Hello to all airsoft enthusiasts that follow our misadventures here online. Today we are reporting to you from the european sales show IWA 2017. Where you can see everything from archery, airsoft, sport and hunting rifles. Everything is accompanied with selected gear from supliers around the world.
Here are just some preliminary pictures of items that caught our attention while aimlessly walking through halls that never end.
The new MK4 Ruger in both Hunter and Lite variant.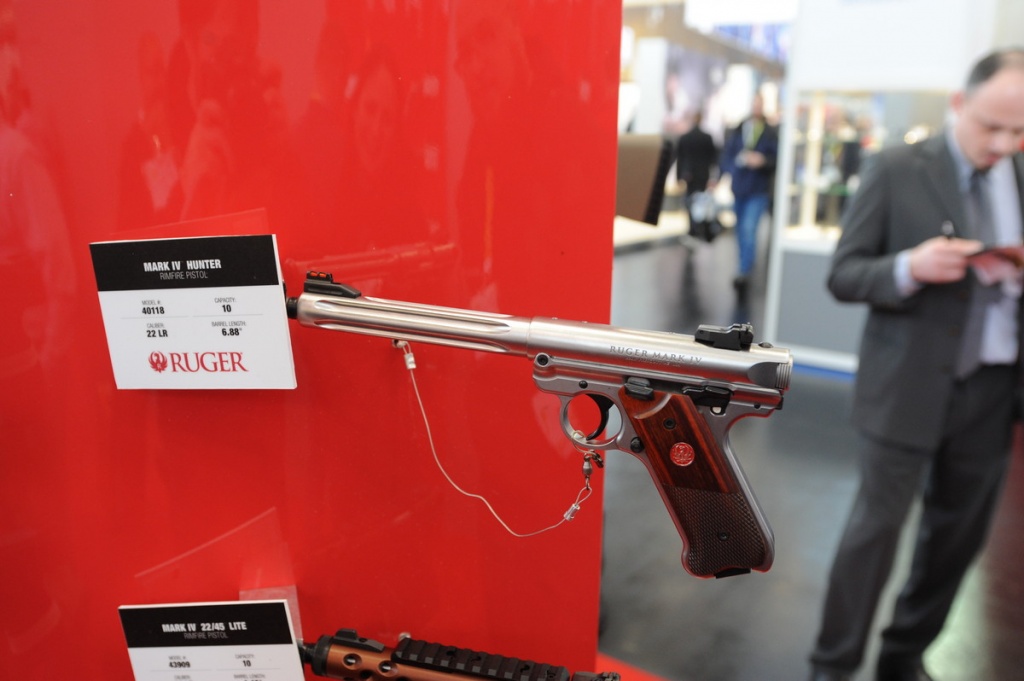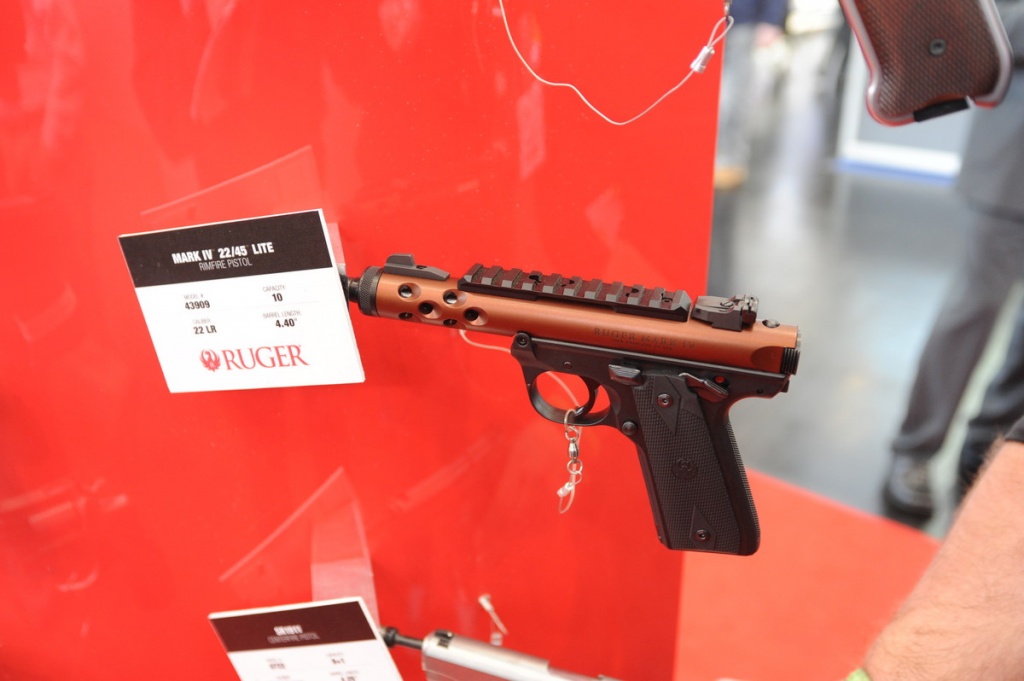 Lonex booth had a lot of interesting things to show.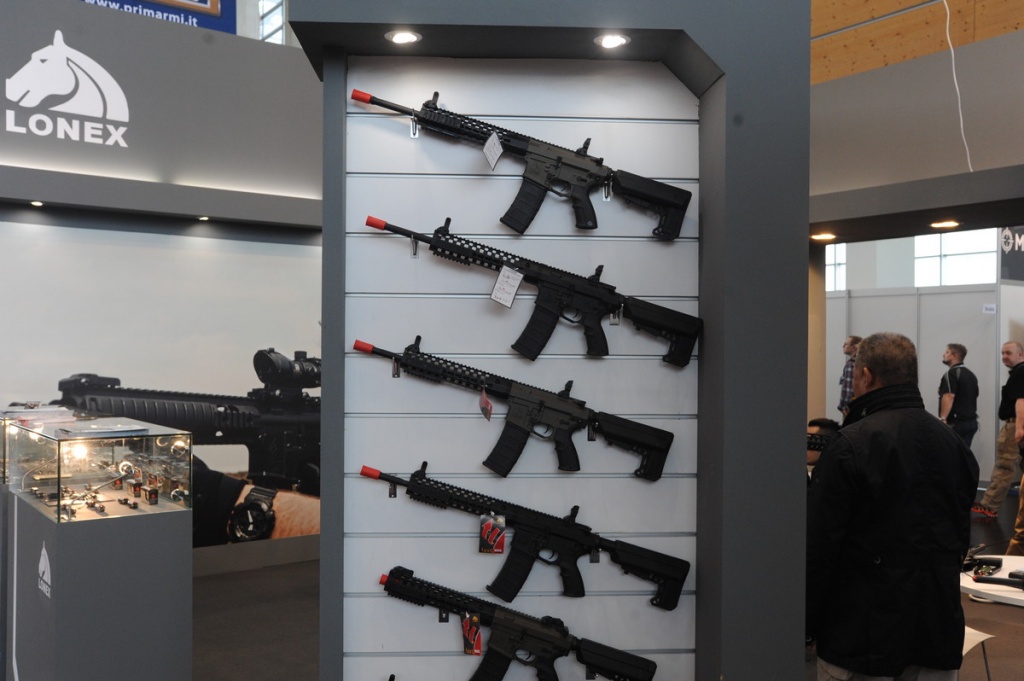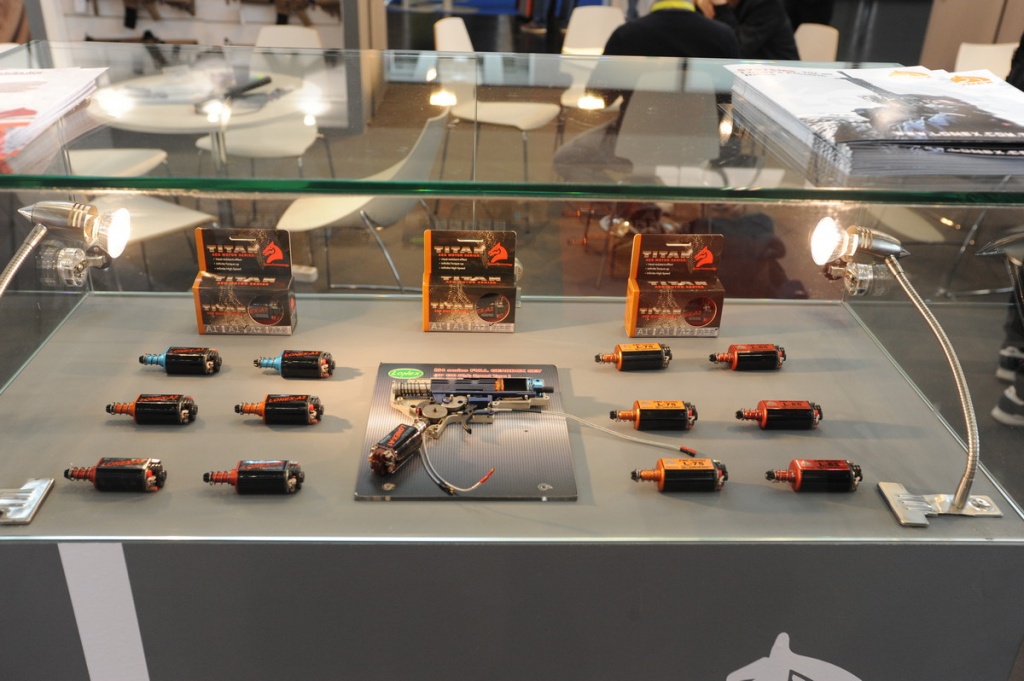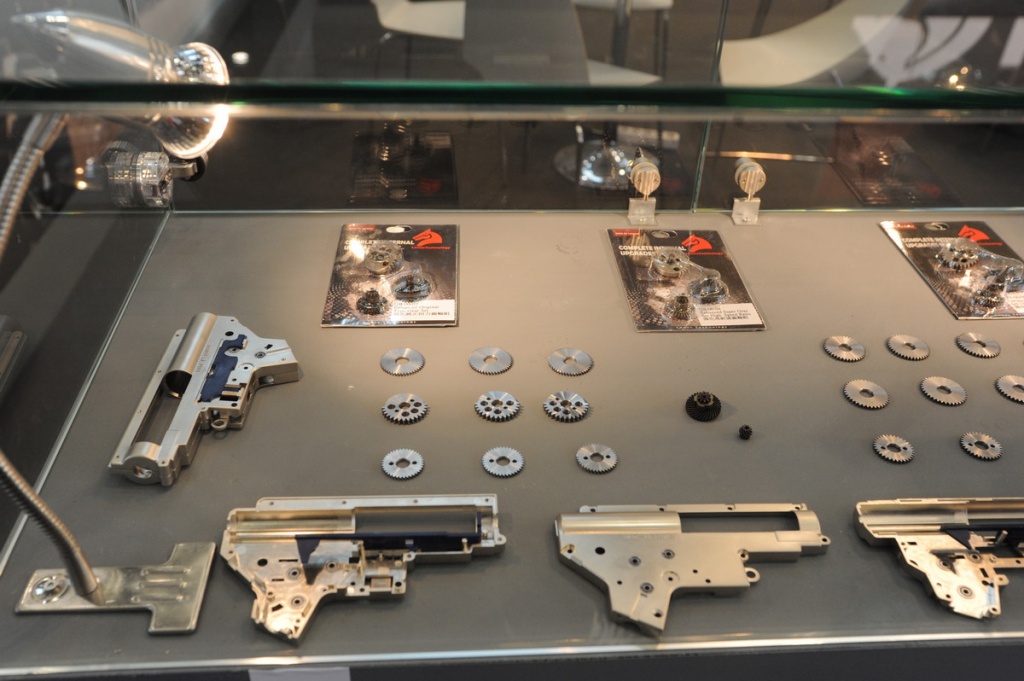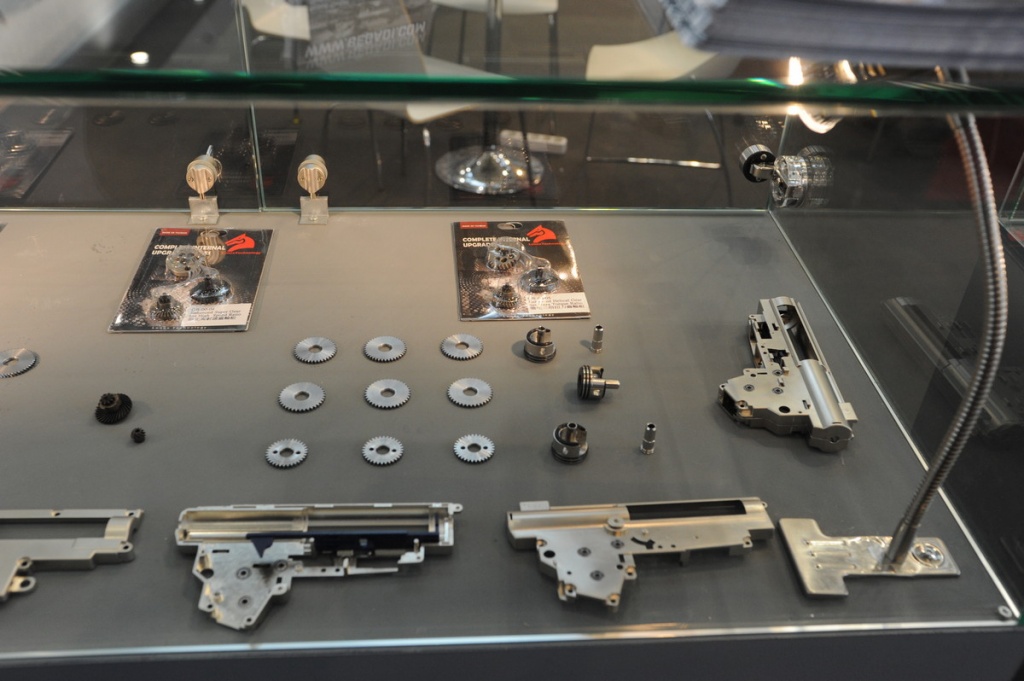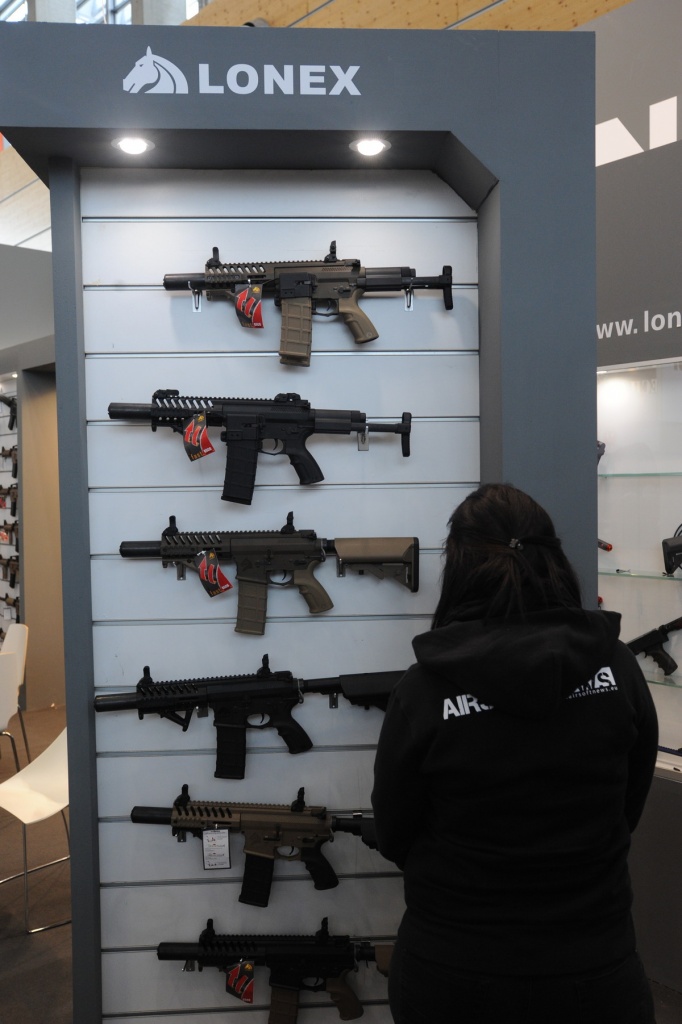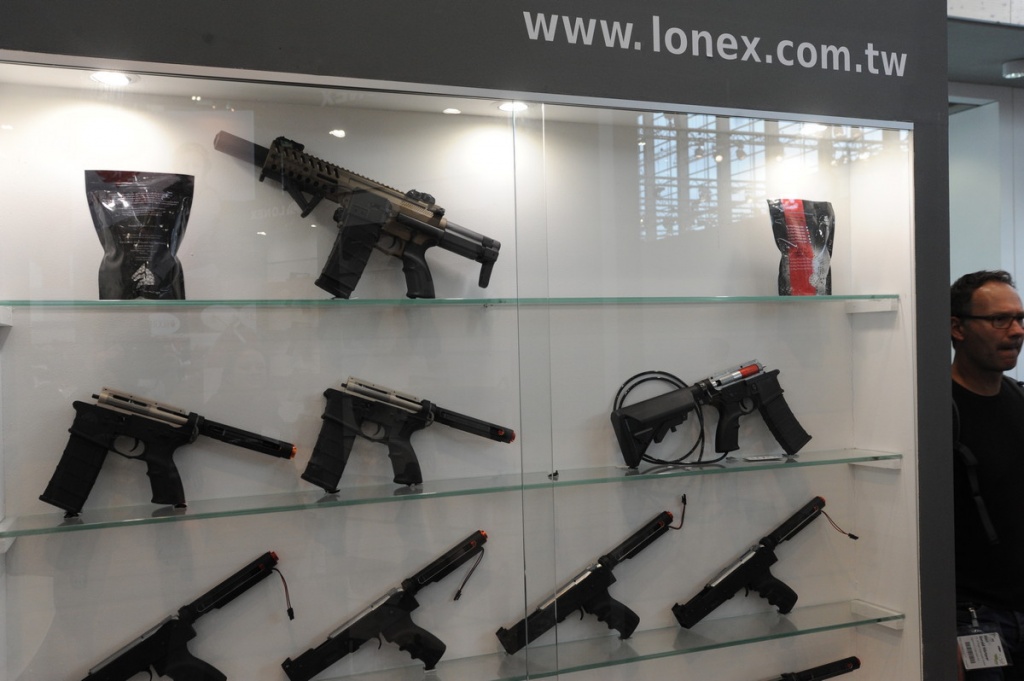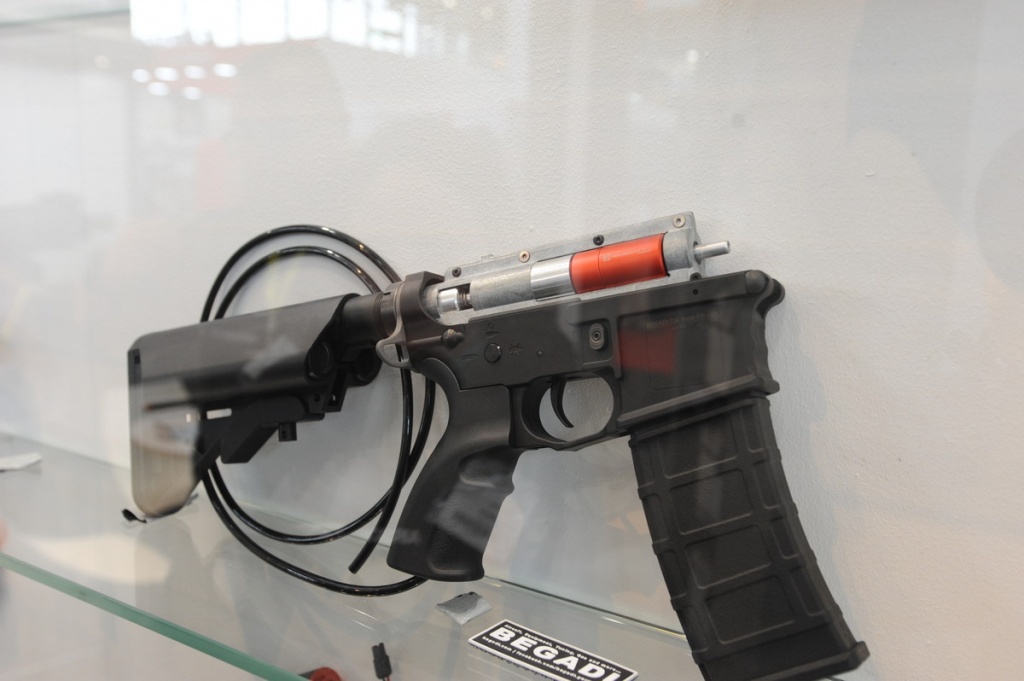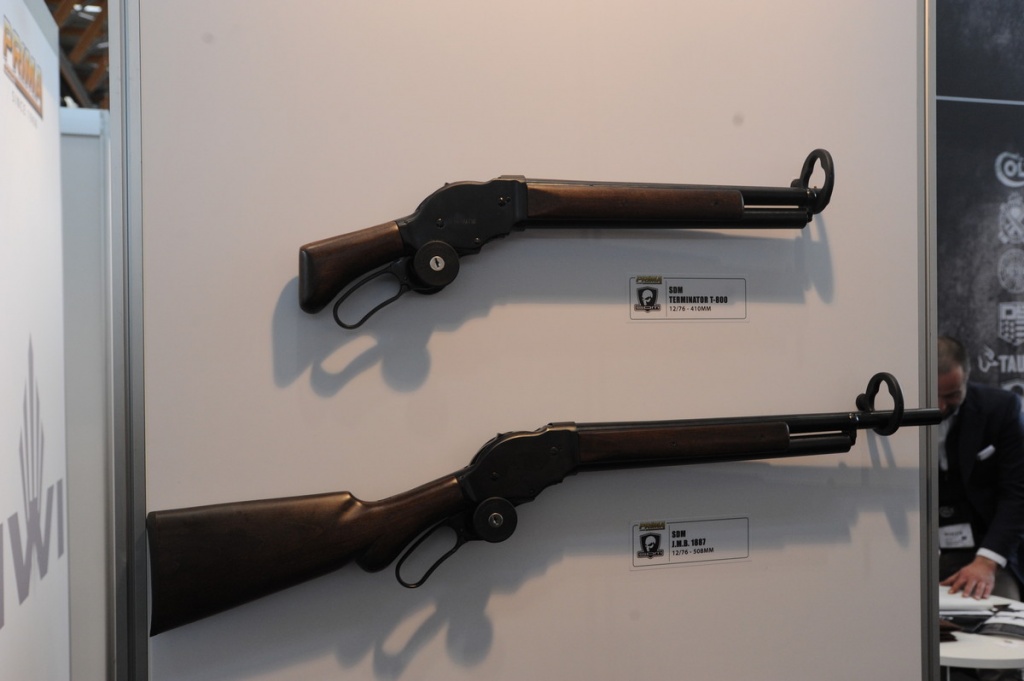 Silverback airsoft was also present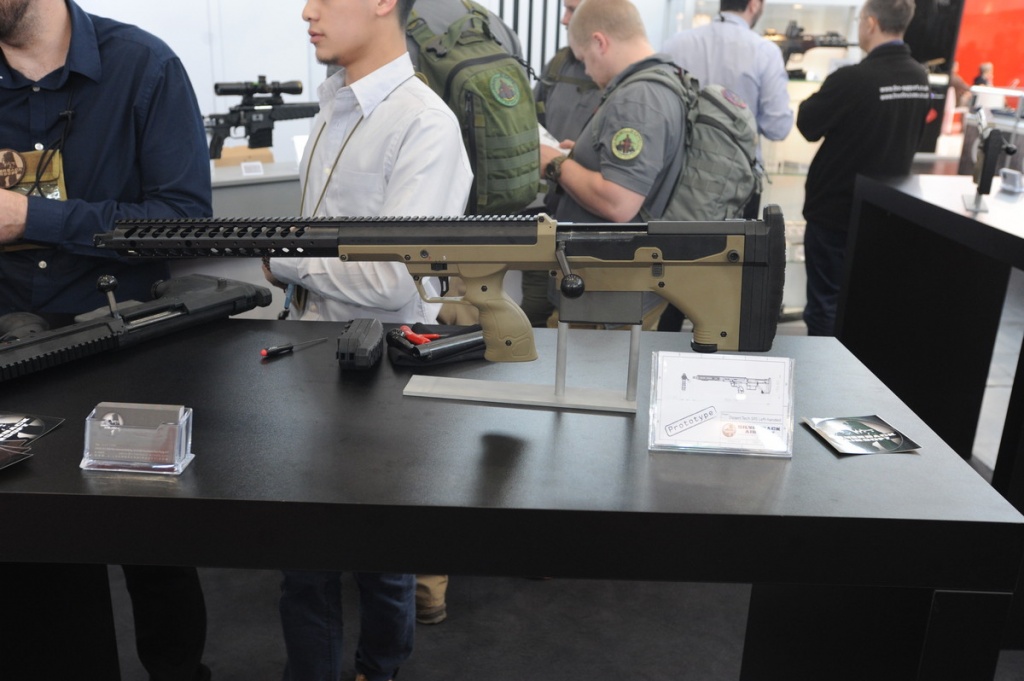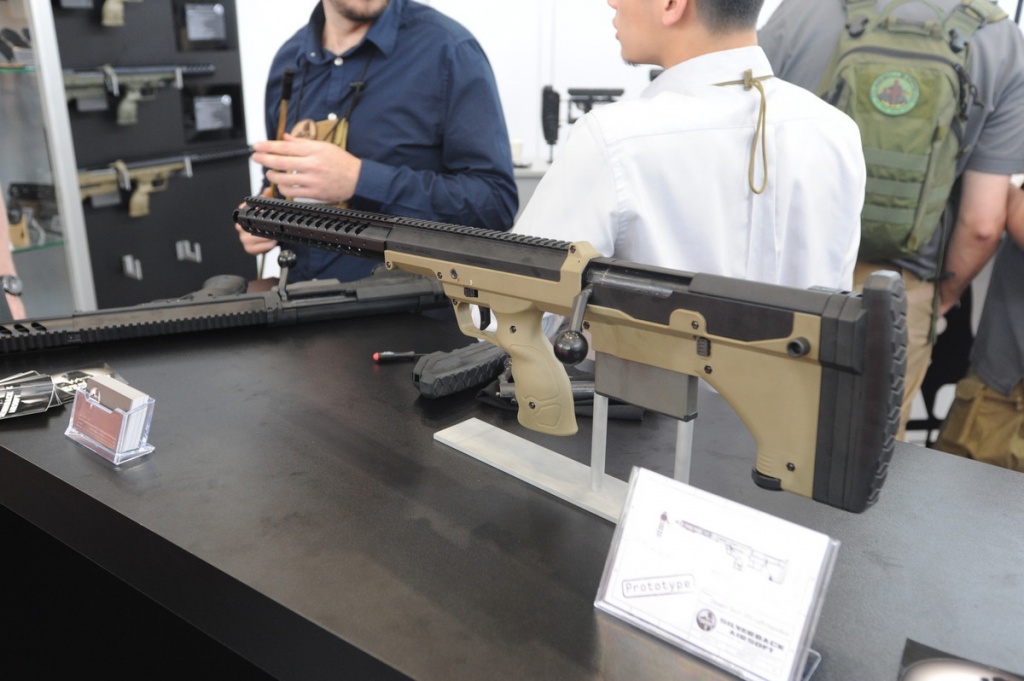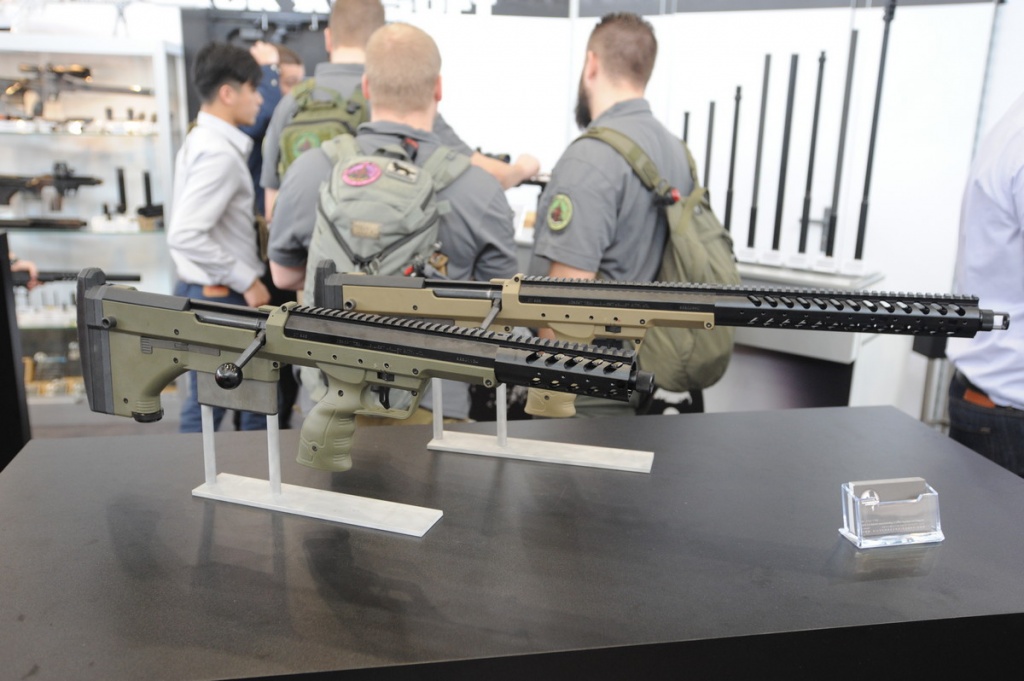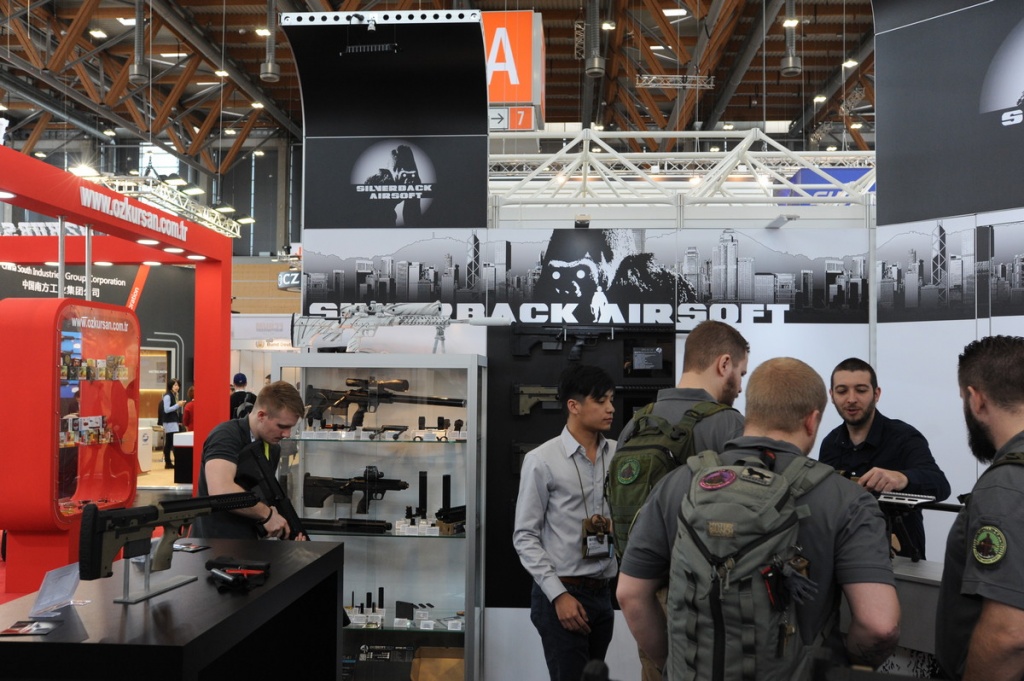 A lot of flashy guns meant for competition shooters.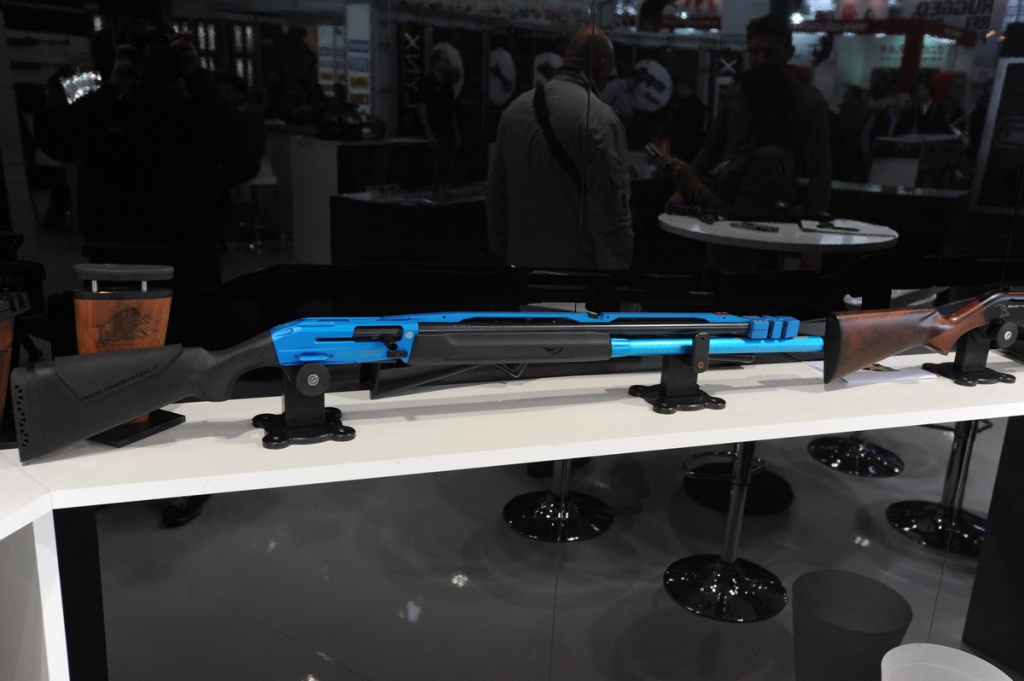 SRC company had a lot of interesting guns to show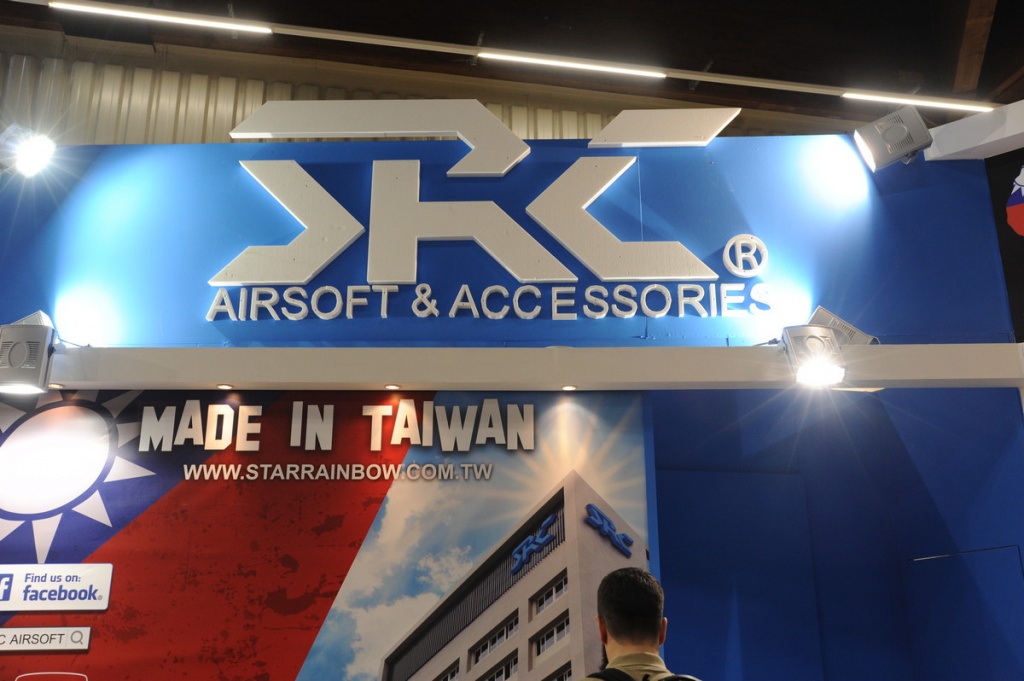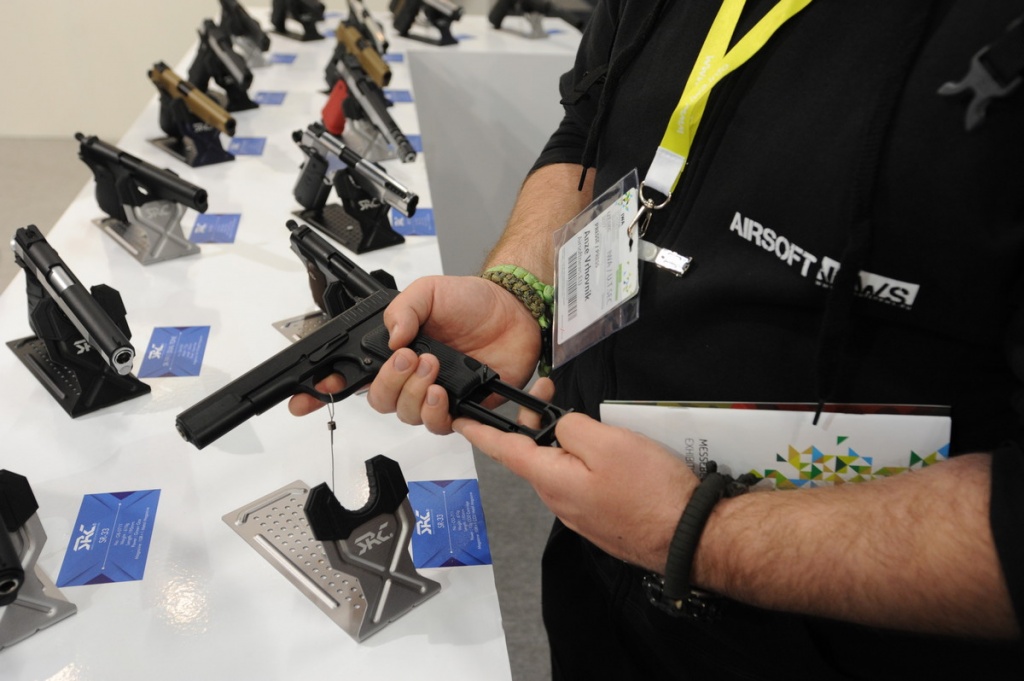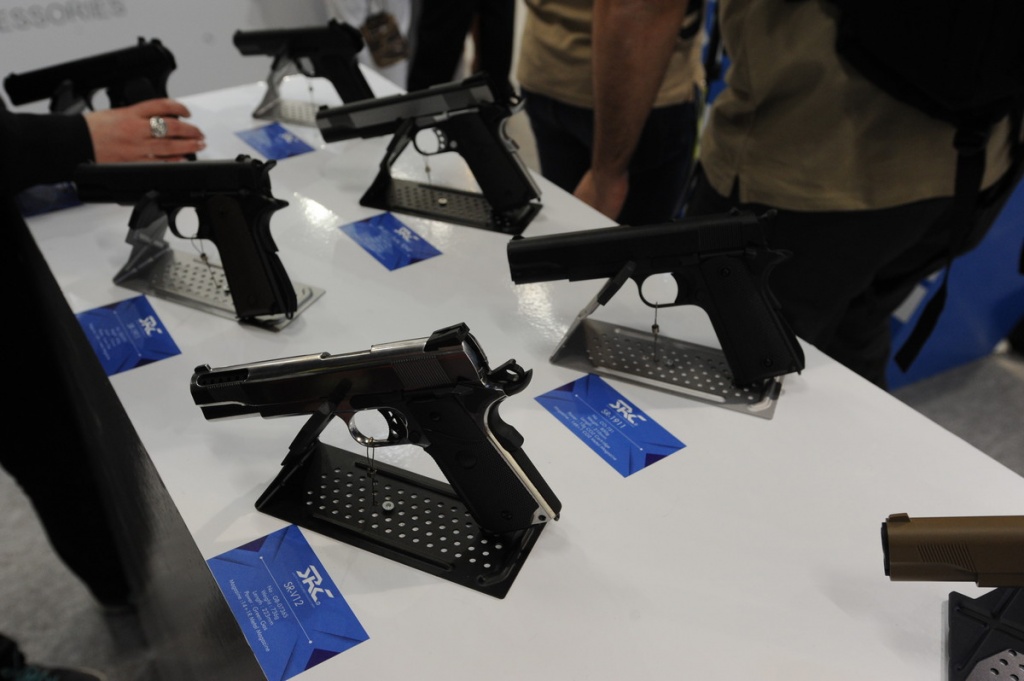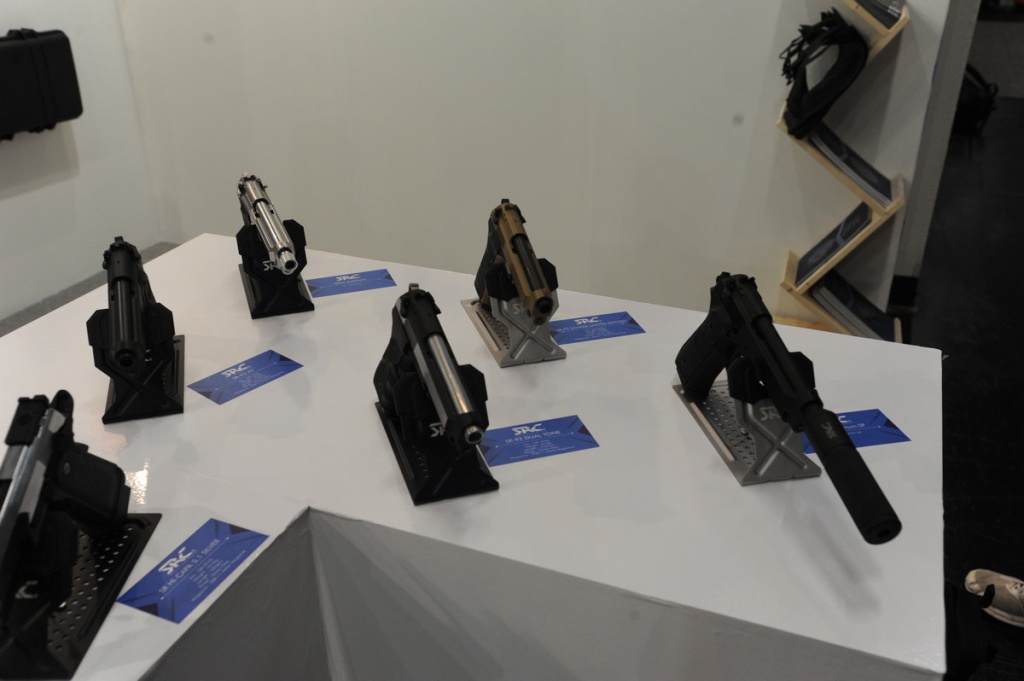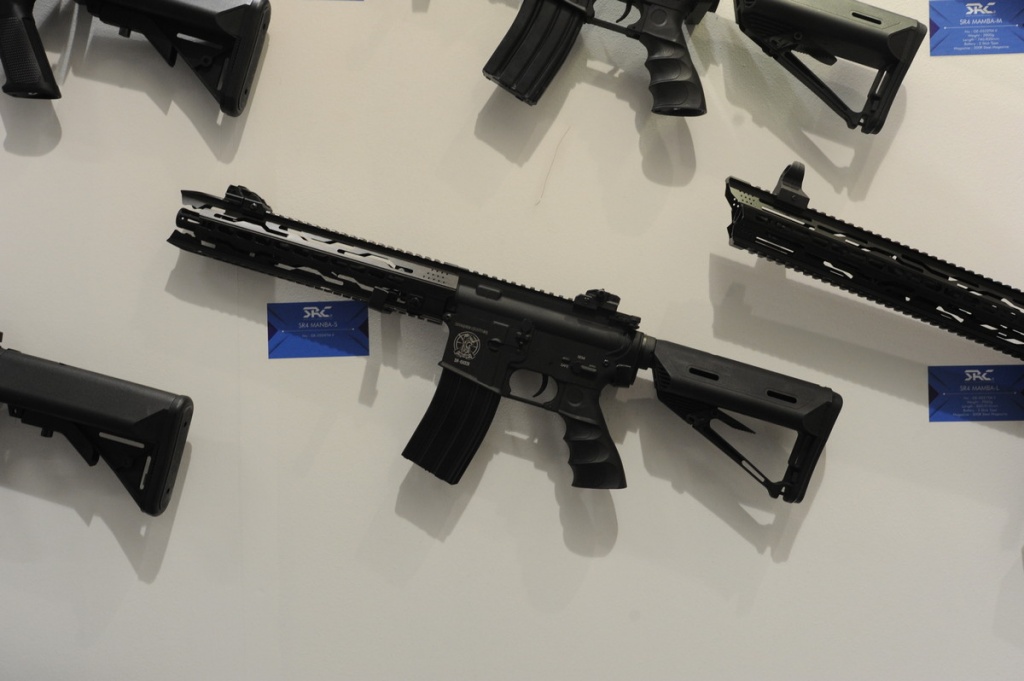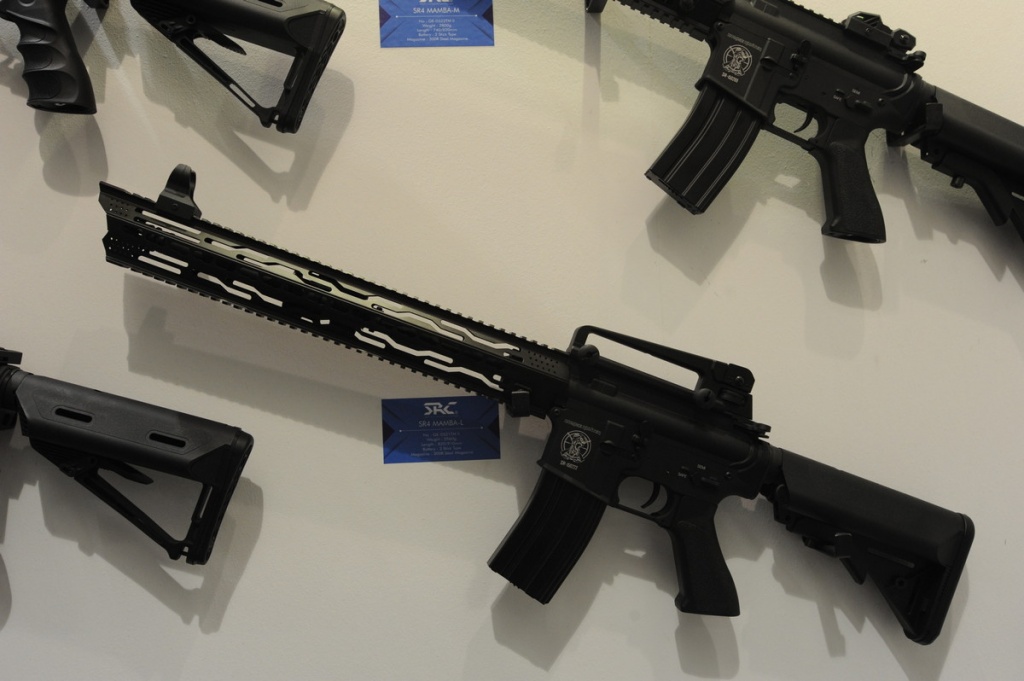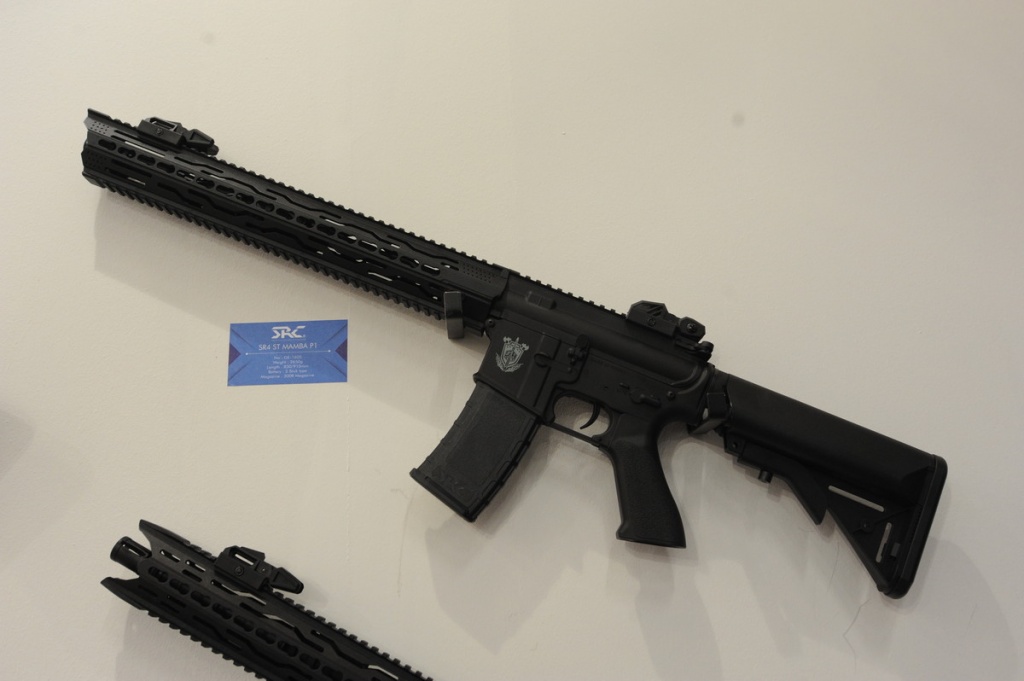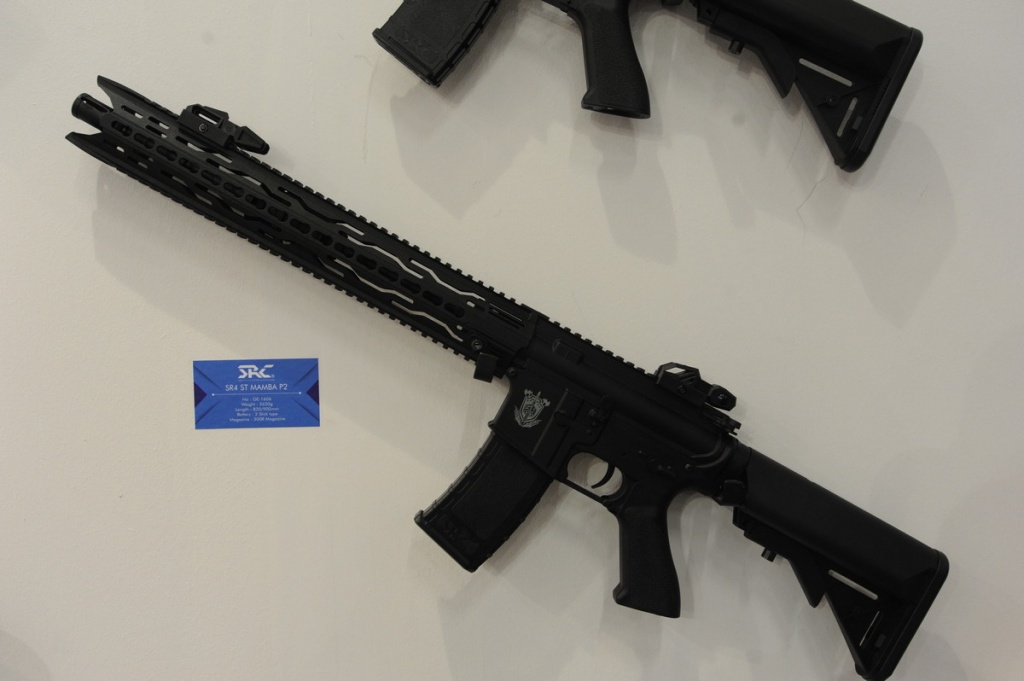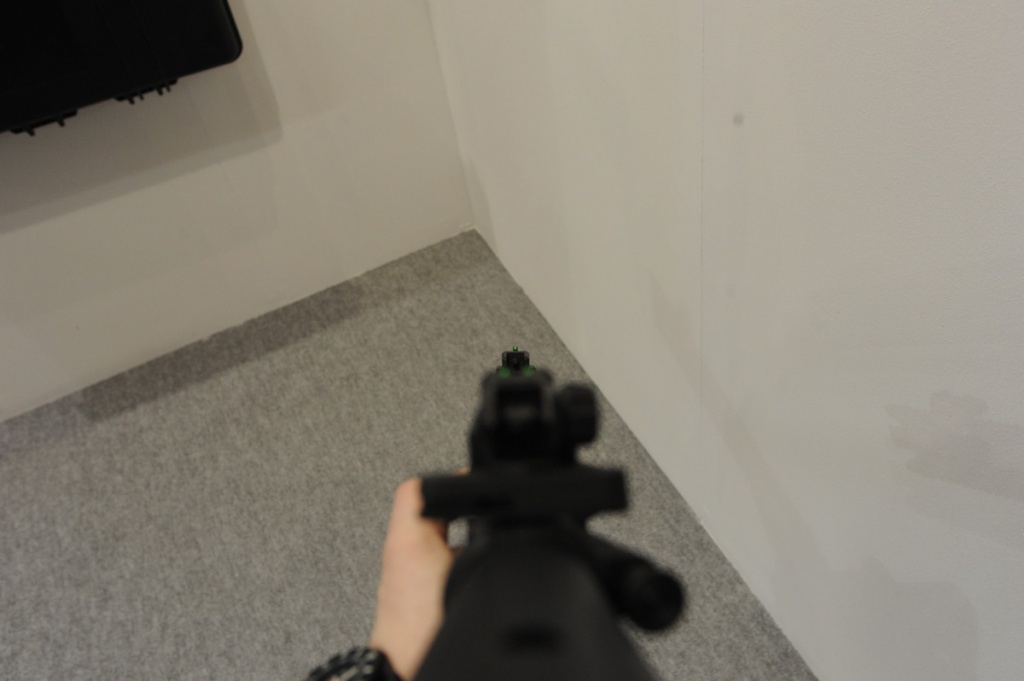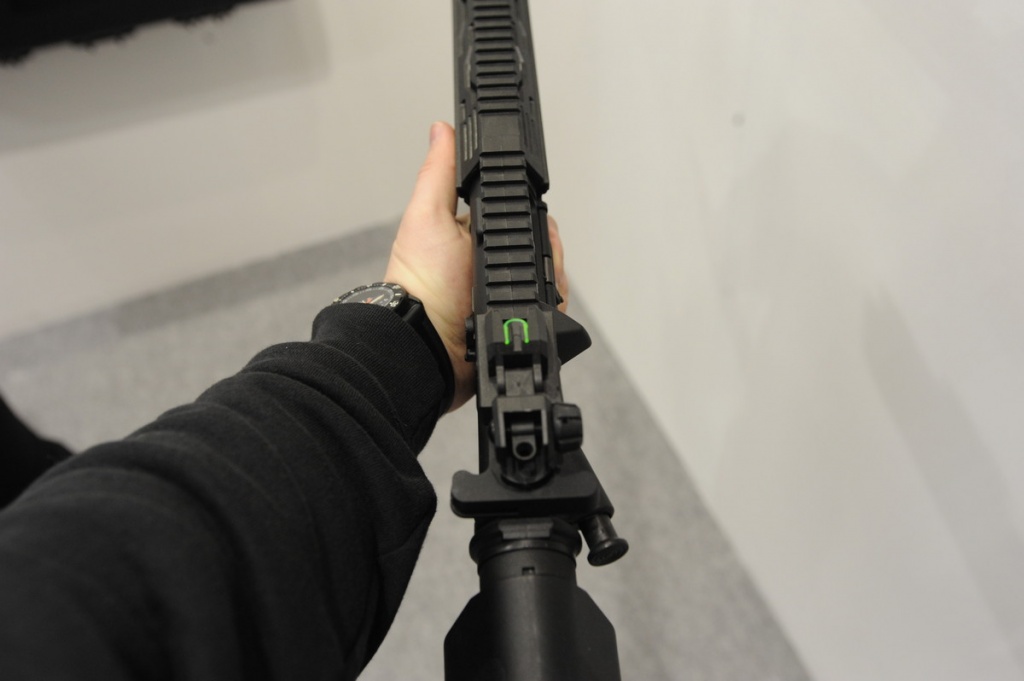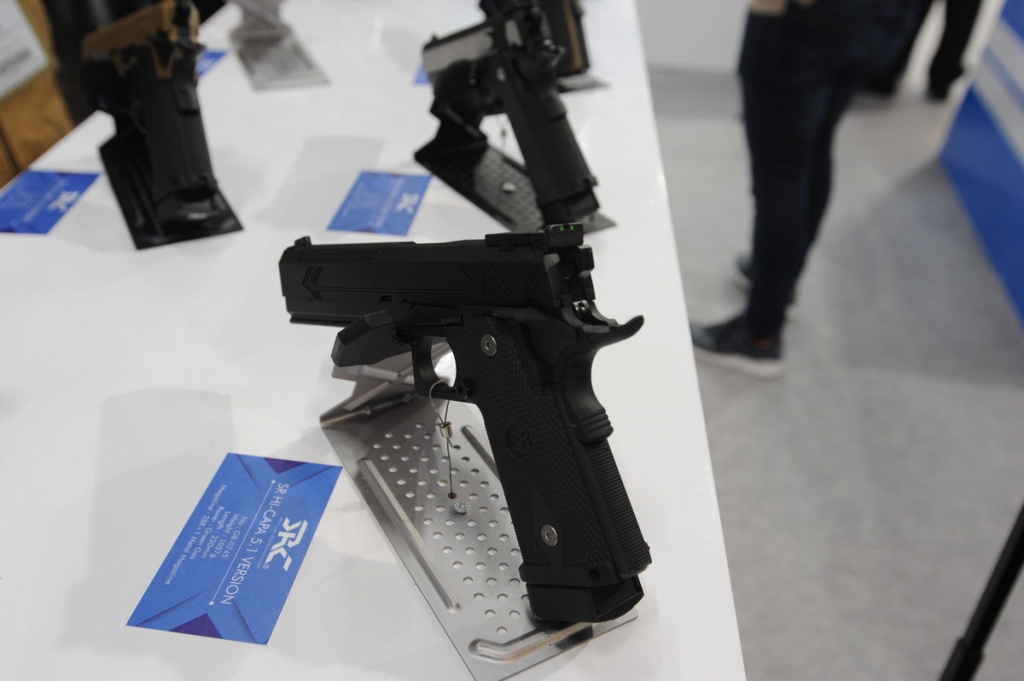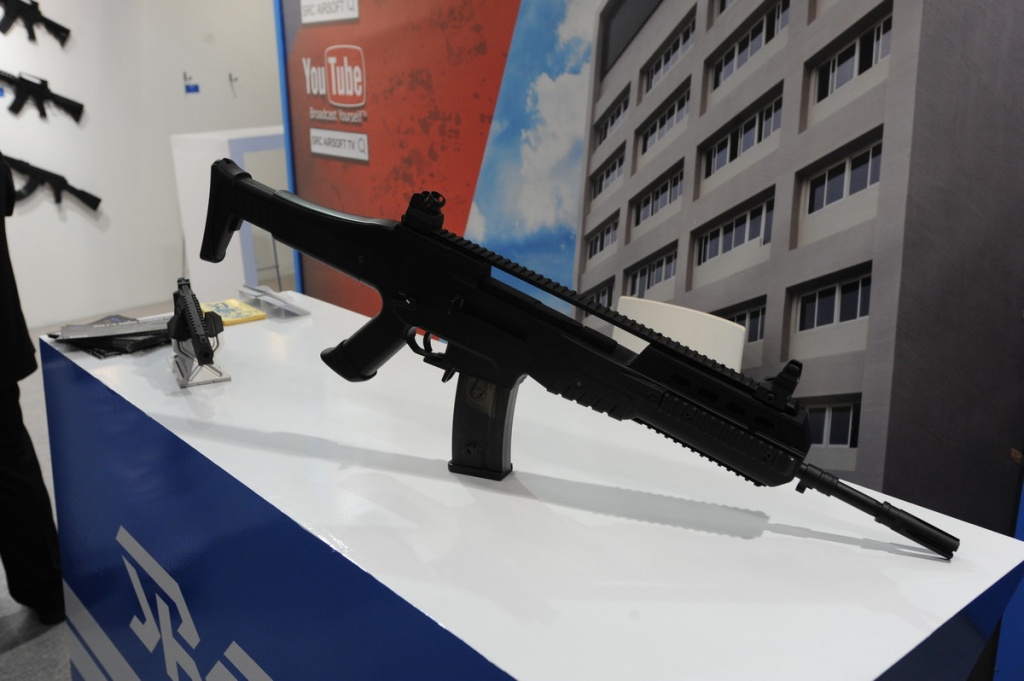 Lovely ladies promoting their BB line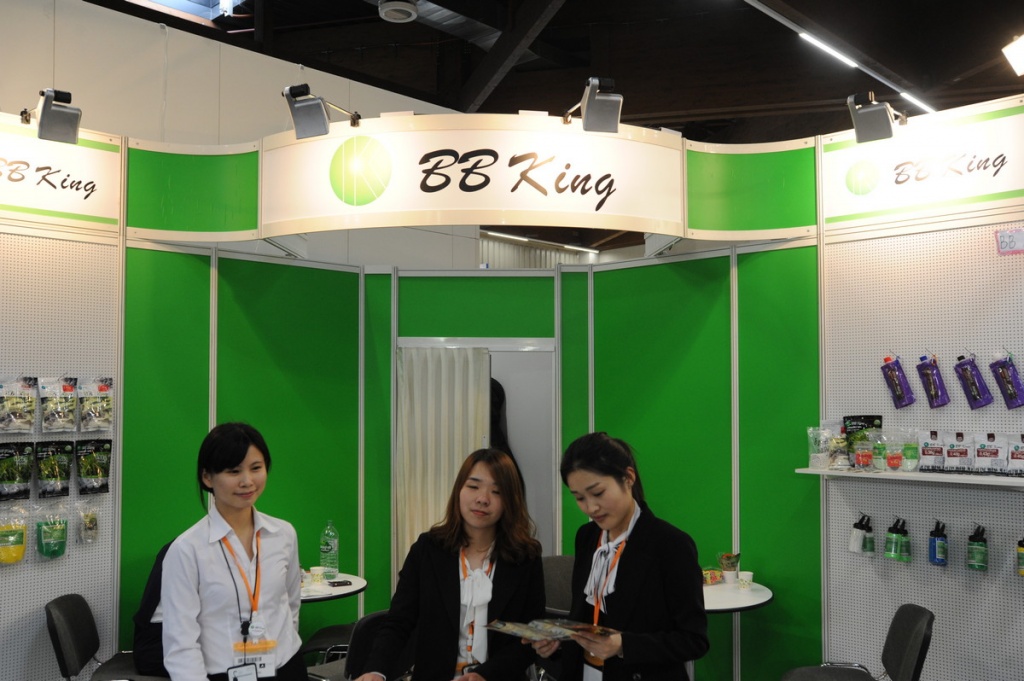 Our guest reporter is having quite a blast.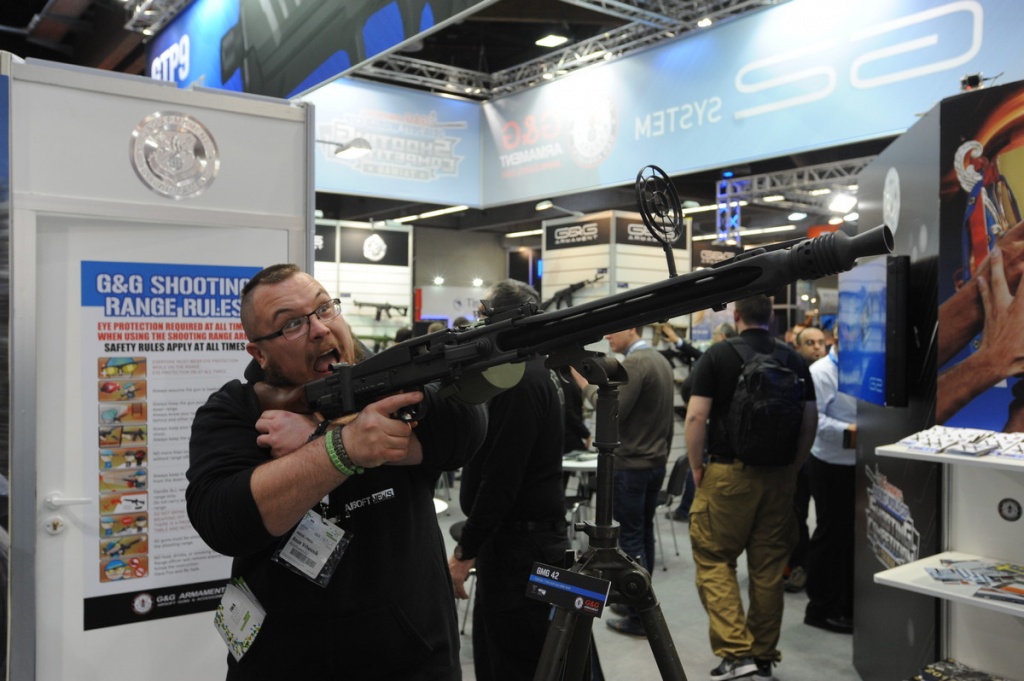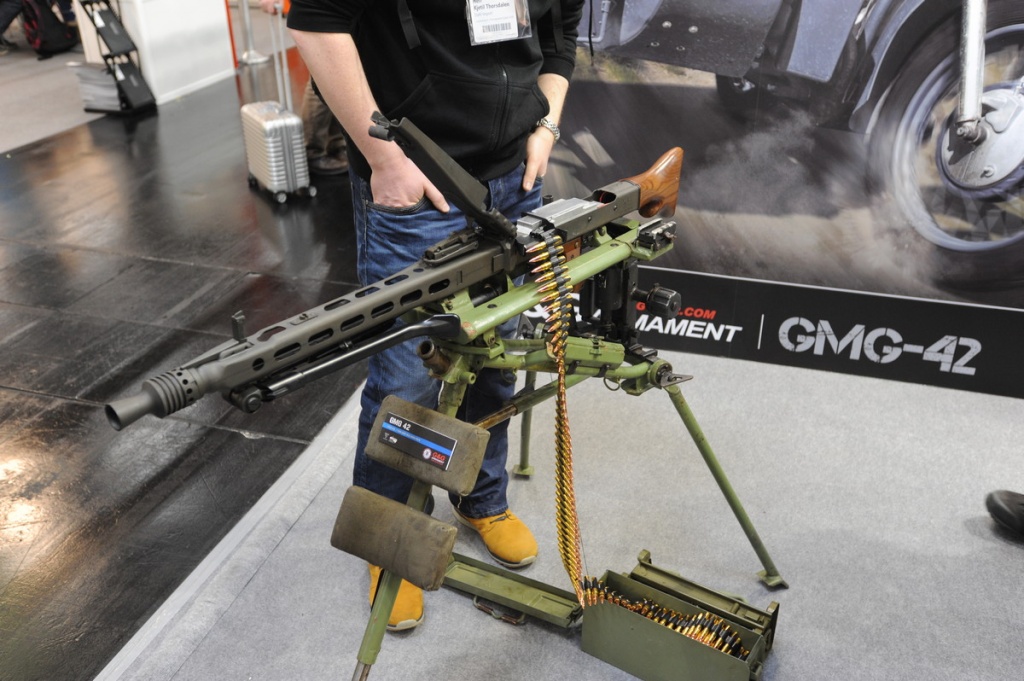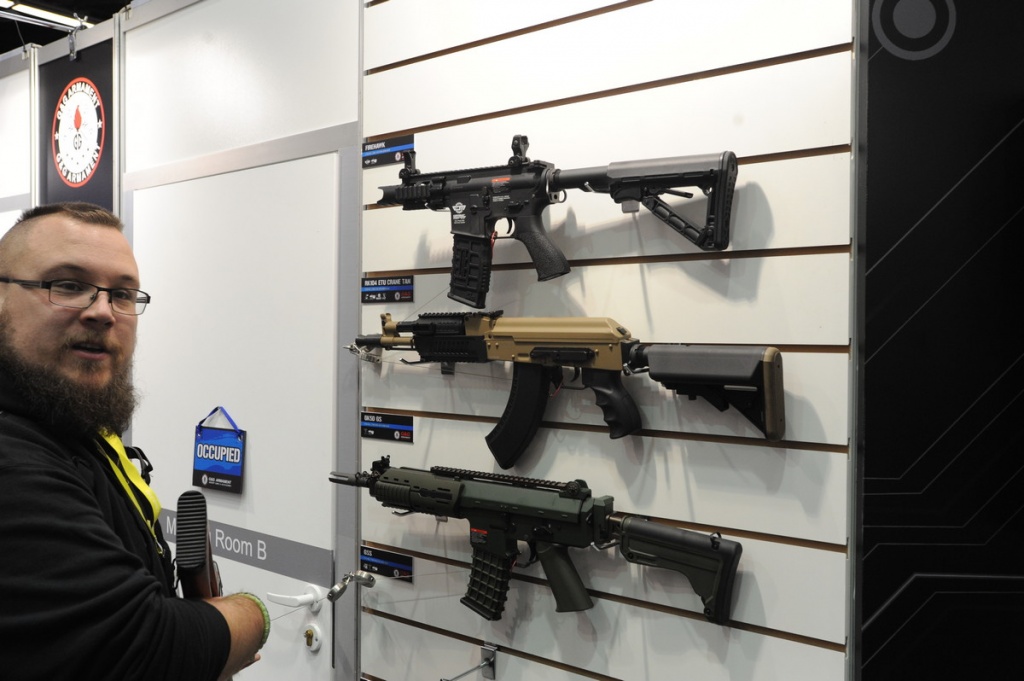 Smitten with all Russian.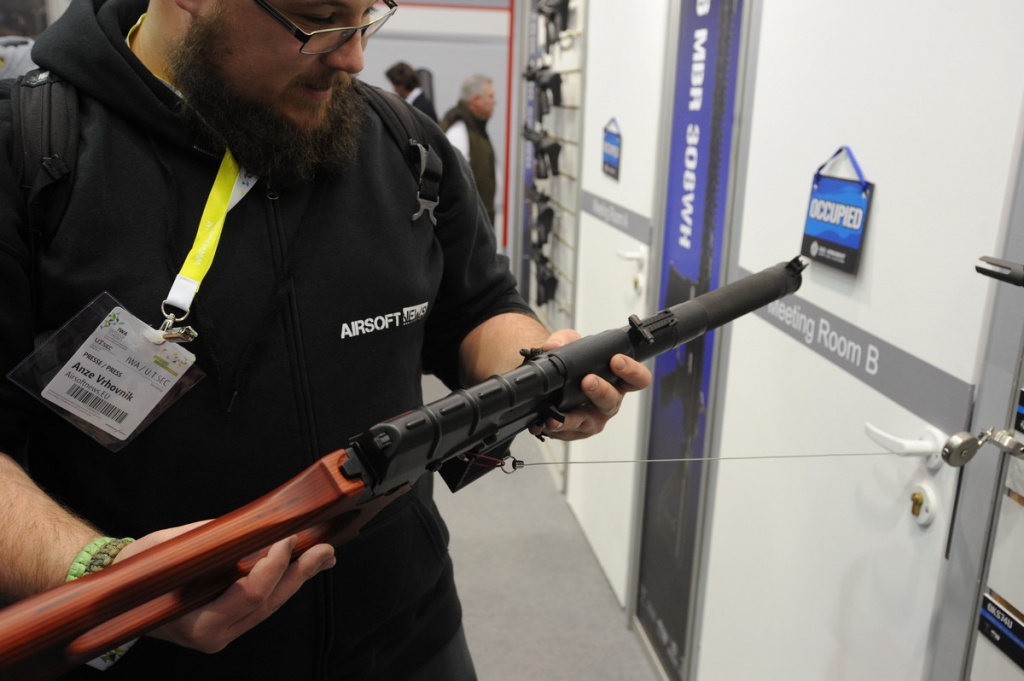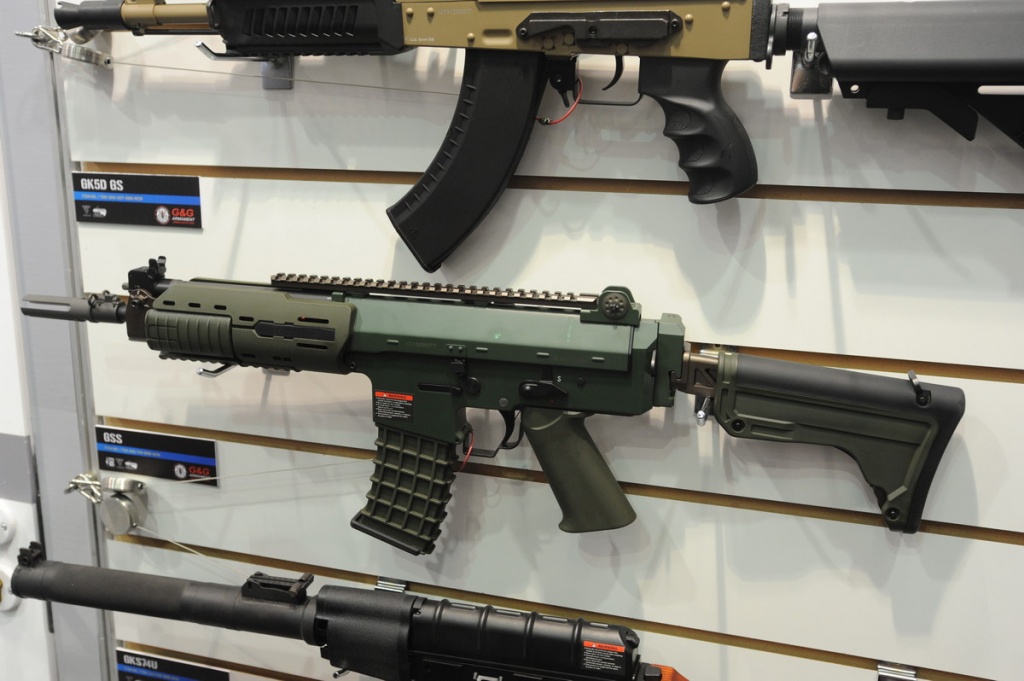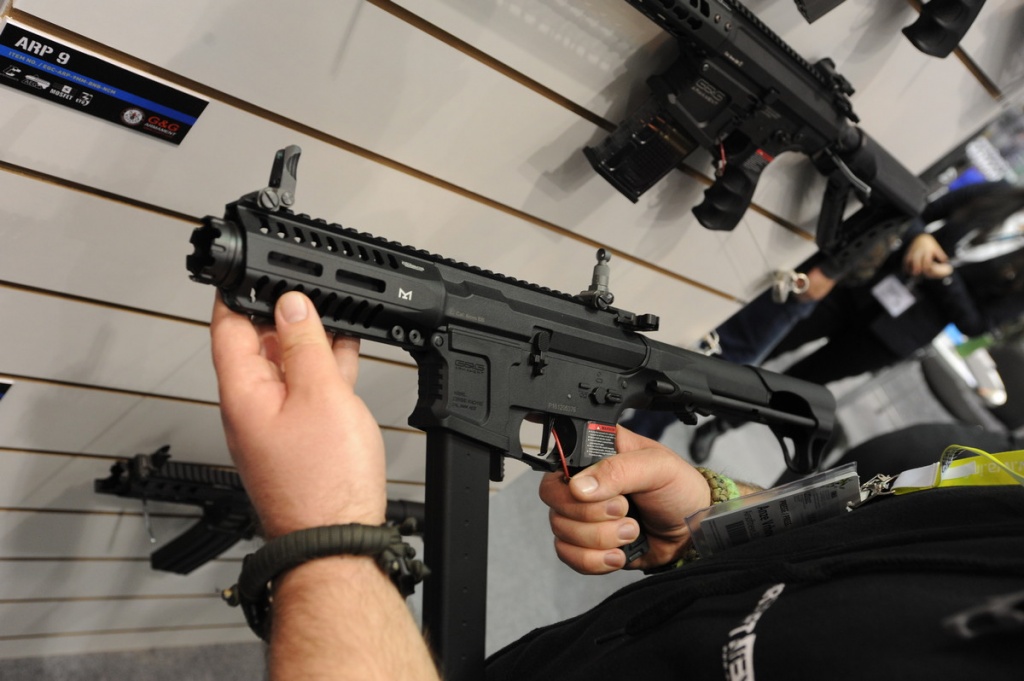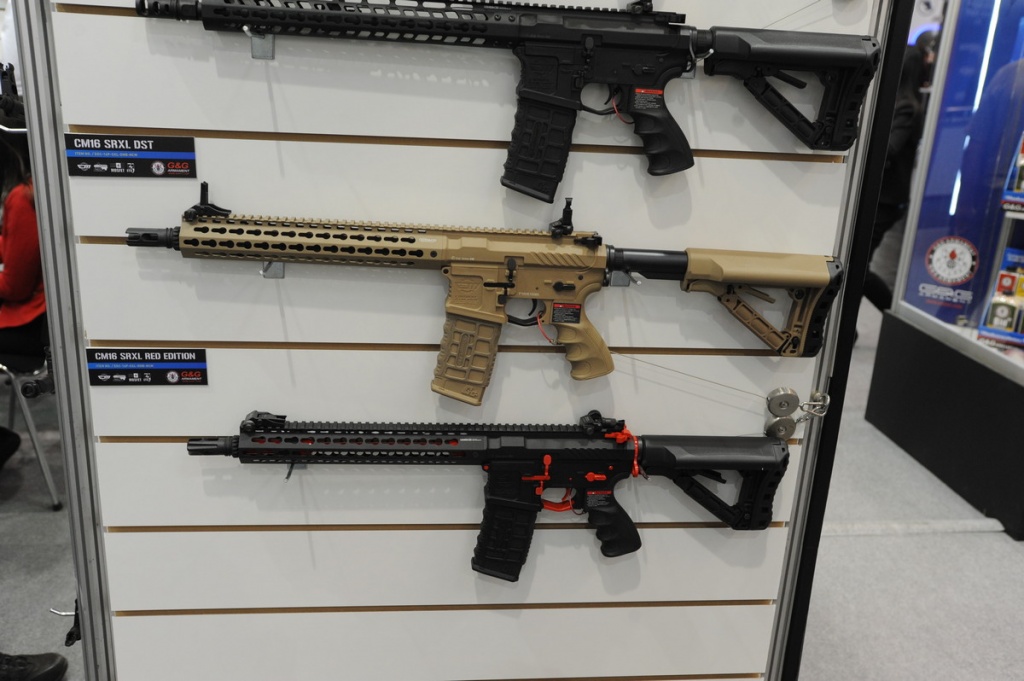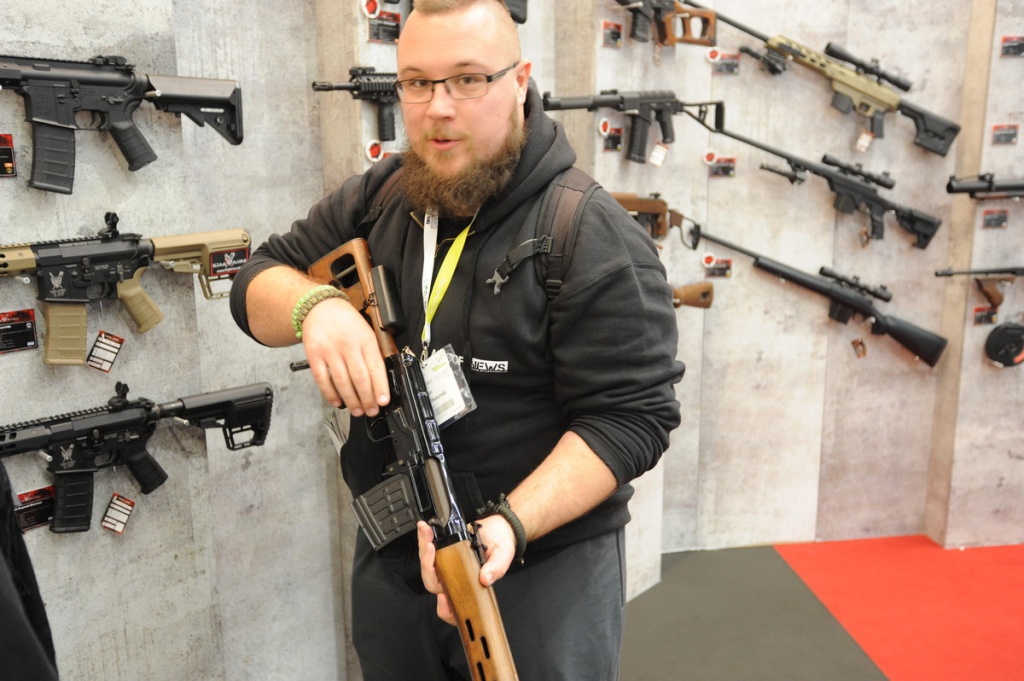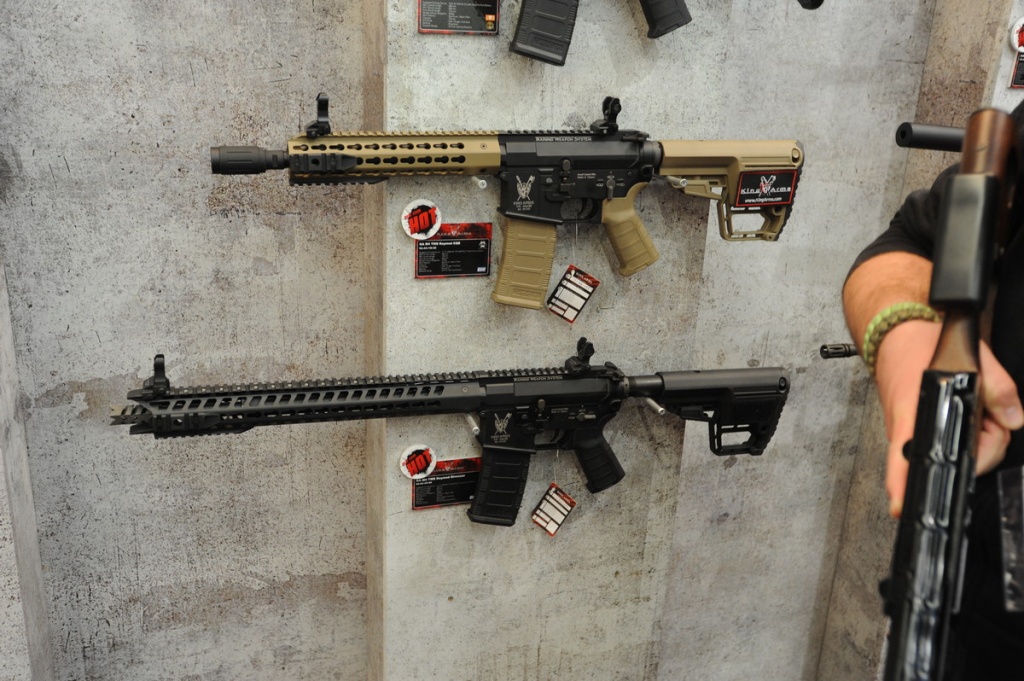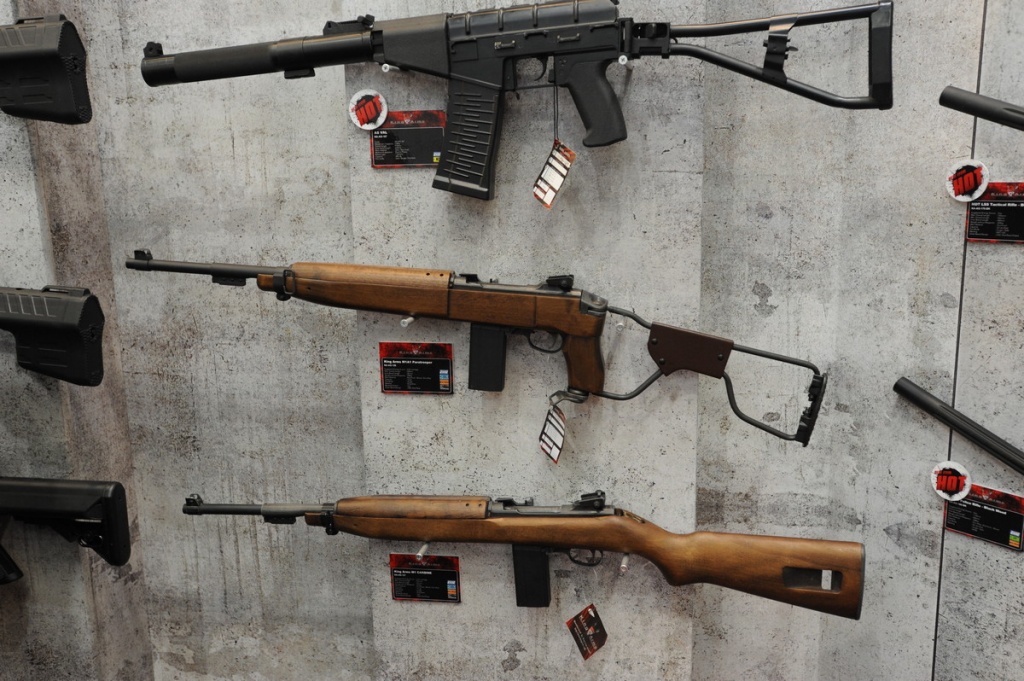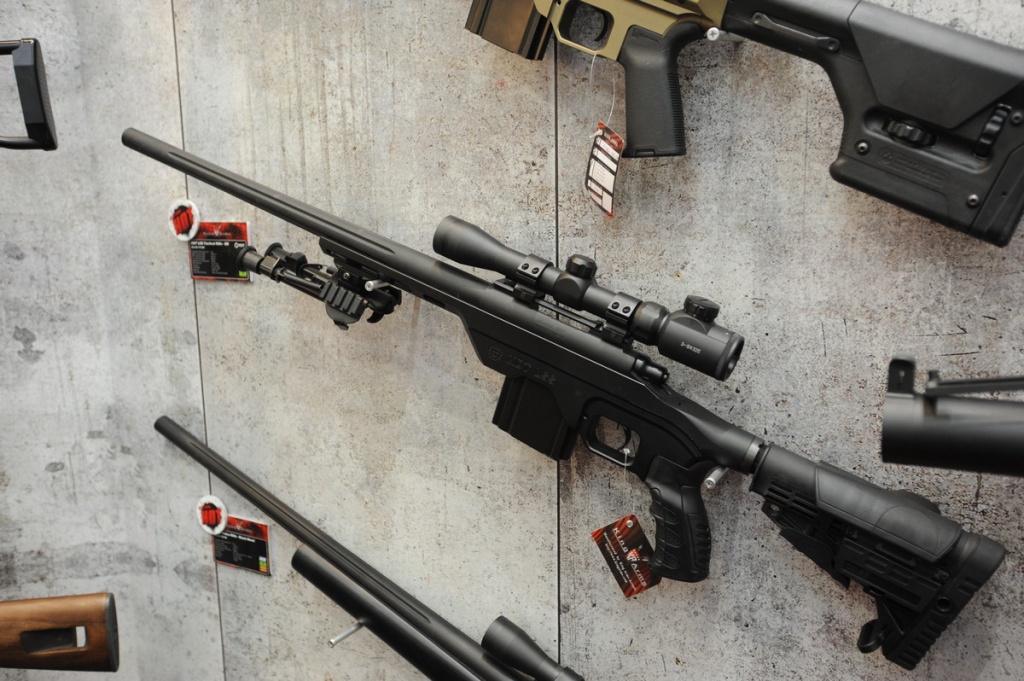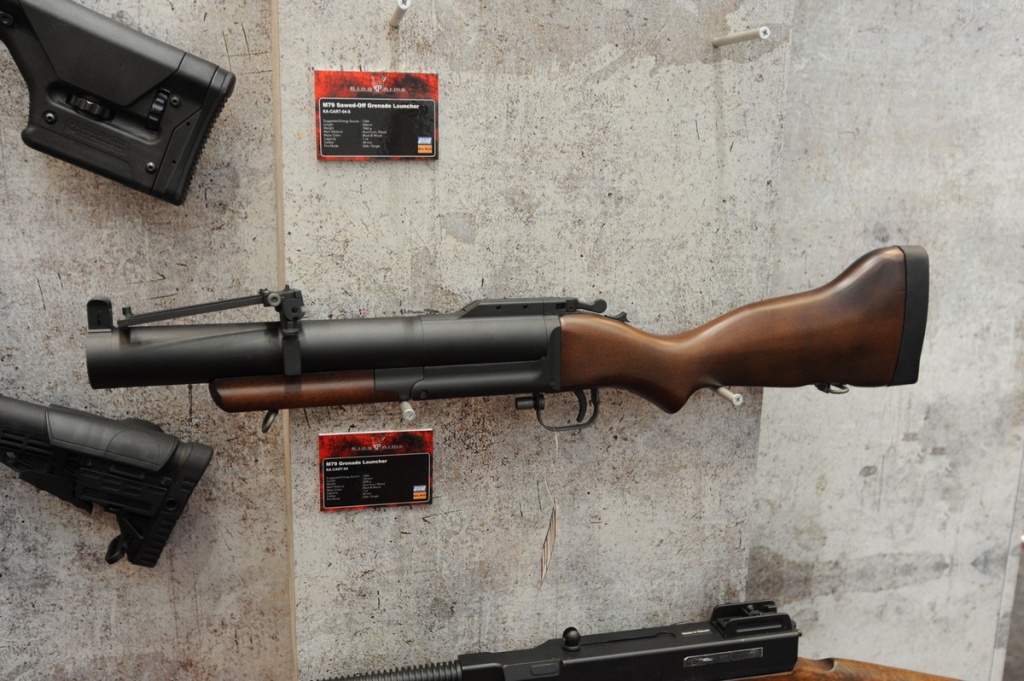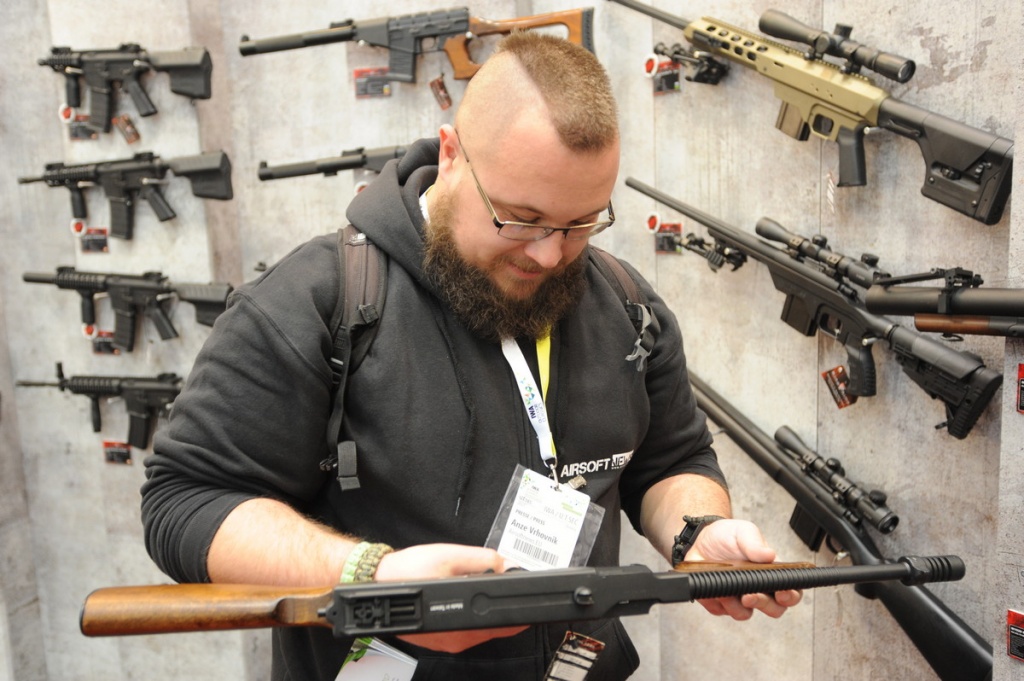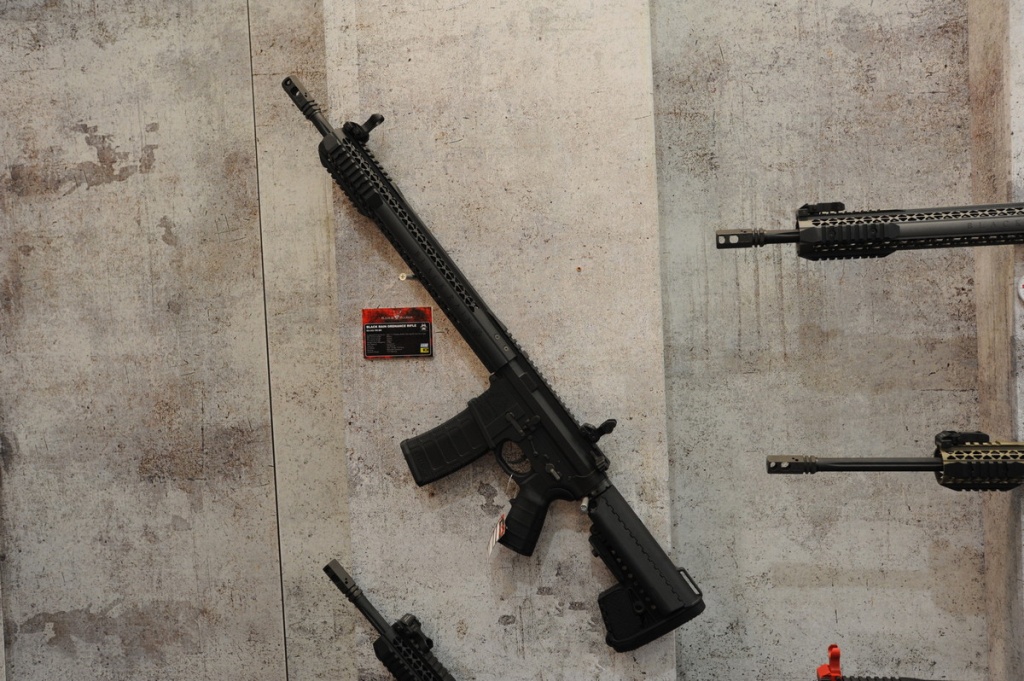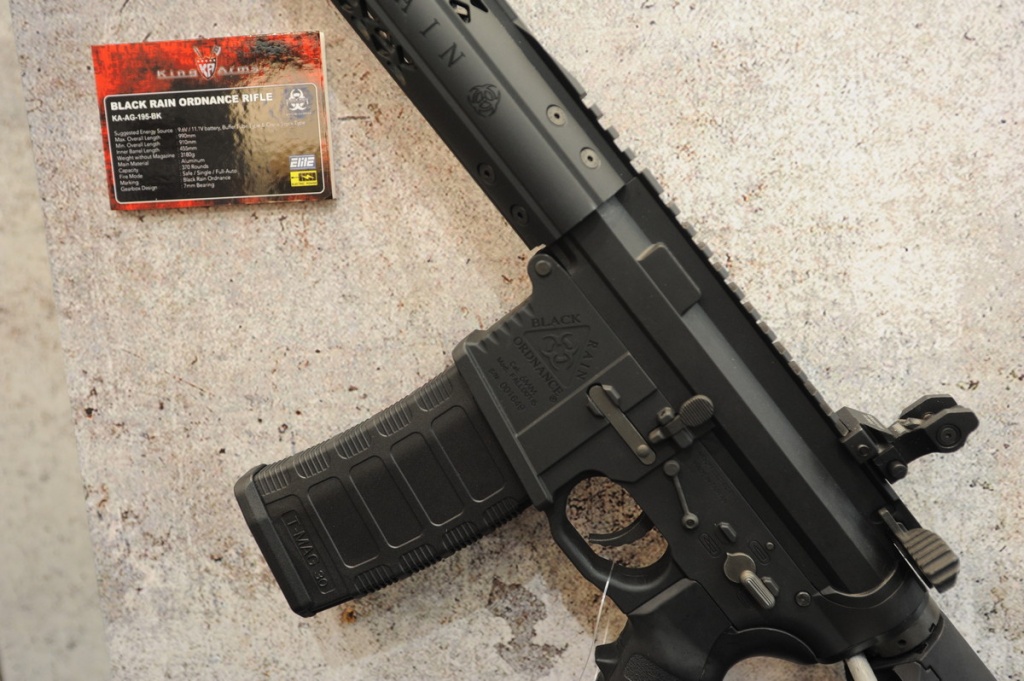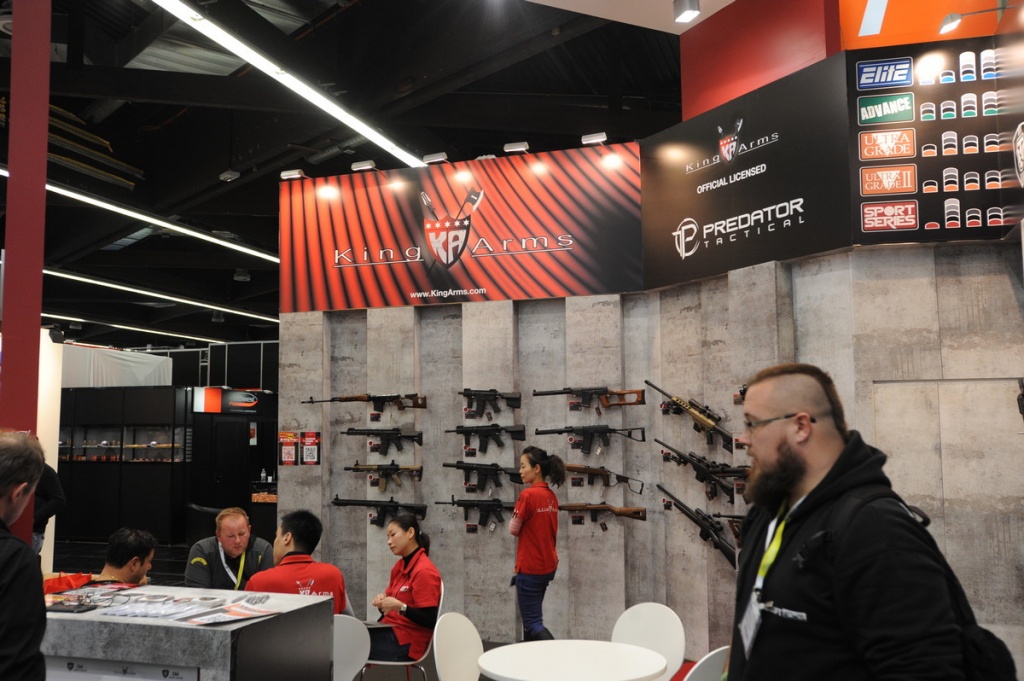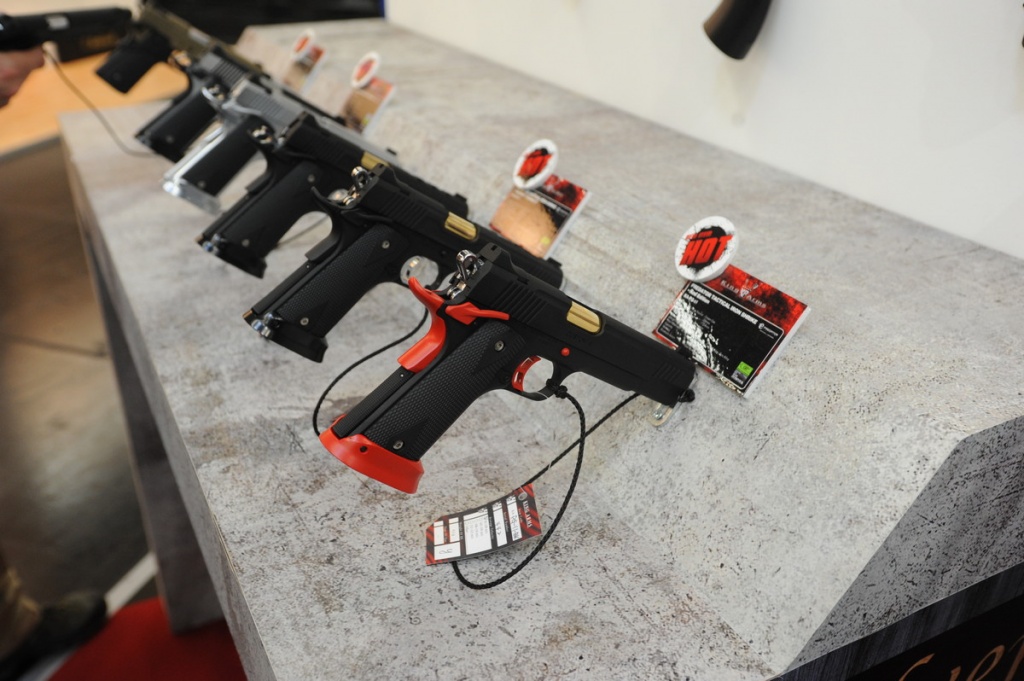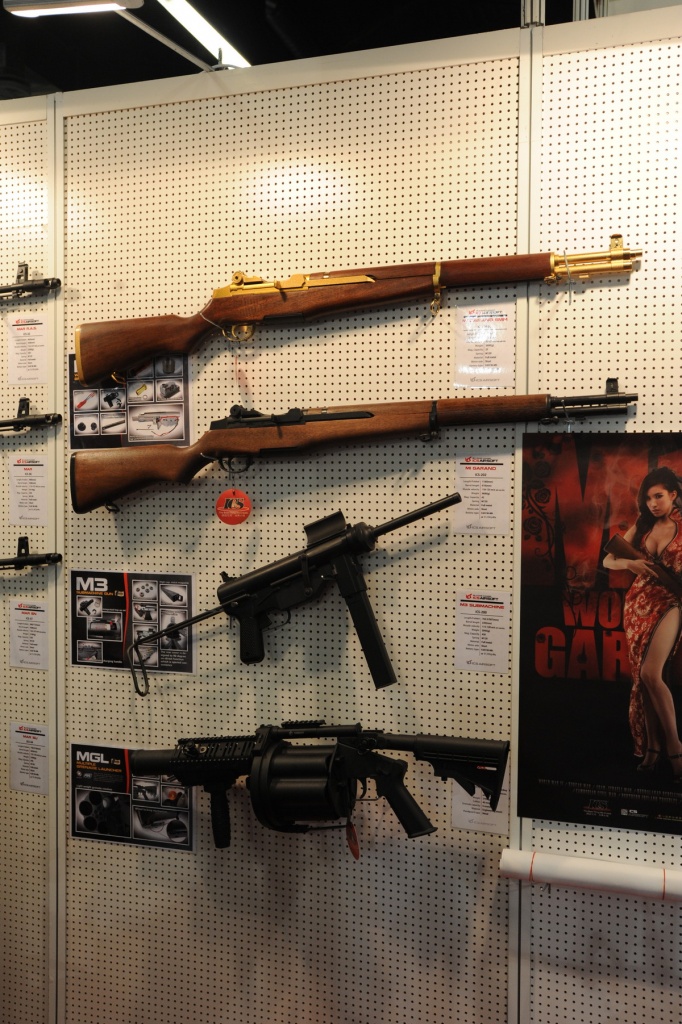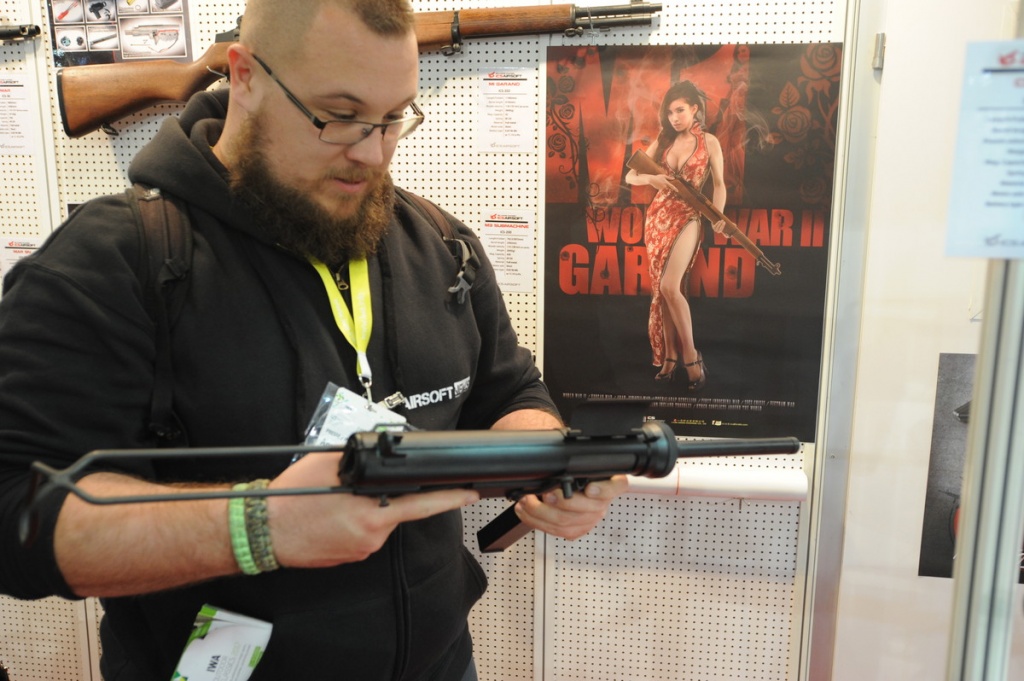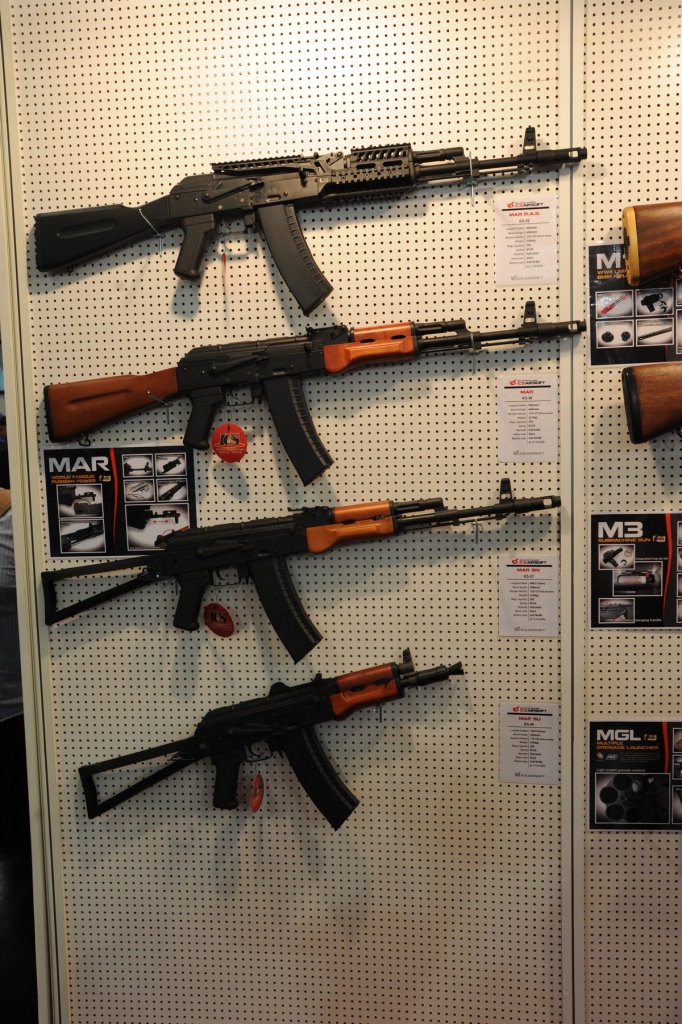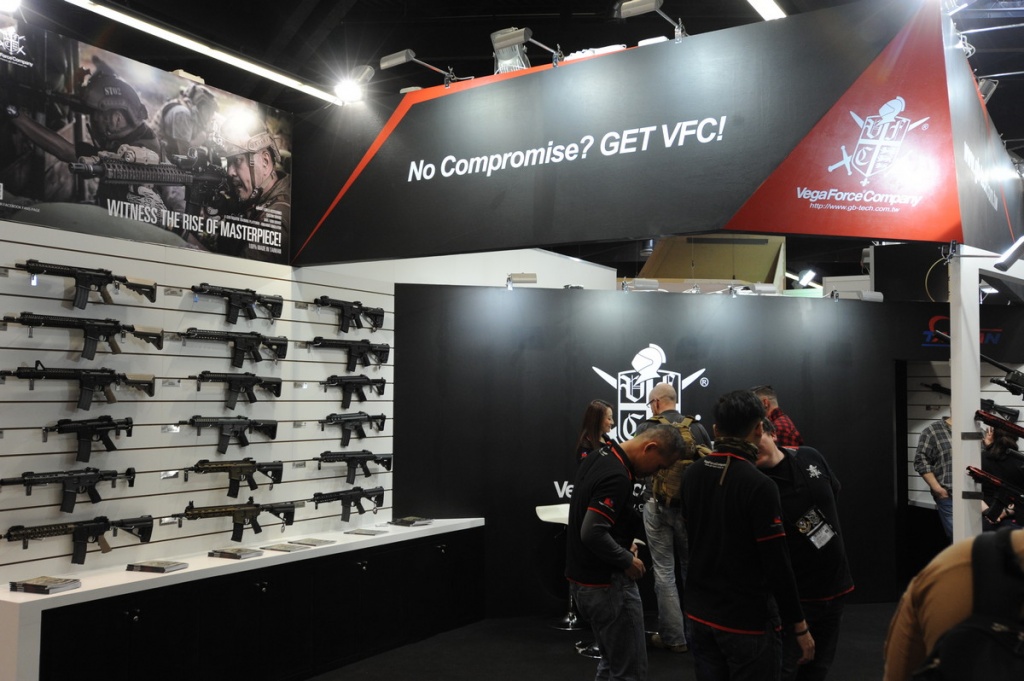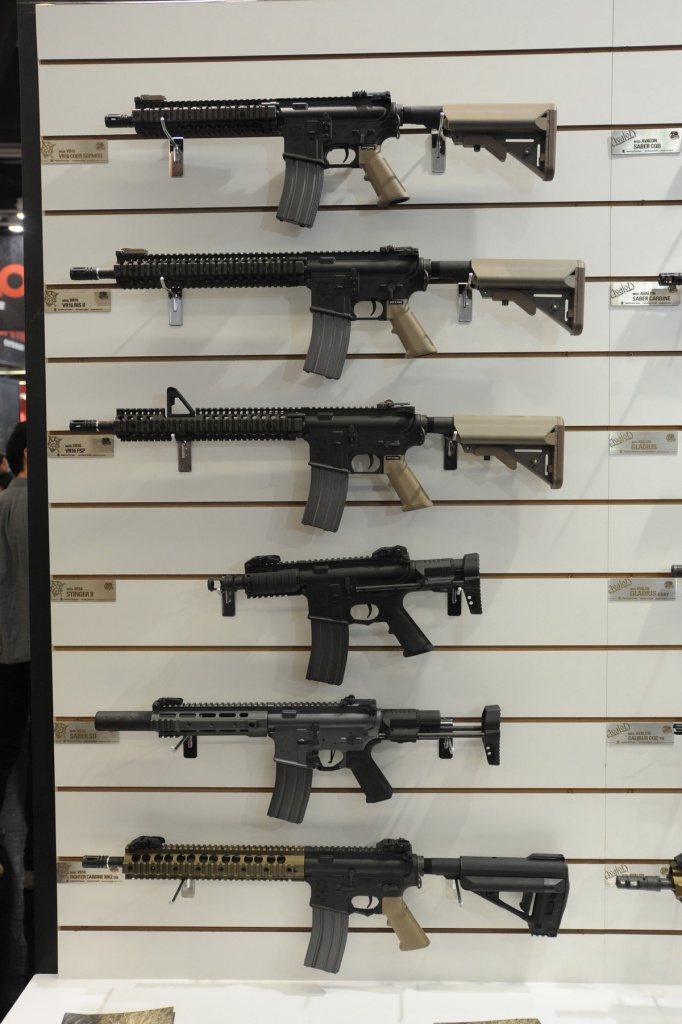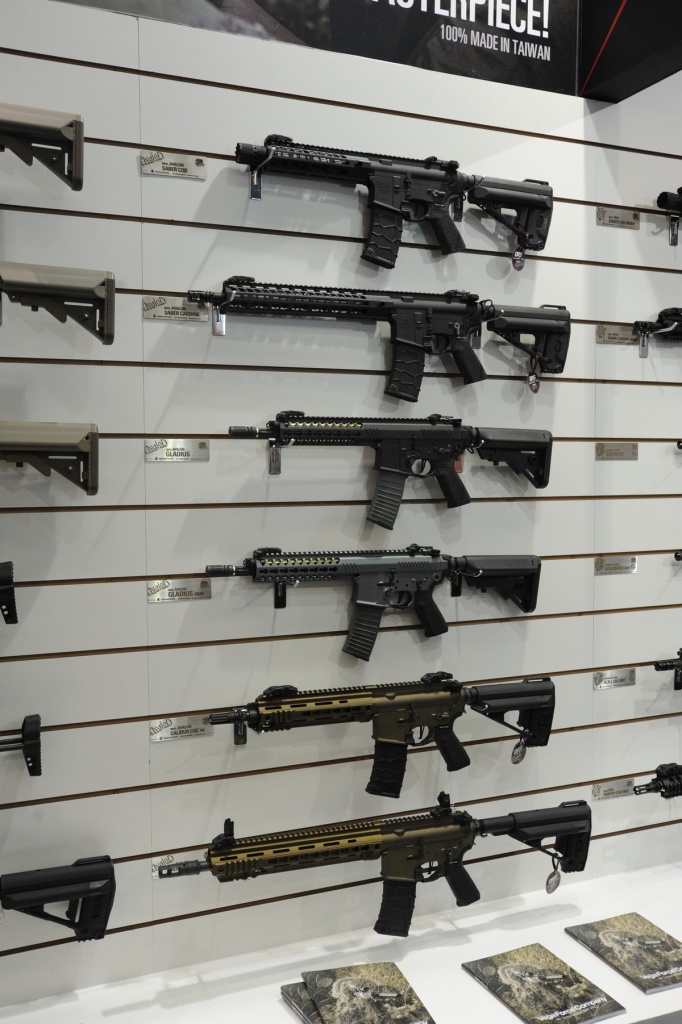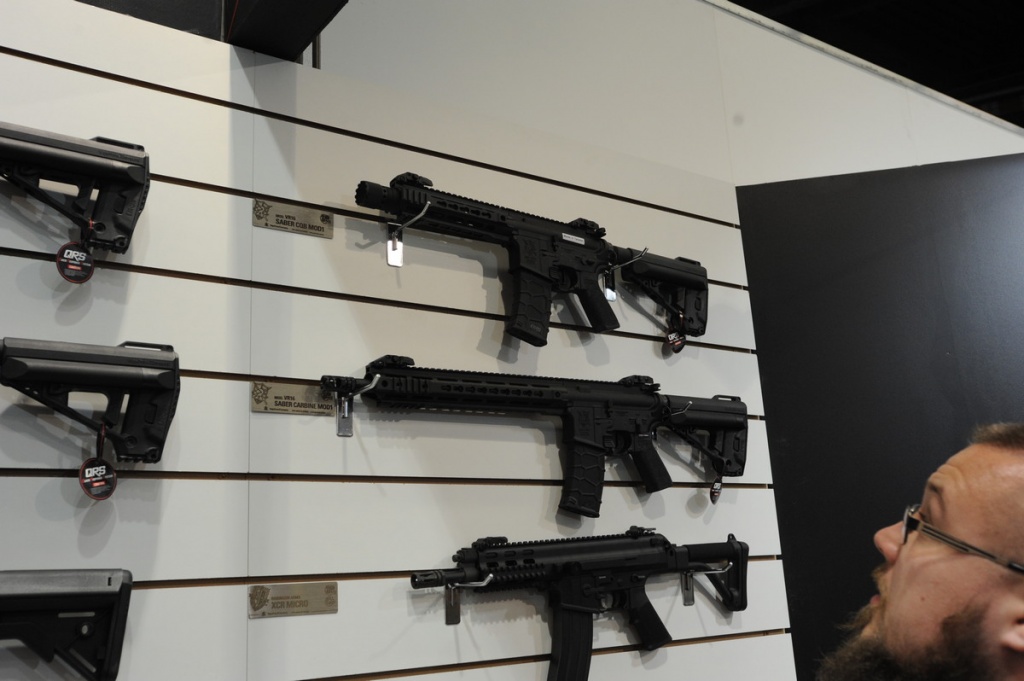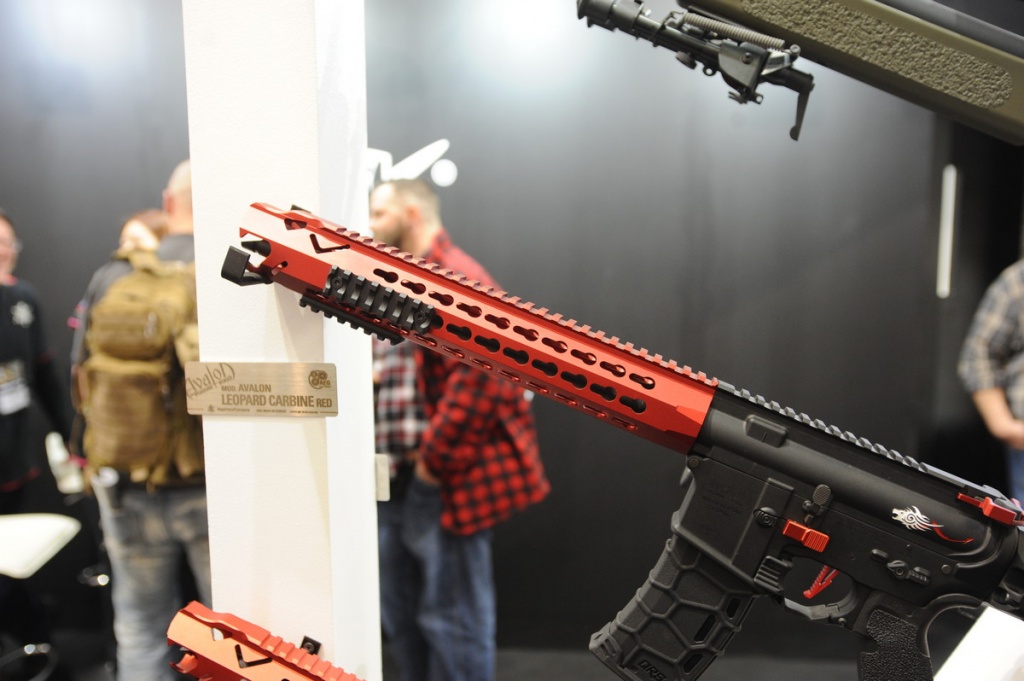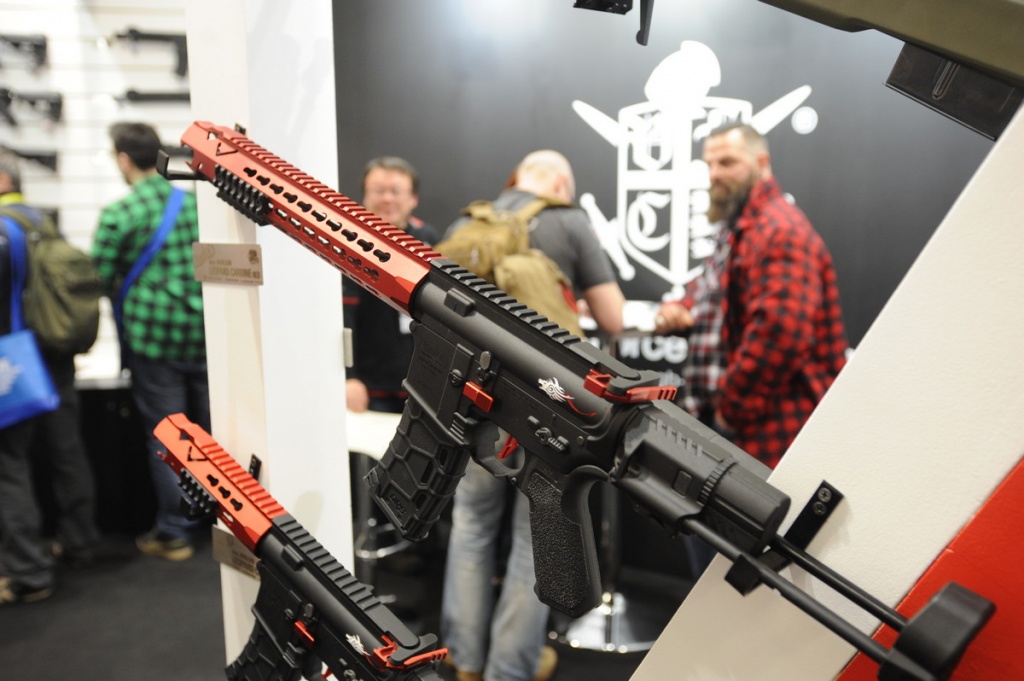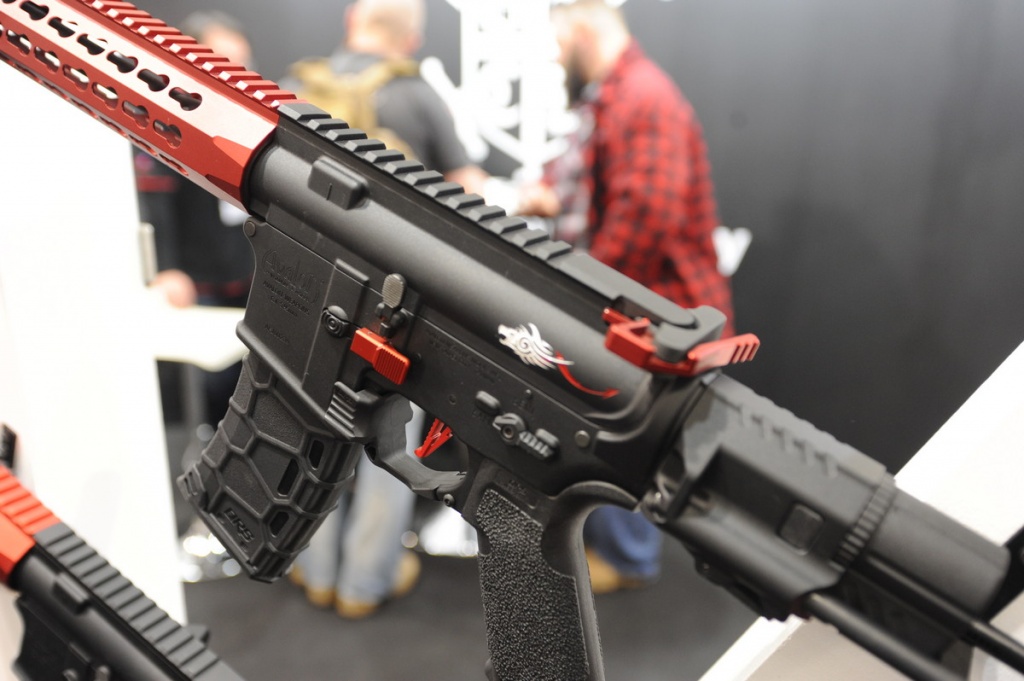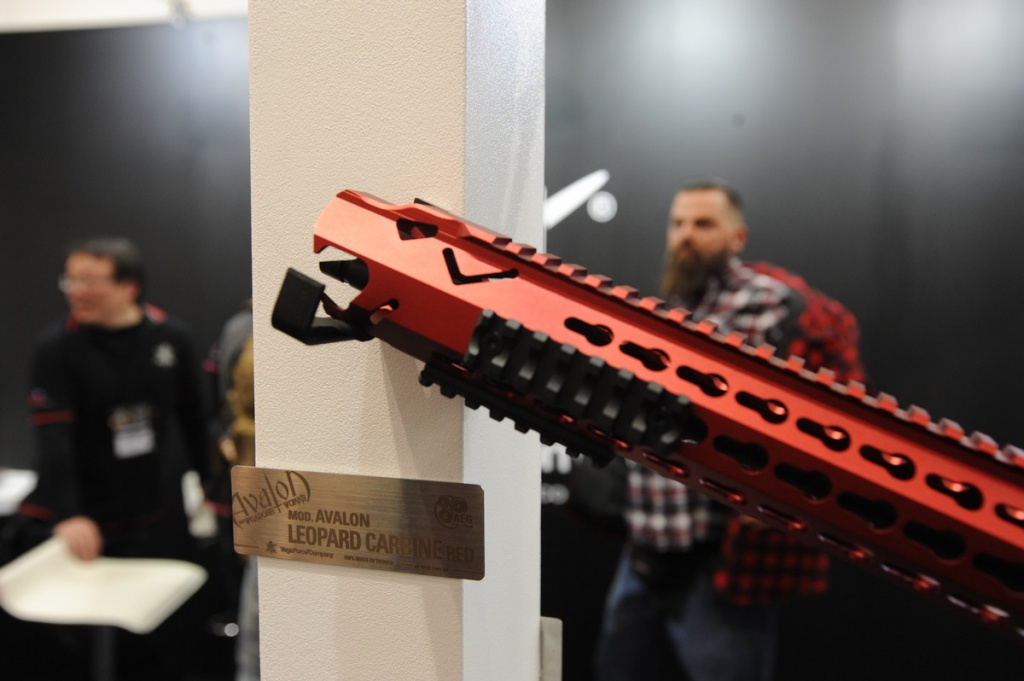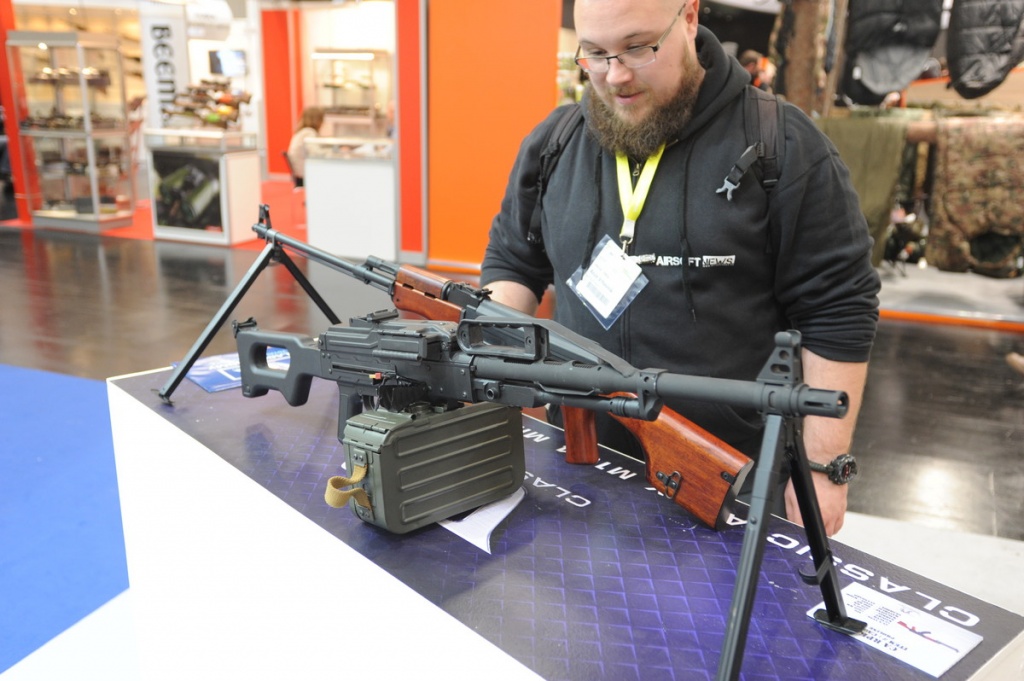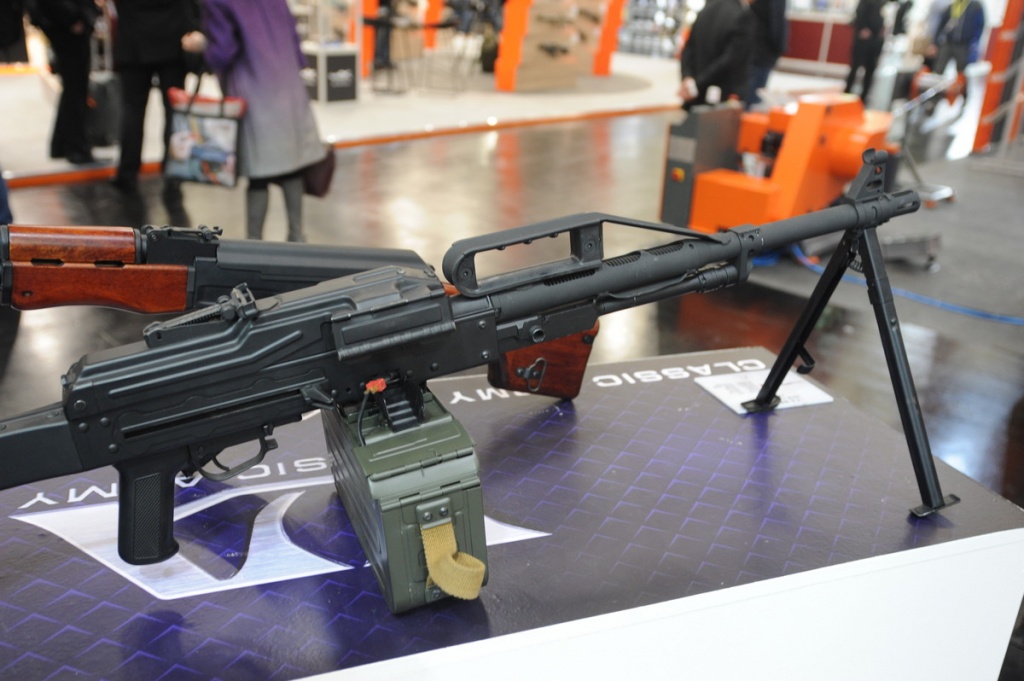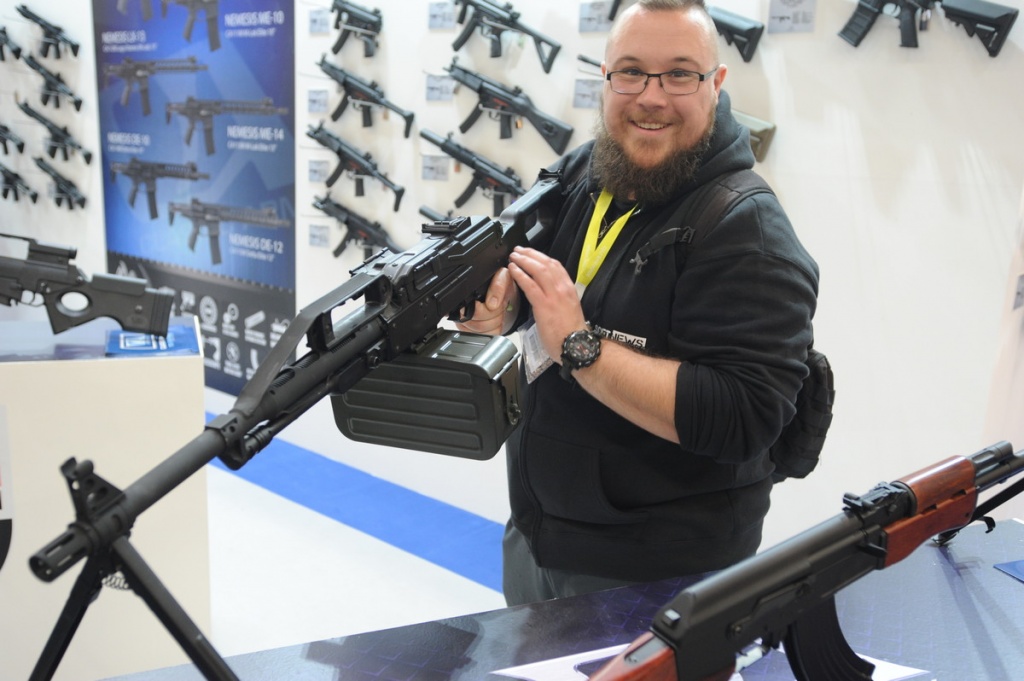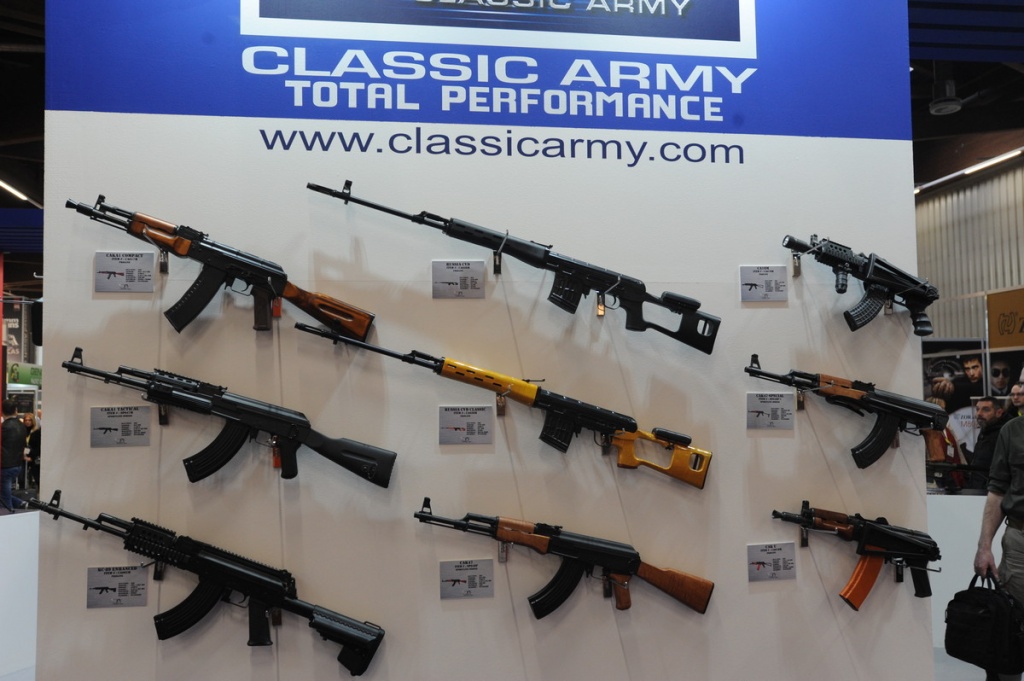 Classic Army also was presenting their new addition to MINI GUN line.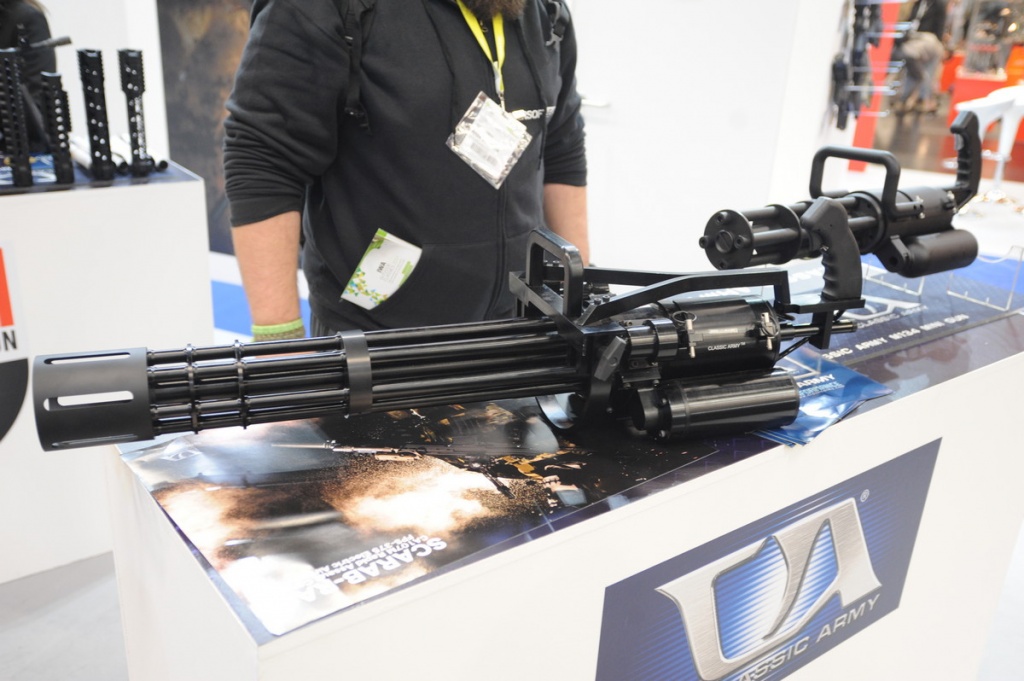 The lovely bastard is so ligh and really a pleasure to hold in hands. I wonder if there is a possibility of conversion to HPA.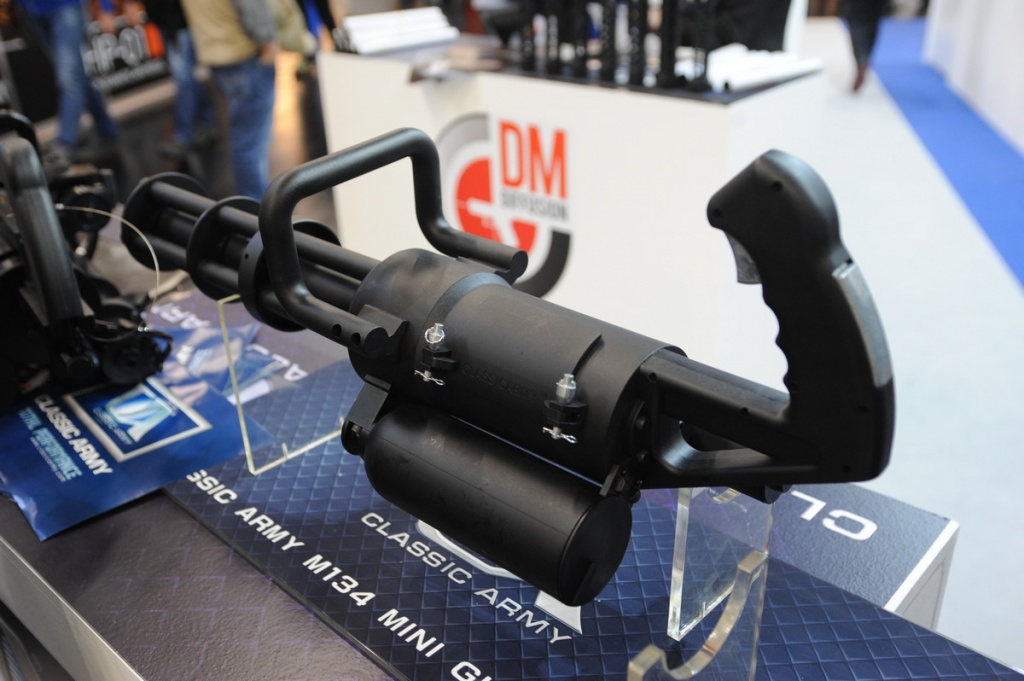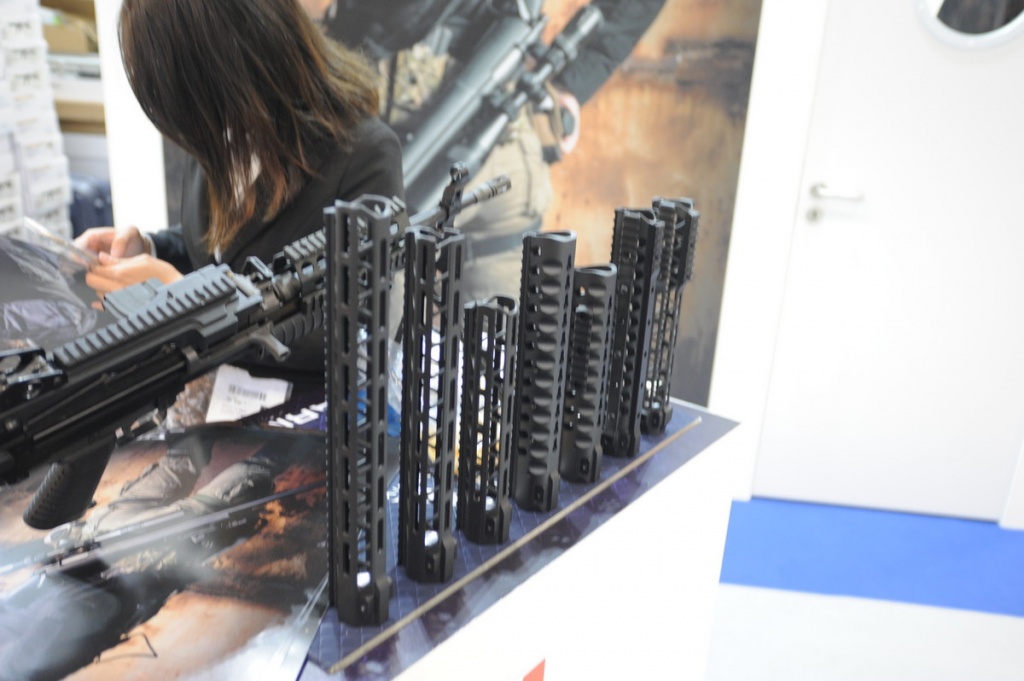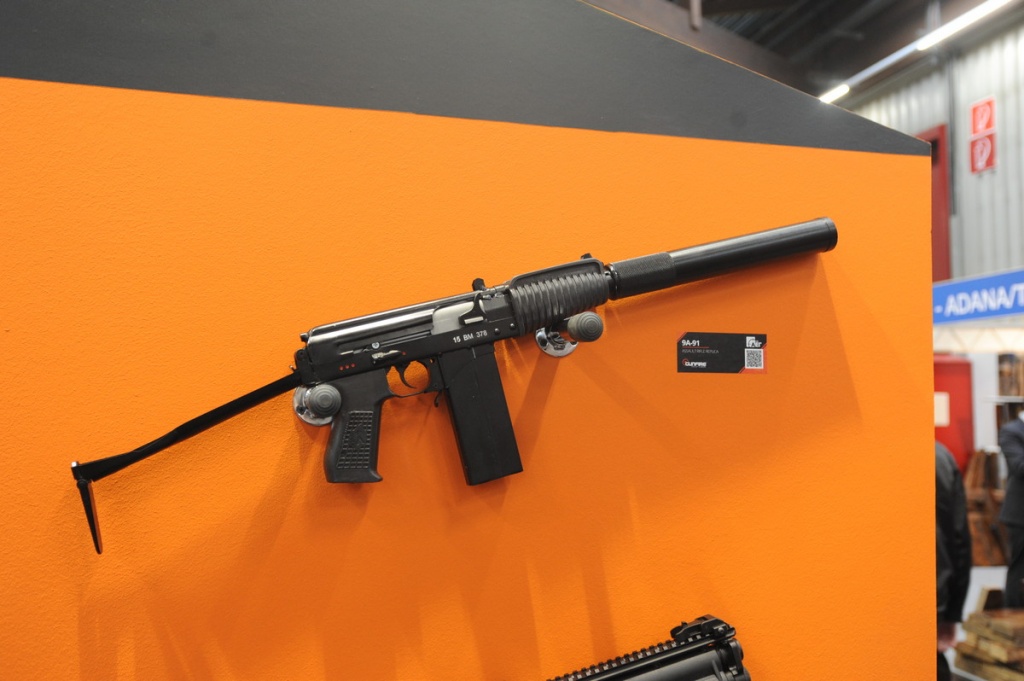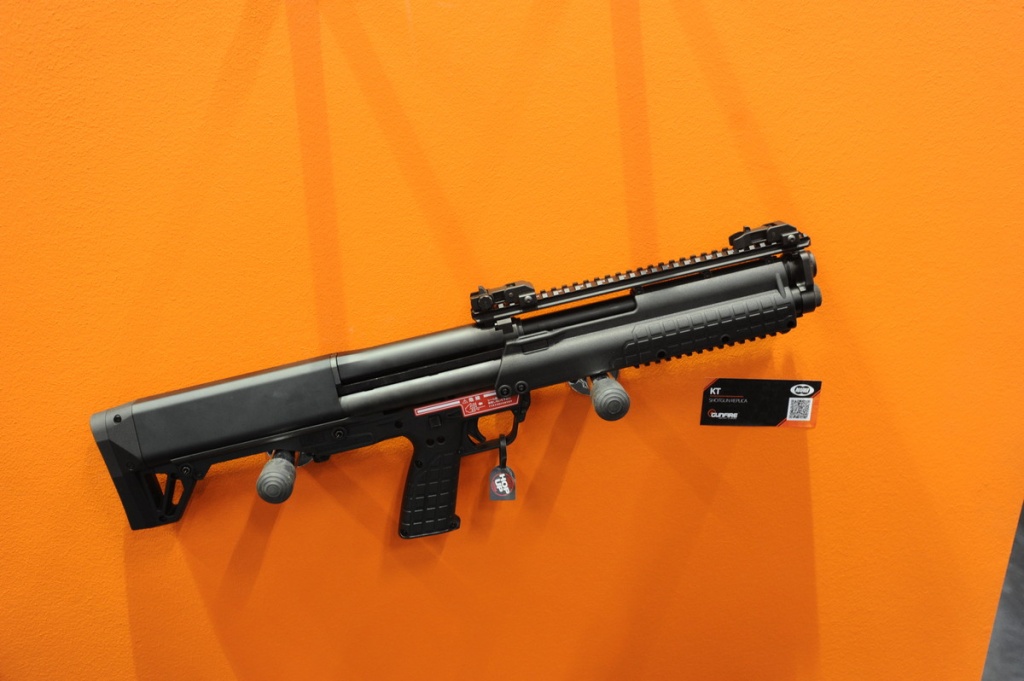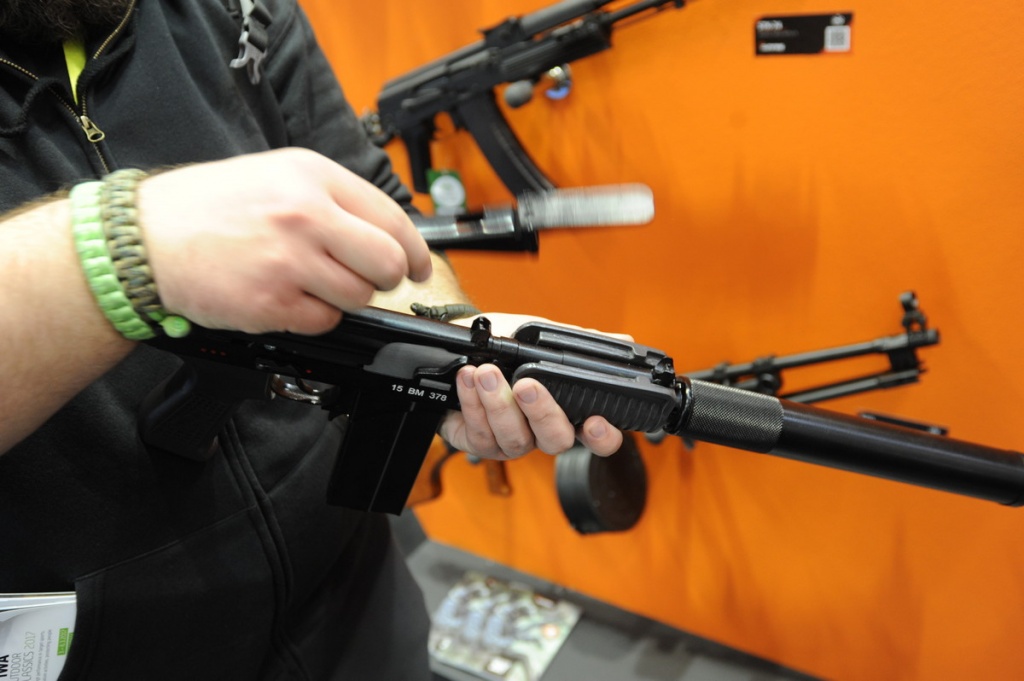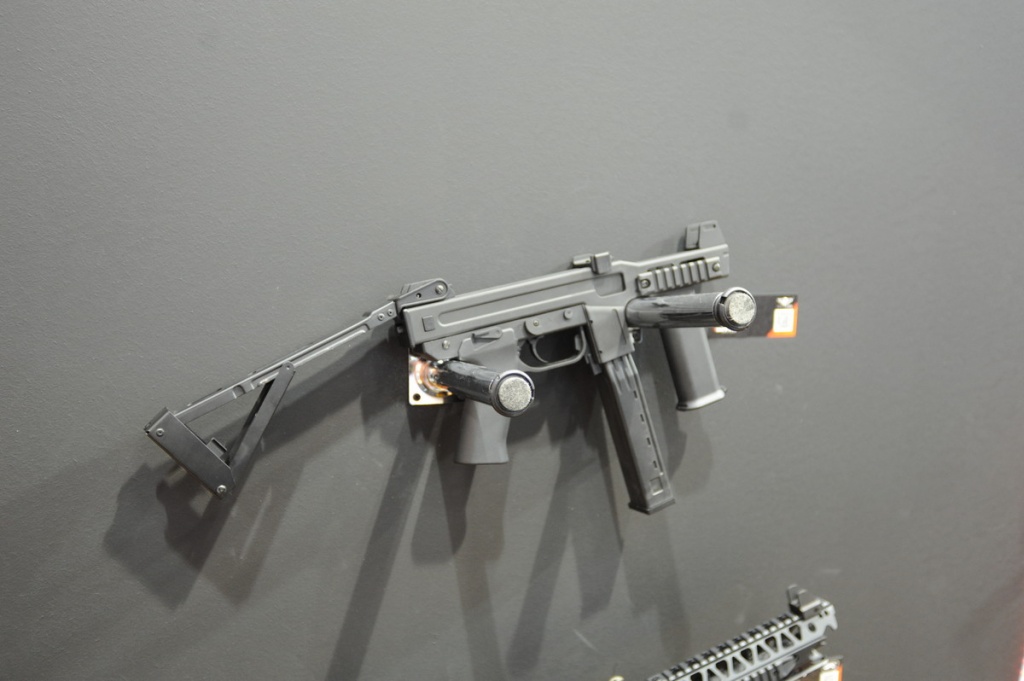 Our partner GUNFIRE had a lot of nice things on display.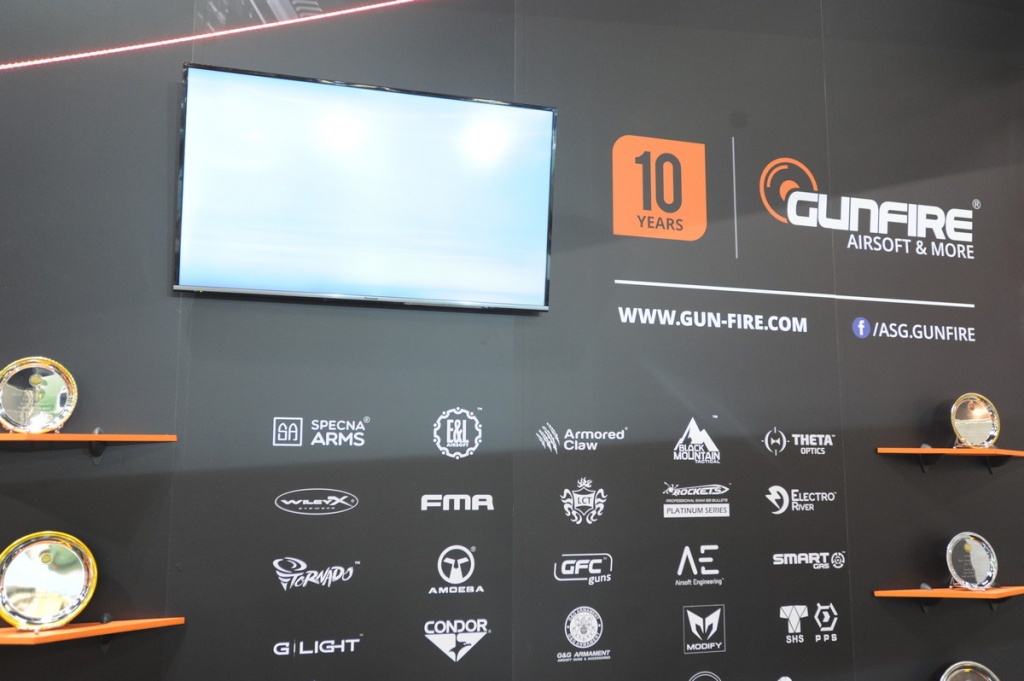 And here comes my love. The CZ 805 BREN A1 from ASG.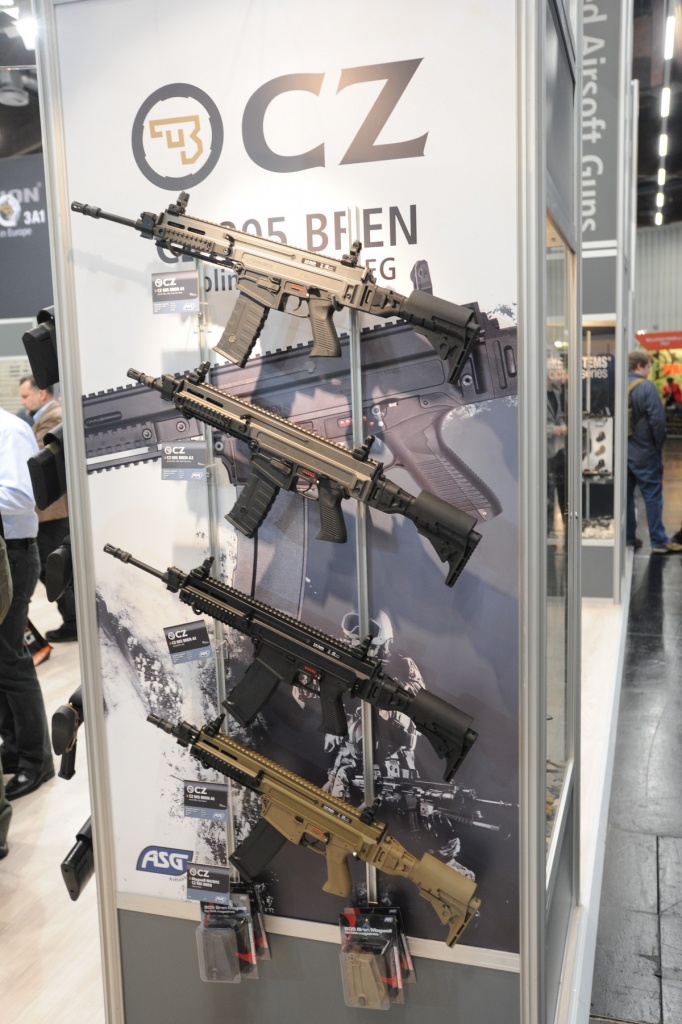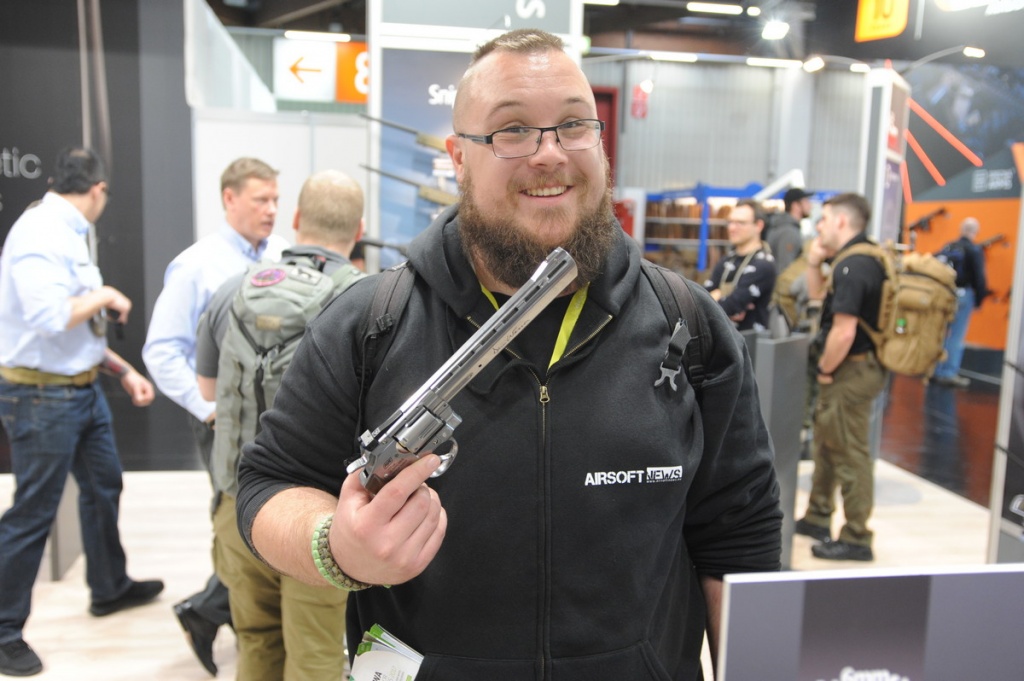 The new scorpion carbine looks awesome. And I would like it very much to test it.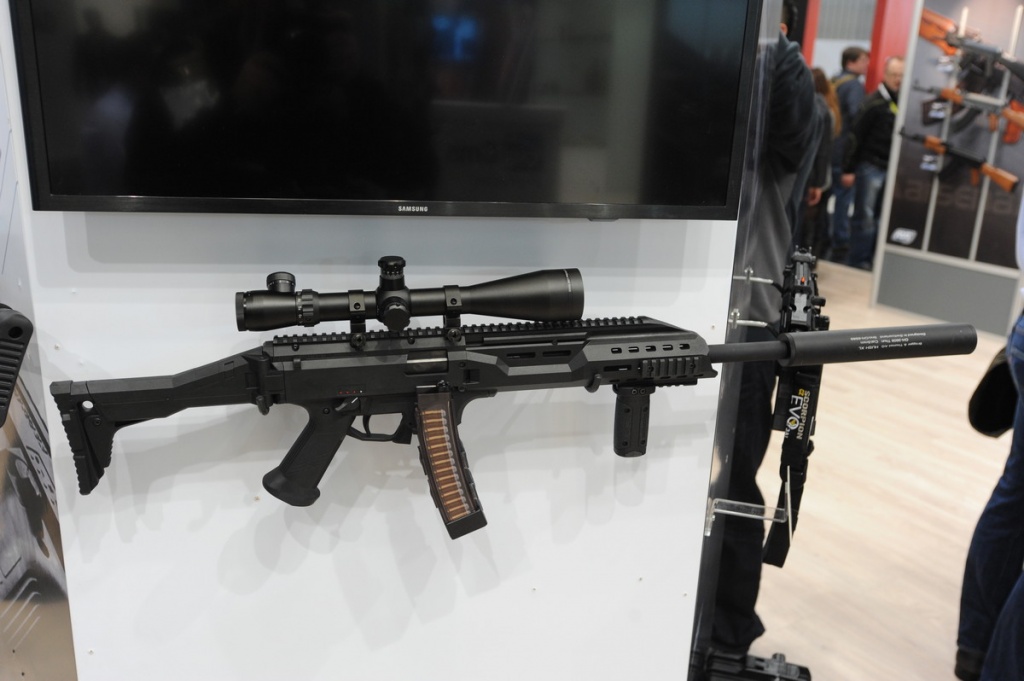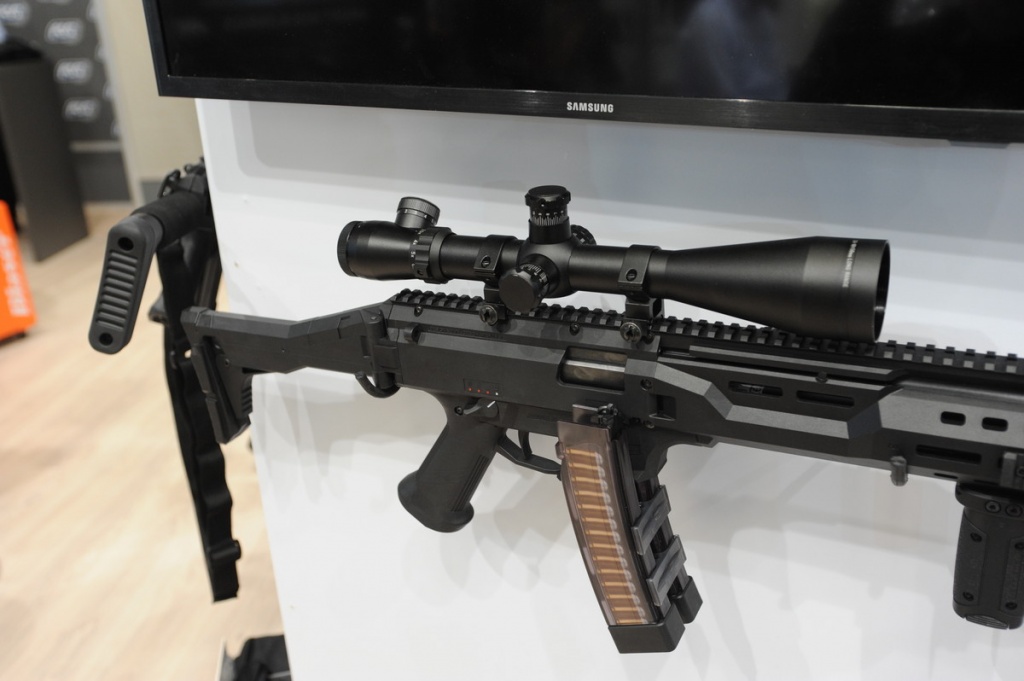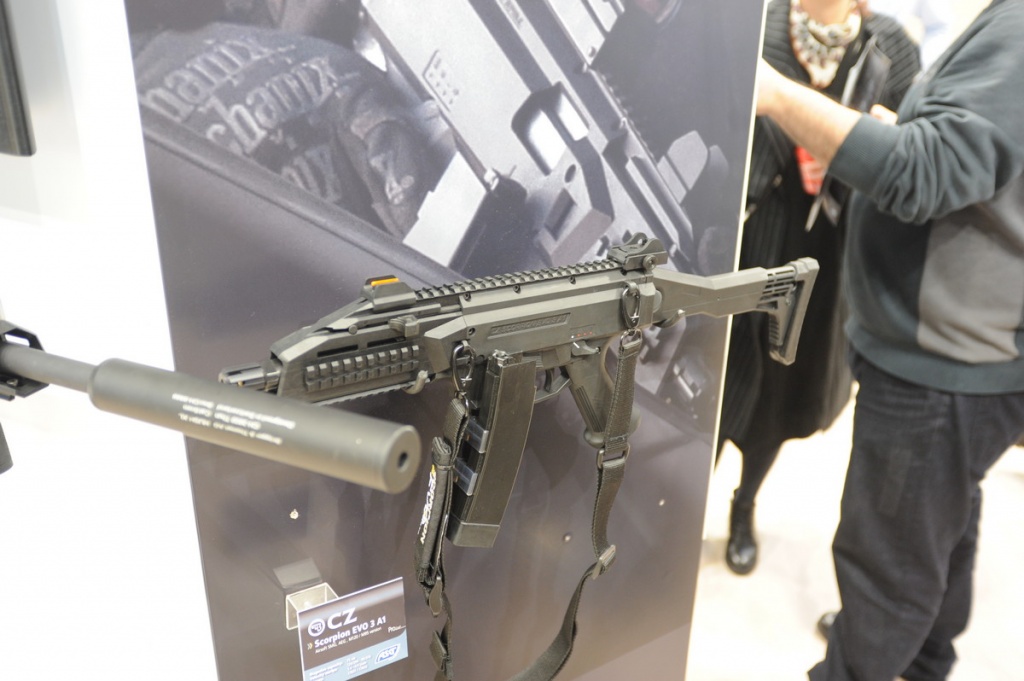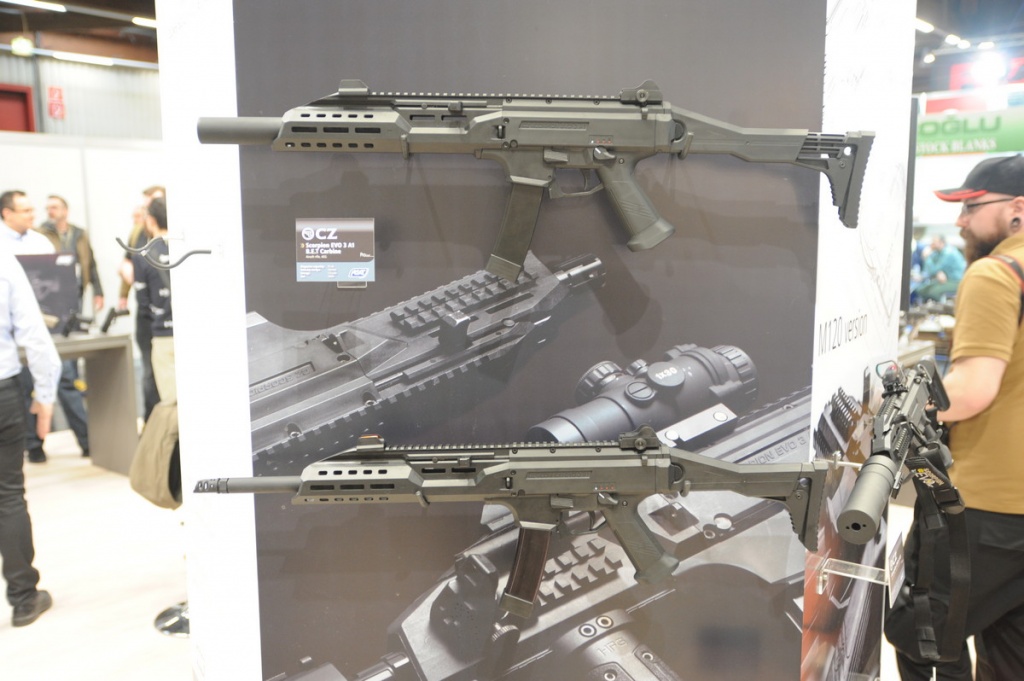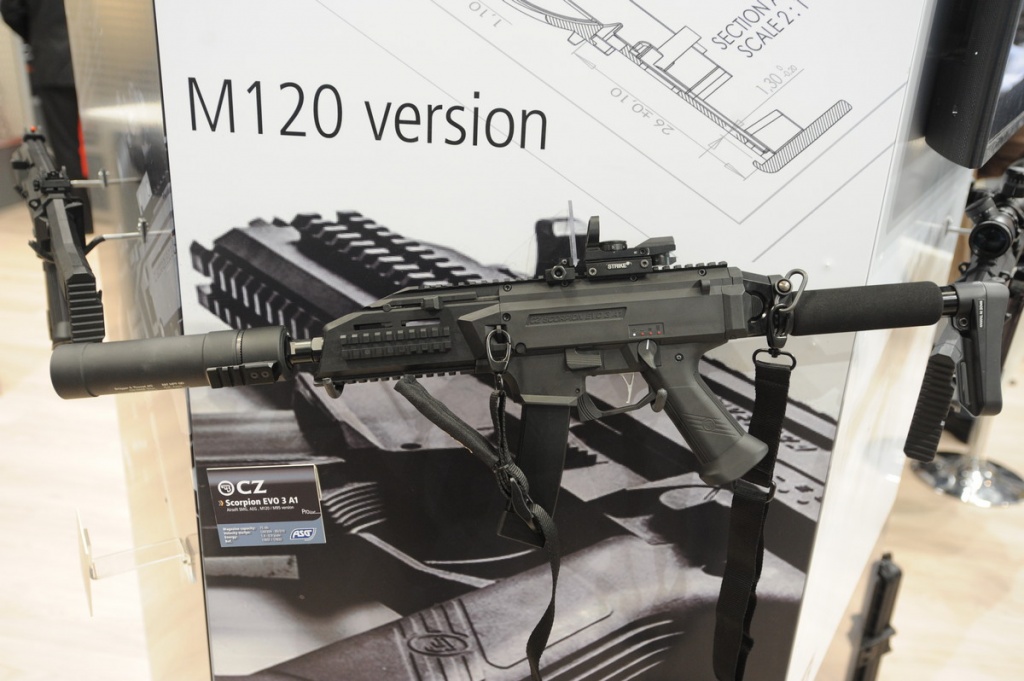 Small and deadly Derringer.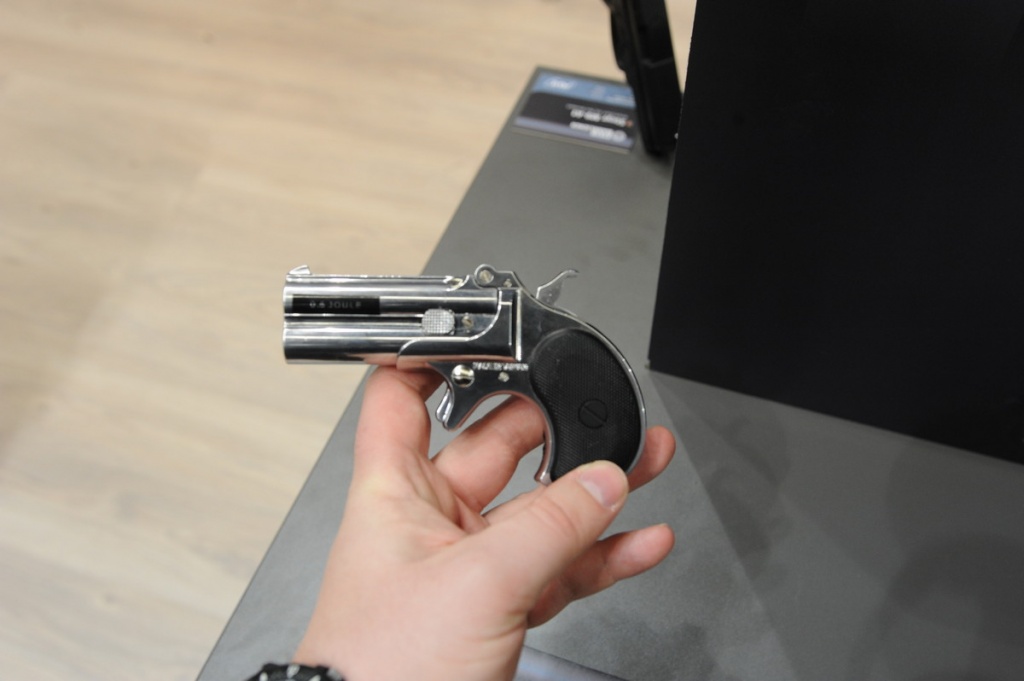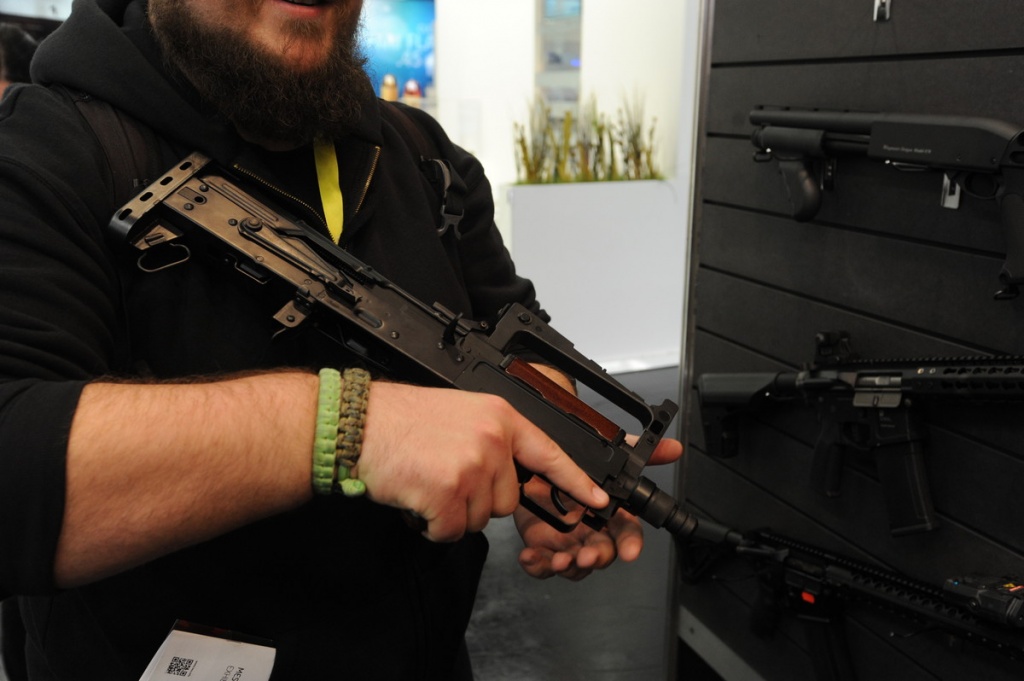 And the gun I am definetly going to buy. An airsoft version of Lee Enfield No4 MkI. Sadly still in prototype phase. But soon soon. So says the RedWolf.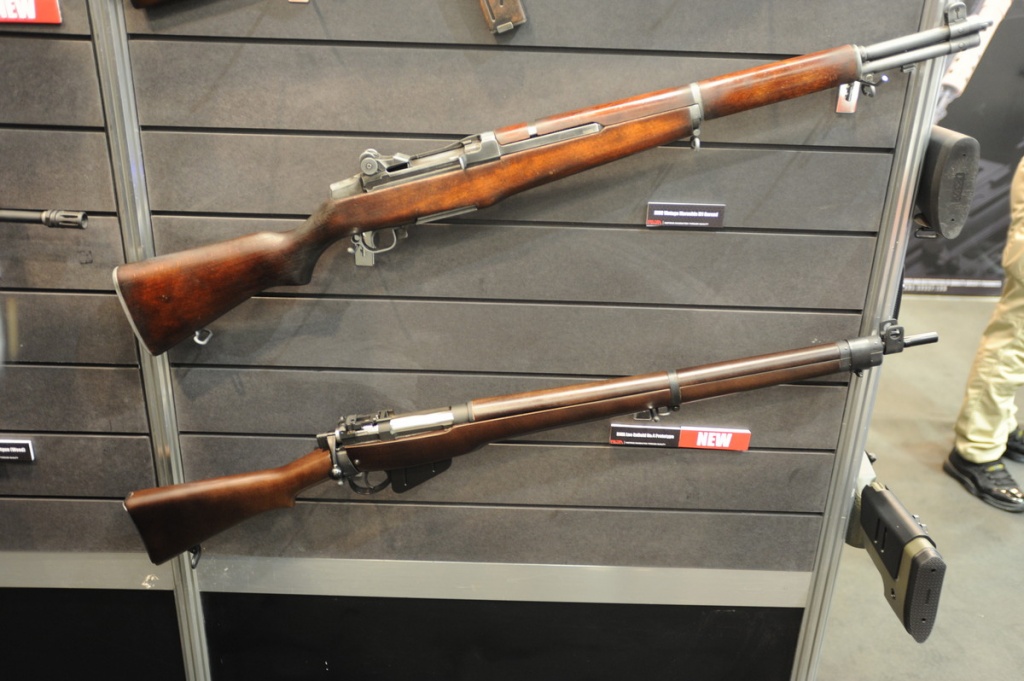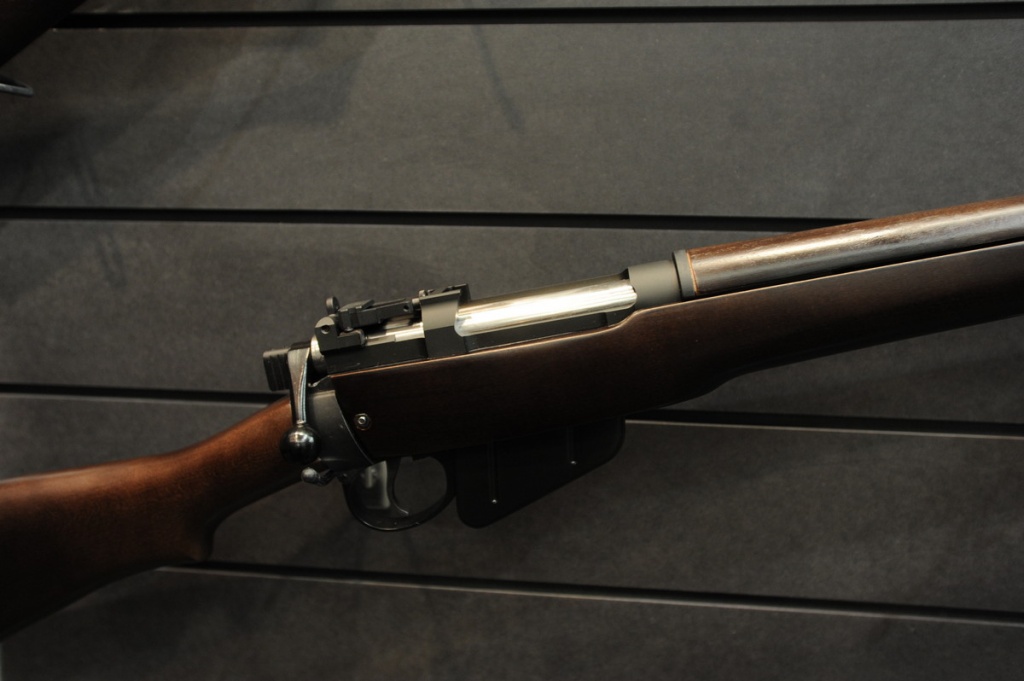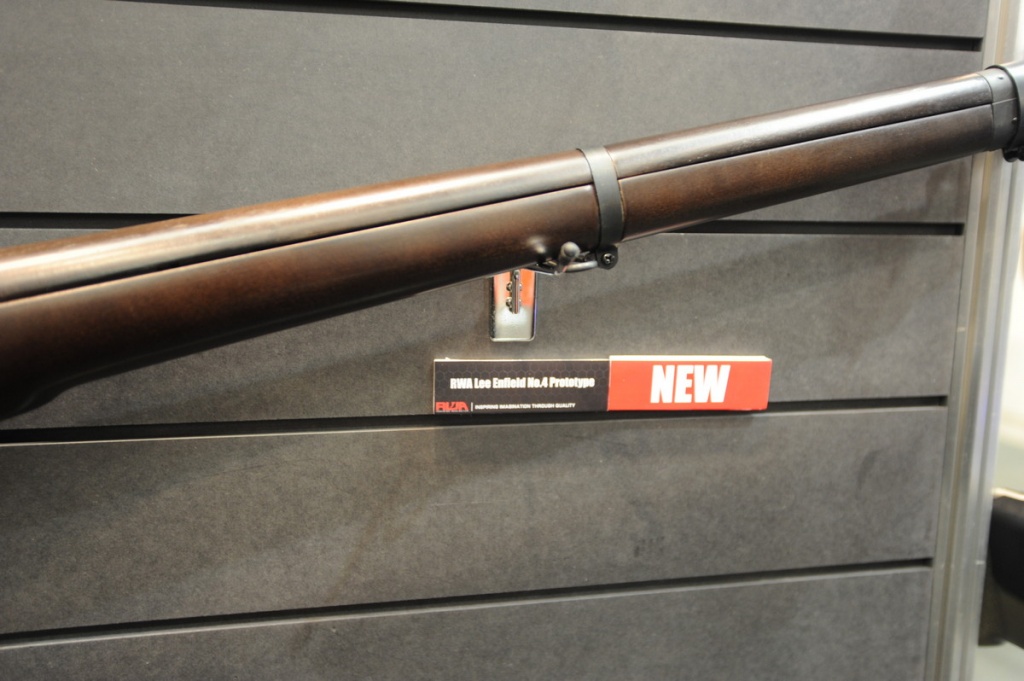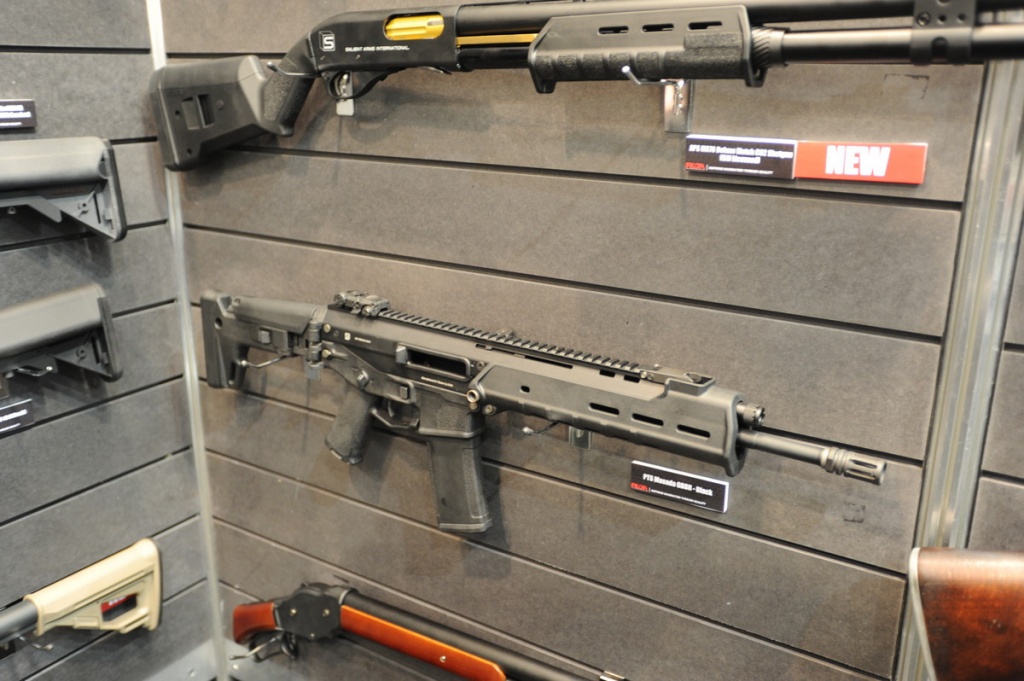 They also had TAG grenade launcher and it looks awesome in person.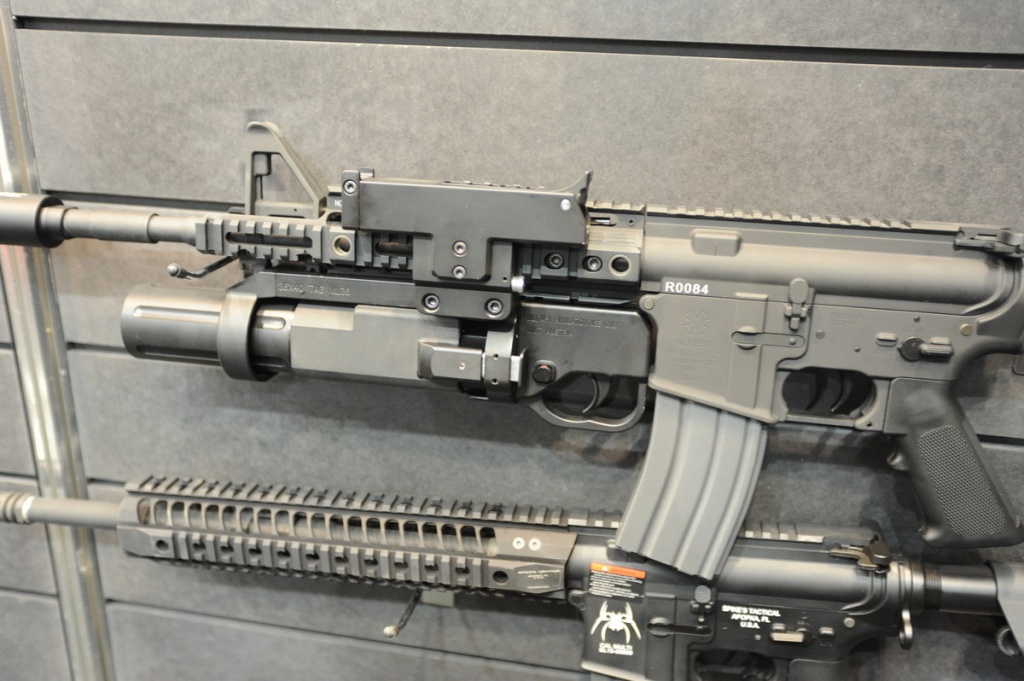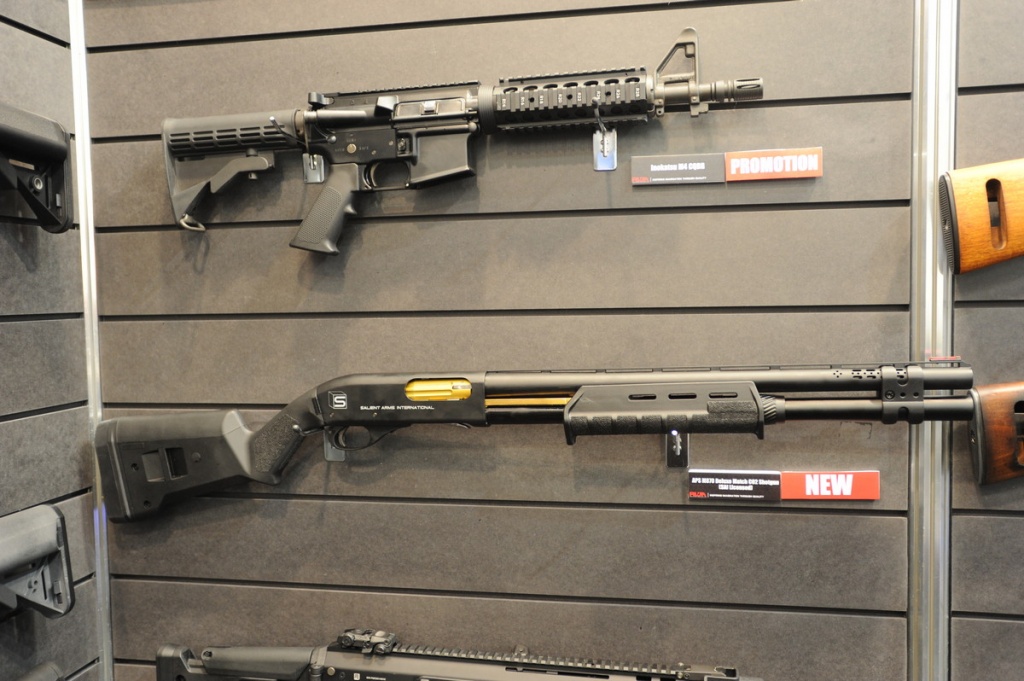 Some really nicely designed lower receivers.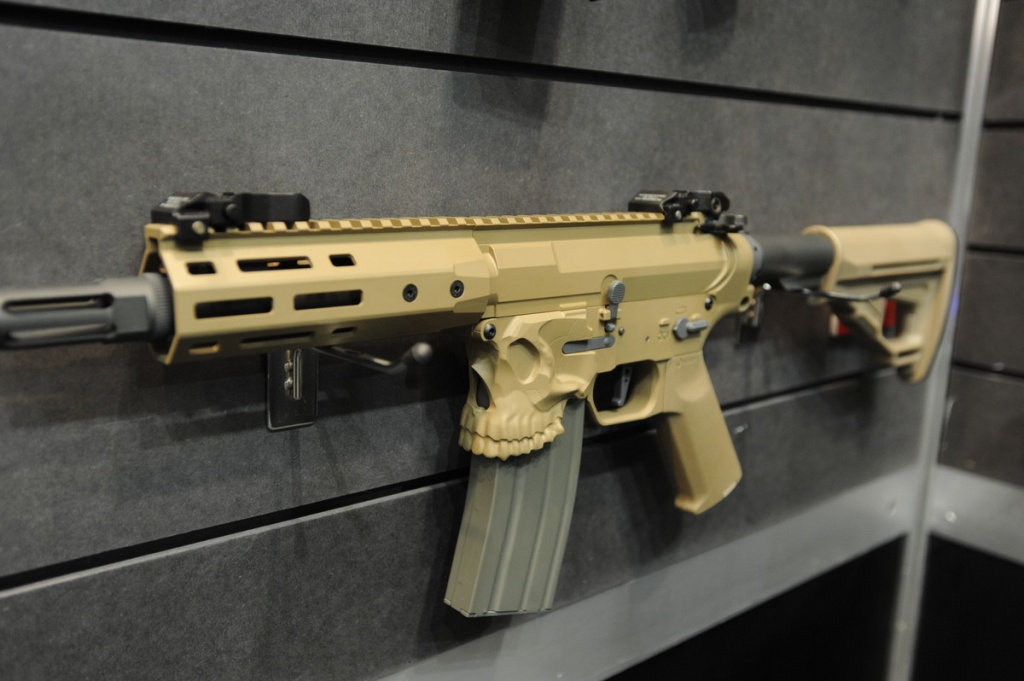 Airsoft Surgeon and his selection of modified airsoft guns for IPSC.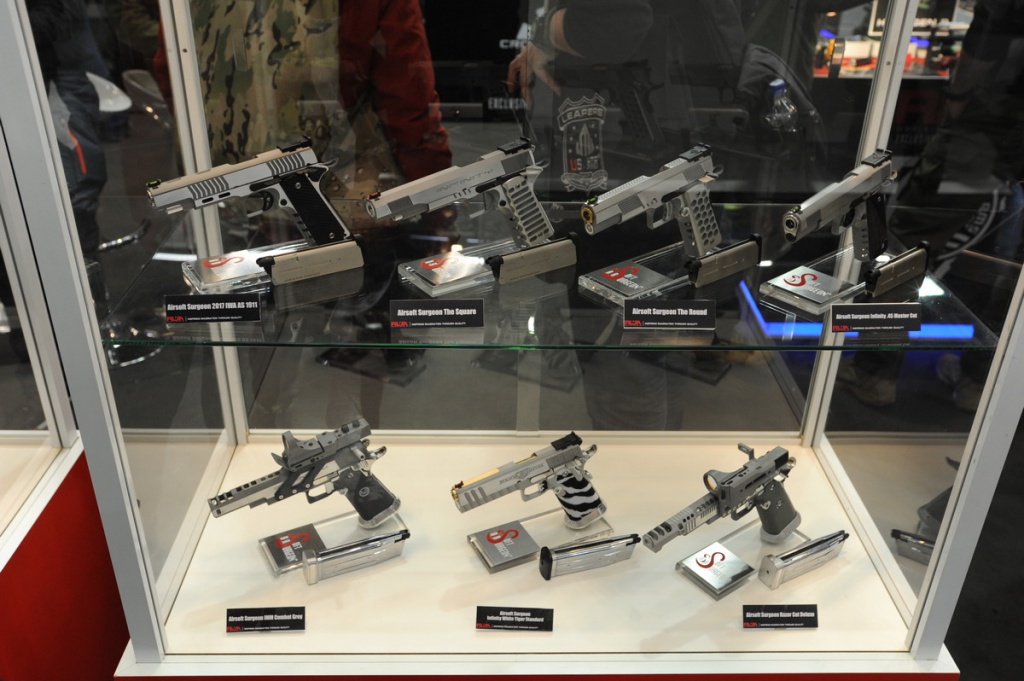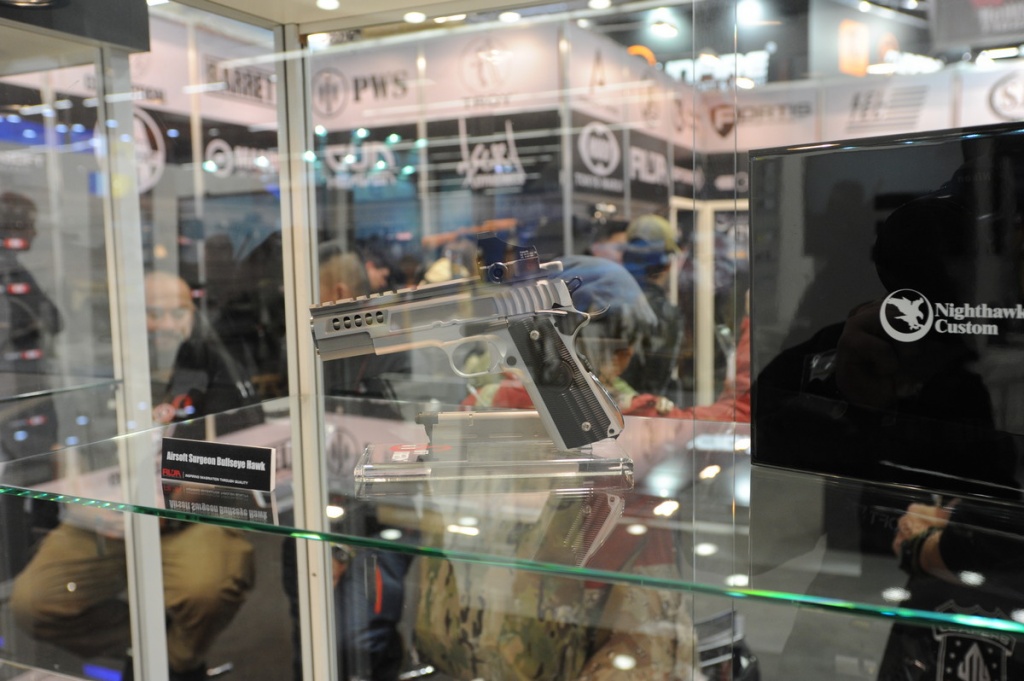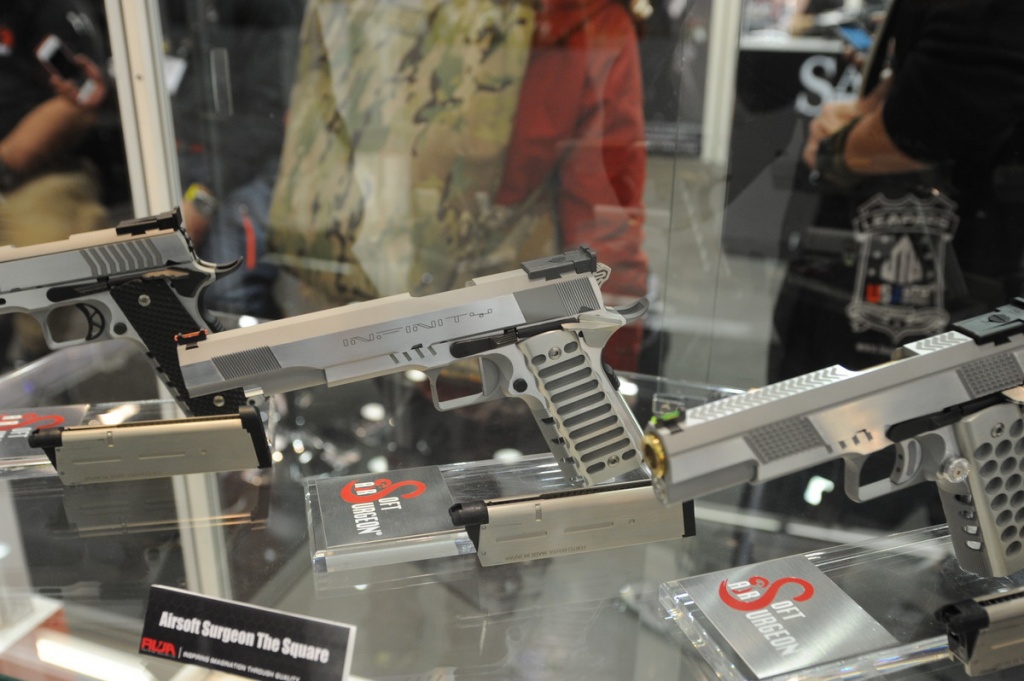 LCT goodies.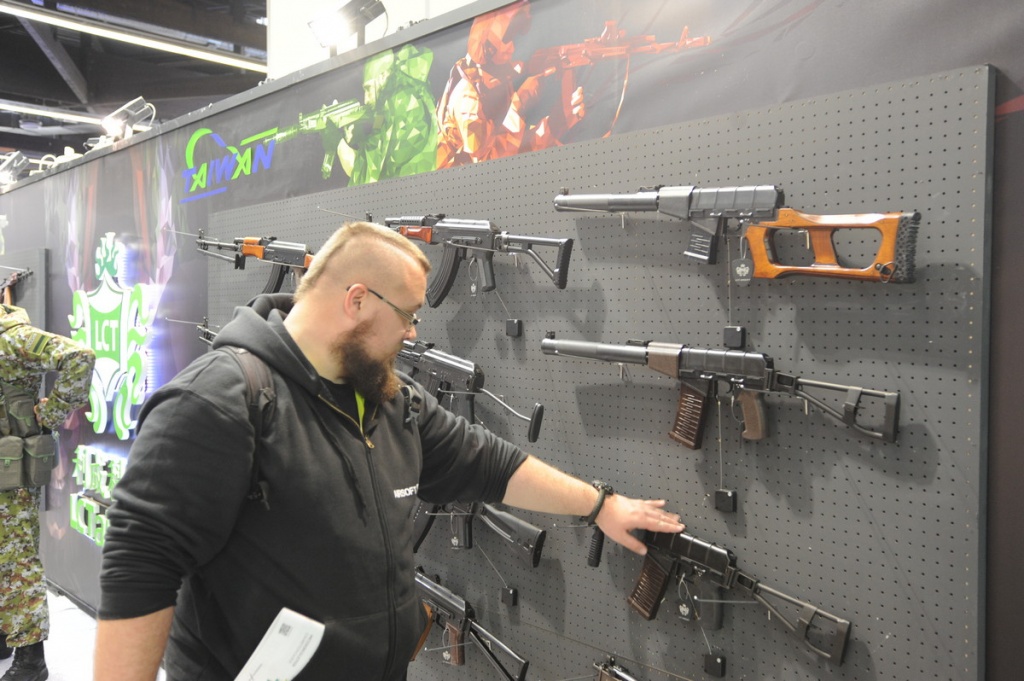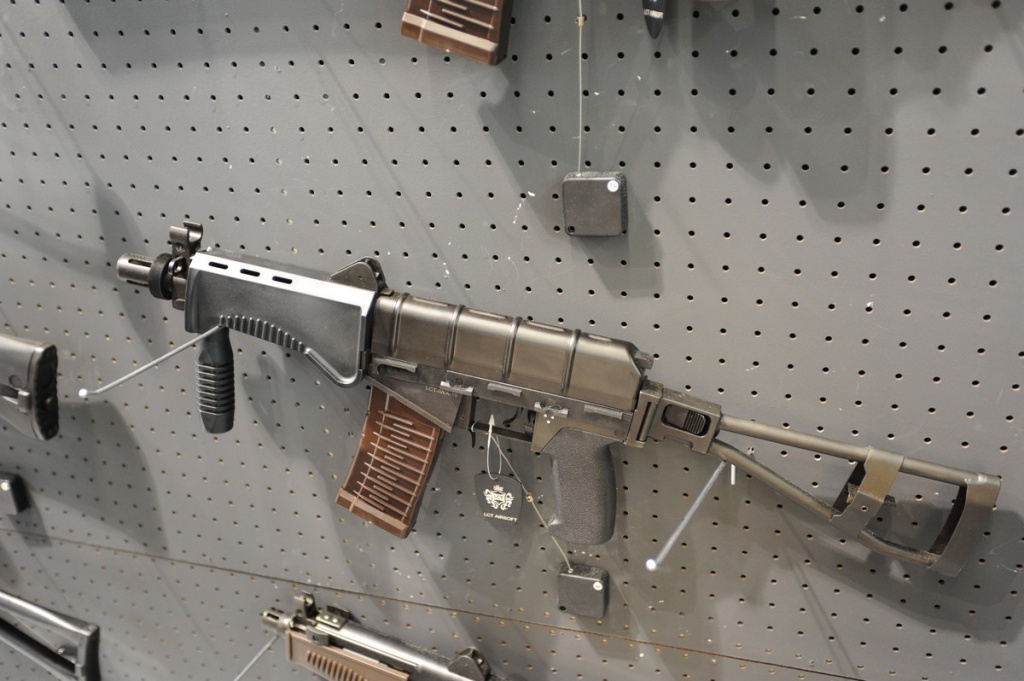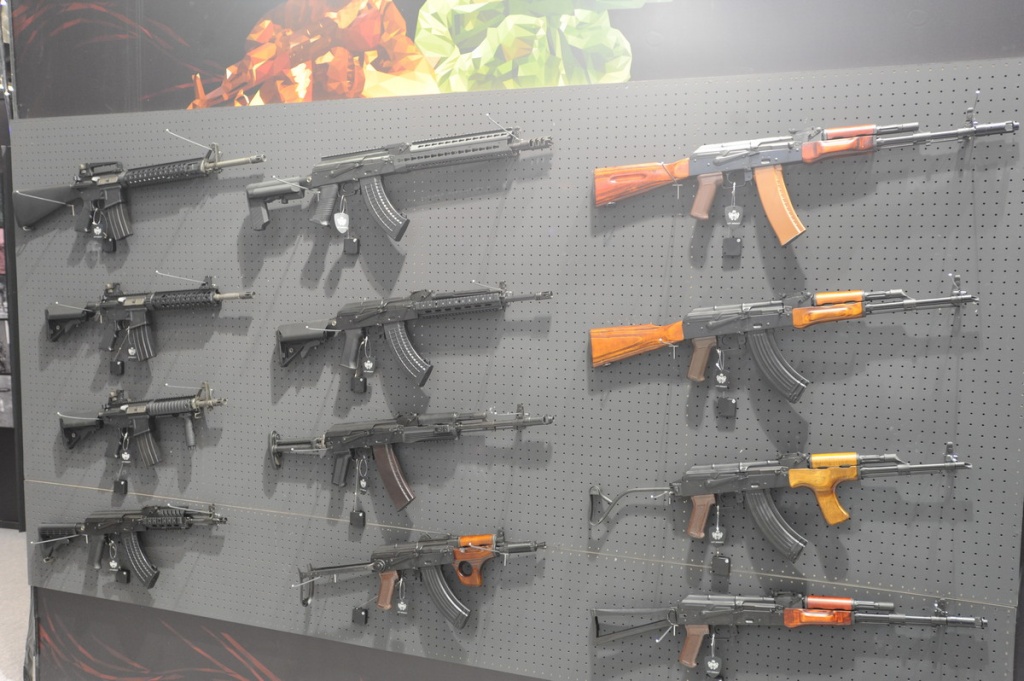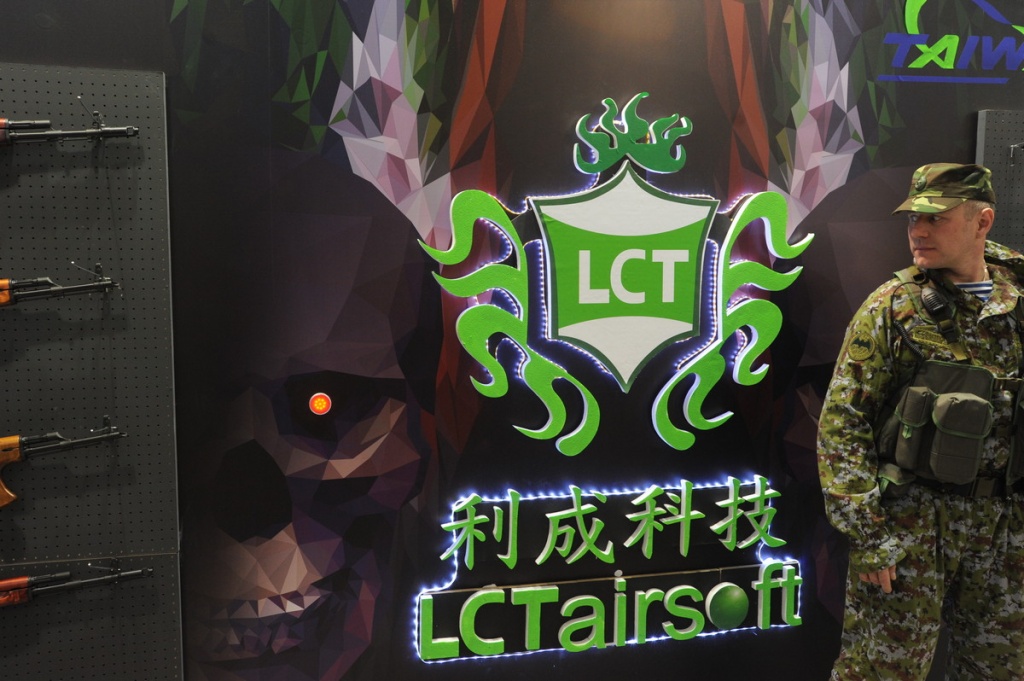 Some tactical awesomeness right here.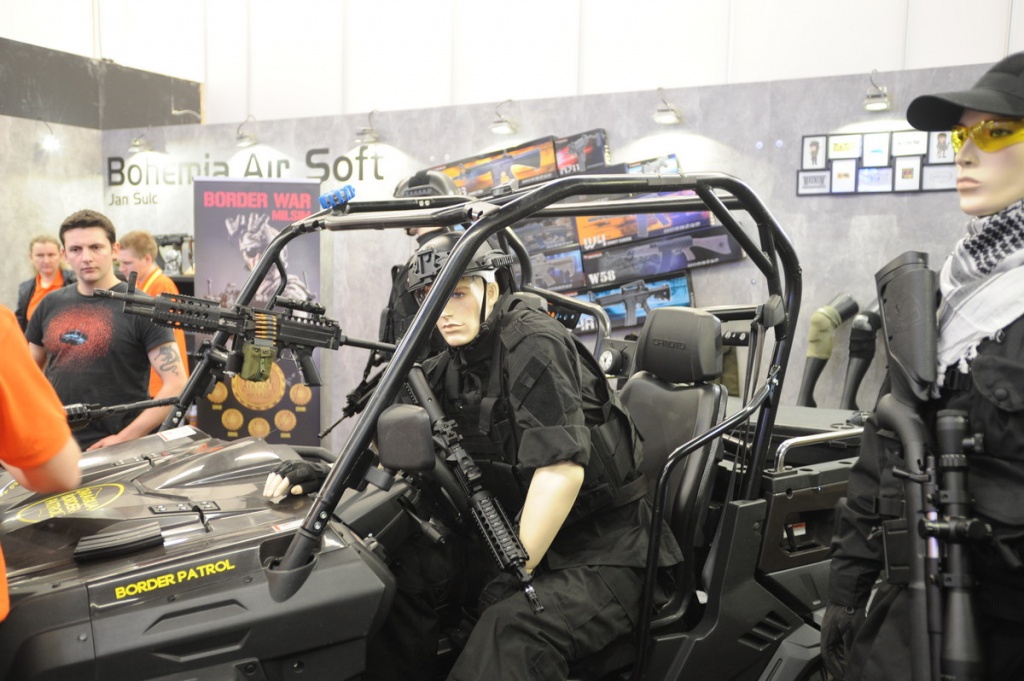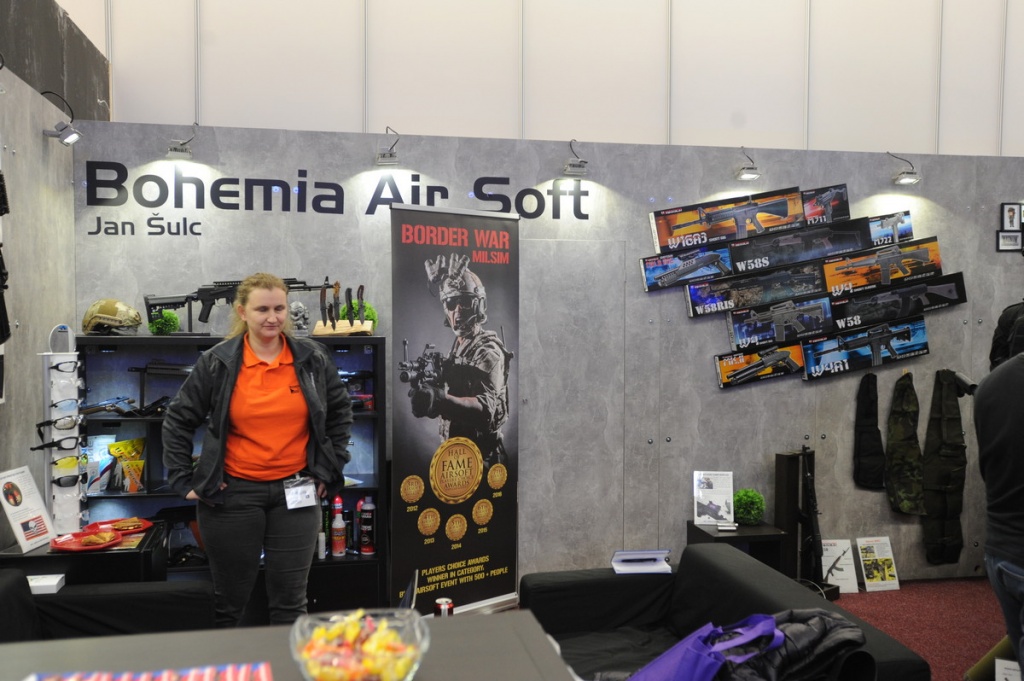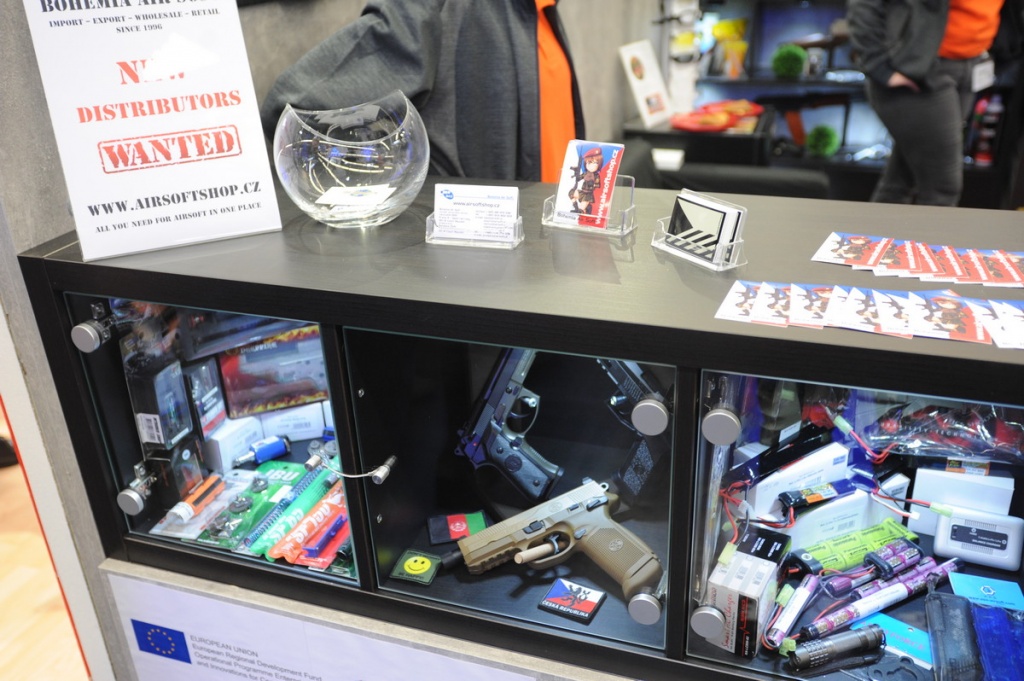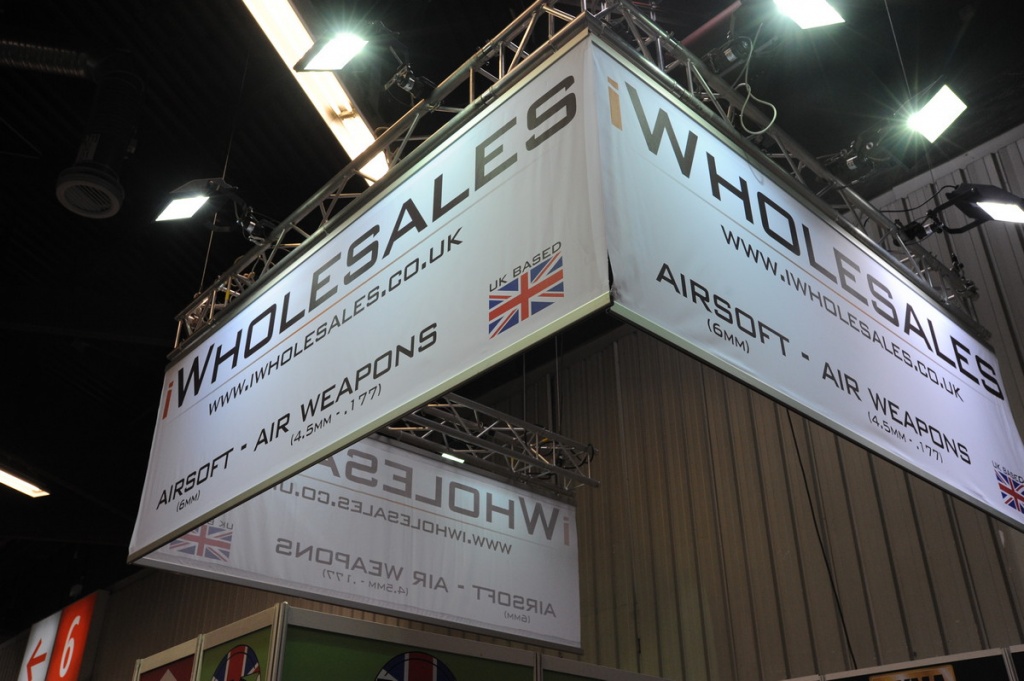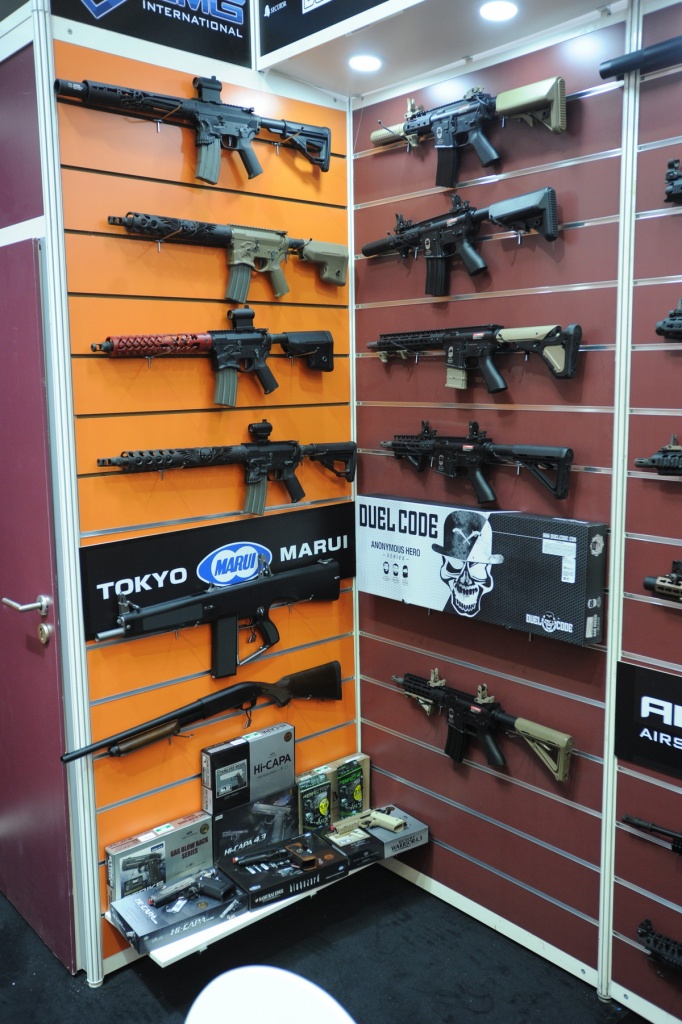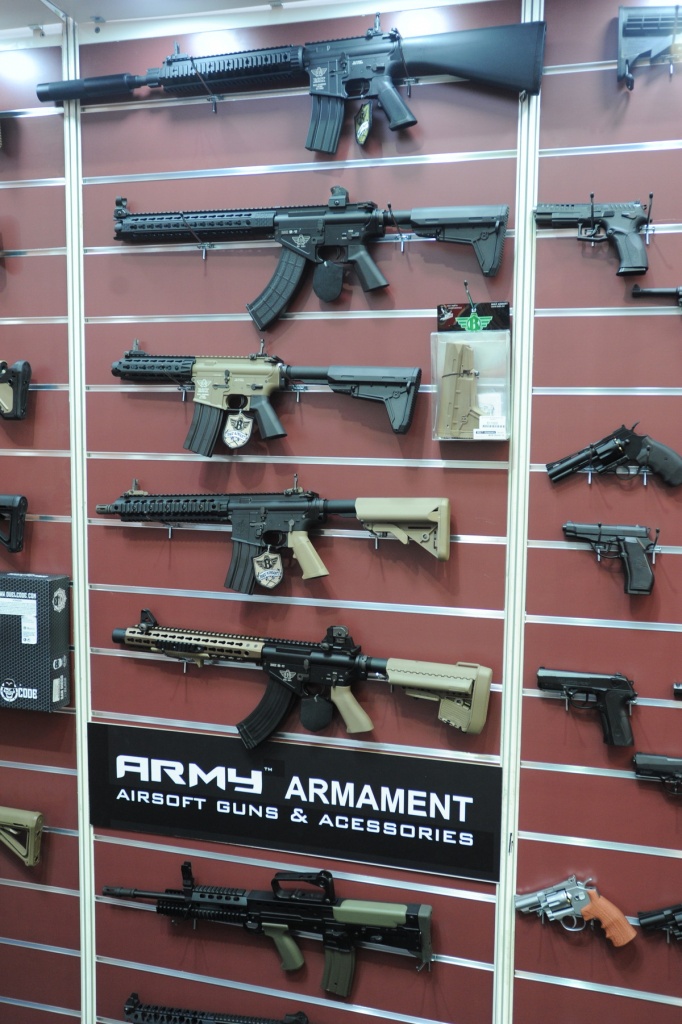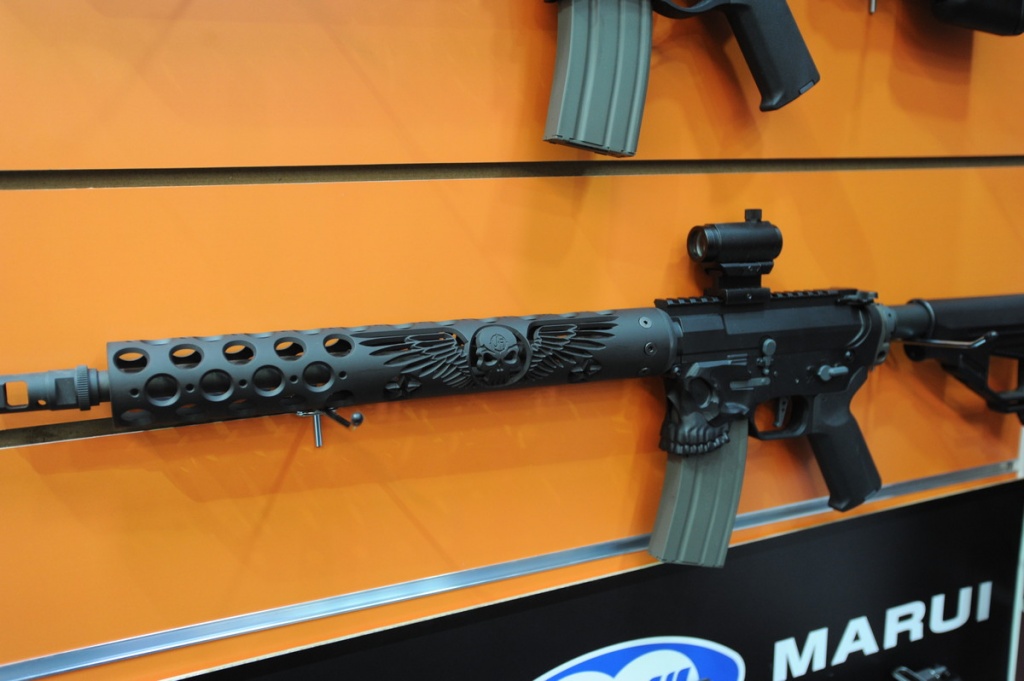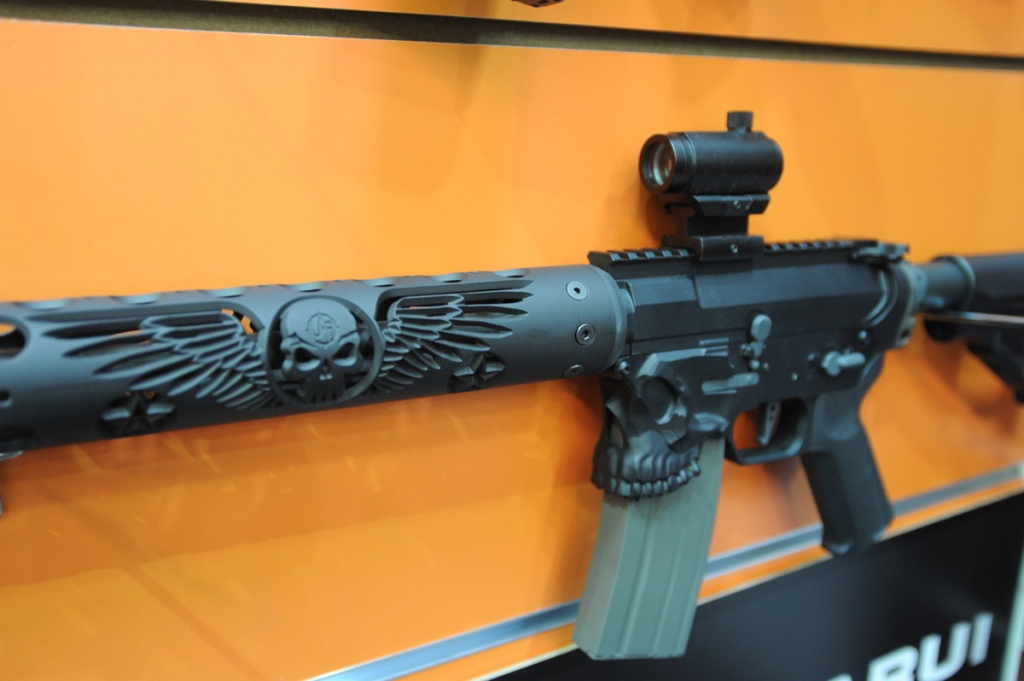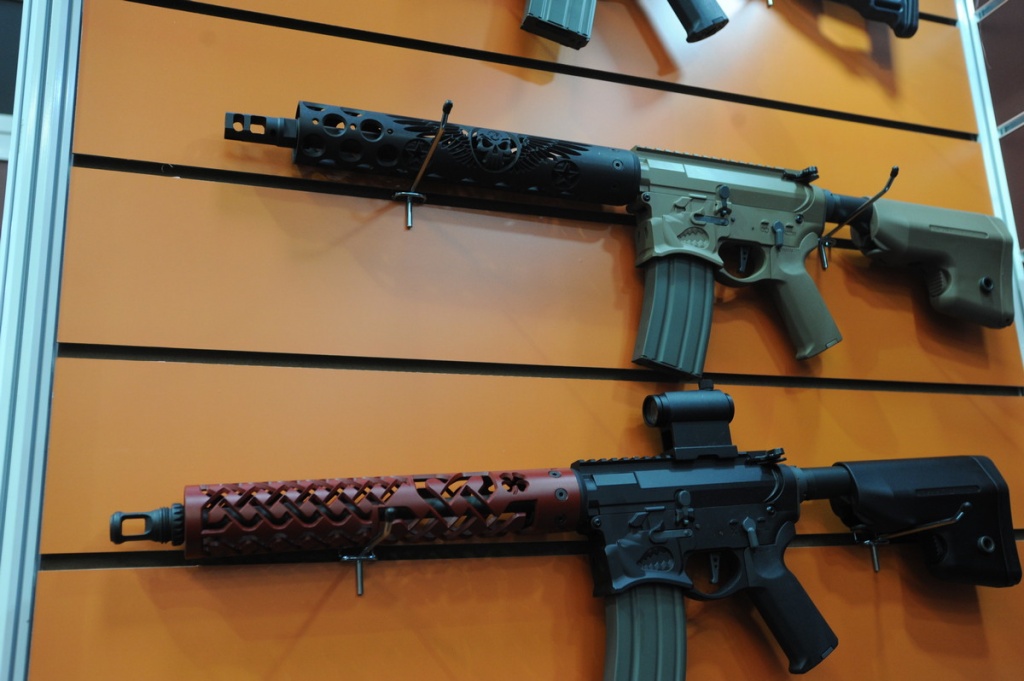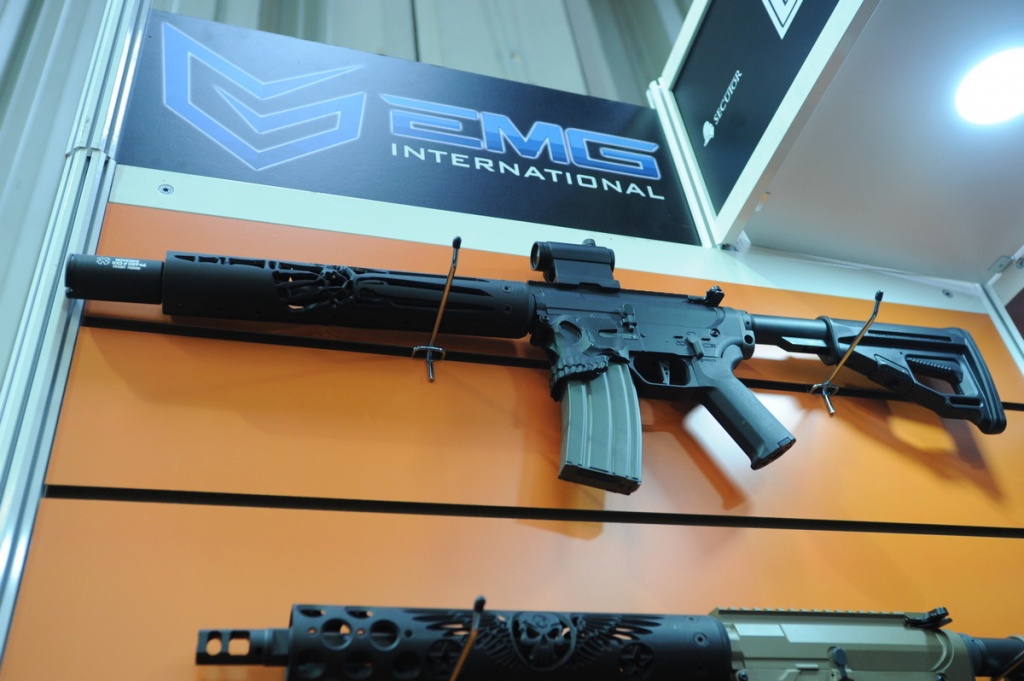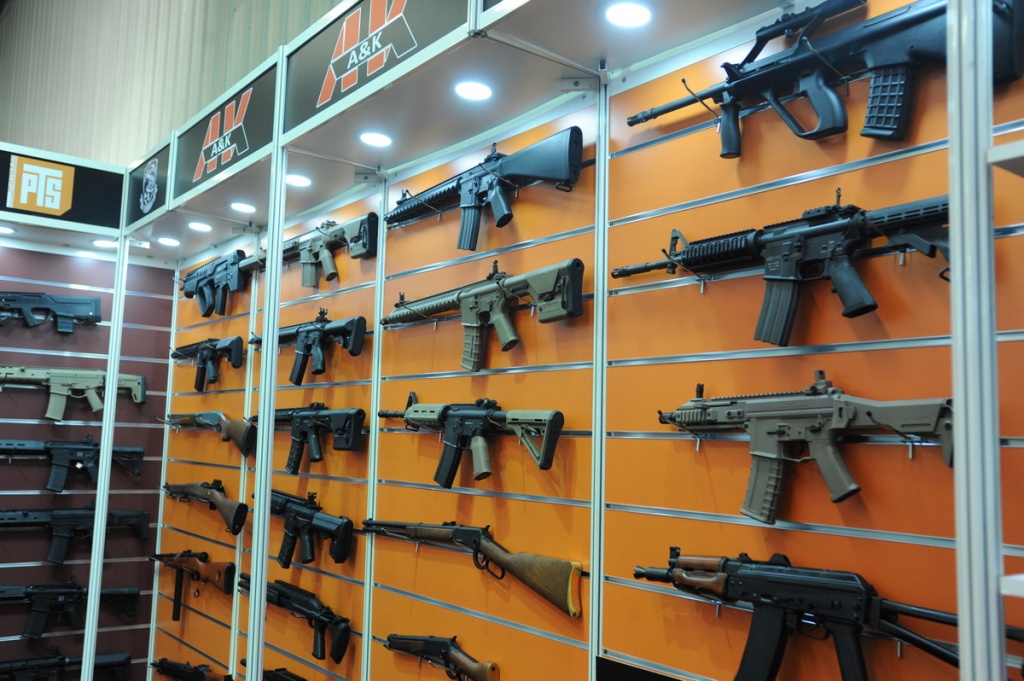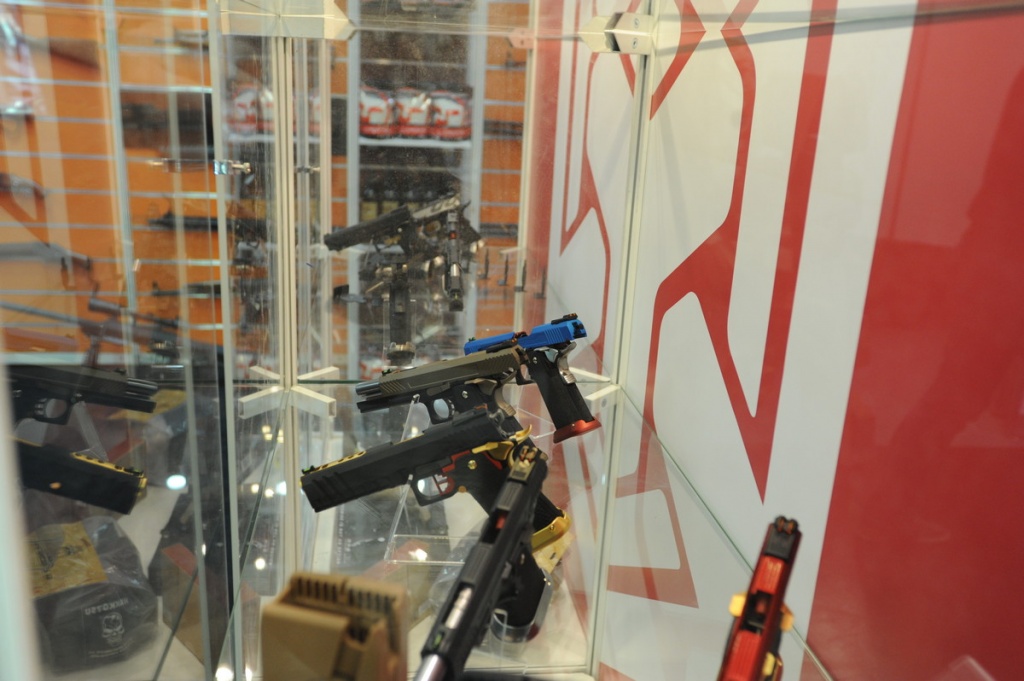 A star wars Blaster on display.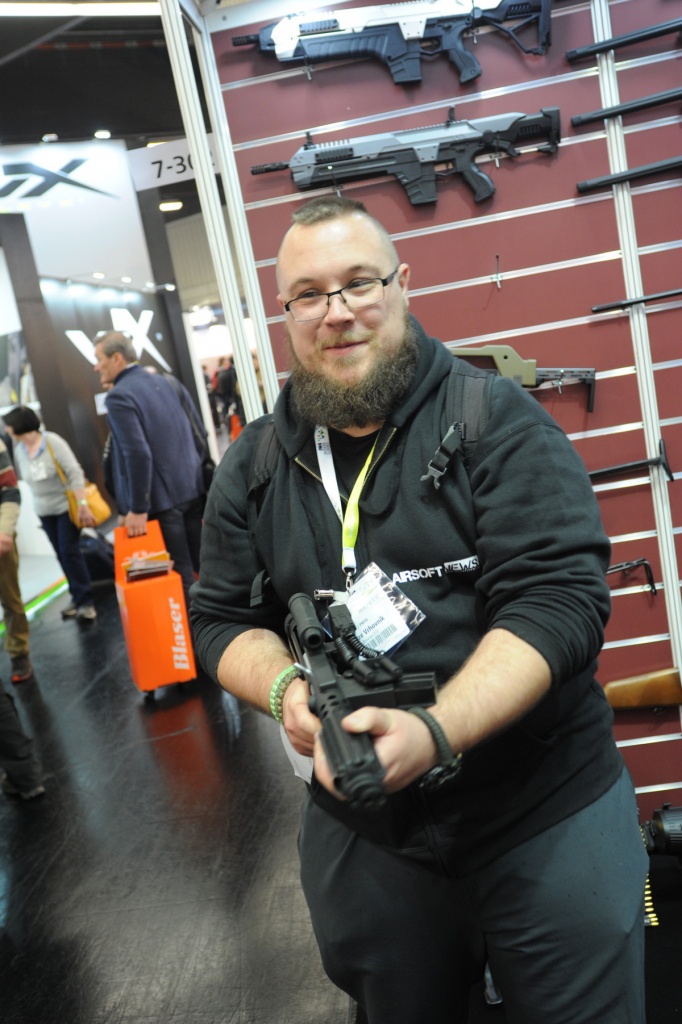 In the company of the Aliens gun.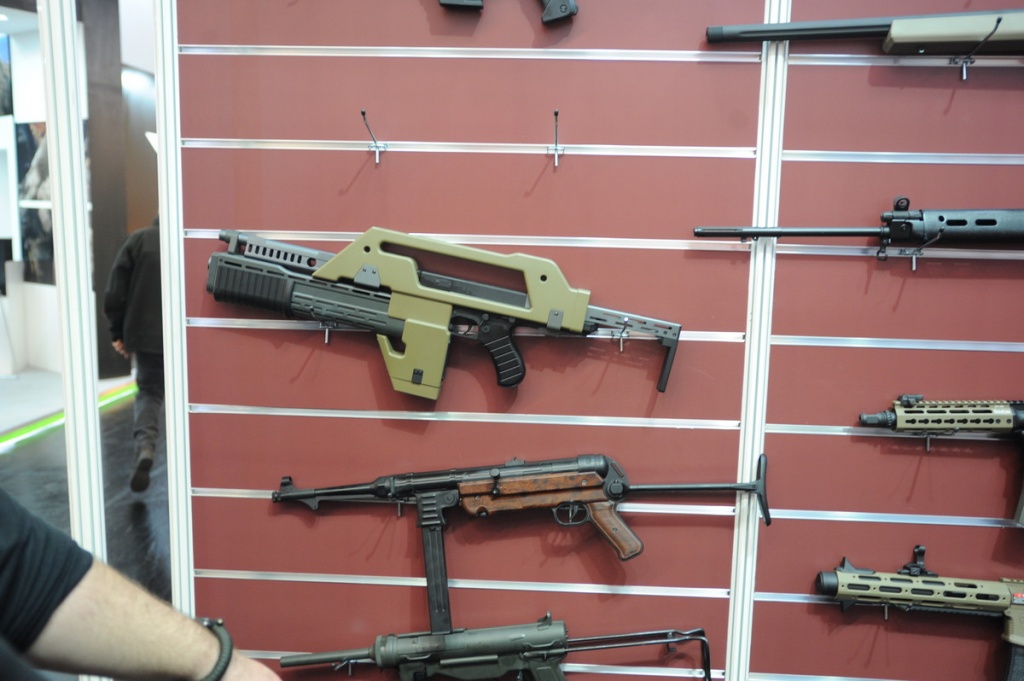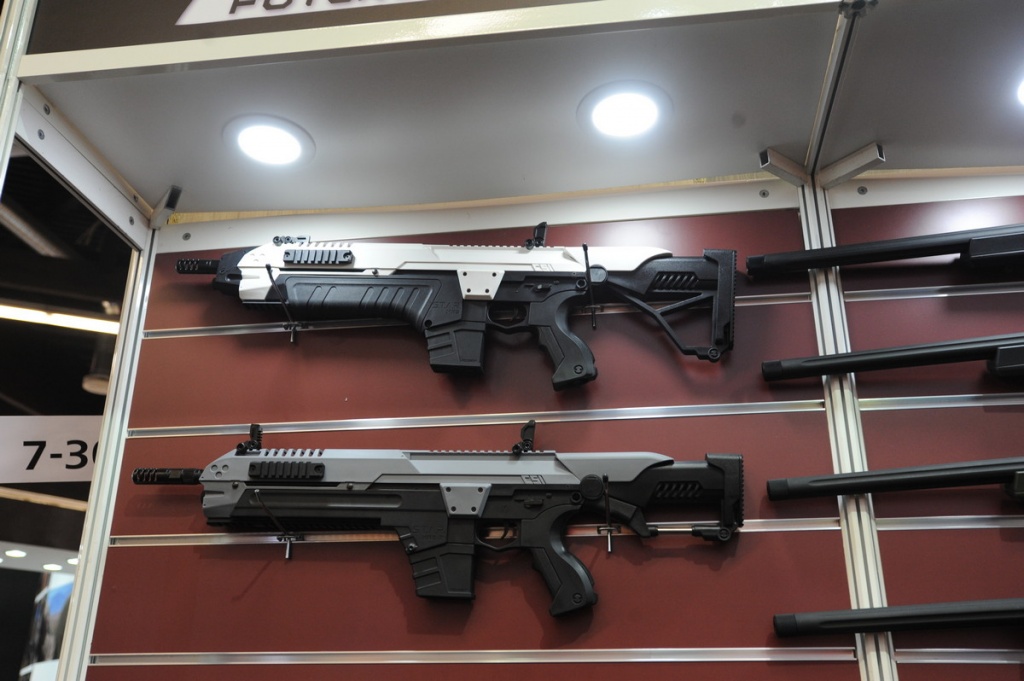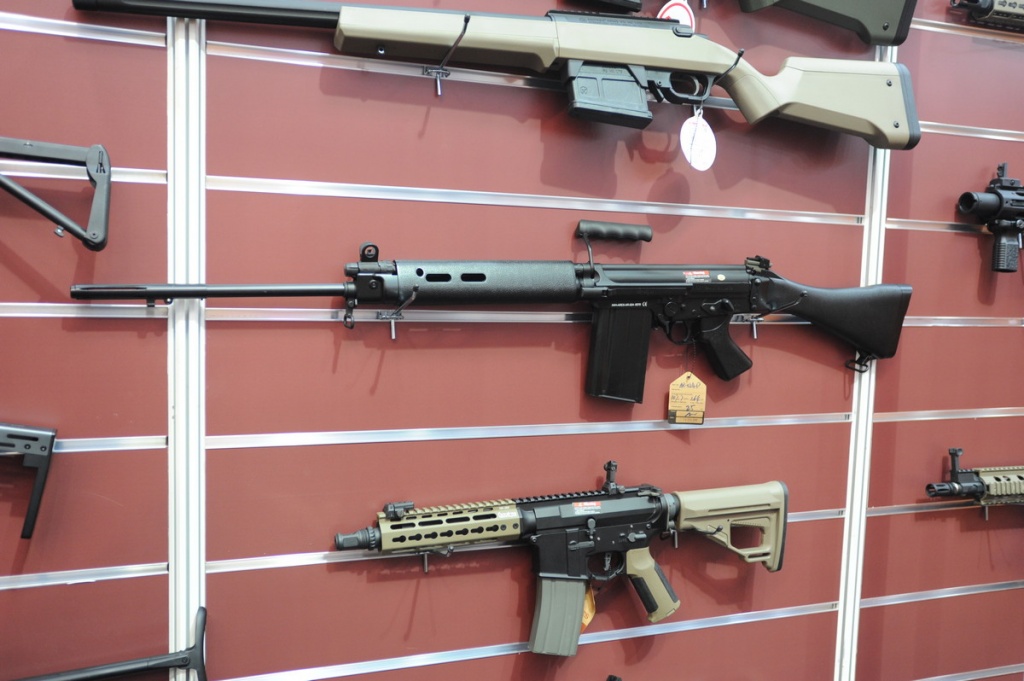 Some armor from Game of Thrones was also displayed.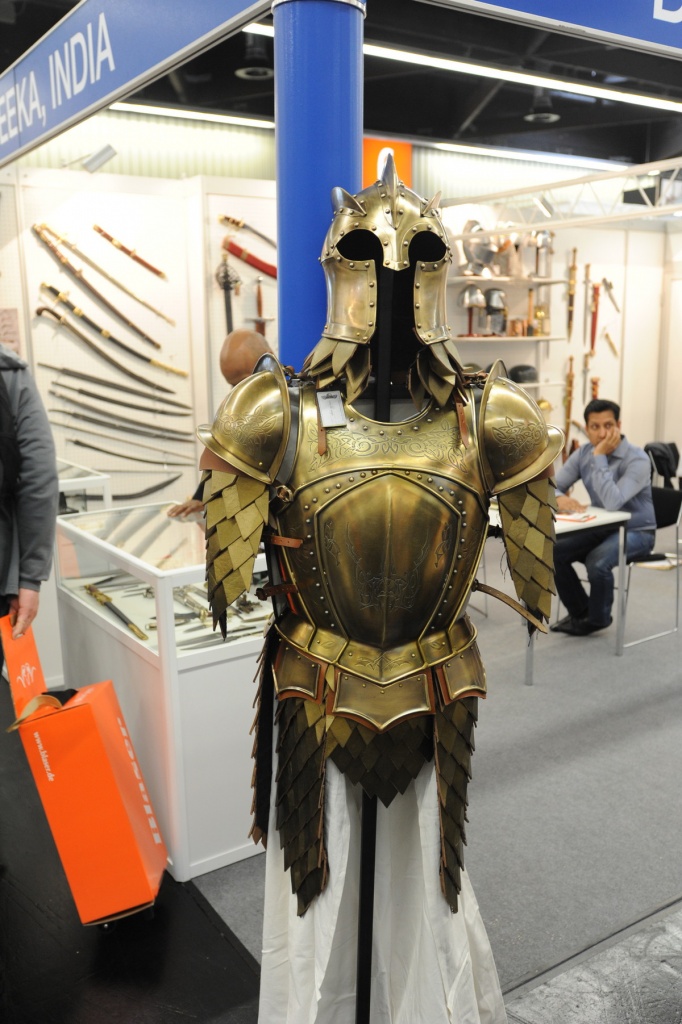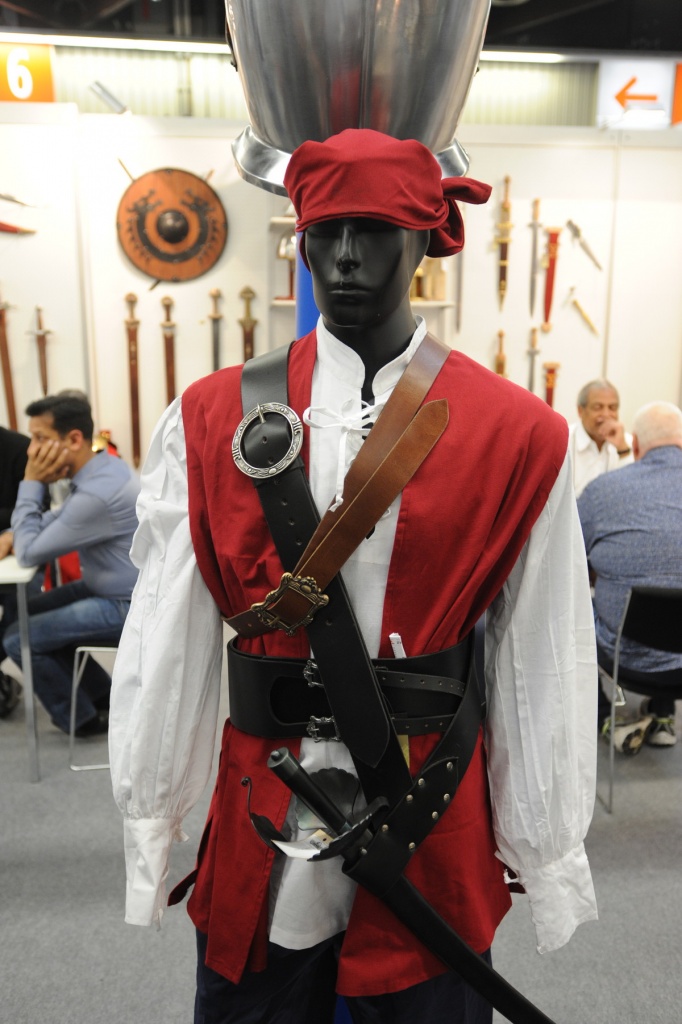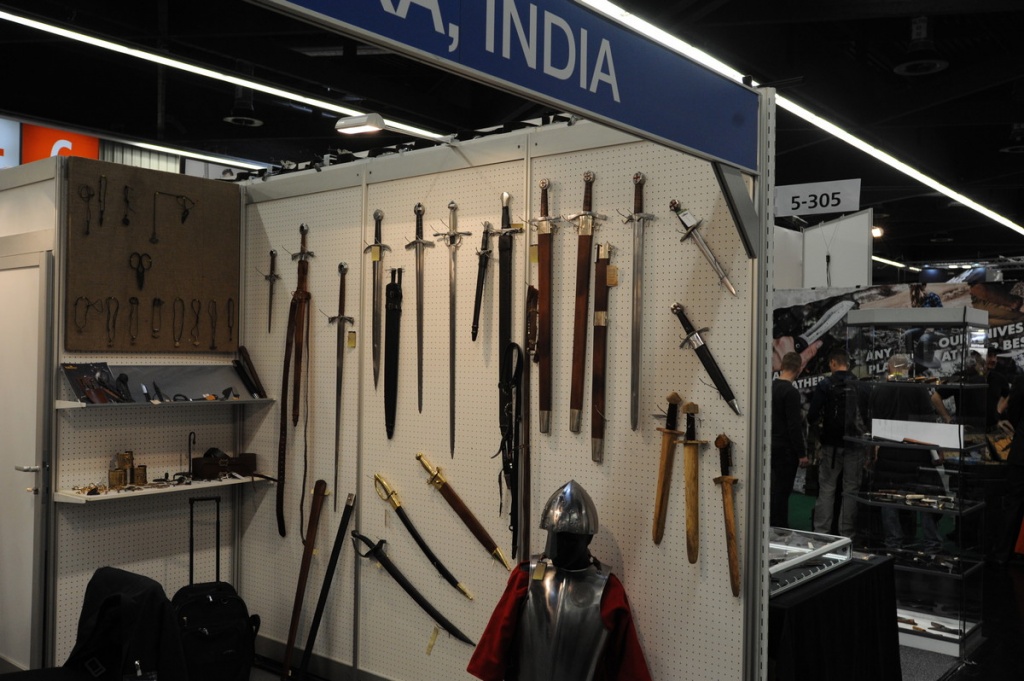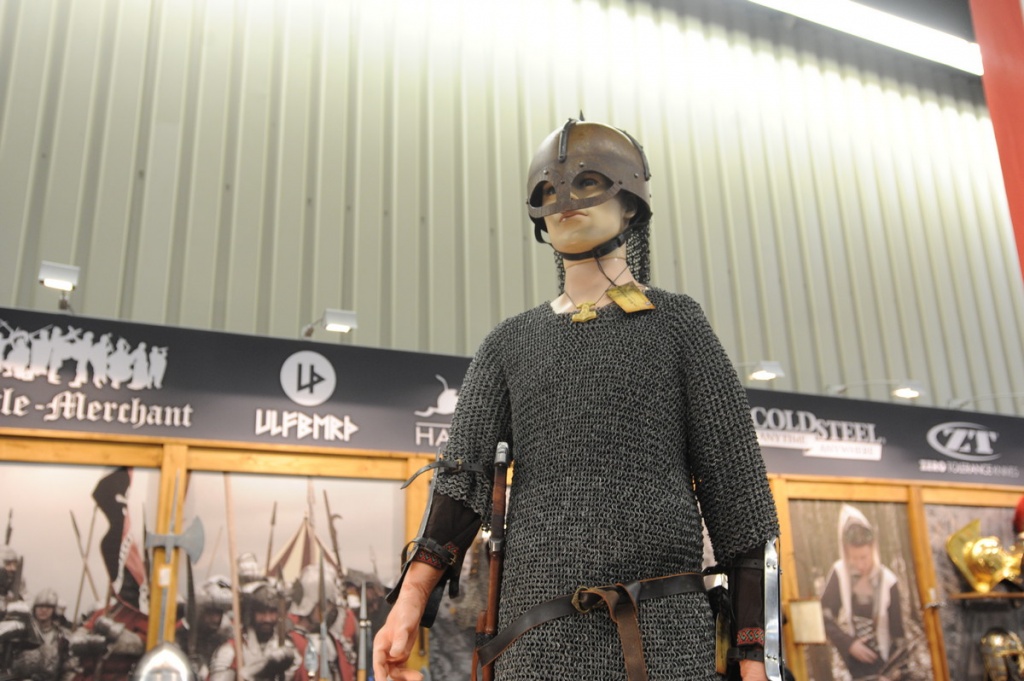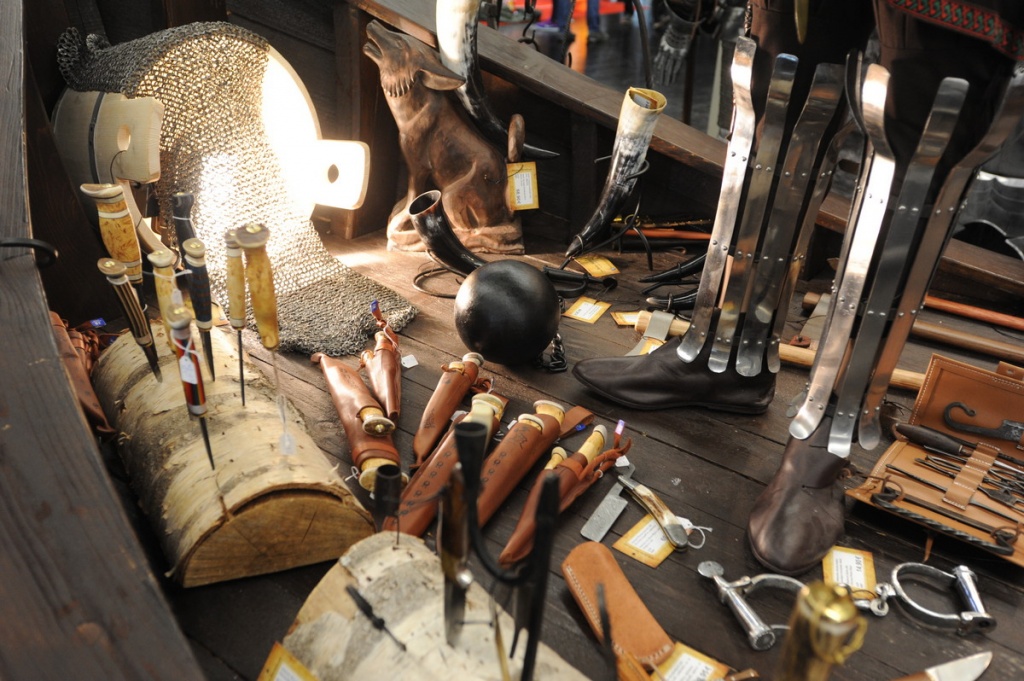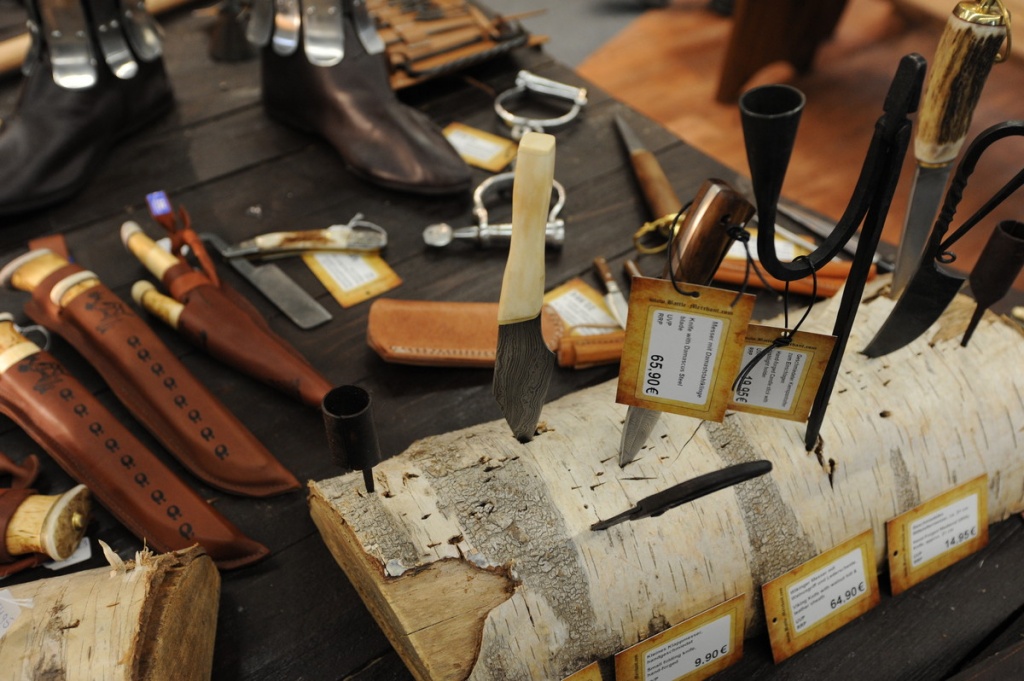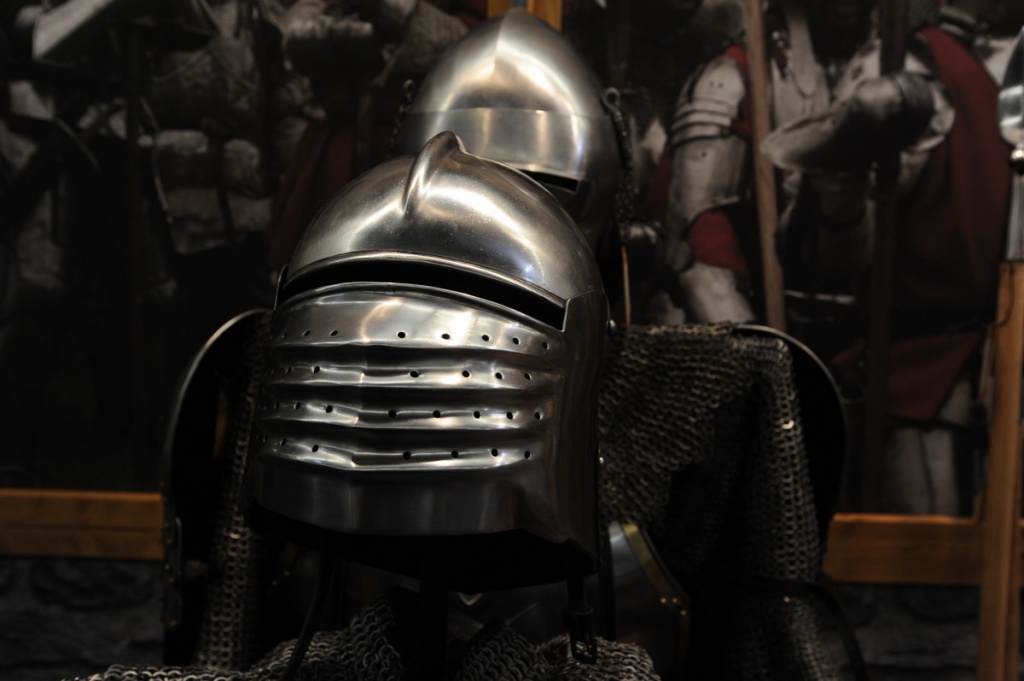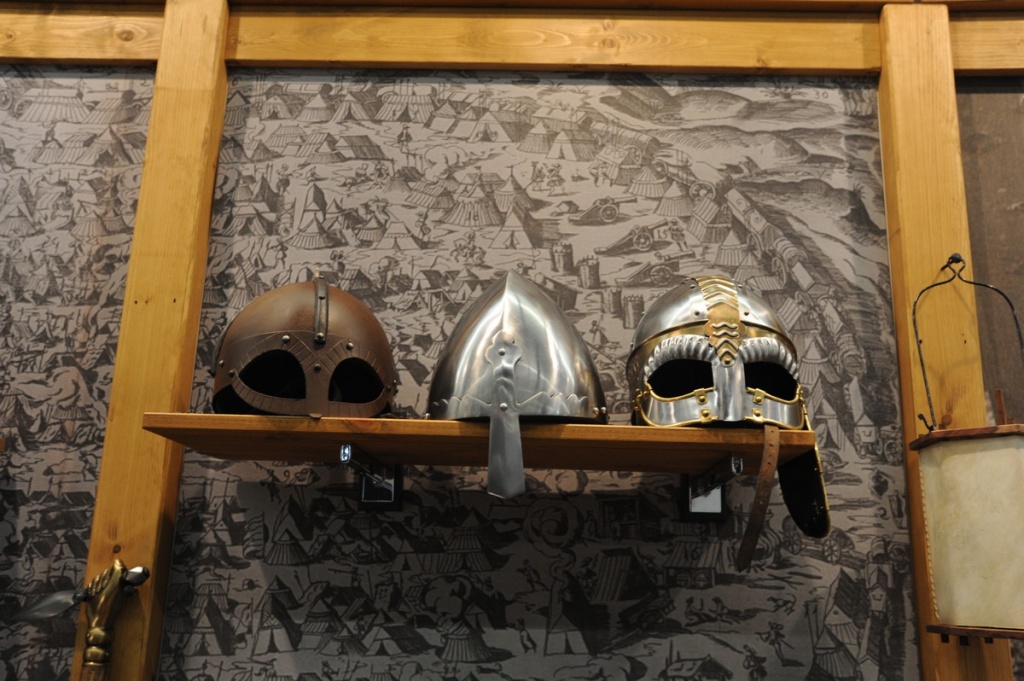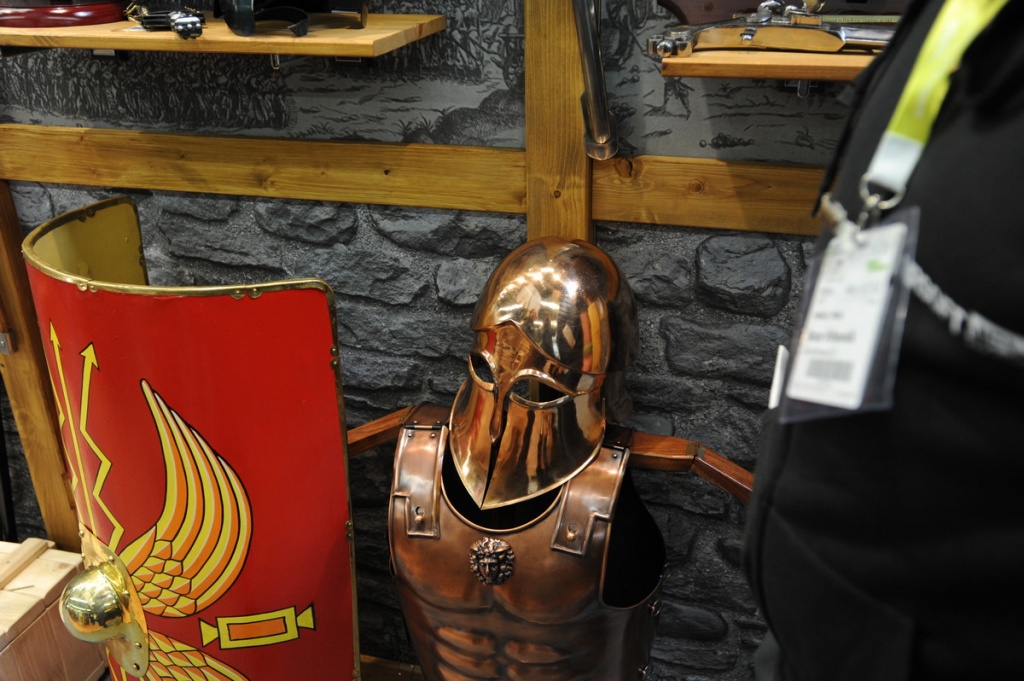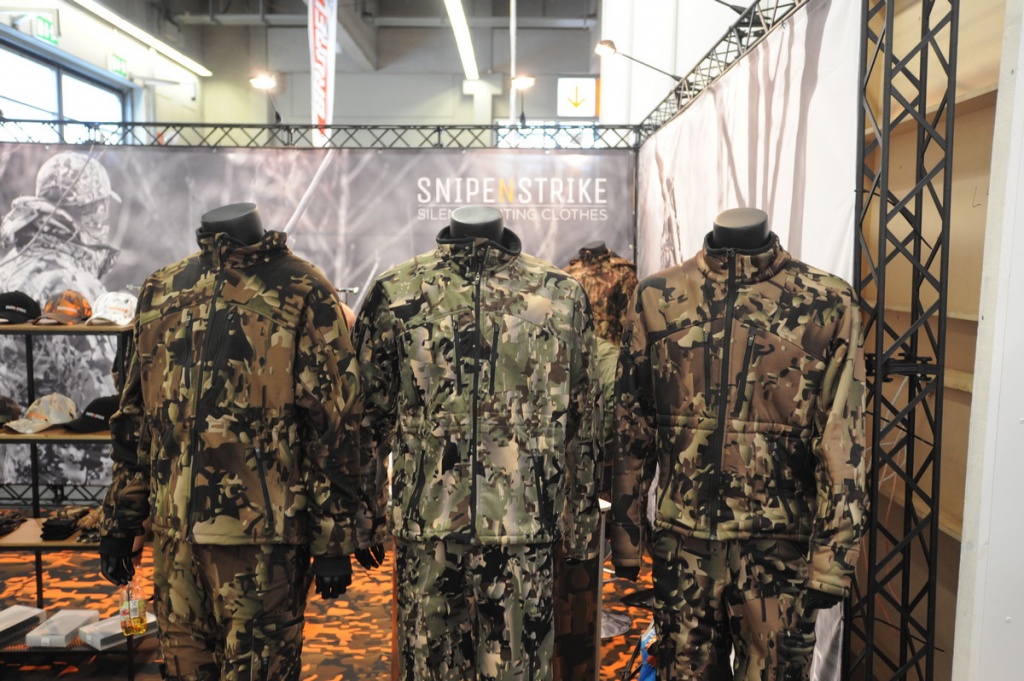 4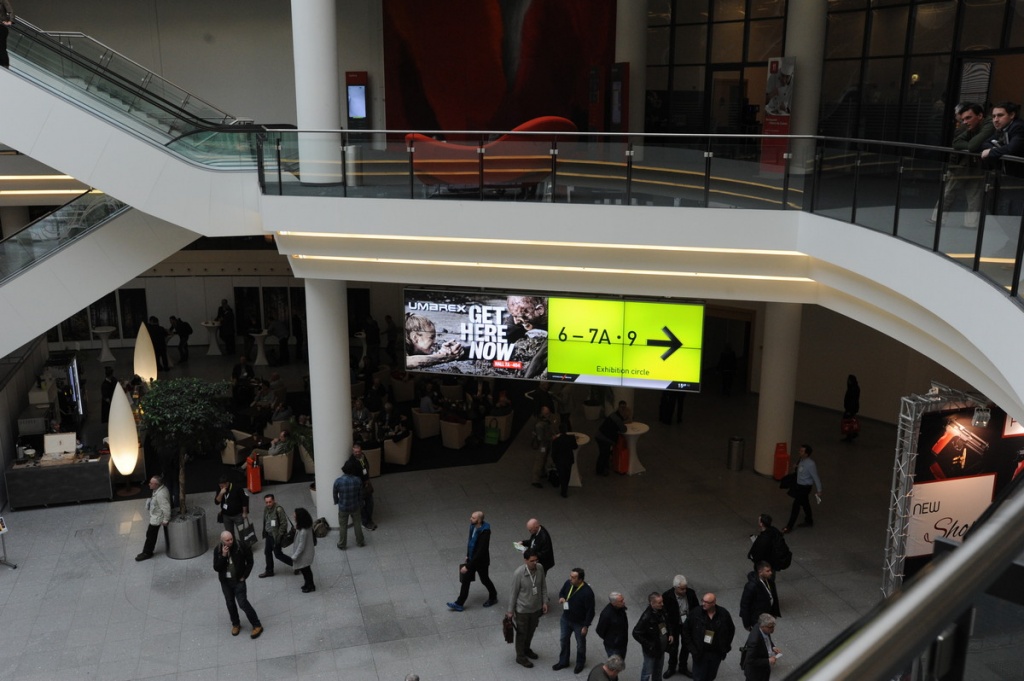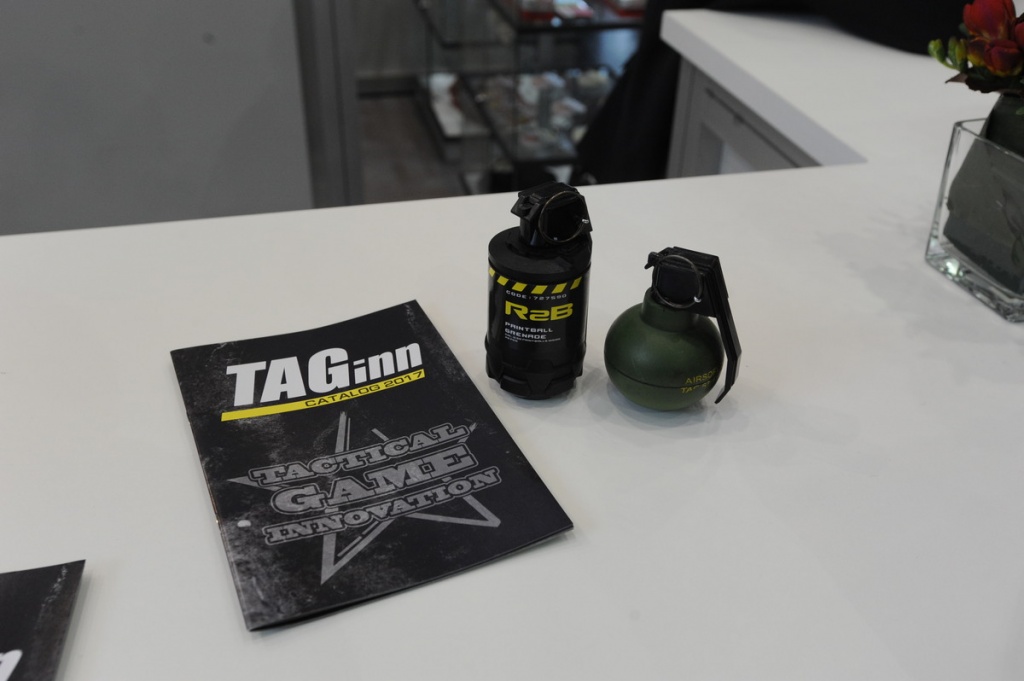 4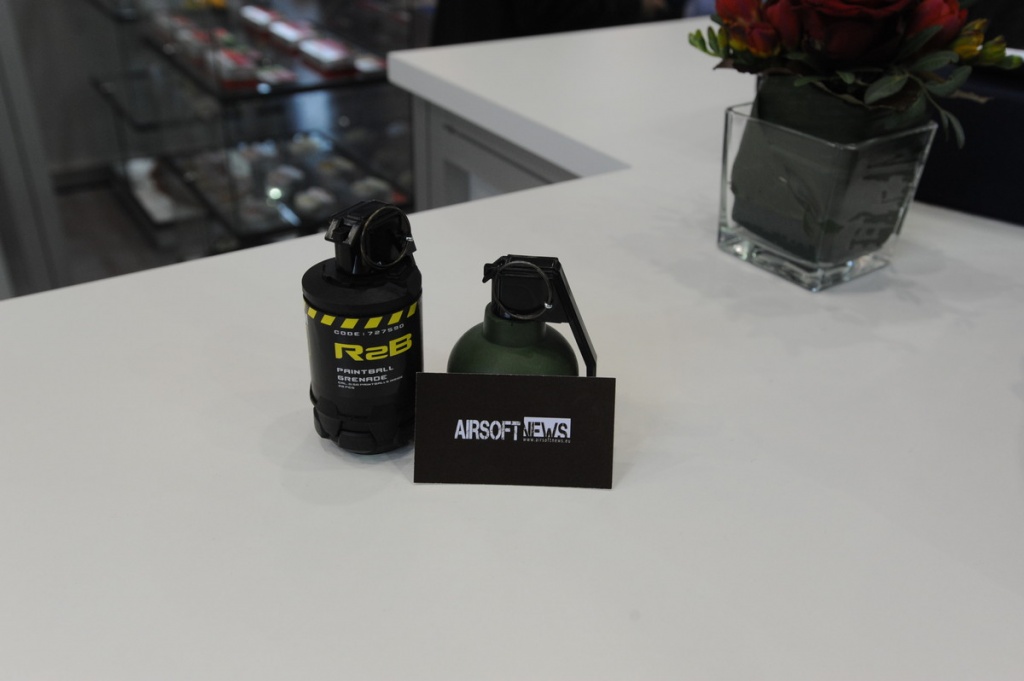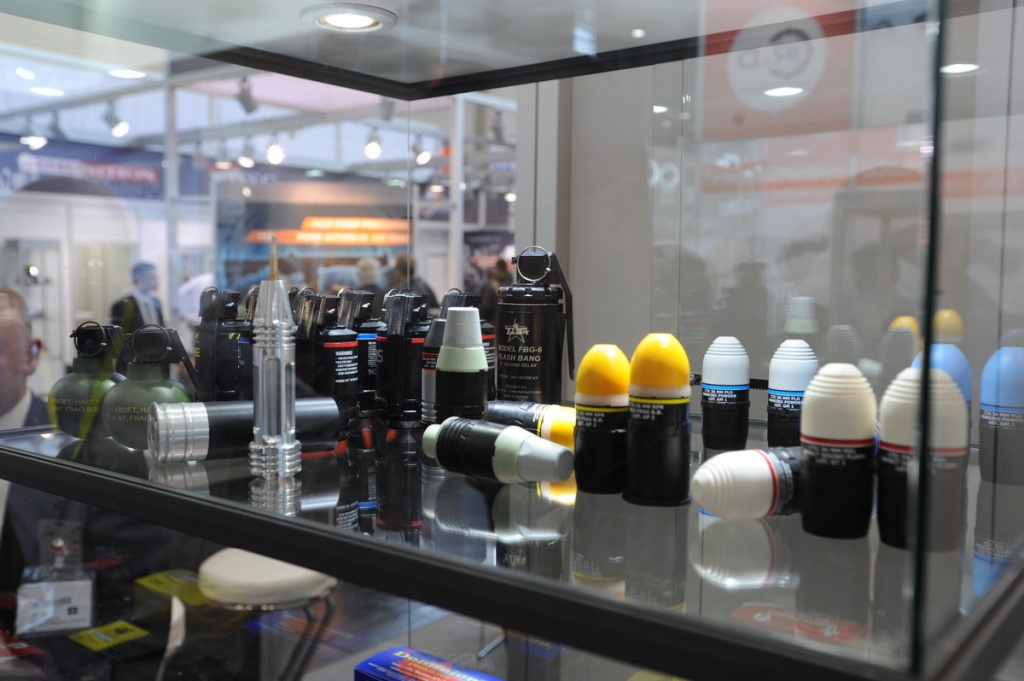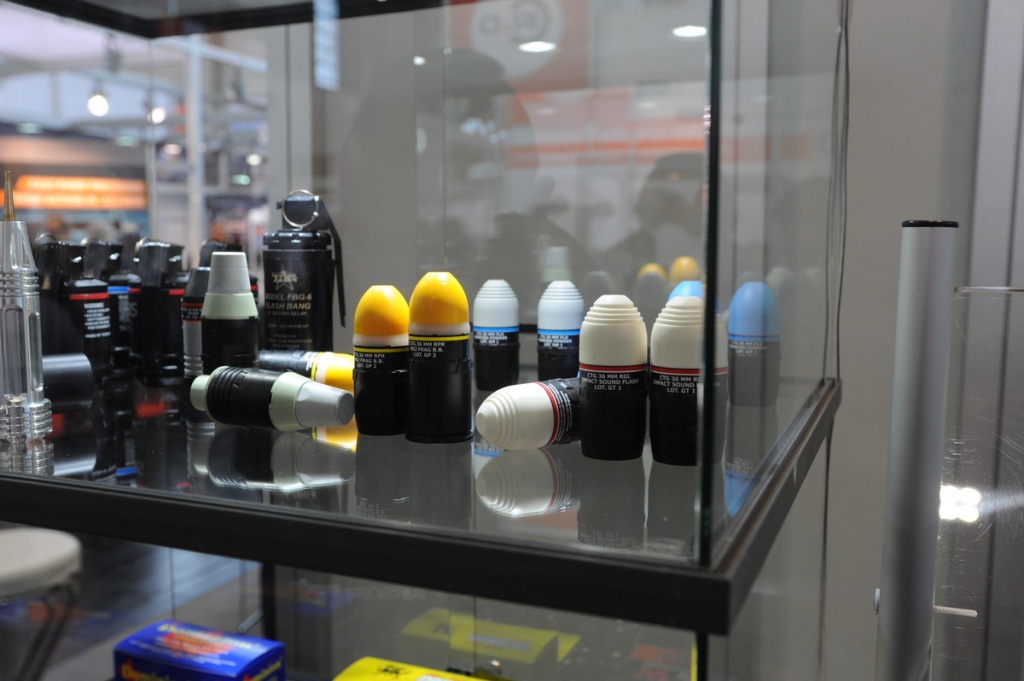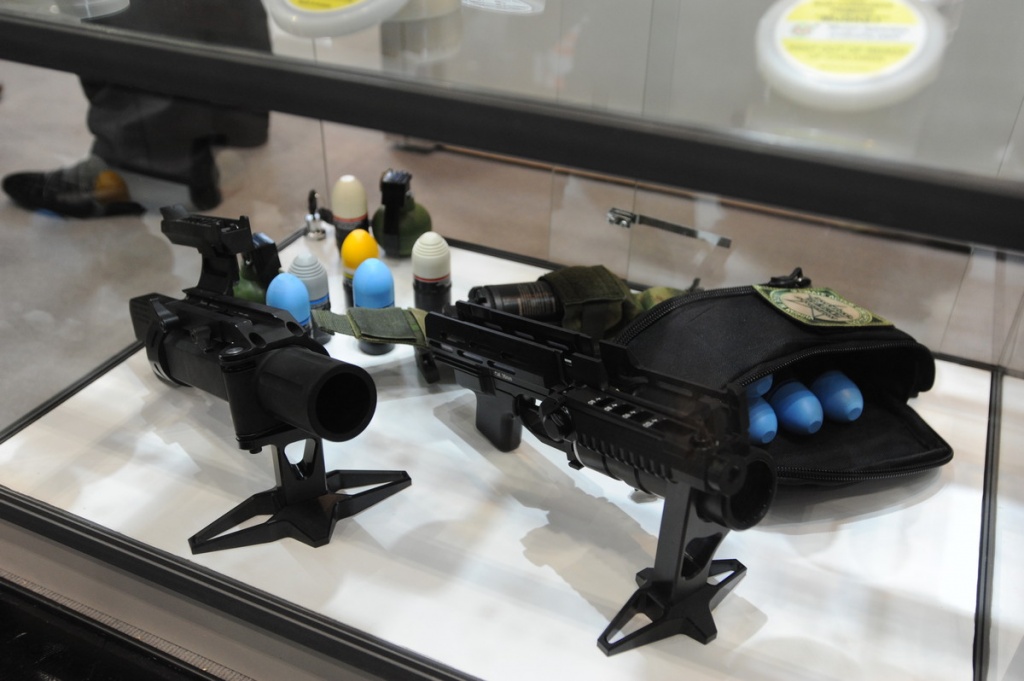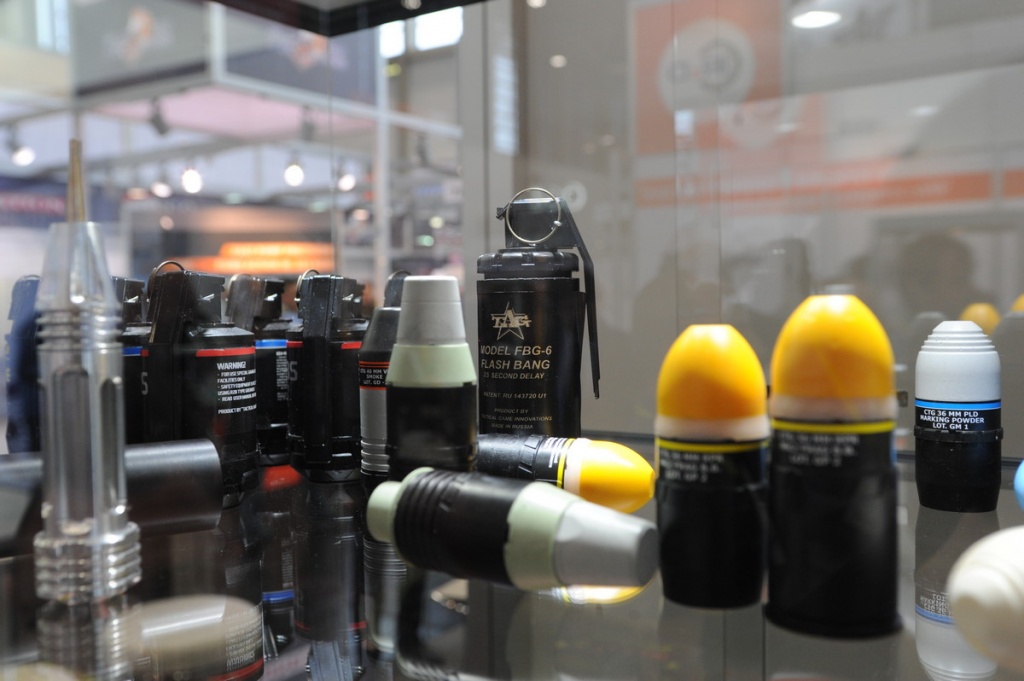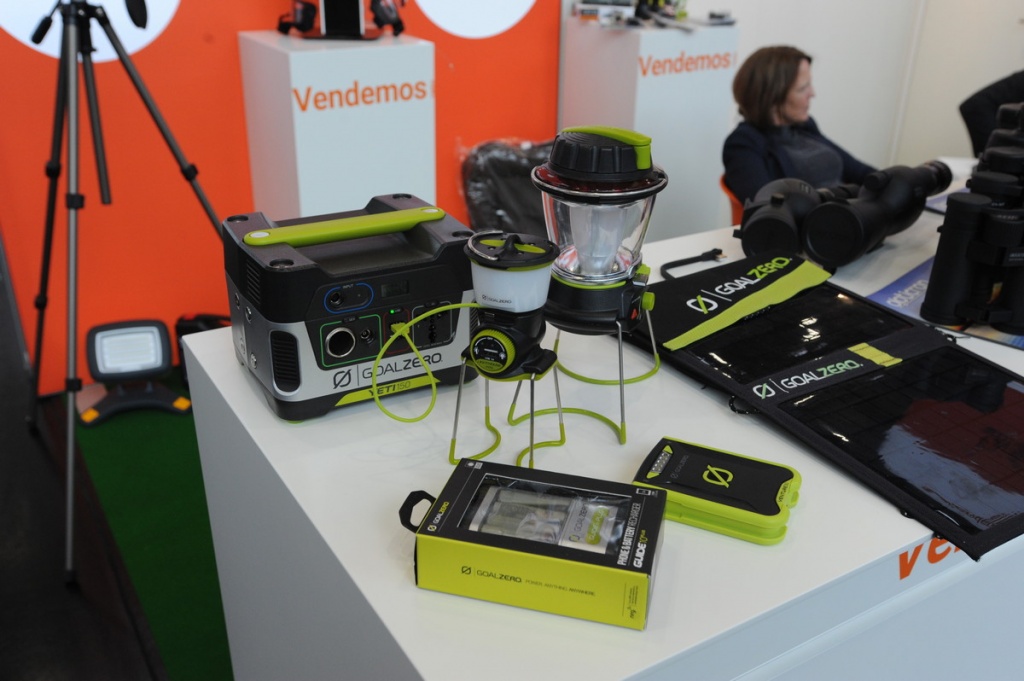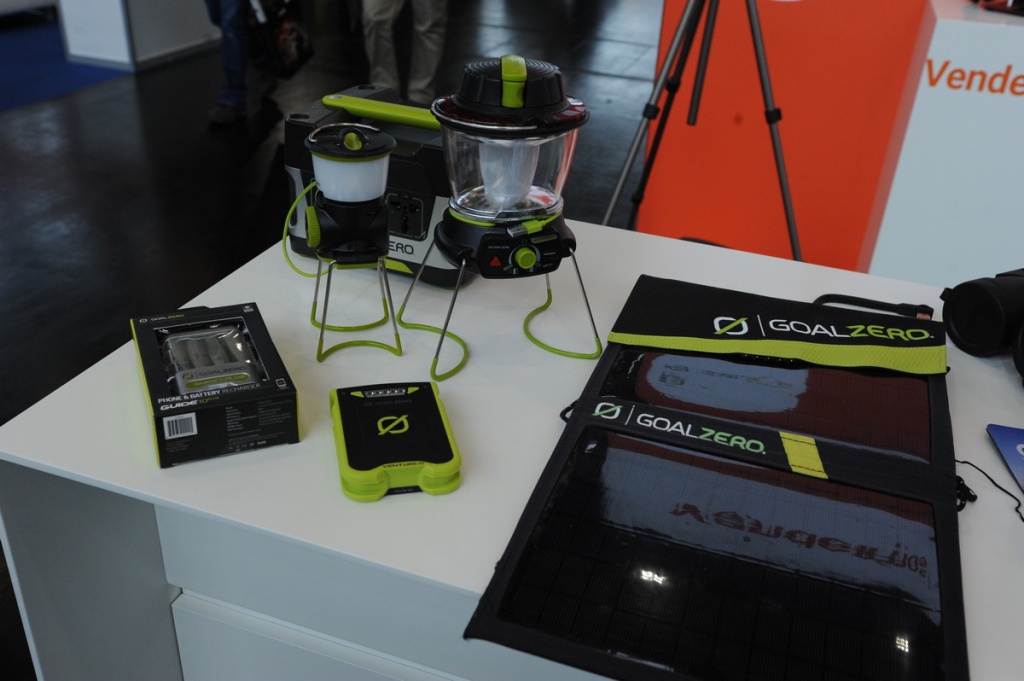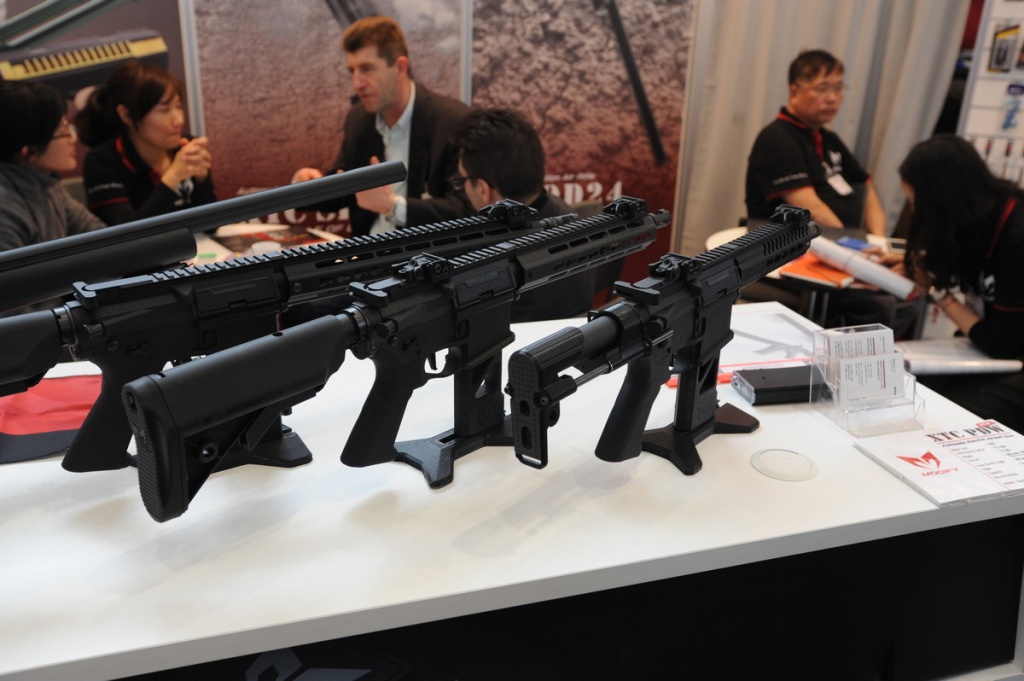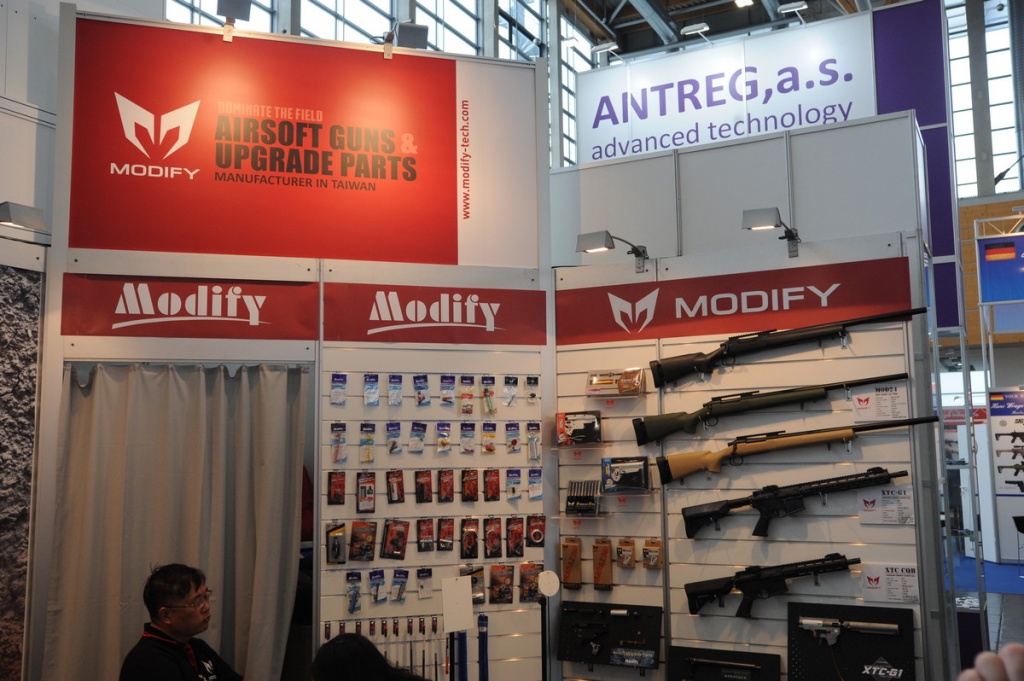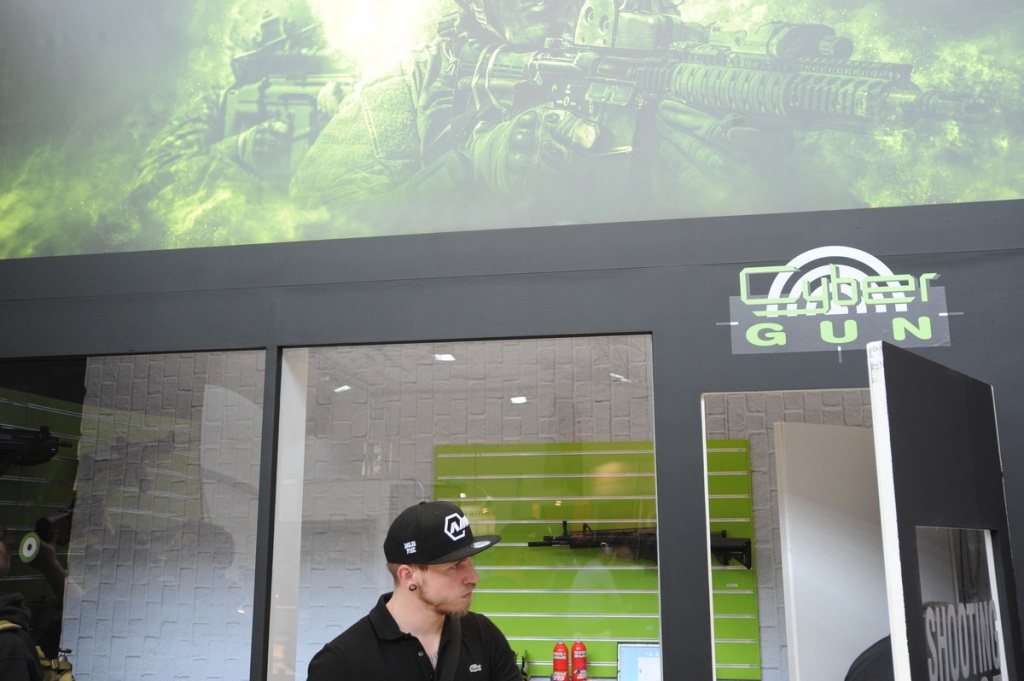 Three new models from Cybergun. The F2000, GBB P90 and…..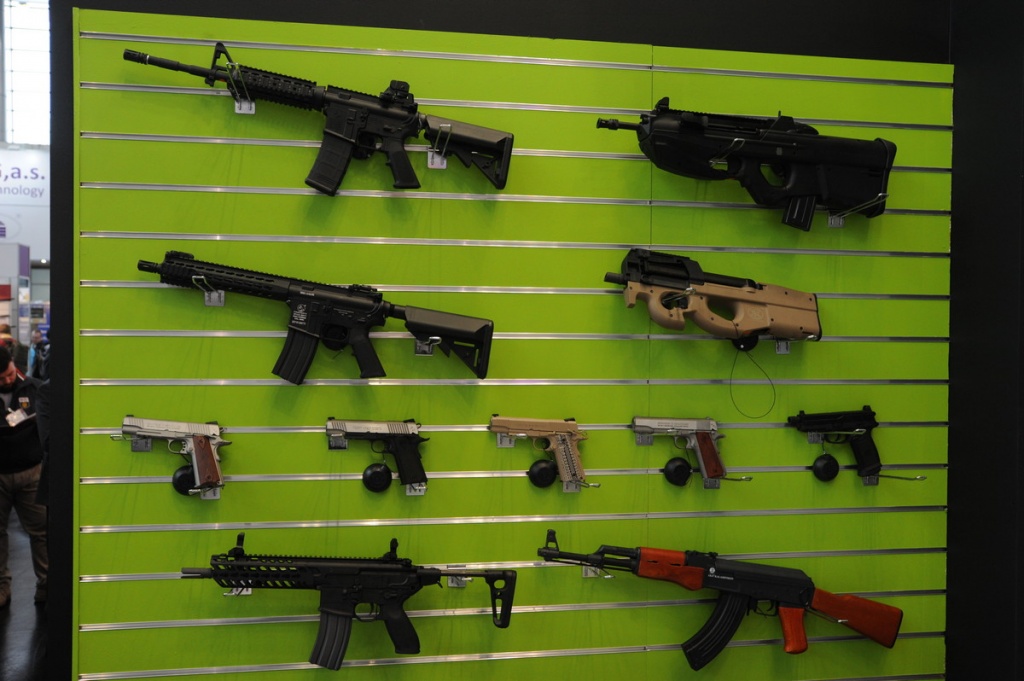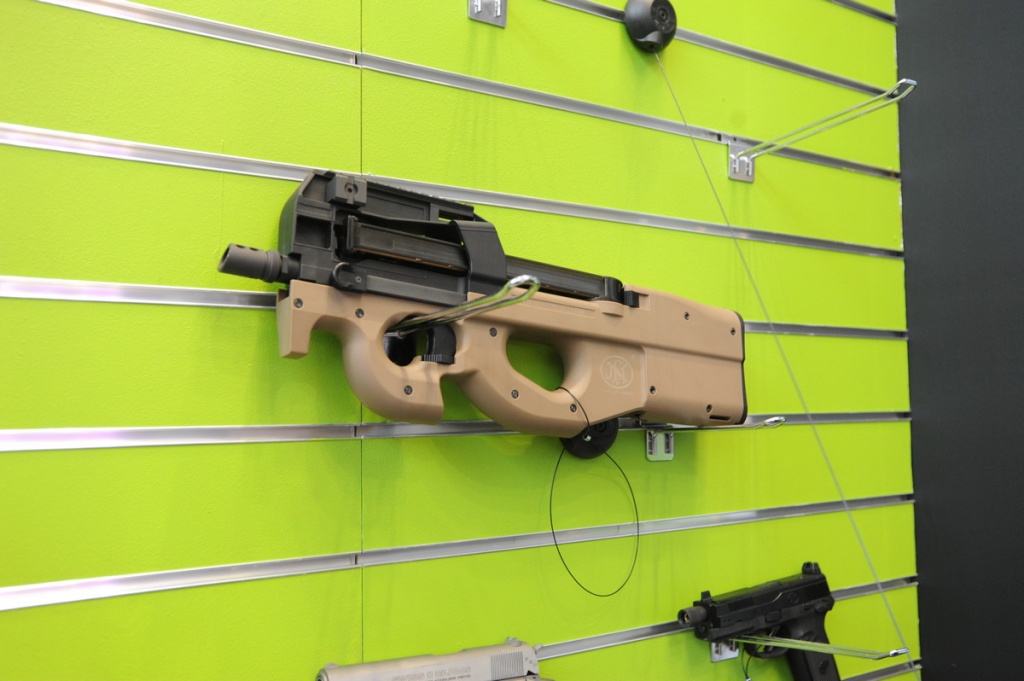 Airsoft version of SIG MCX.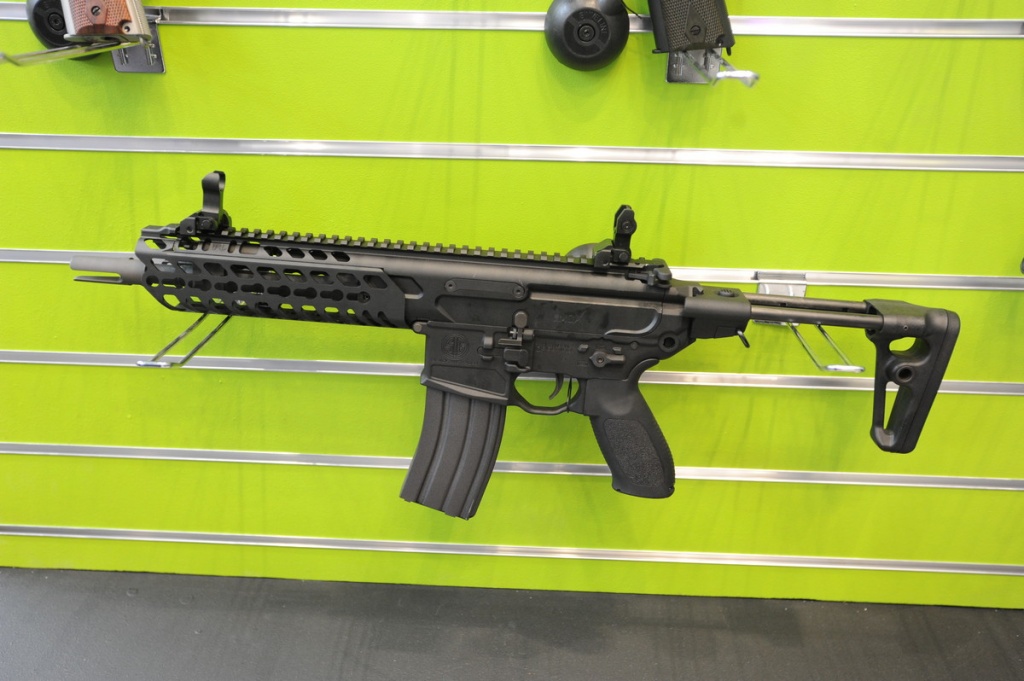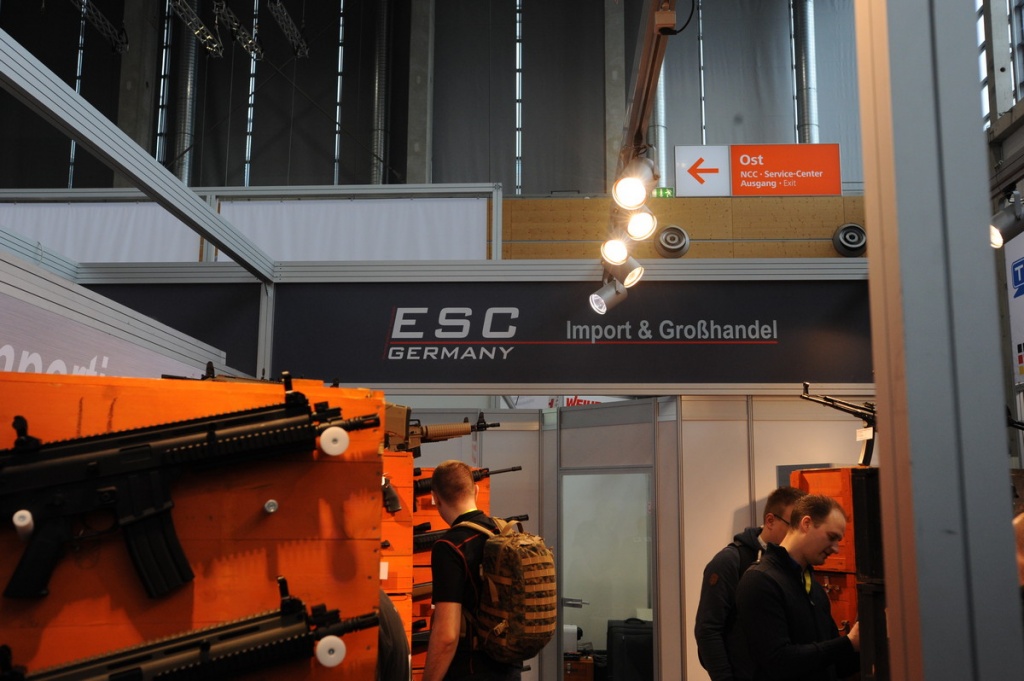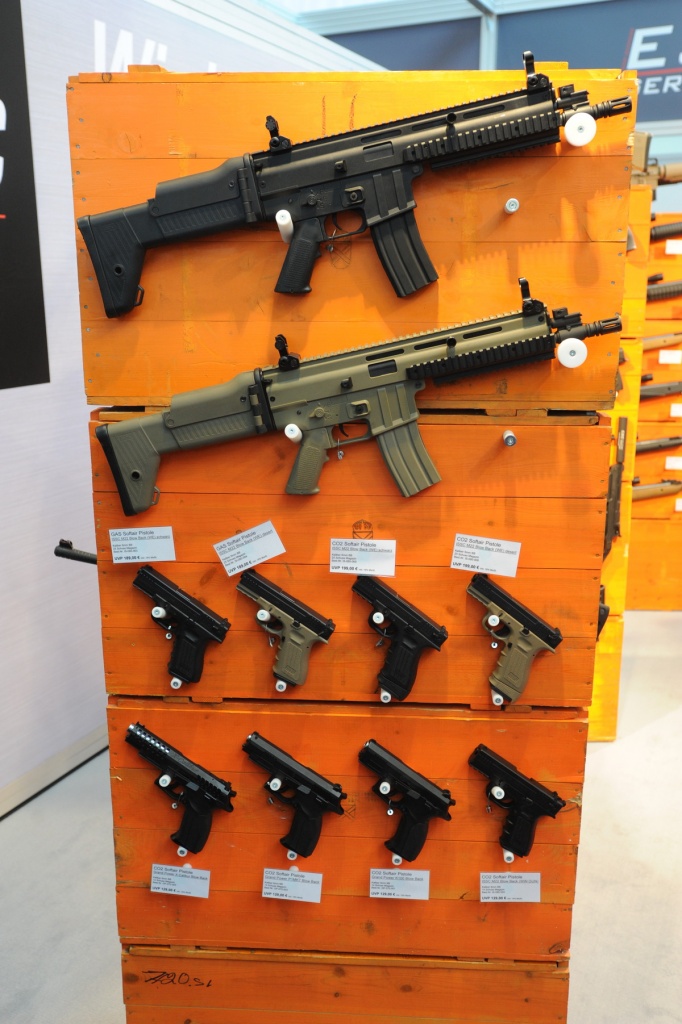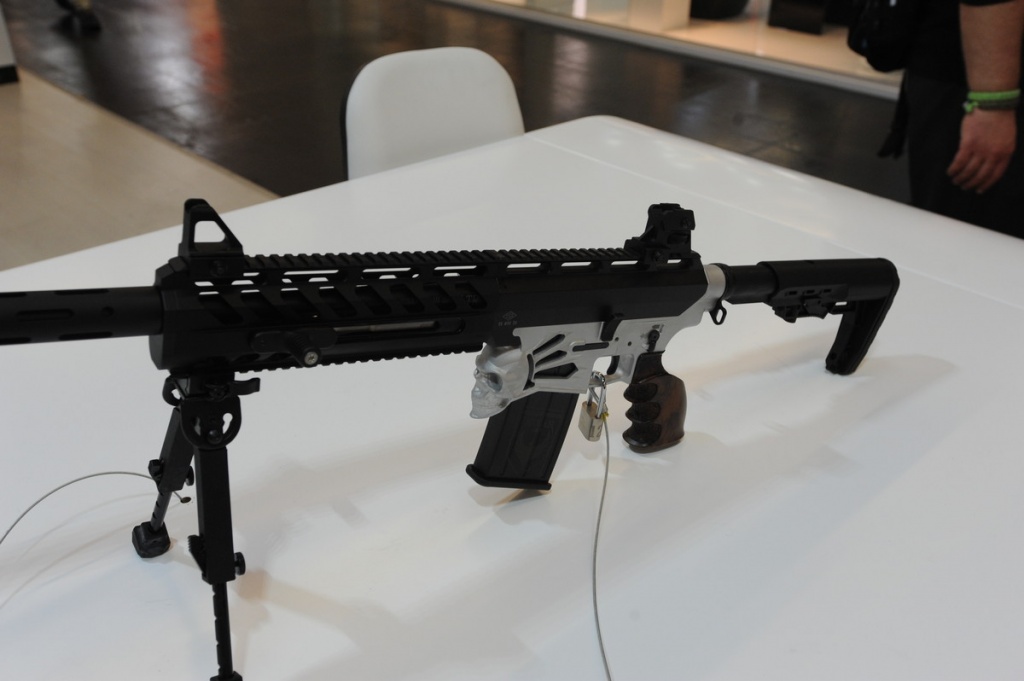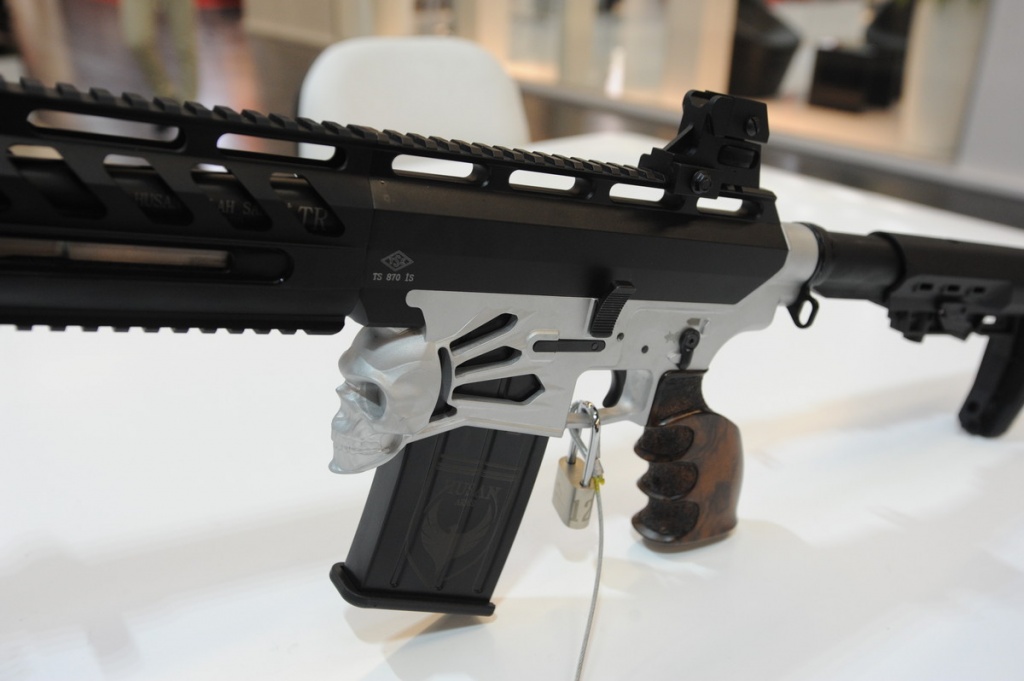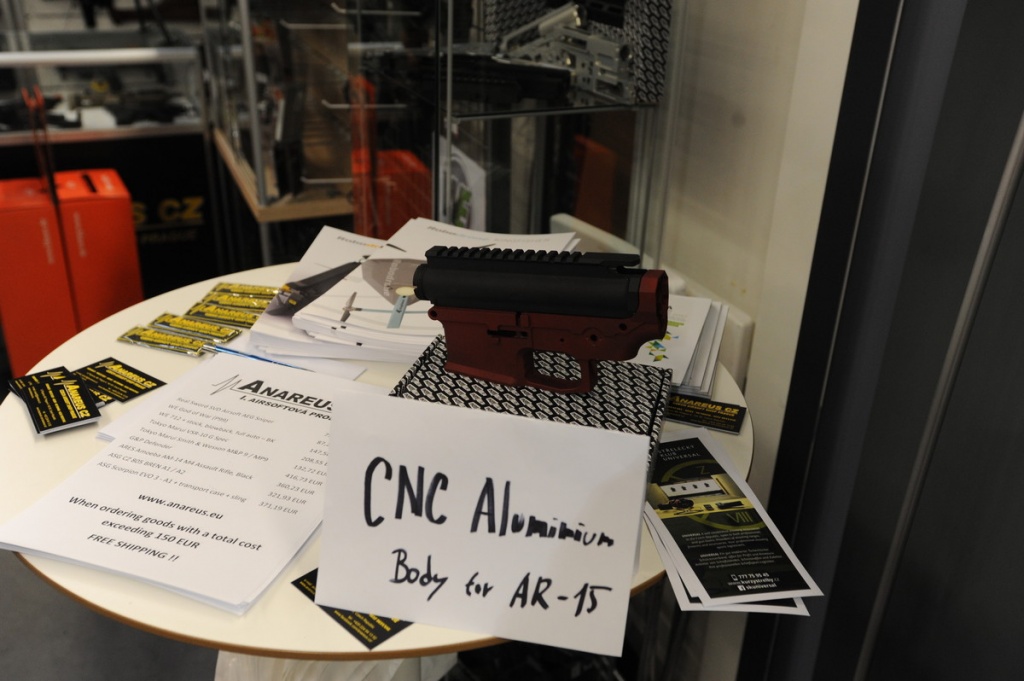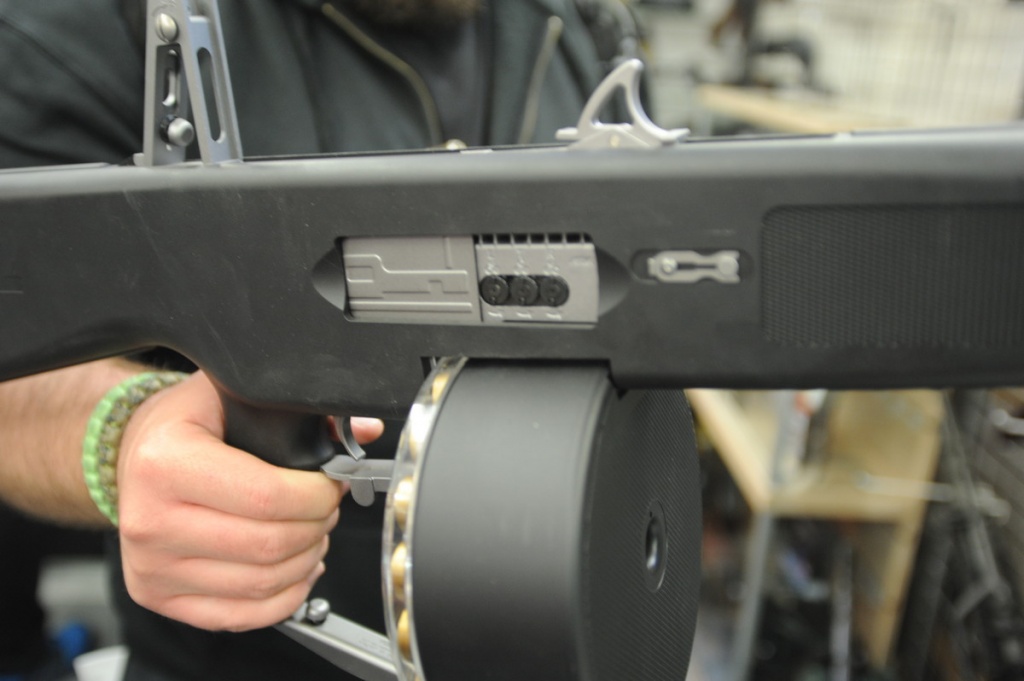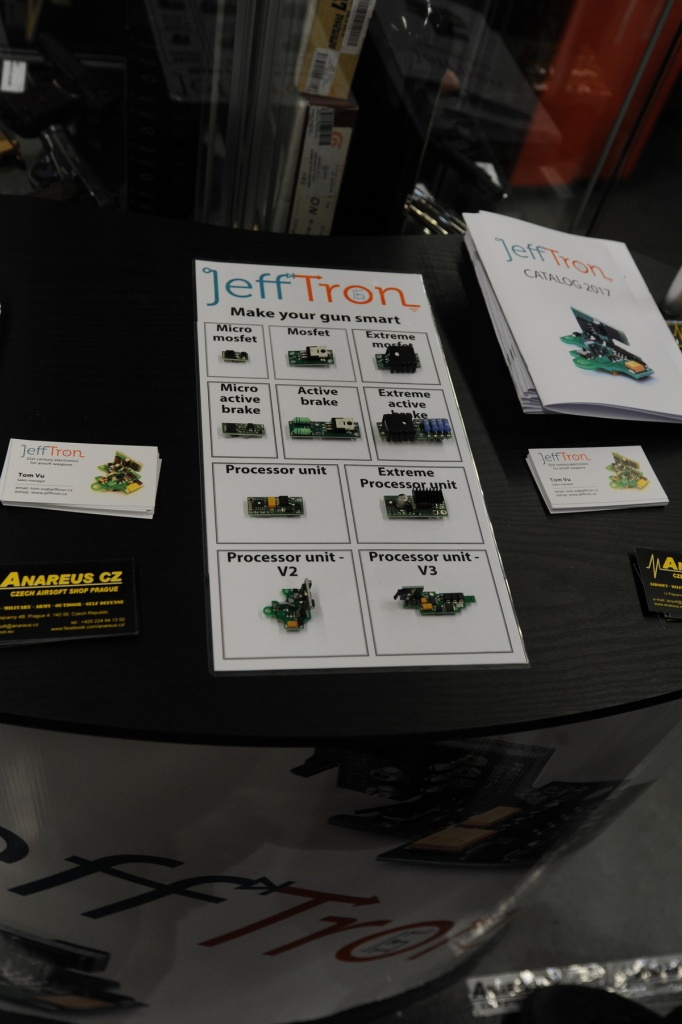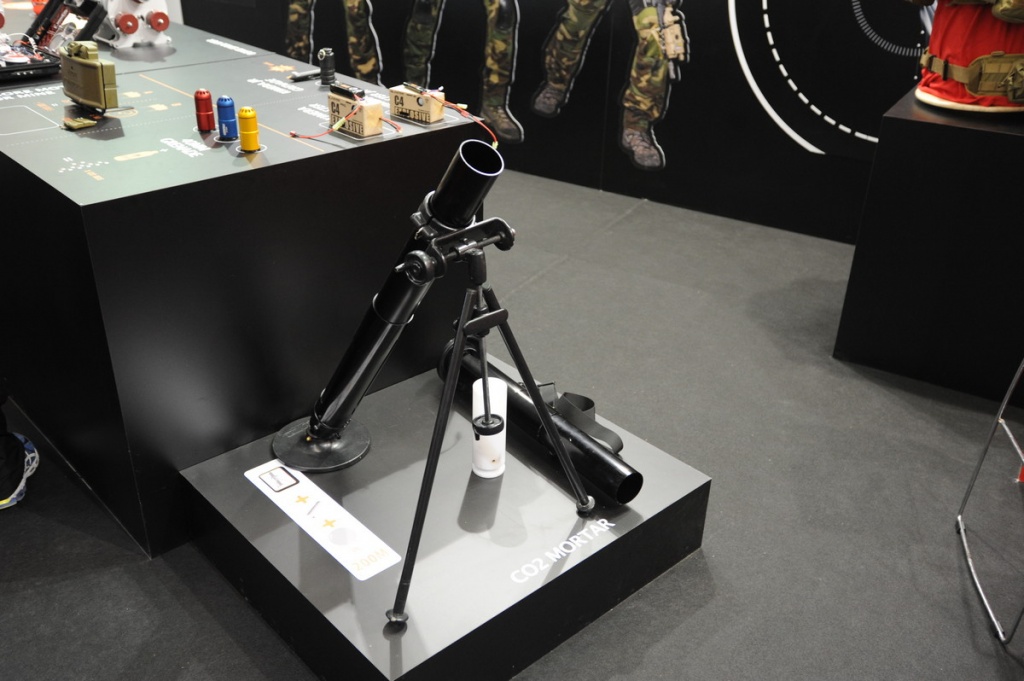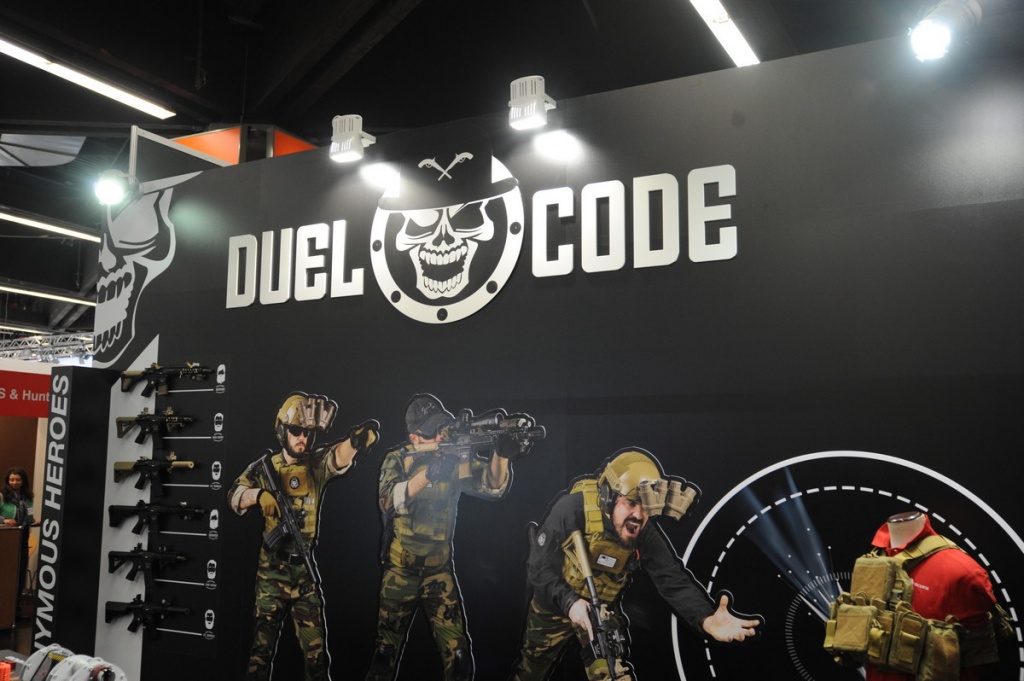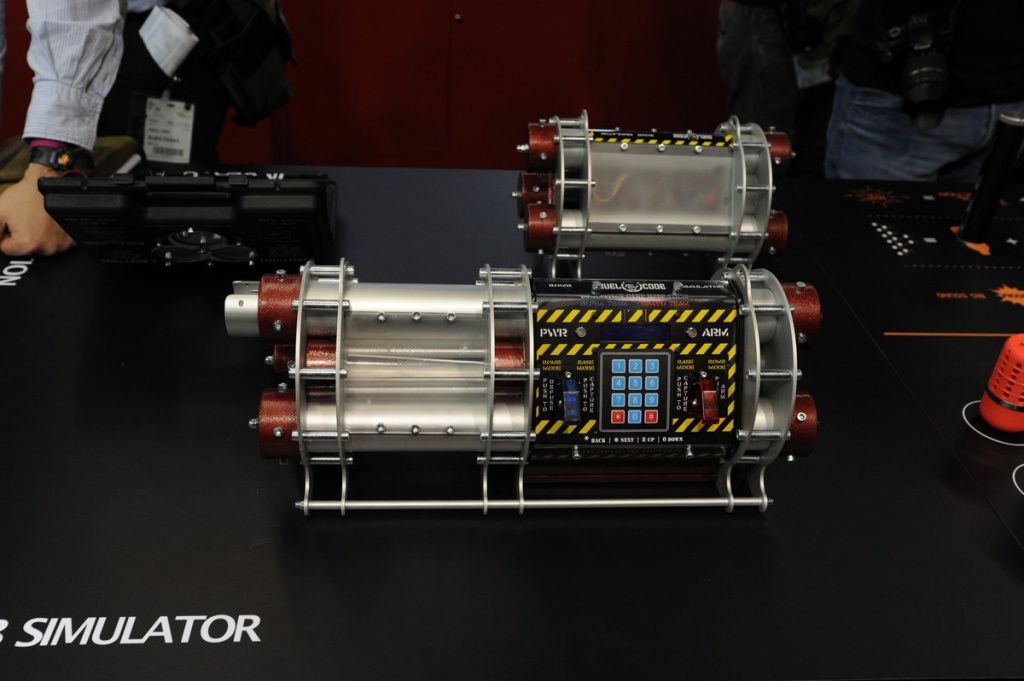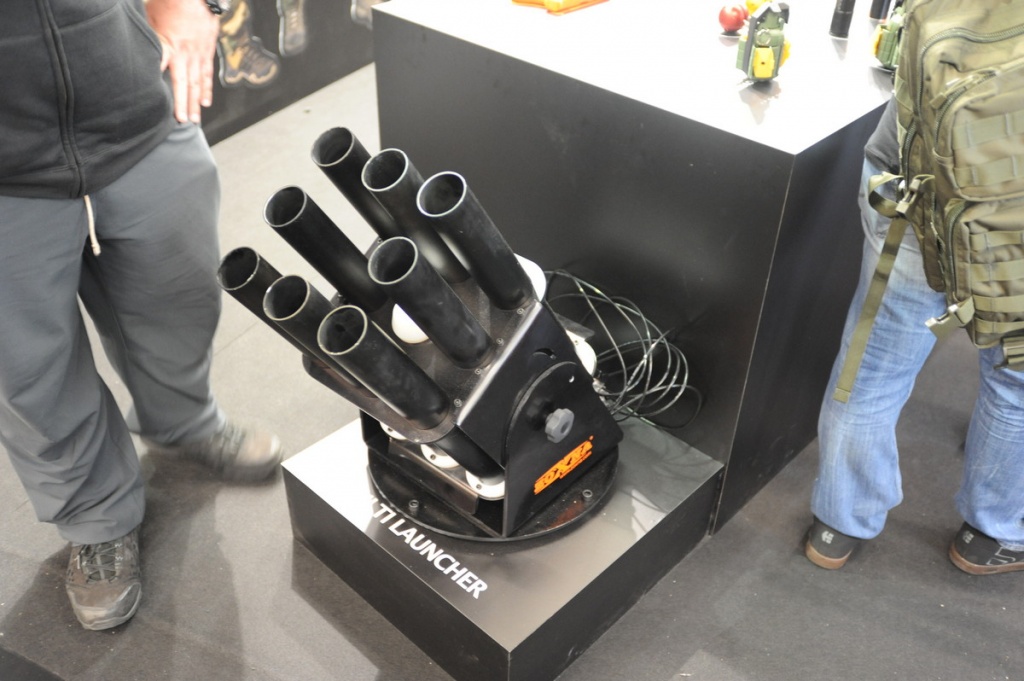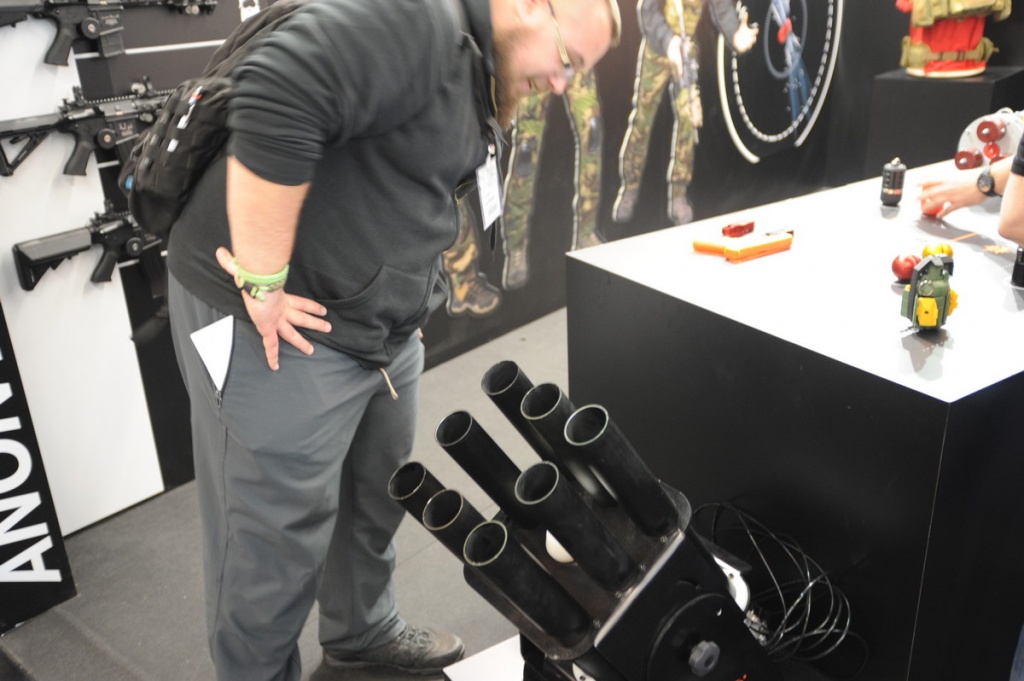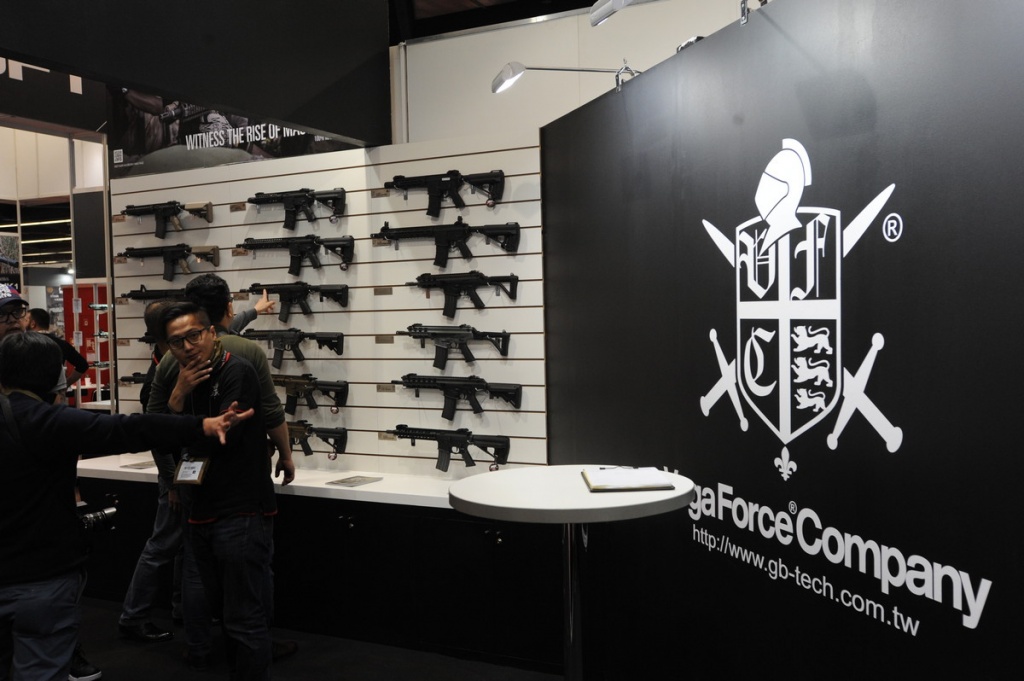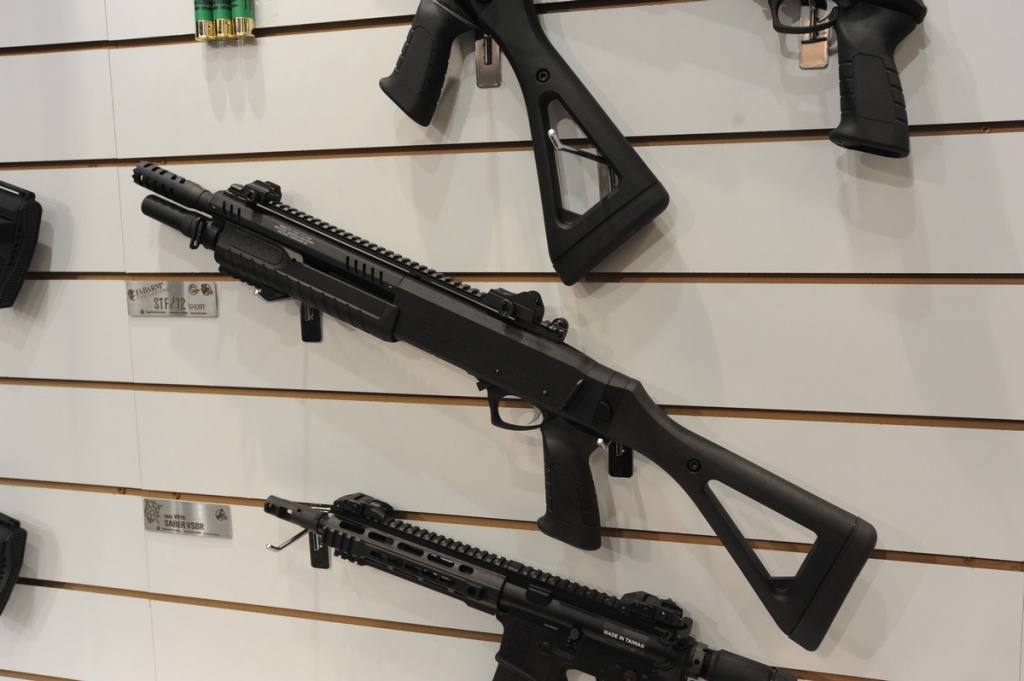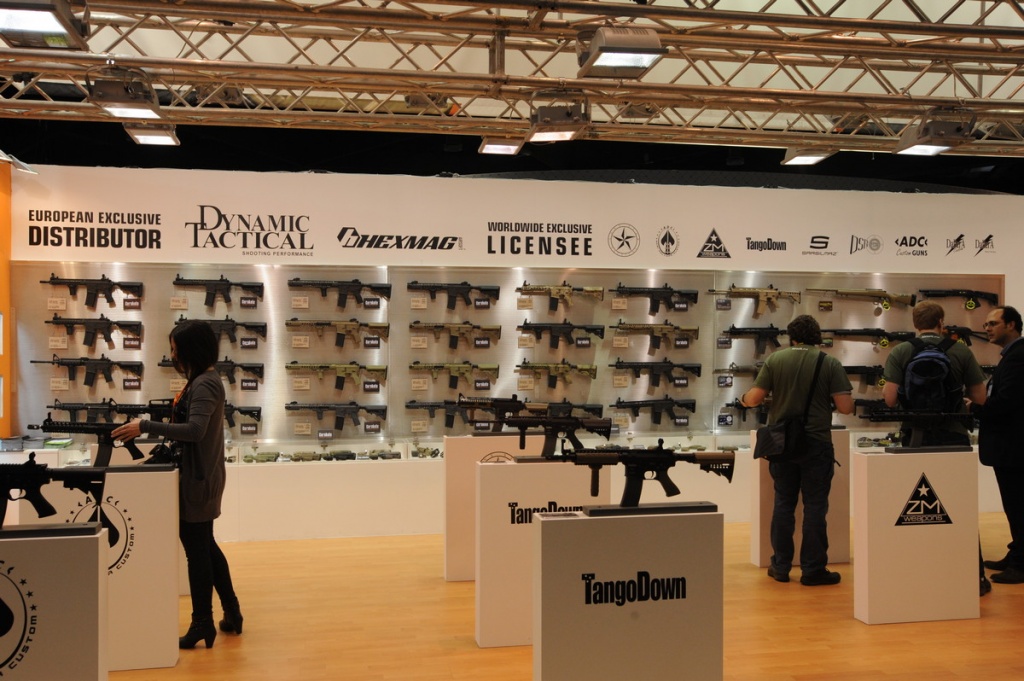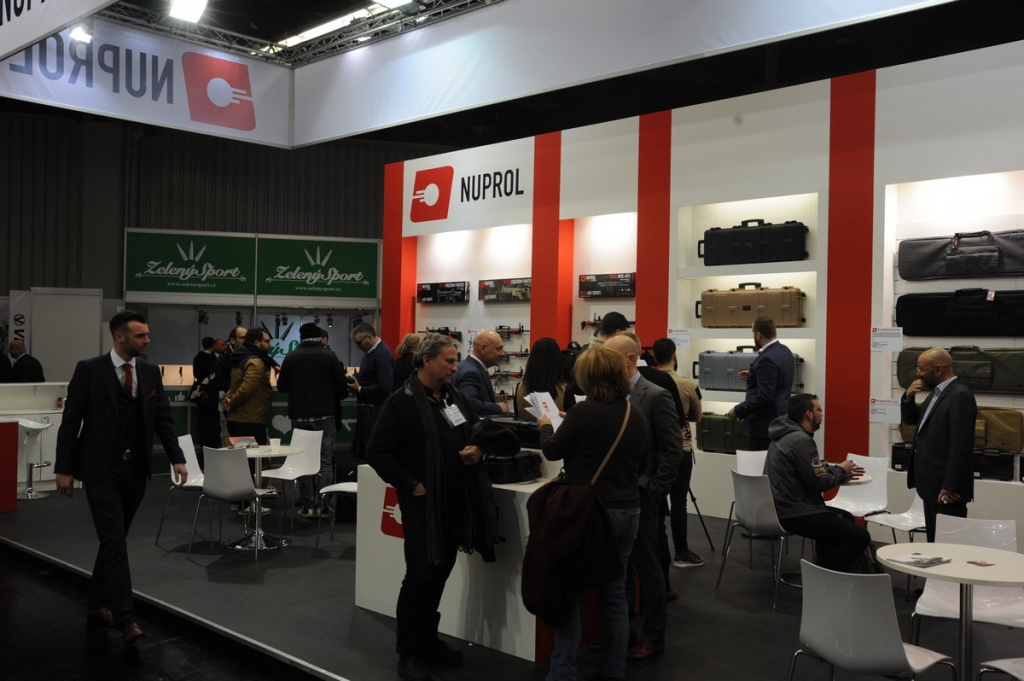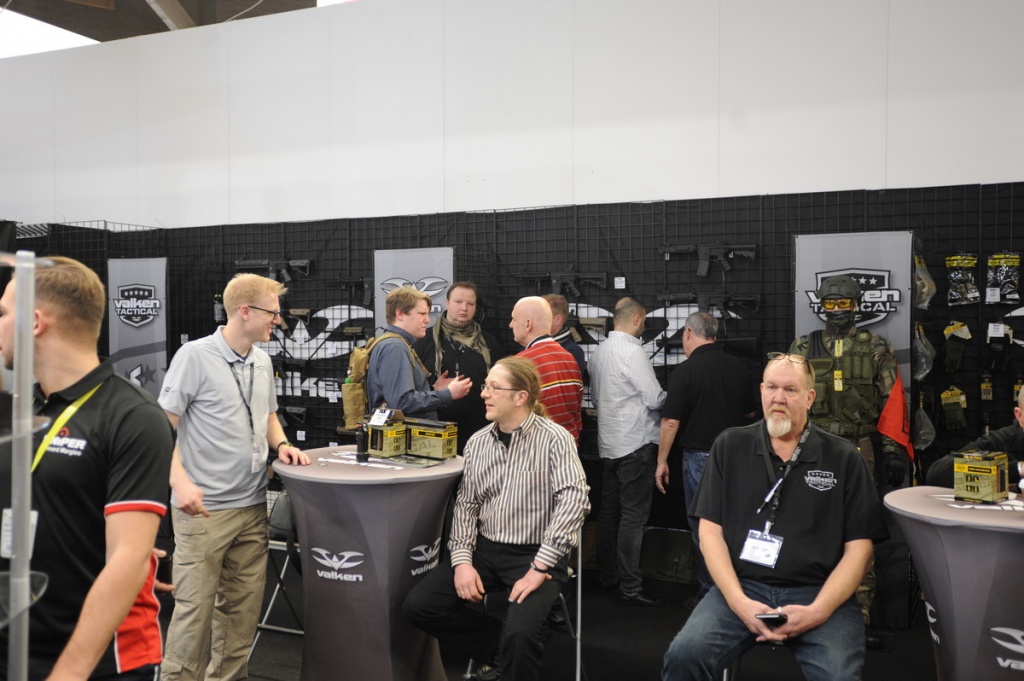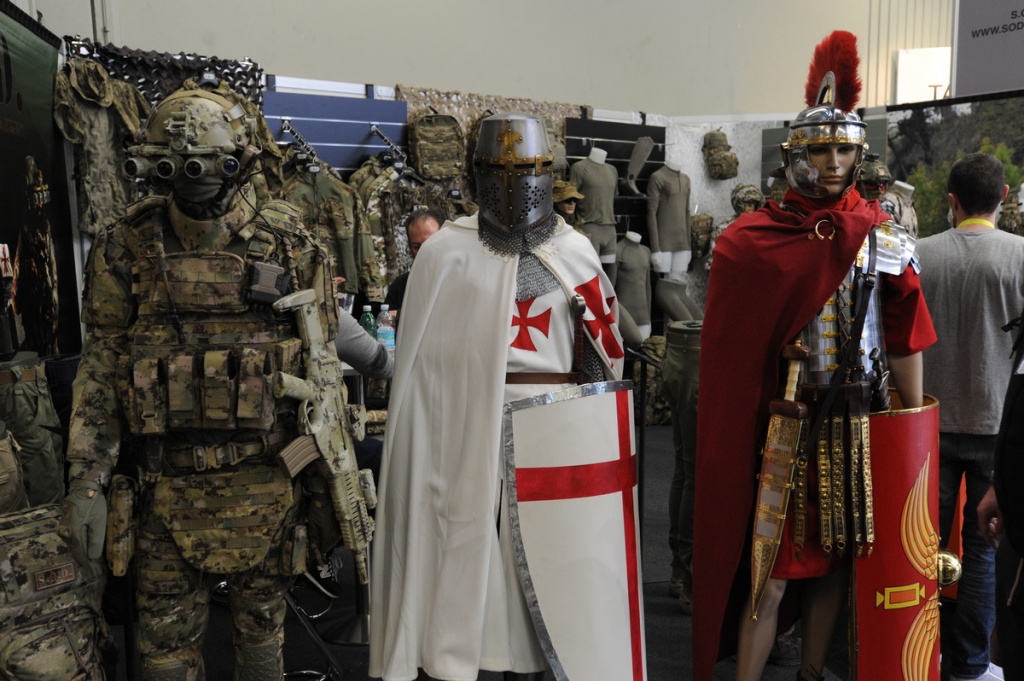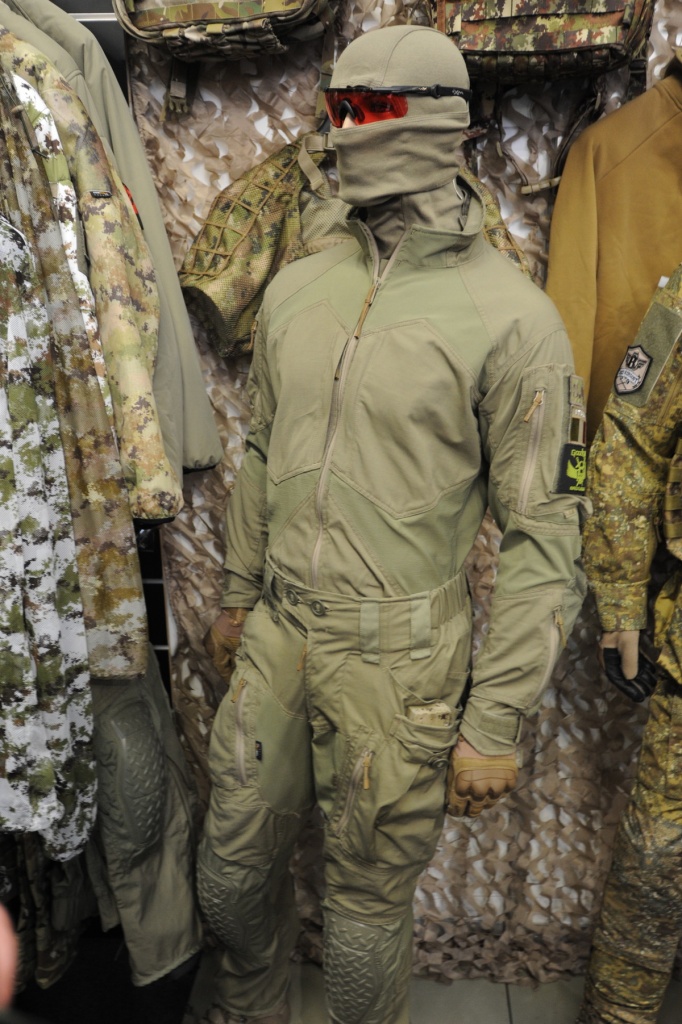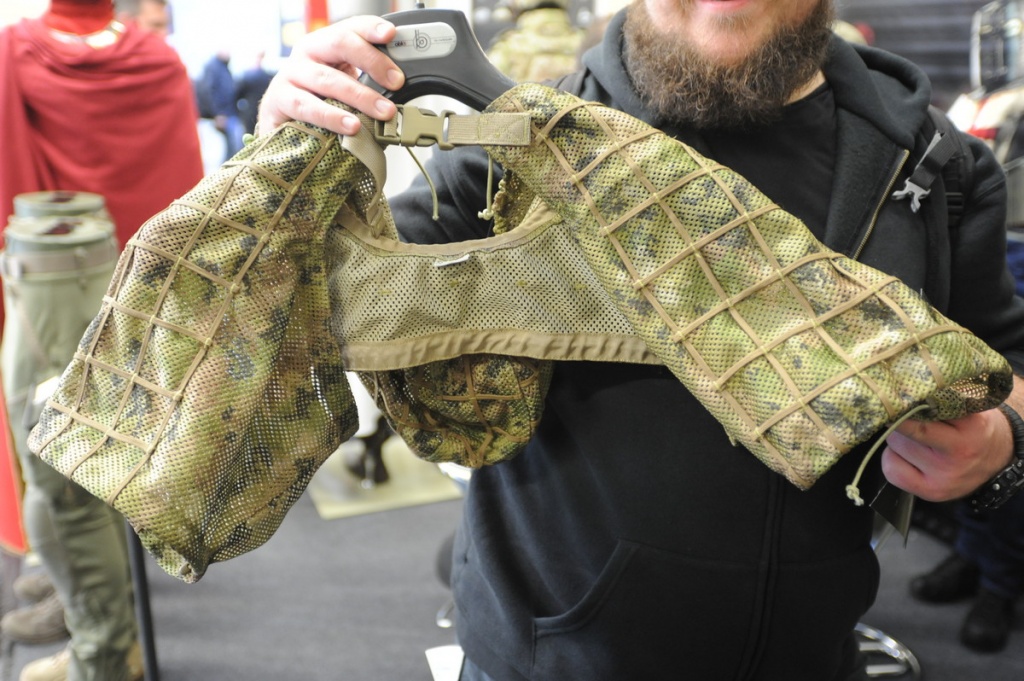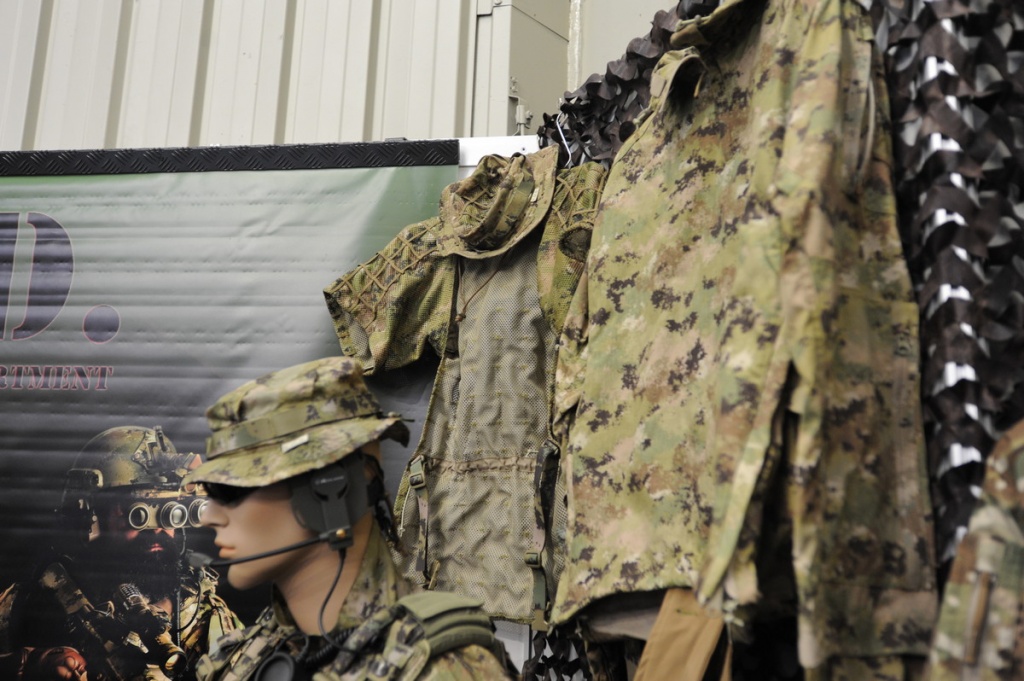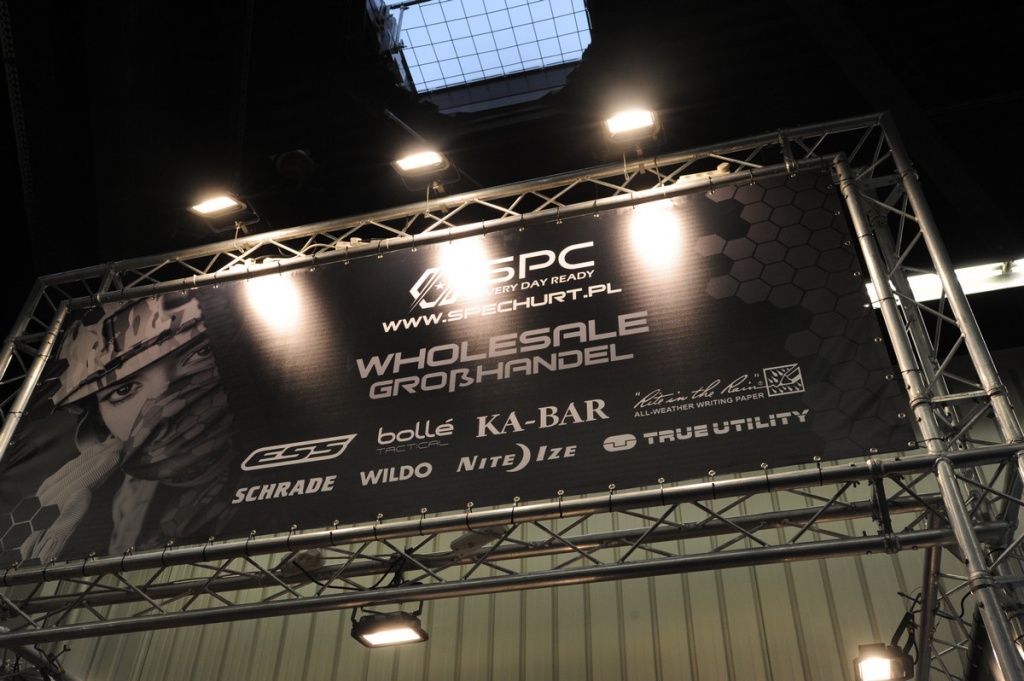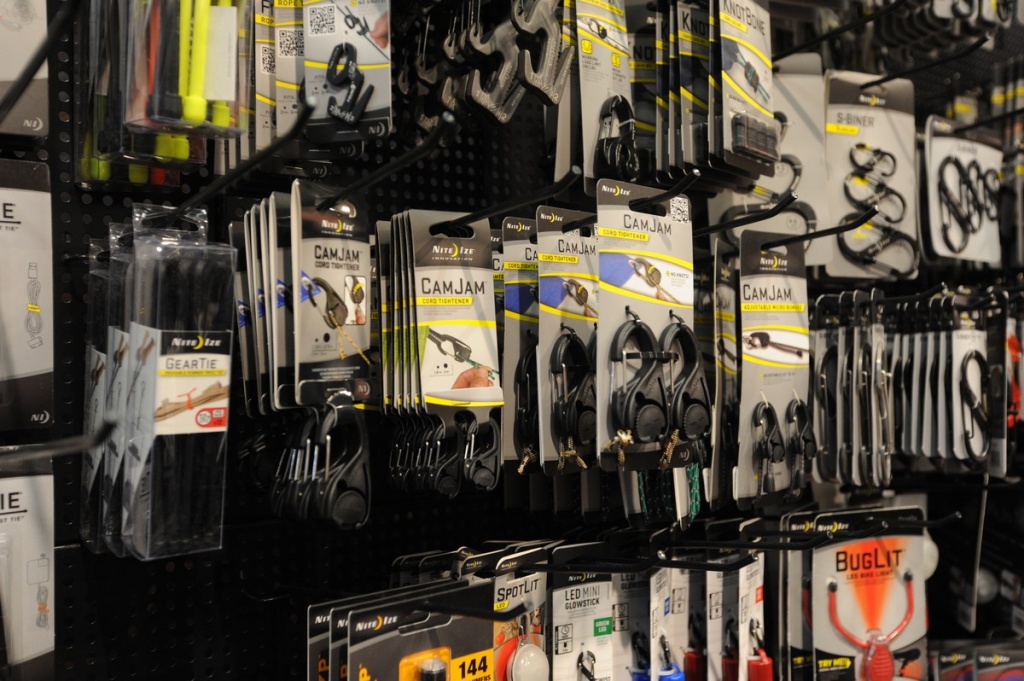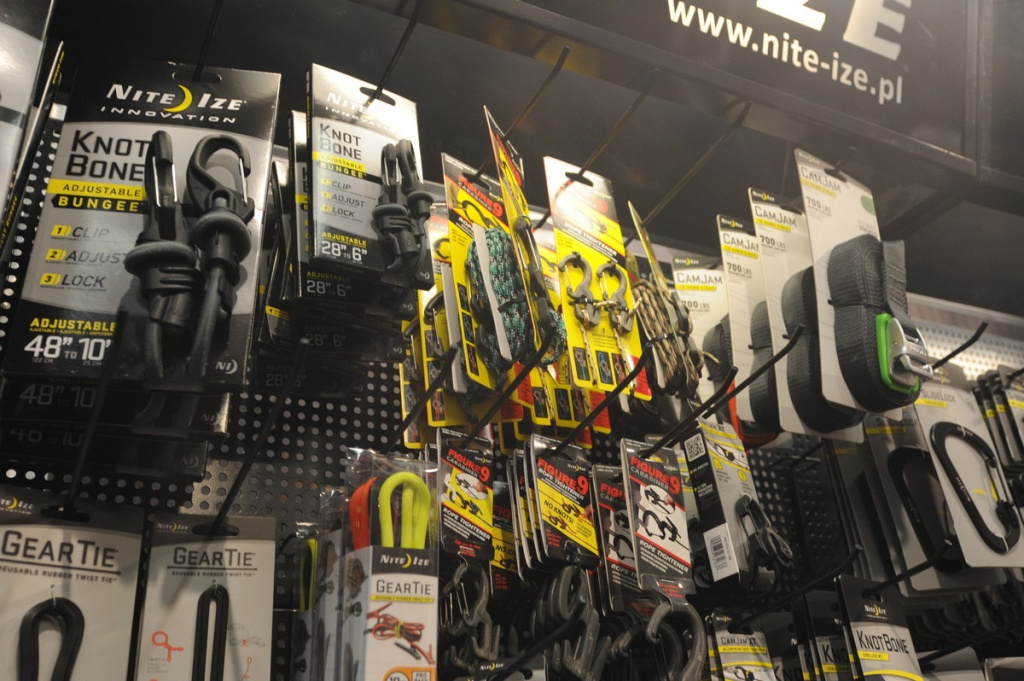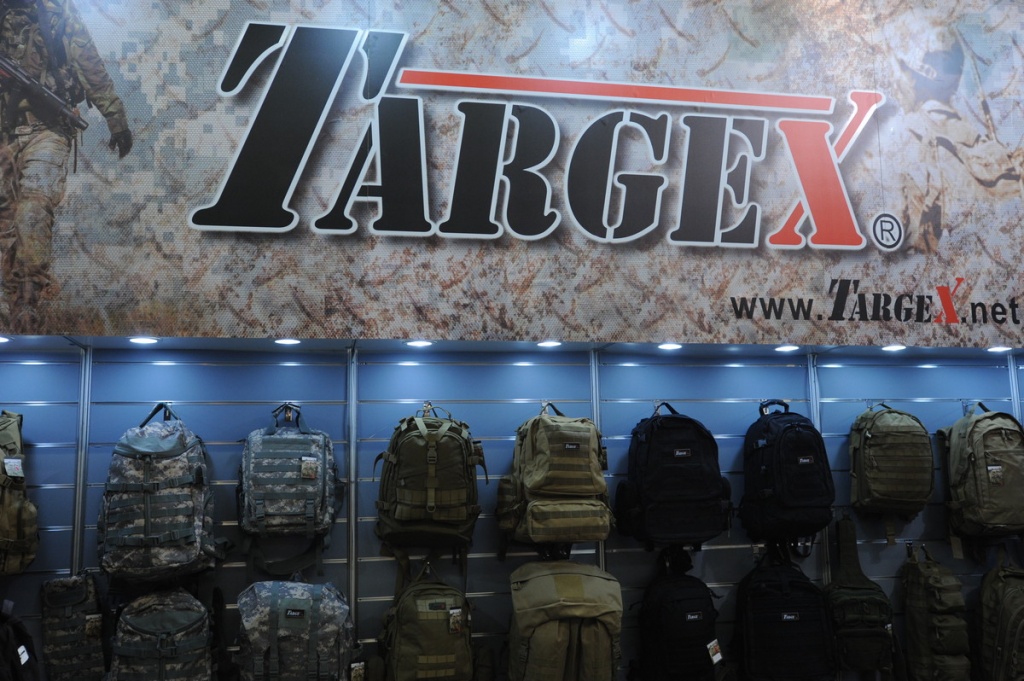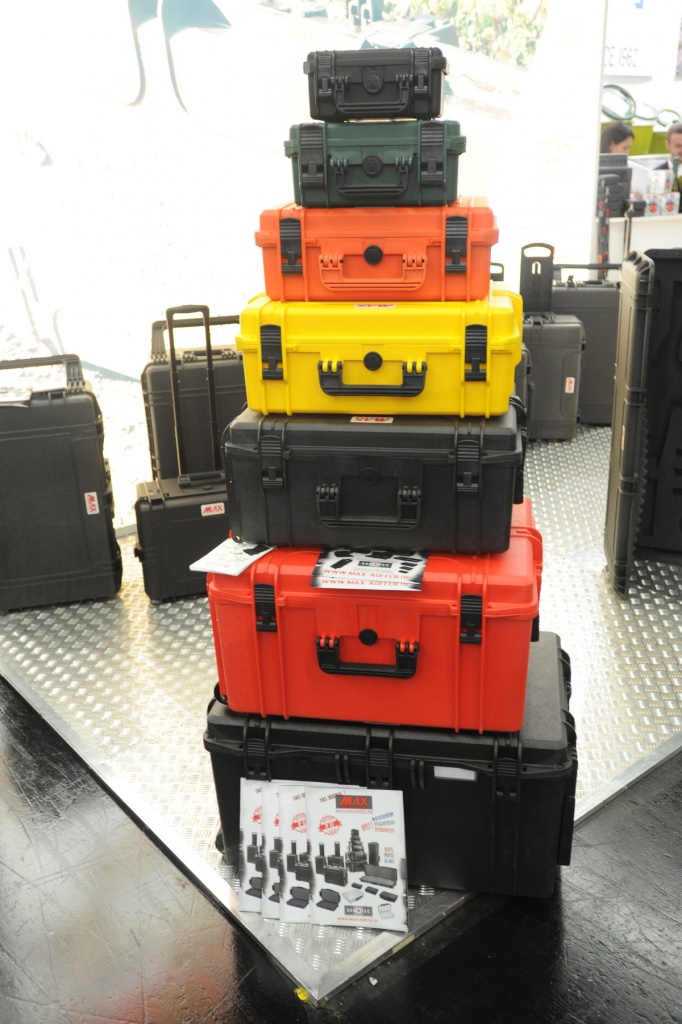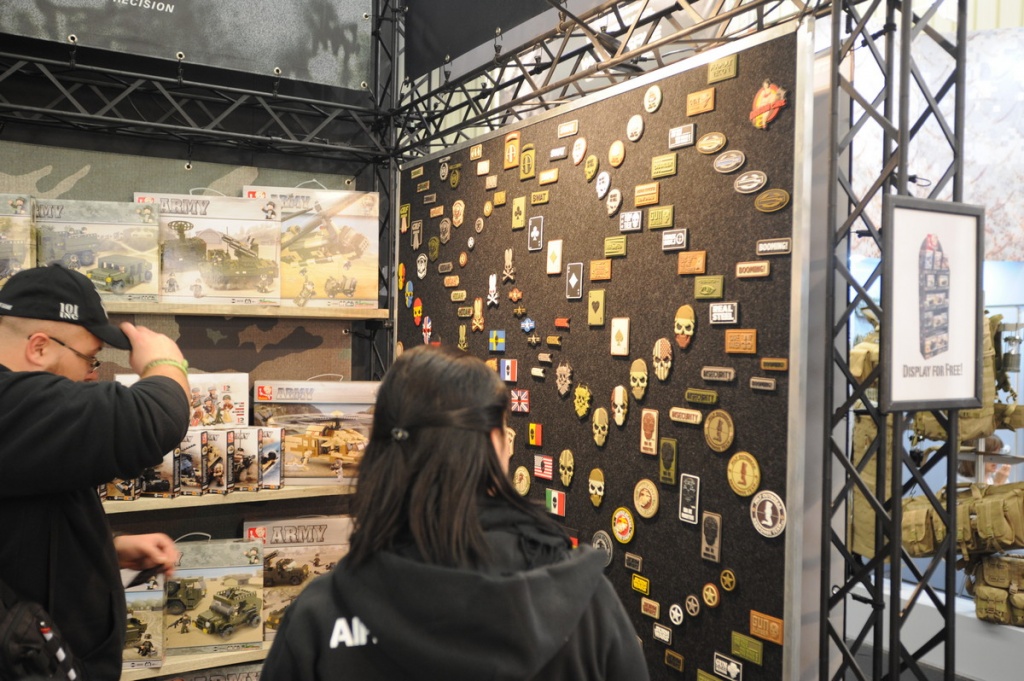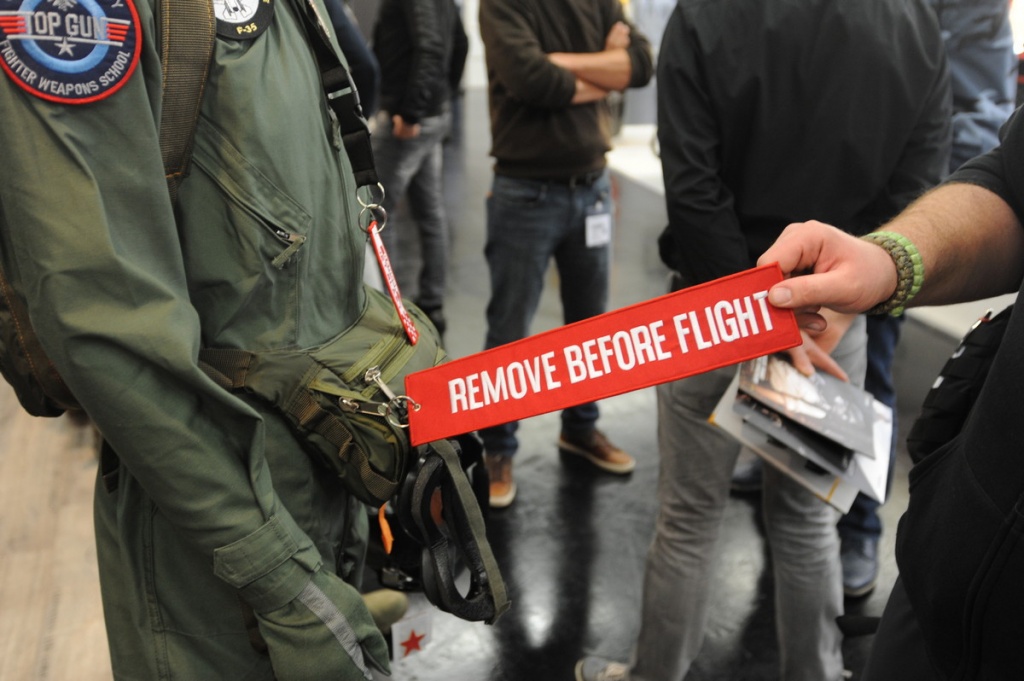 Tactical CIGAR CASE 😀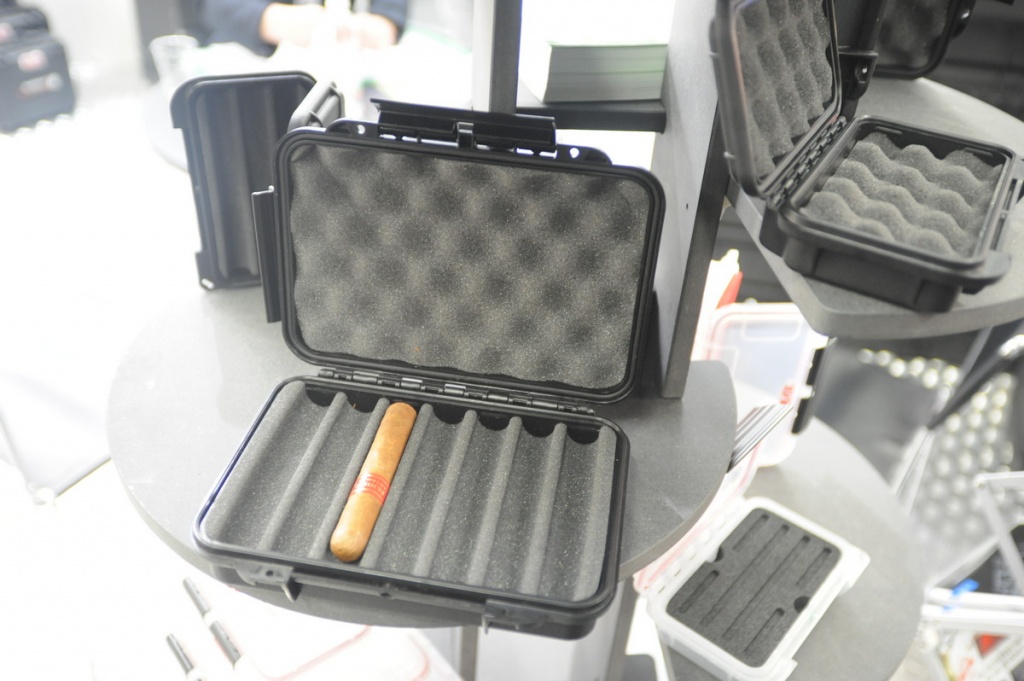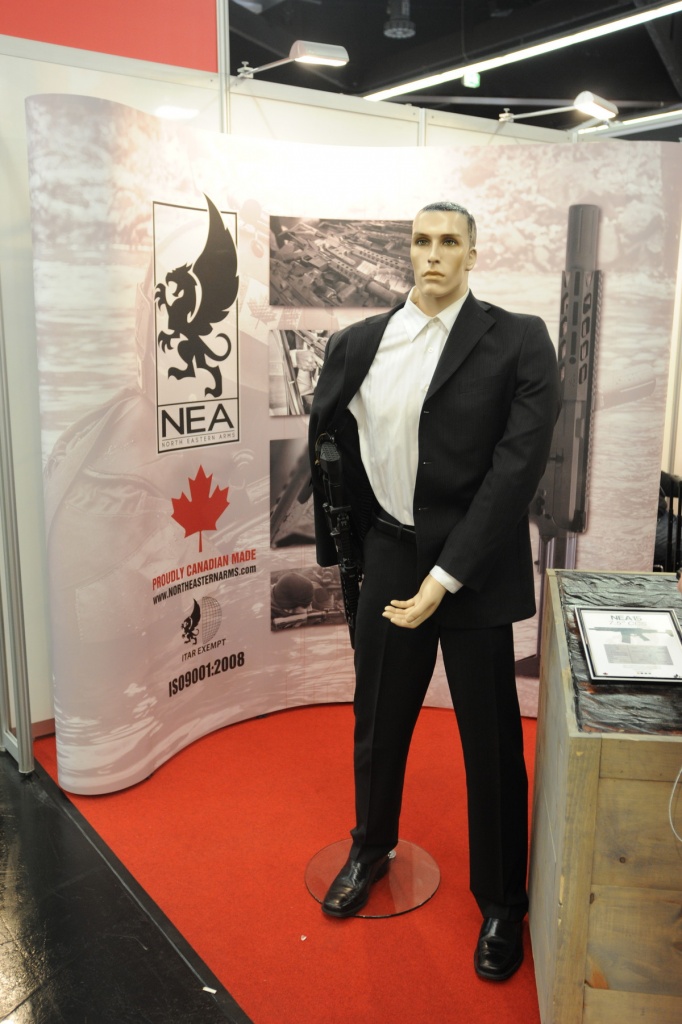 New Pen-Cott patterns in the wild.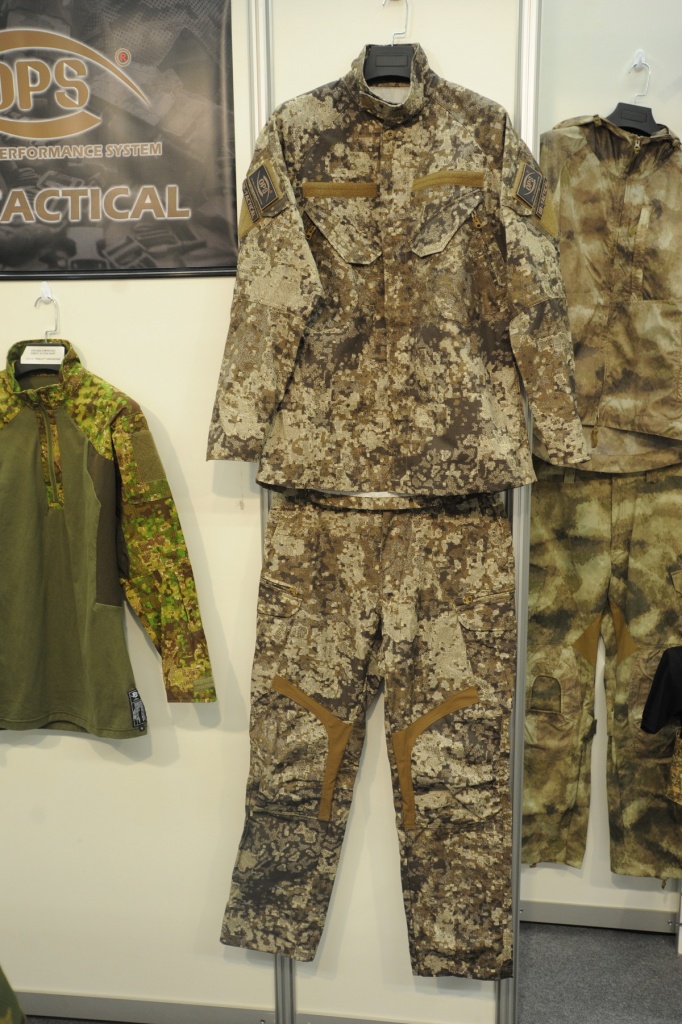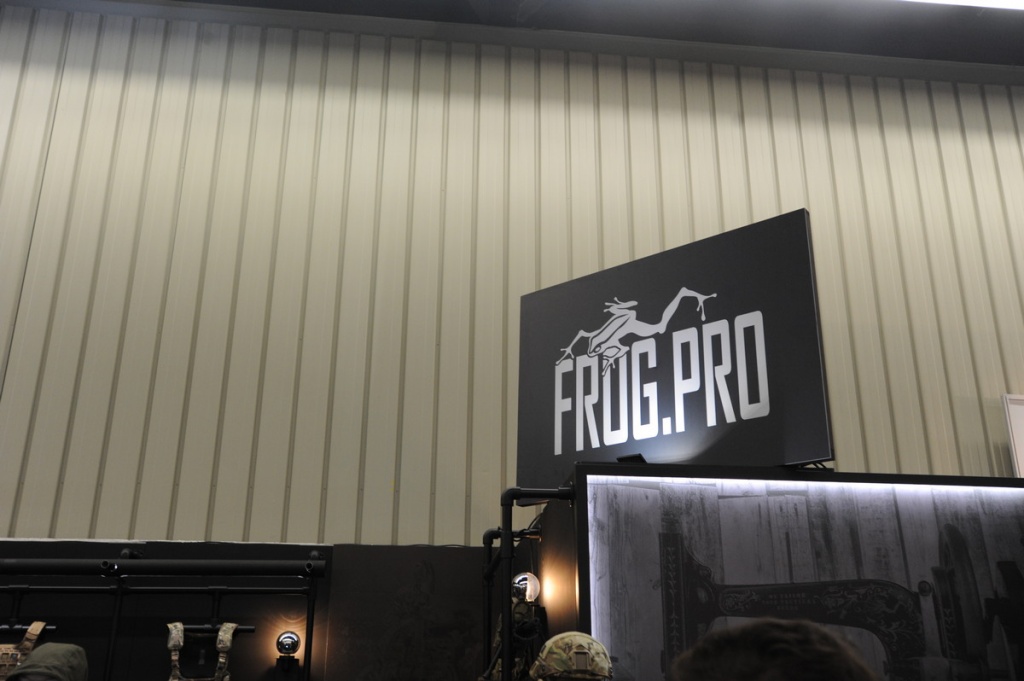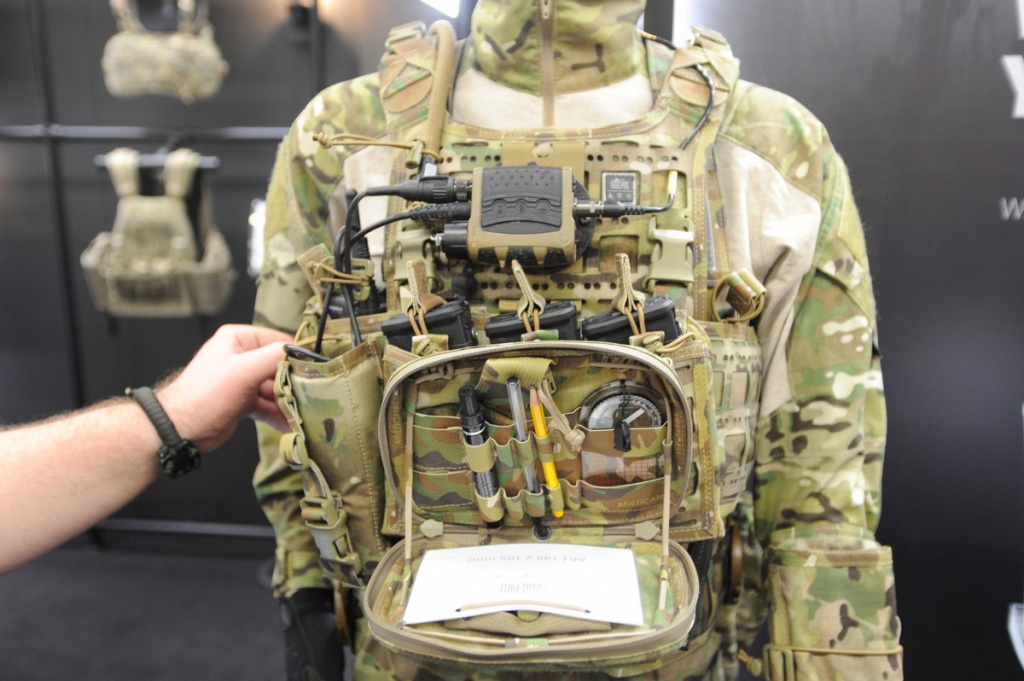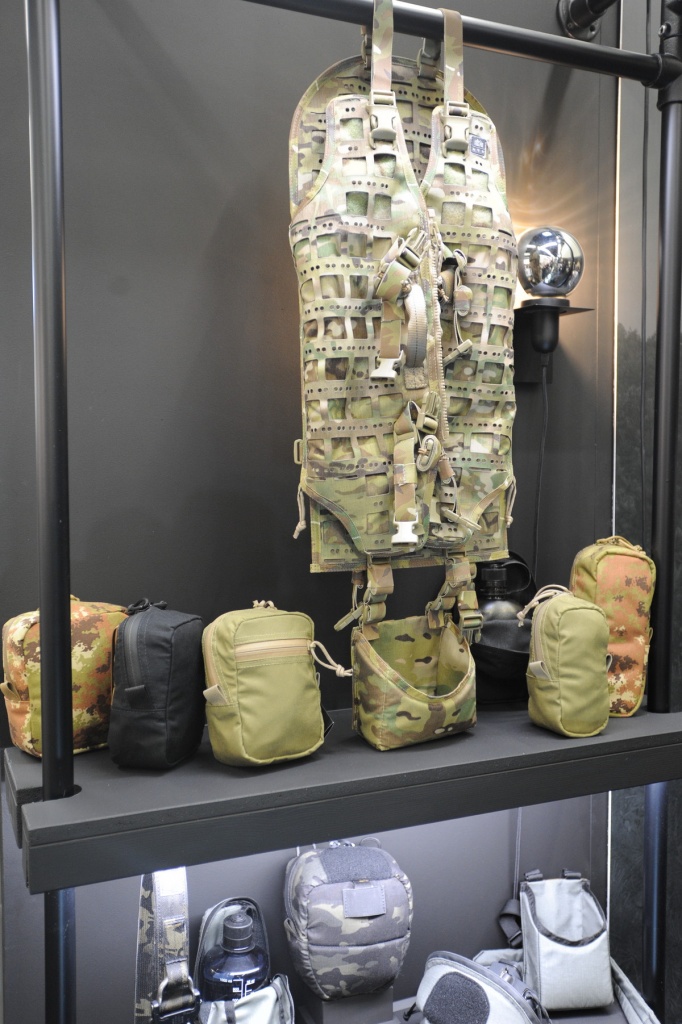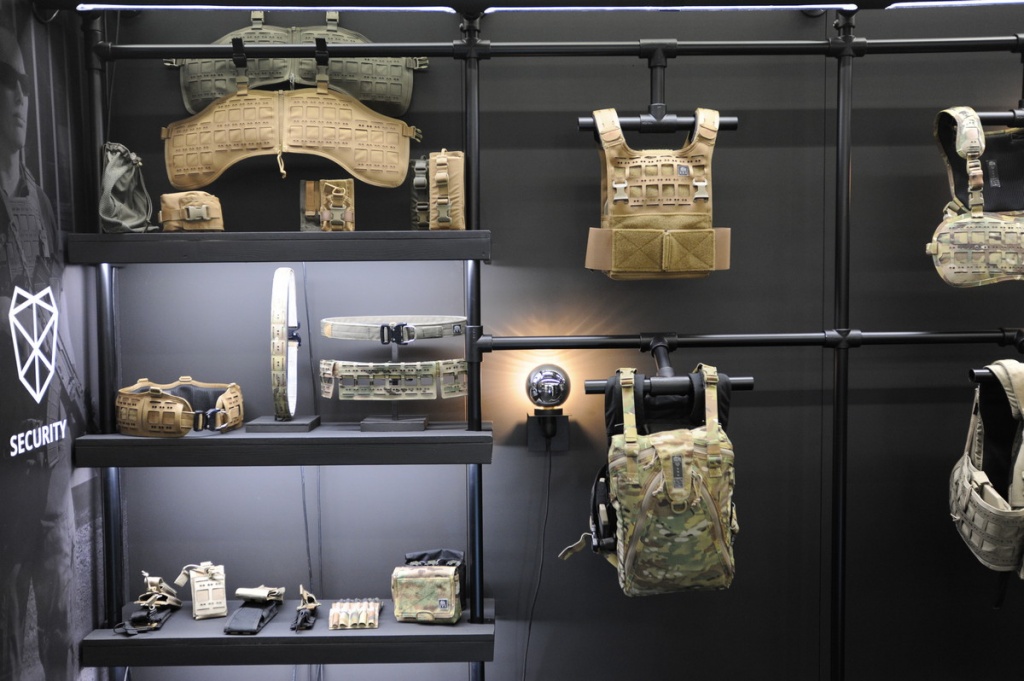 Despite the awesome look on the gun the feel when you have it in your hand just doesn't feel right.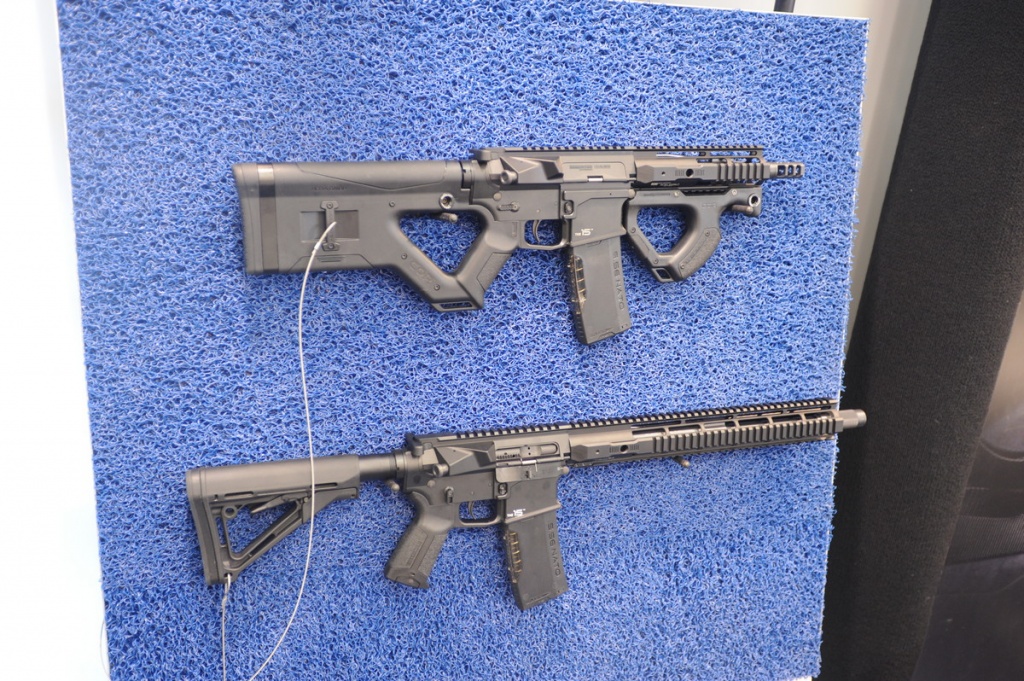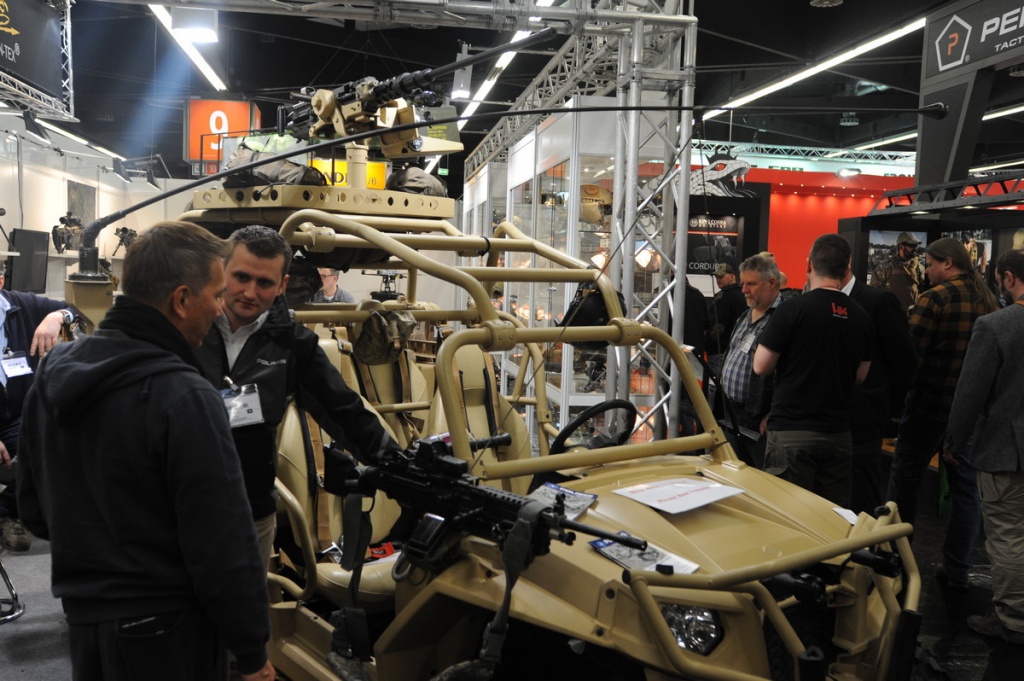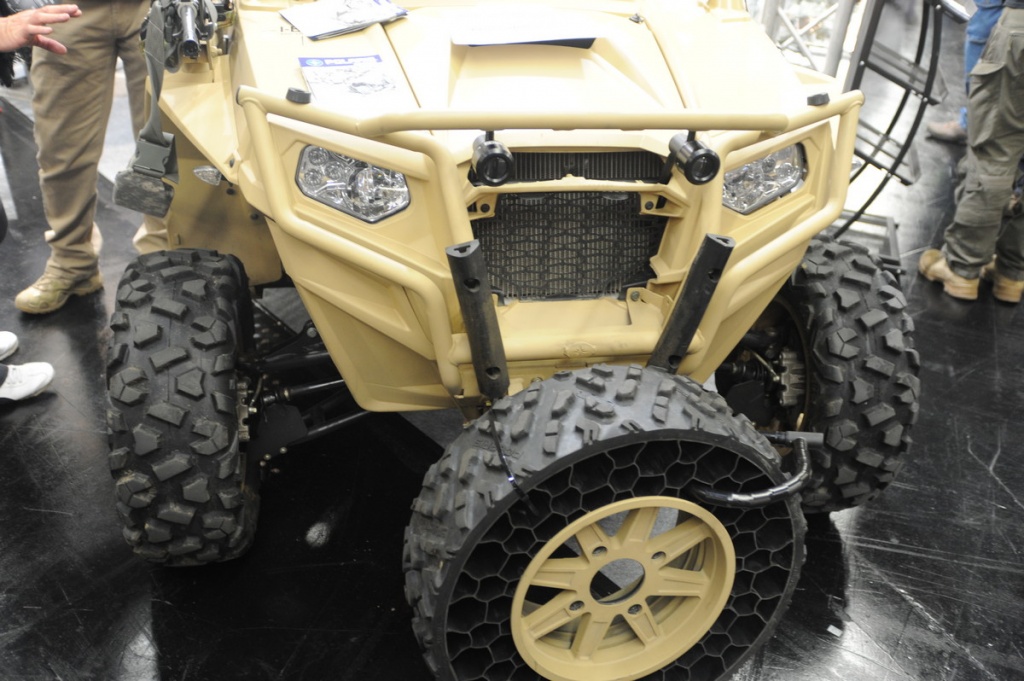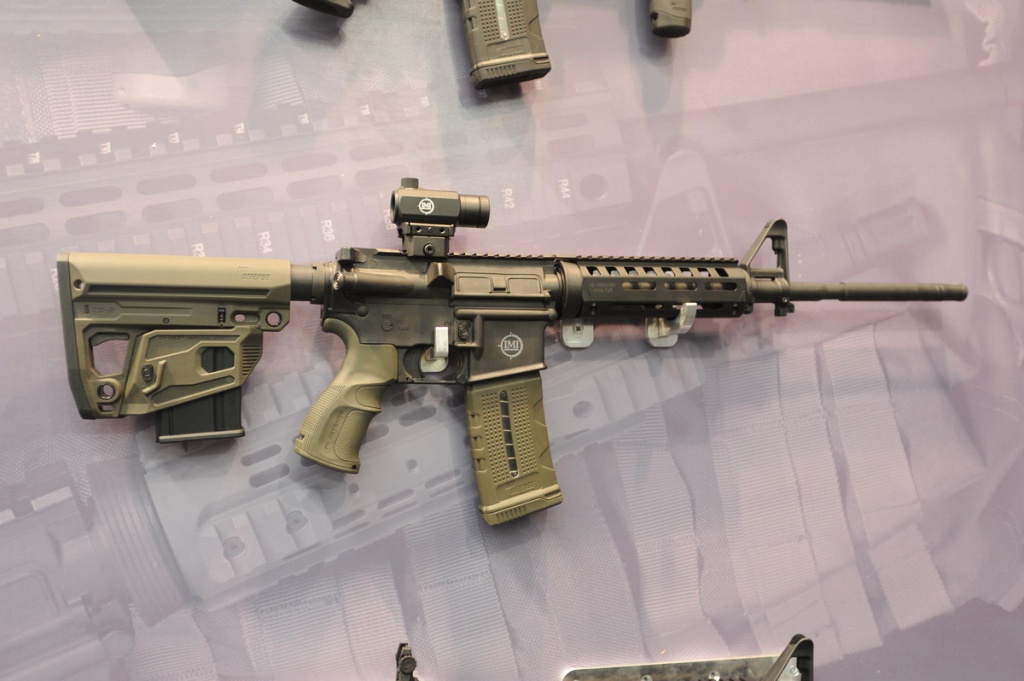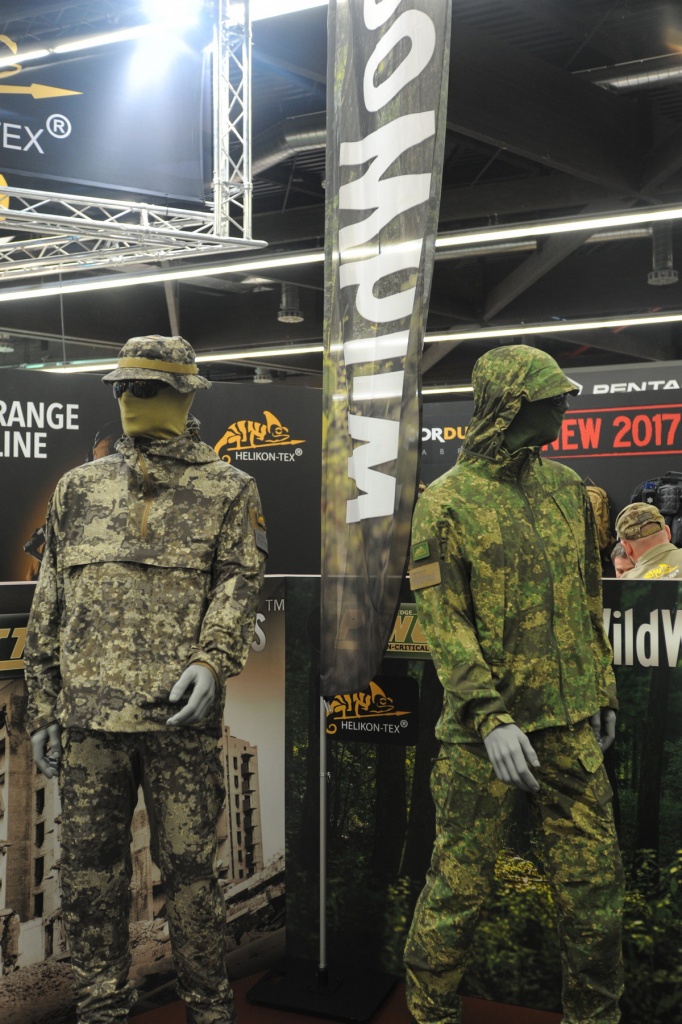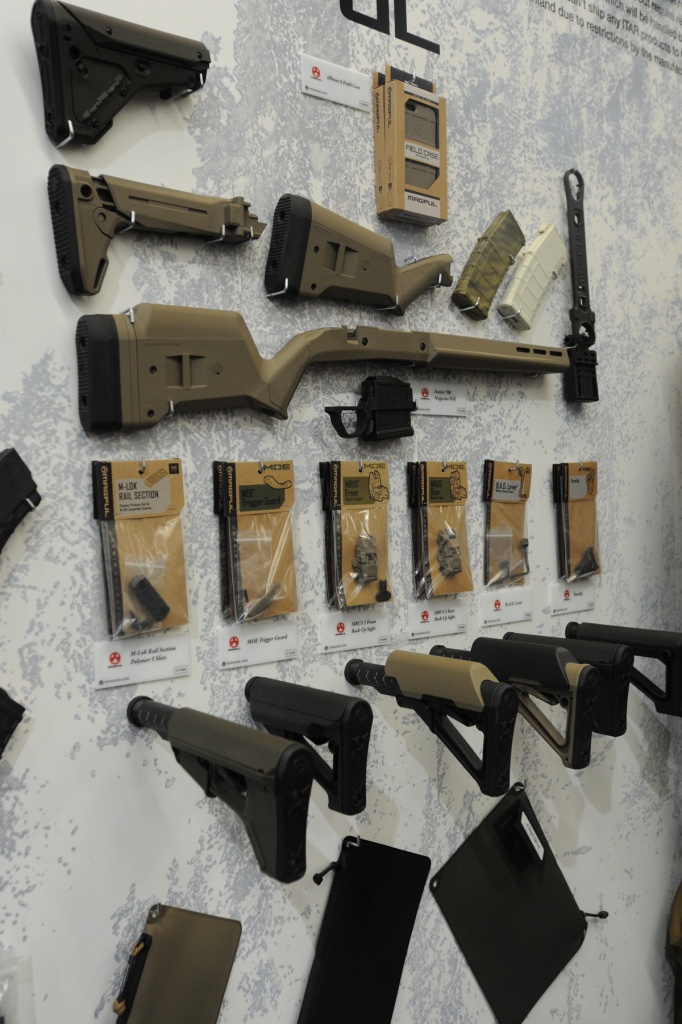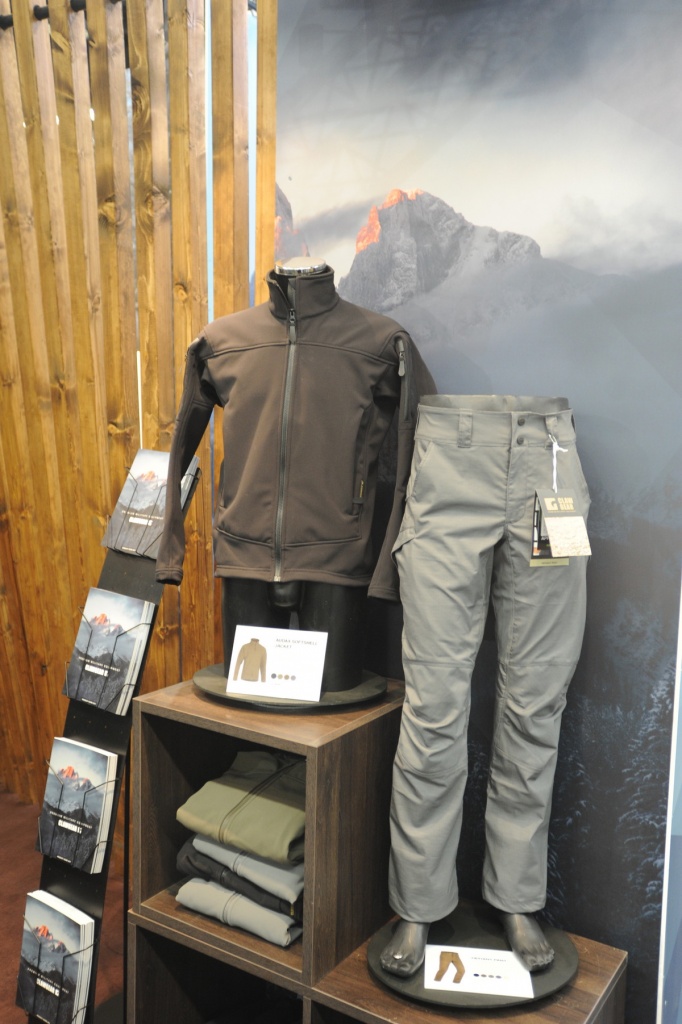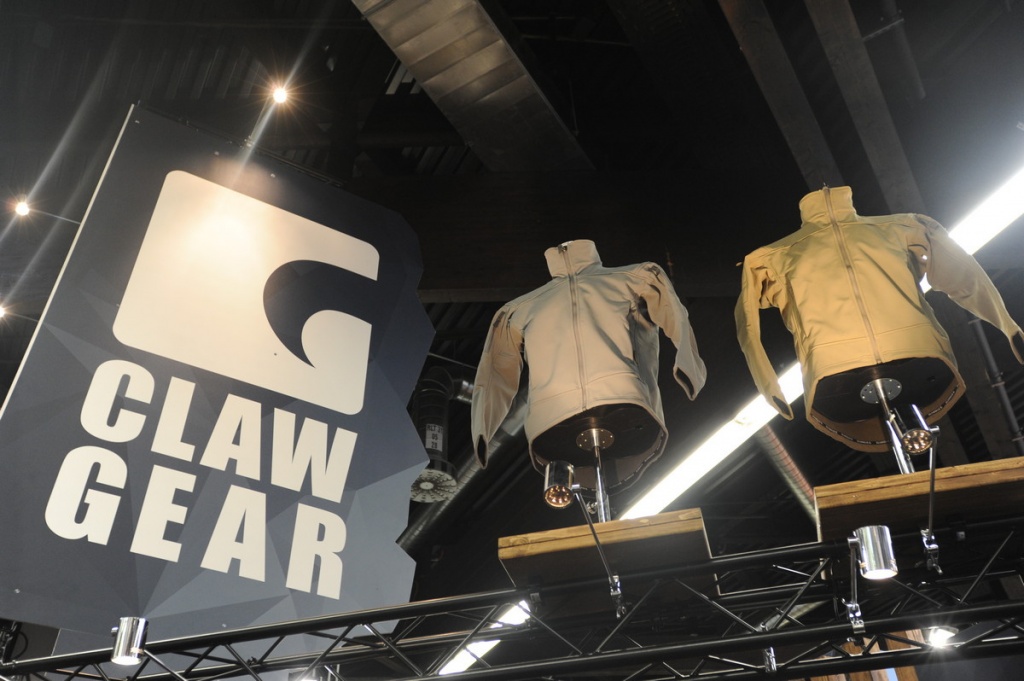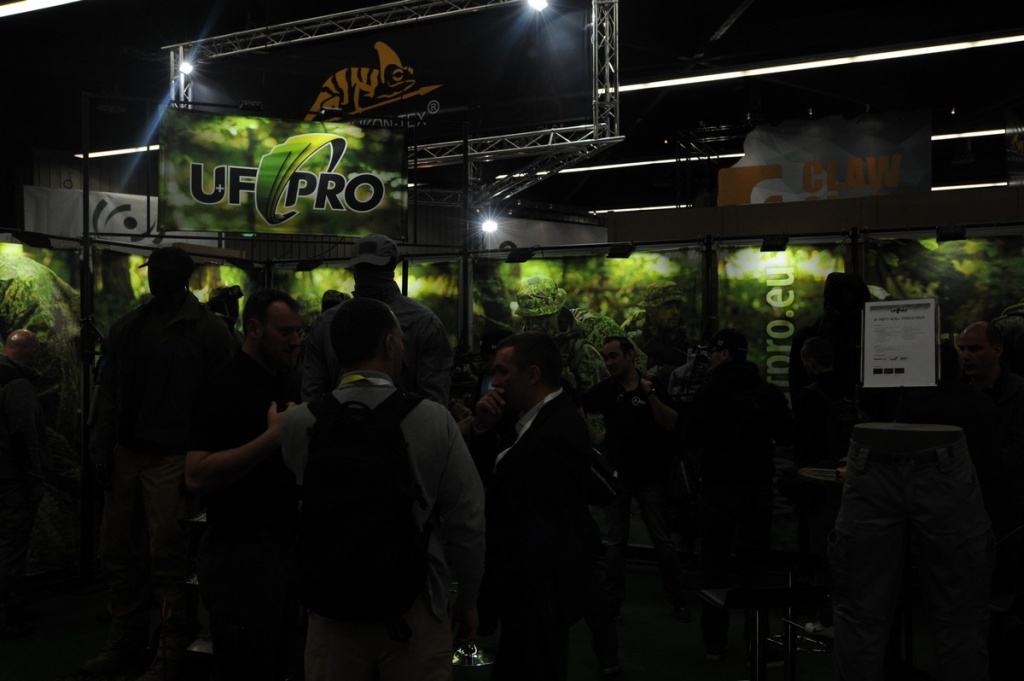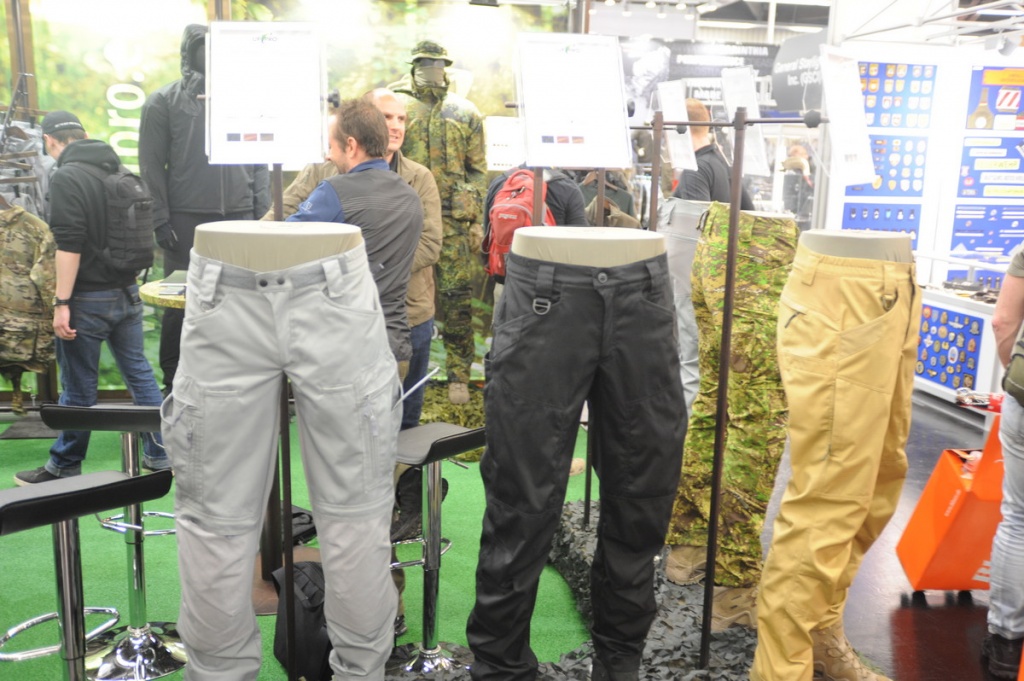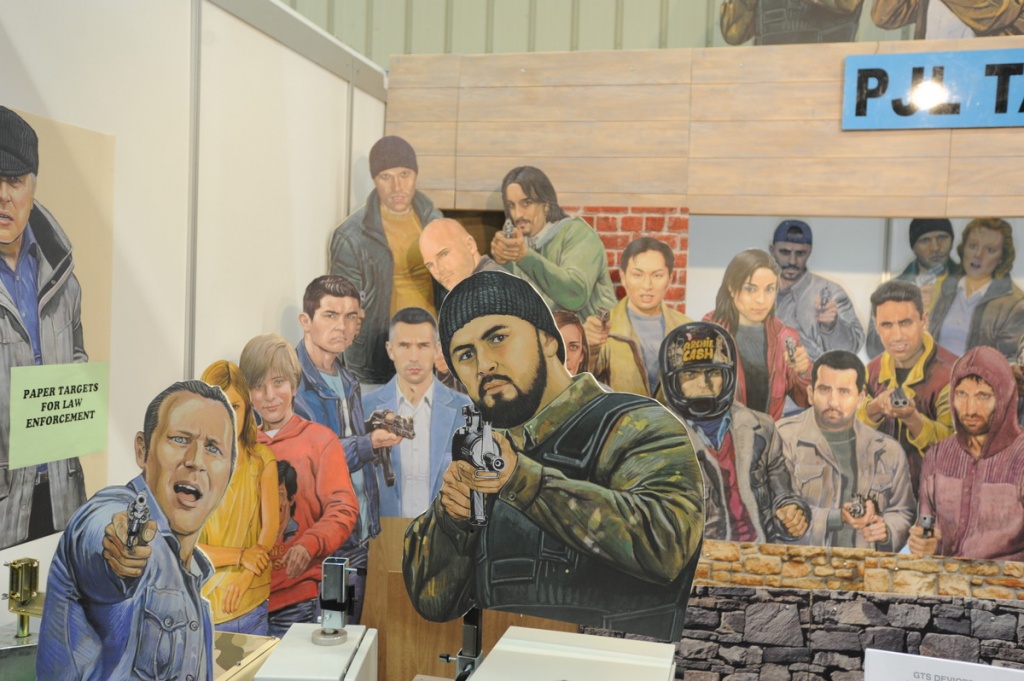 5.11 really upped the designs of the woman selection of gear. This one I need to get for my girlfriend.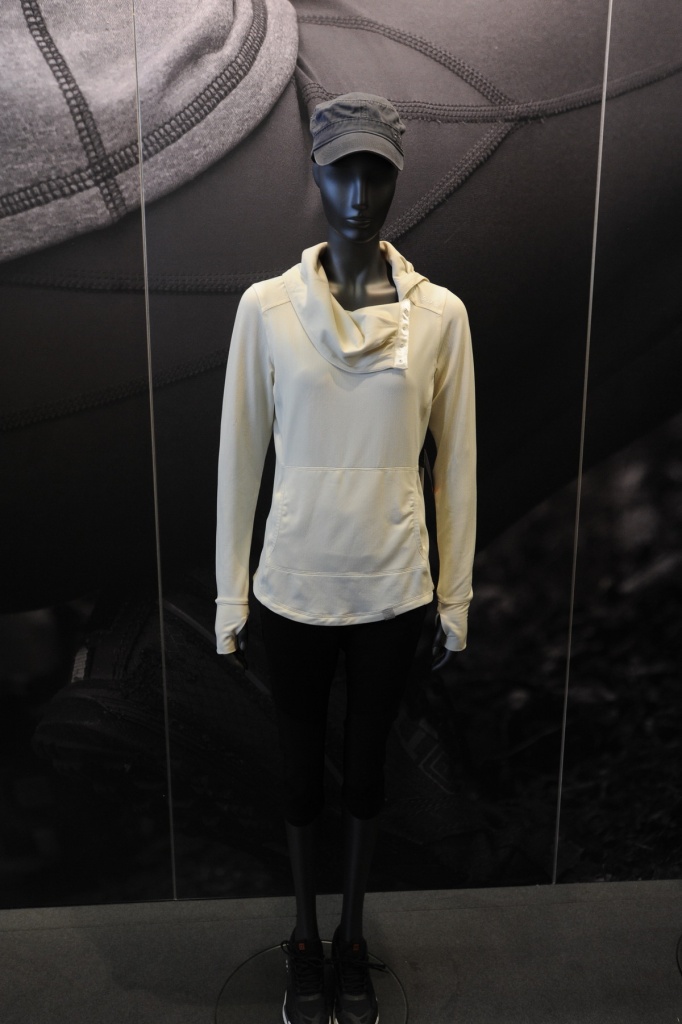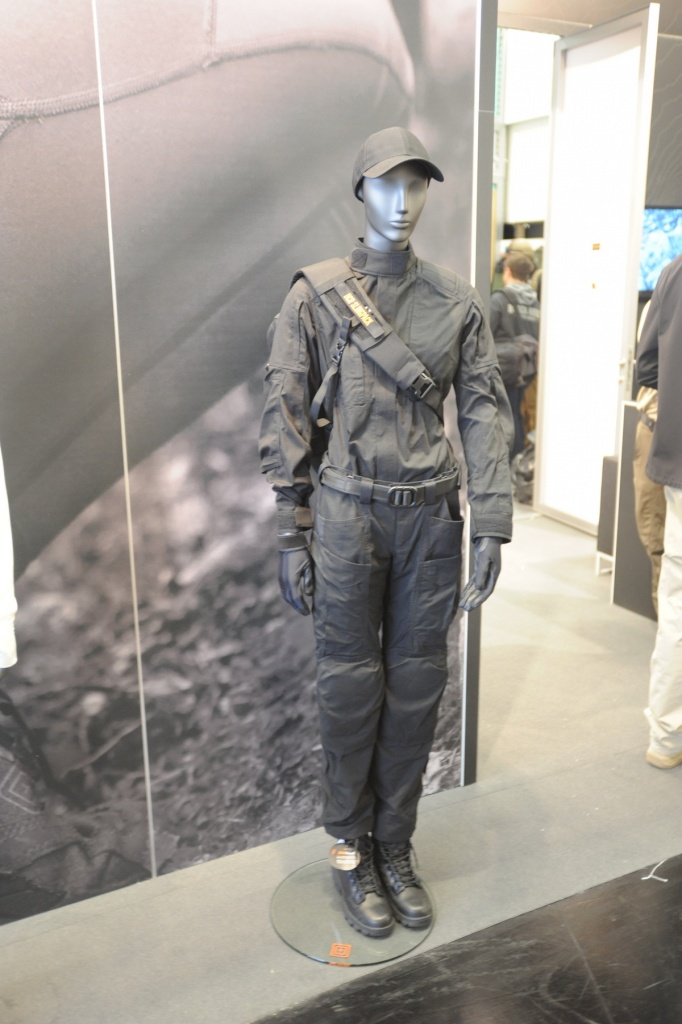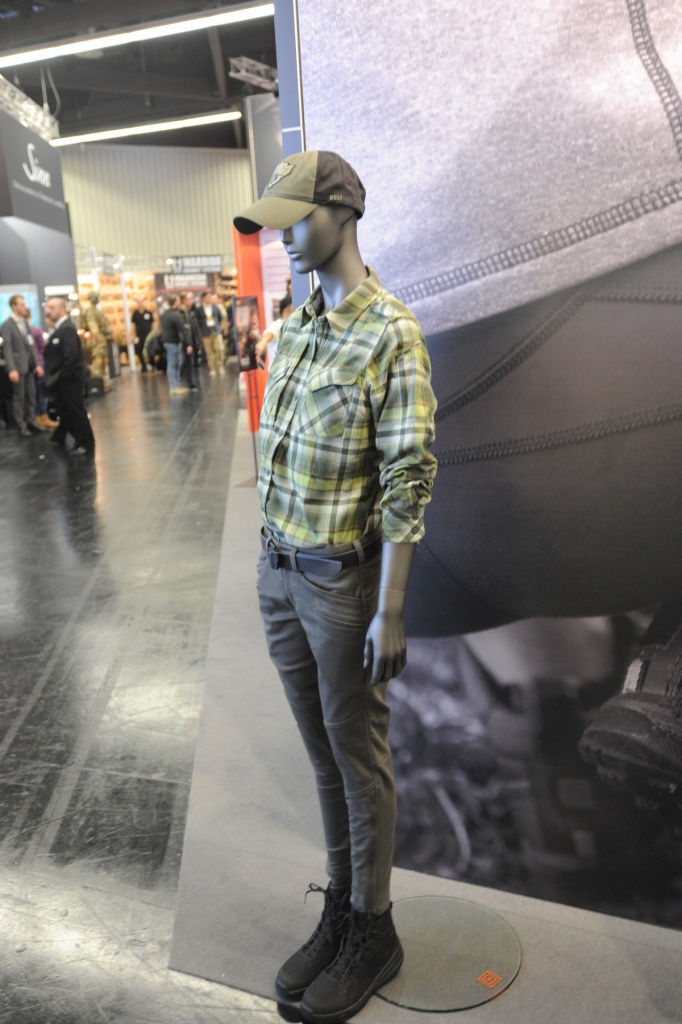 New take on molle mounting of pouches.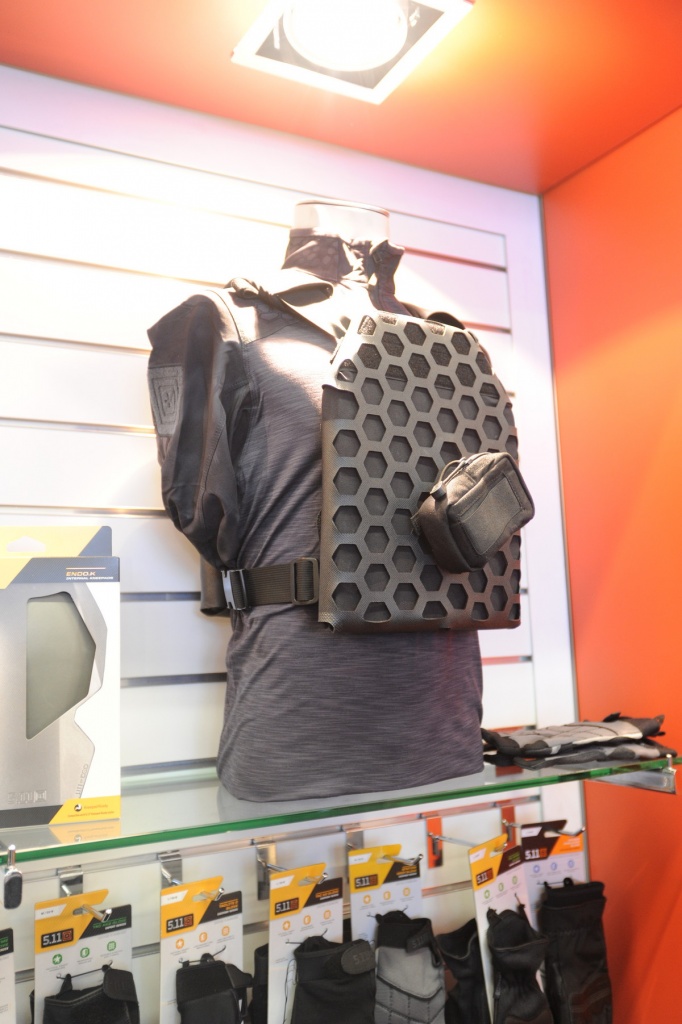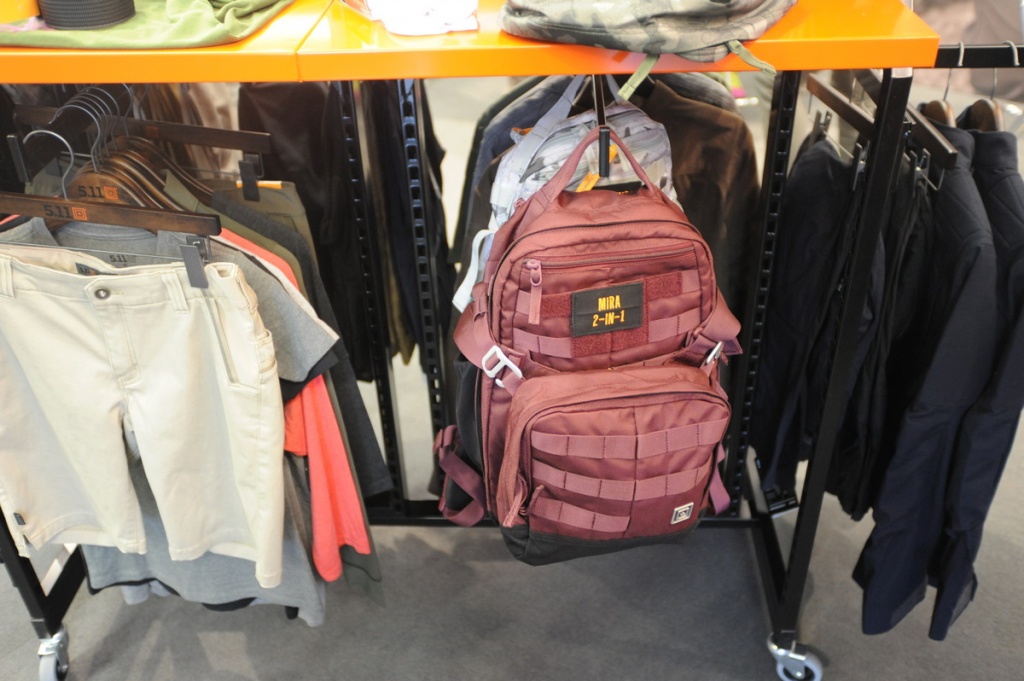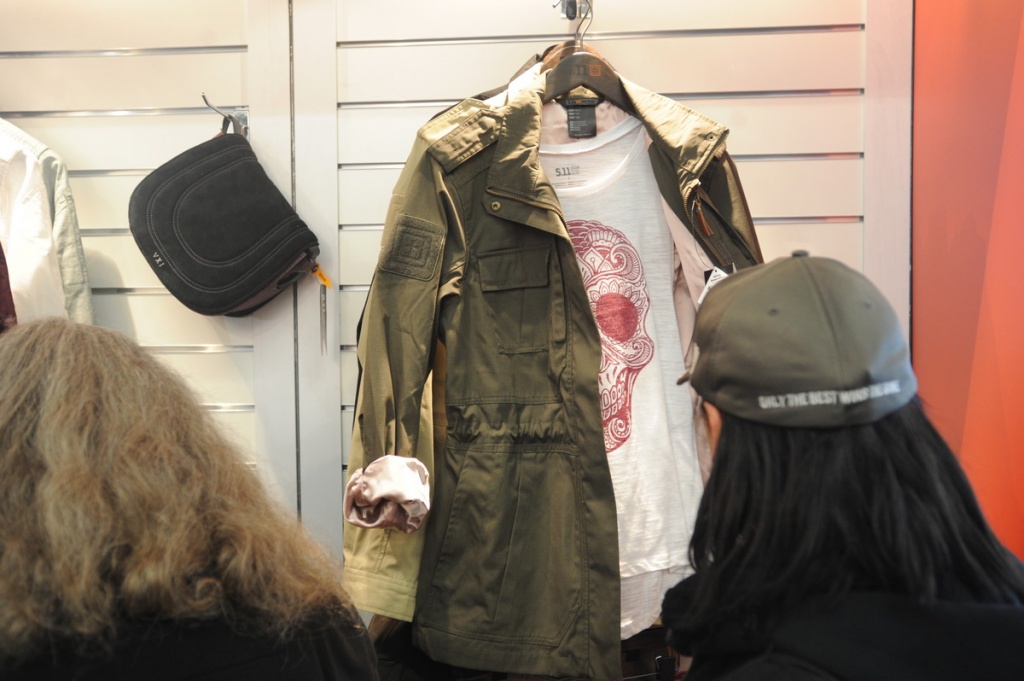 The design of this handbag is to die for, if I quote my girlfriend.

And my beloved action camera is also here with a lot of new attachments for it.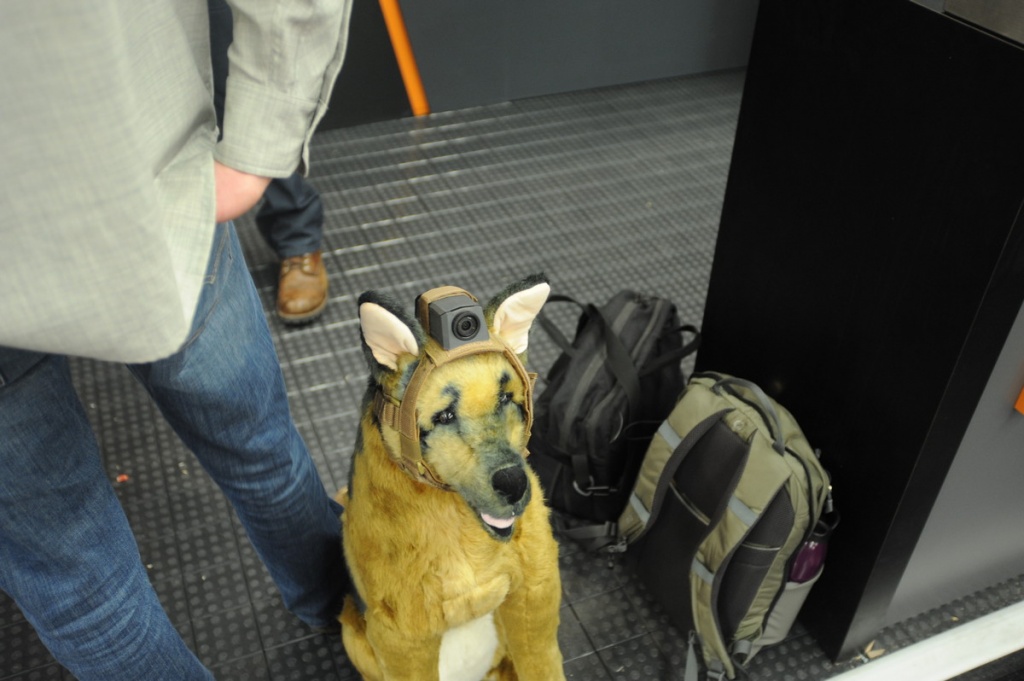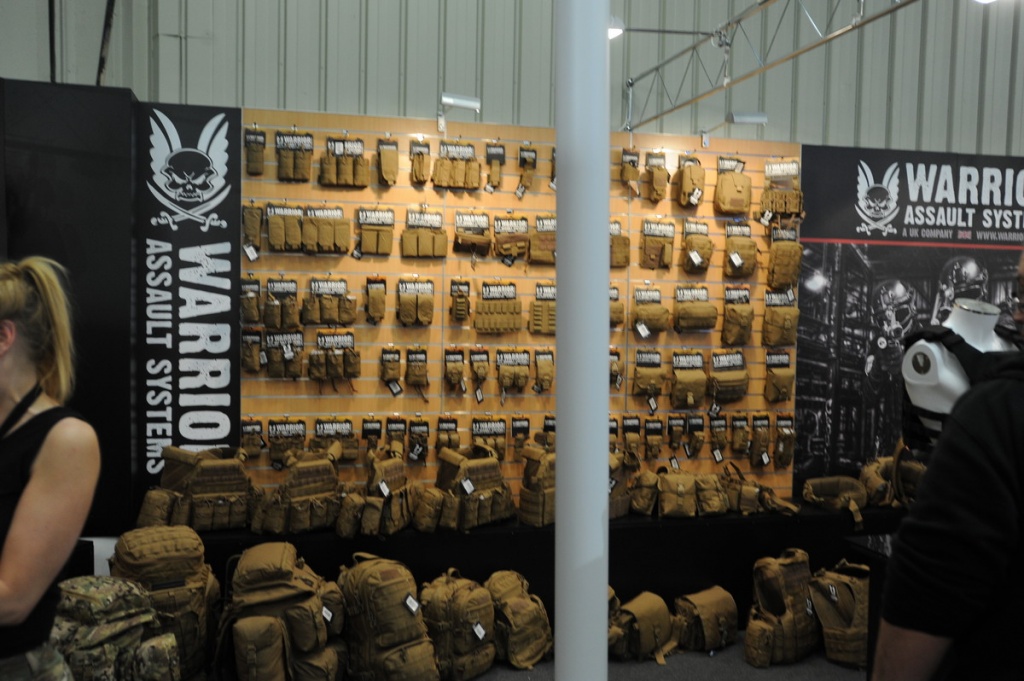 Rex from Slovenia is also displaying its products. The most memorable is this rail adaptation for Yugoslavian Zastava M70. Rails, rails everywhere and you know what. WE LOVE IT.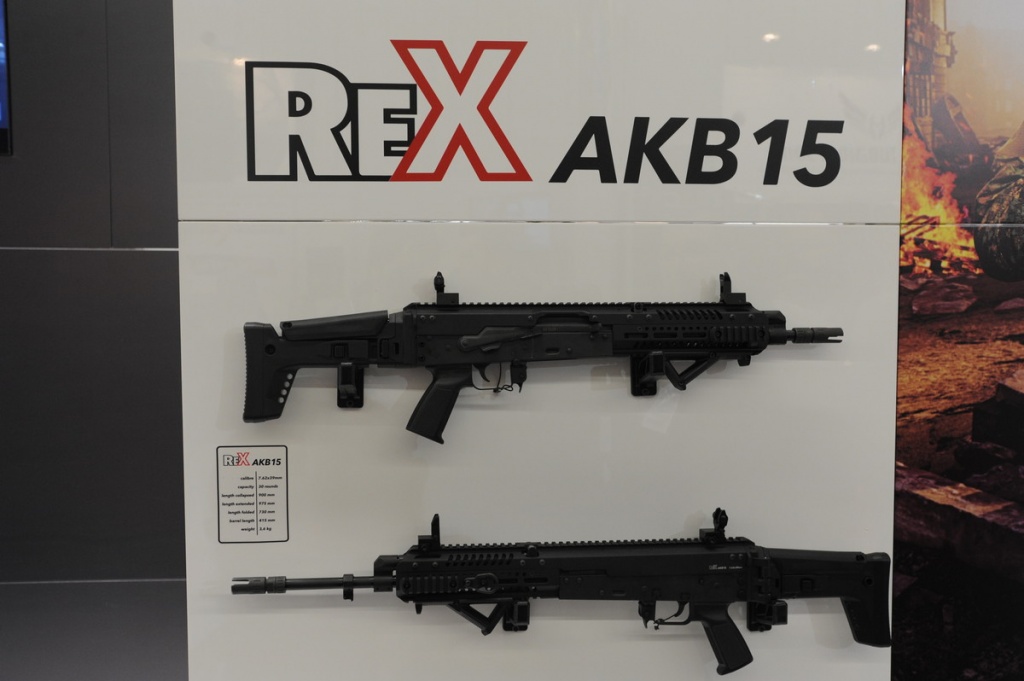 You must not go thirsty in the battle so here is SOURCE hydration to save your day.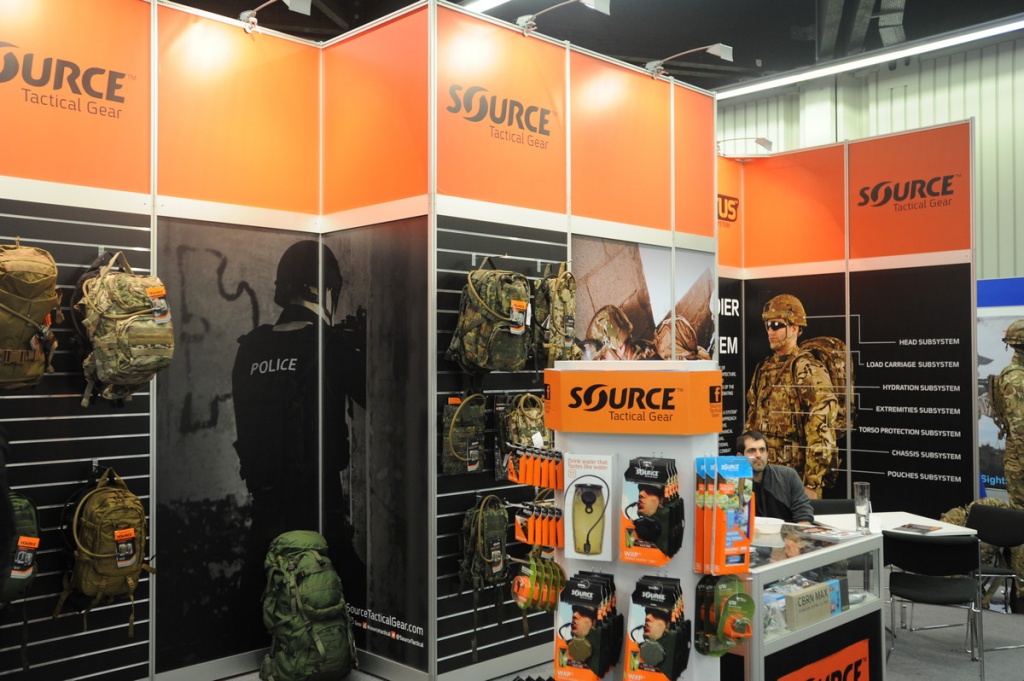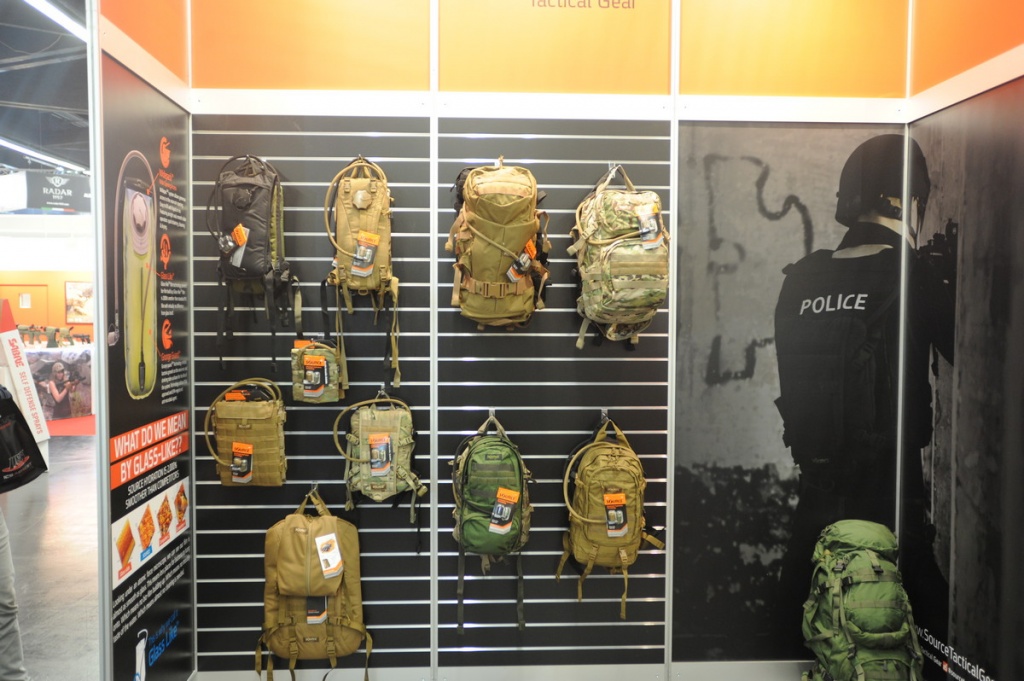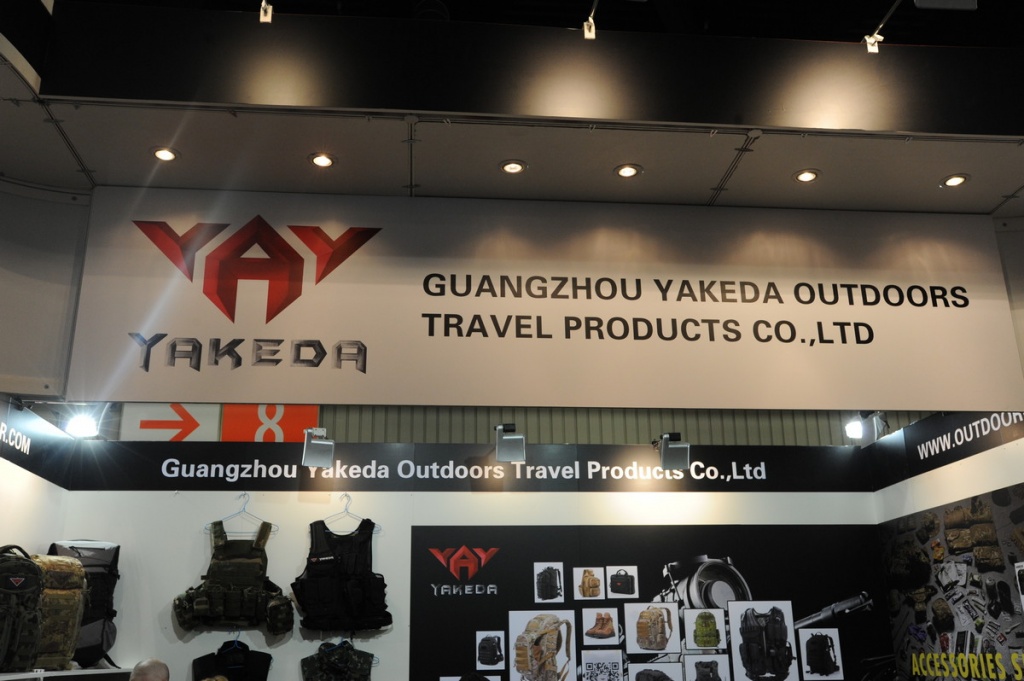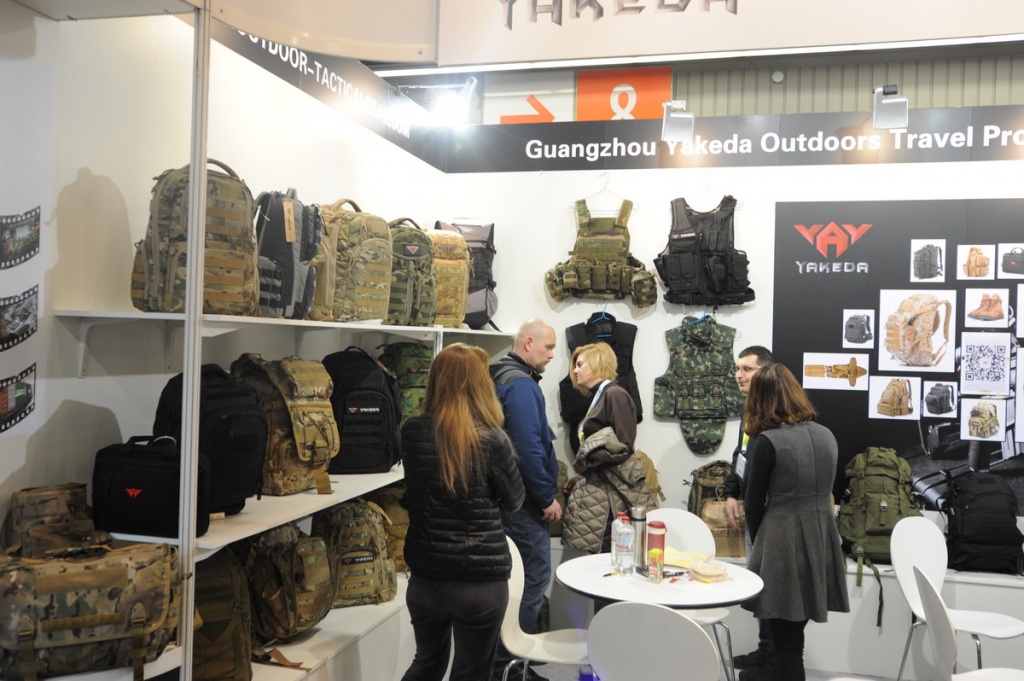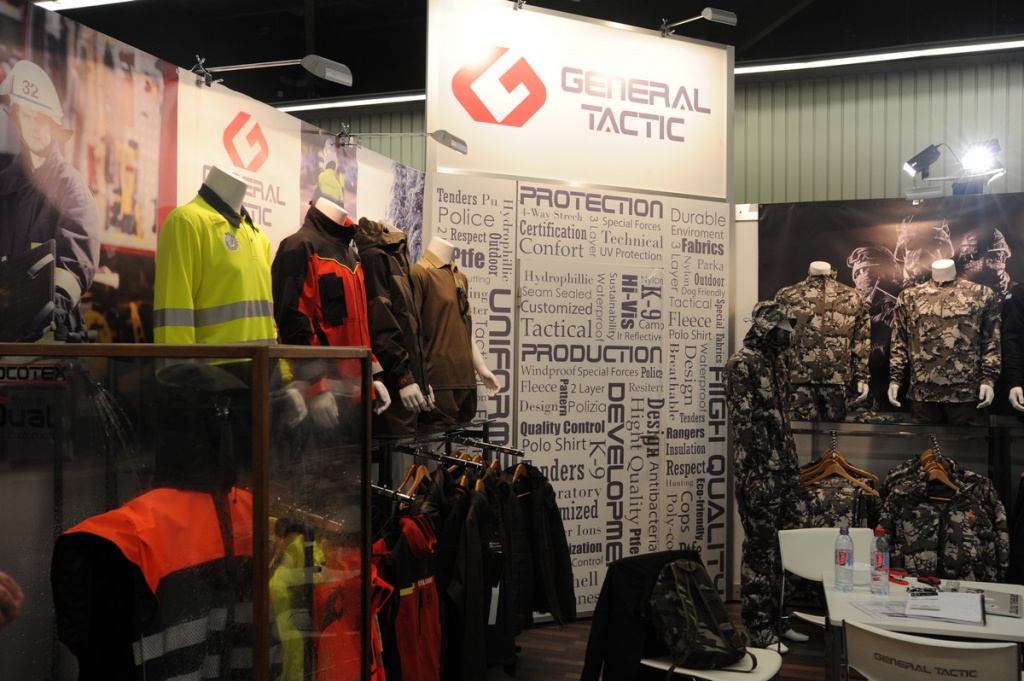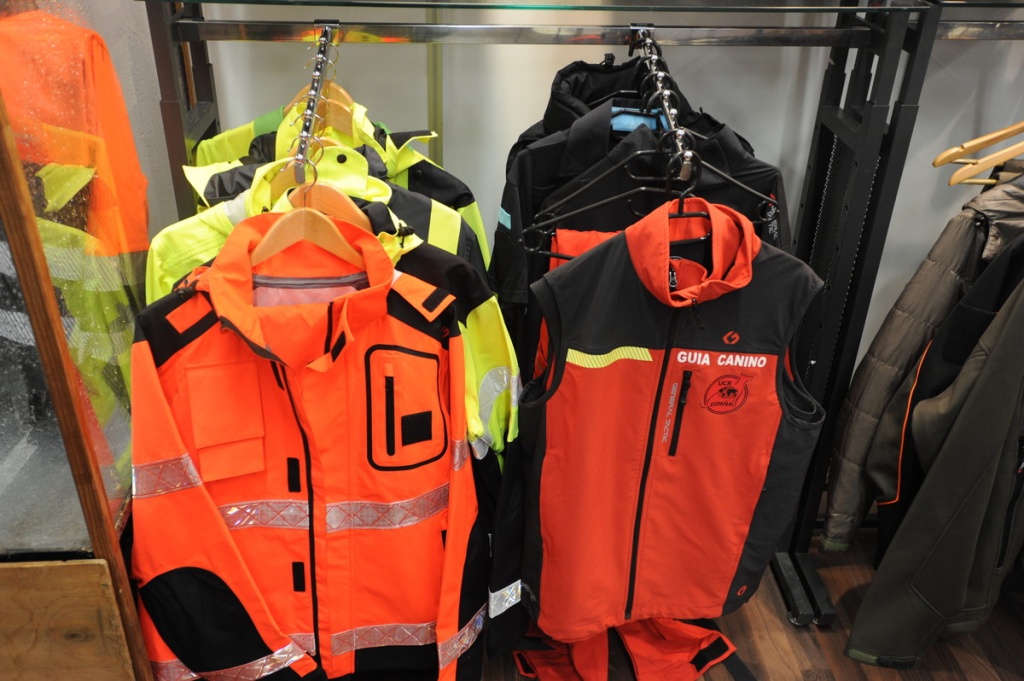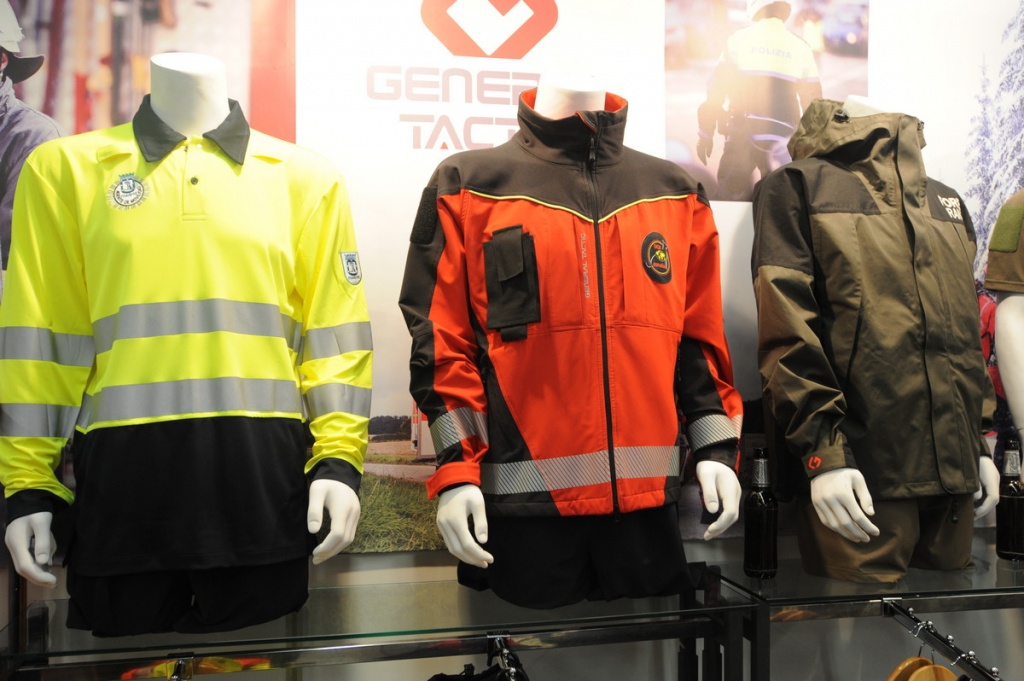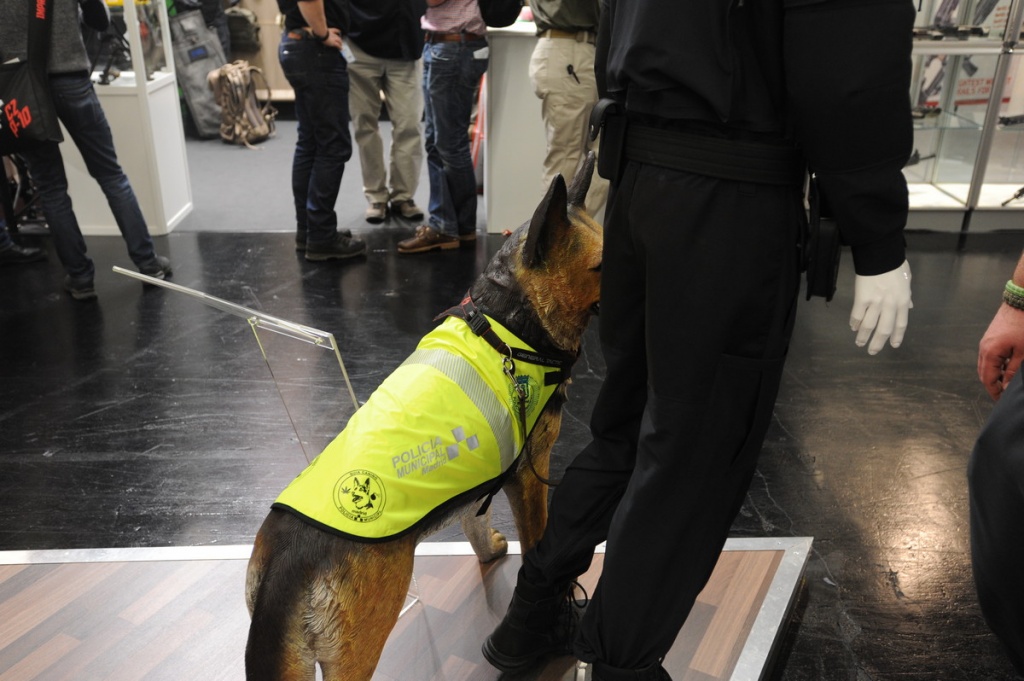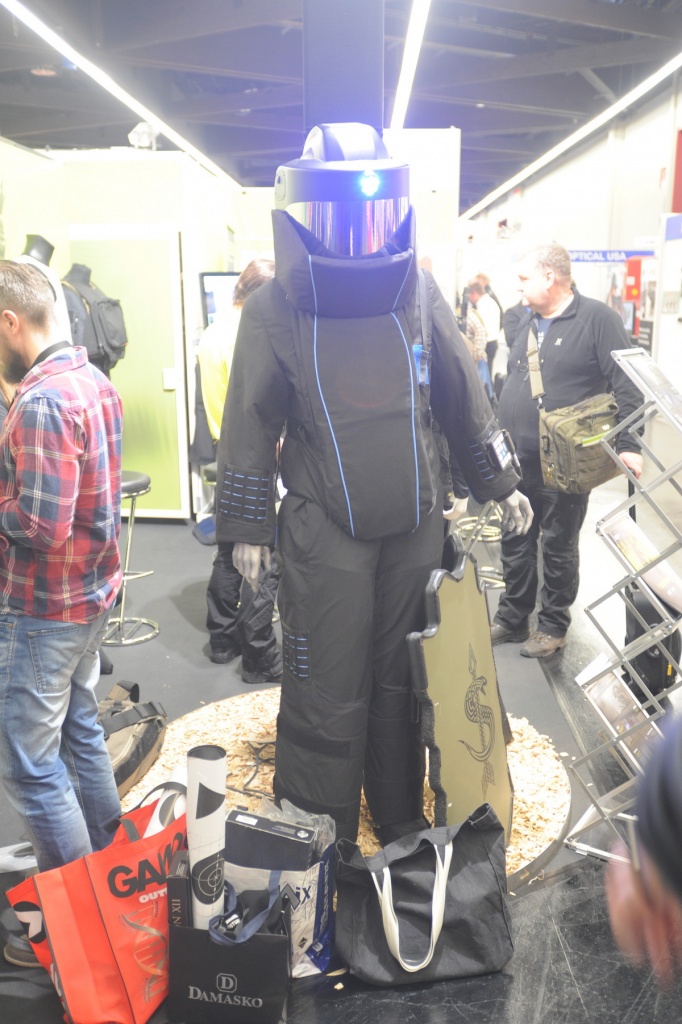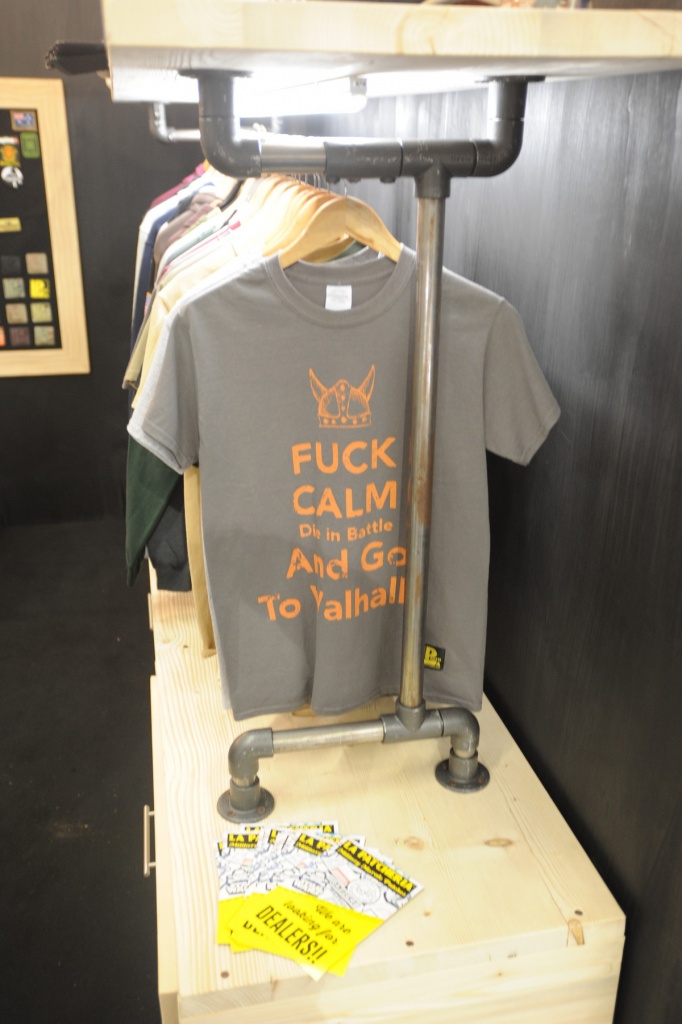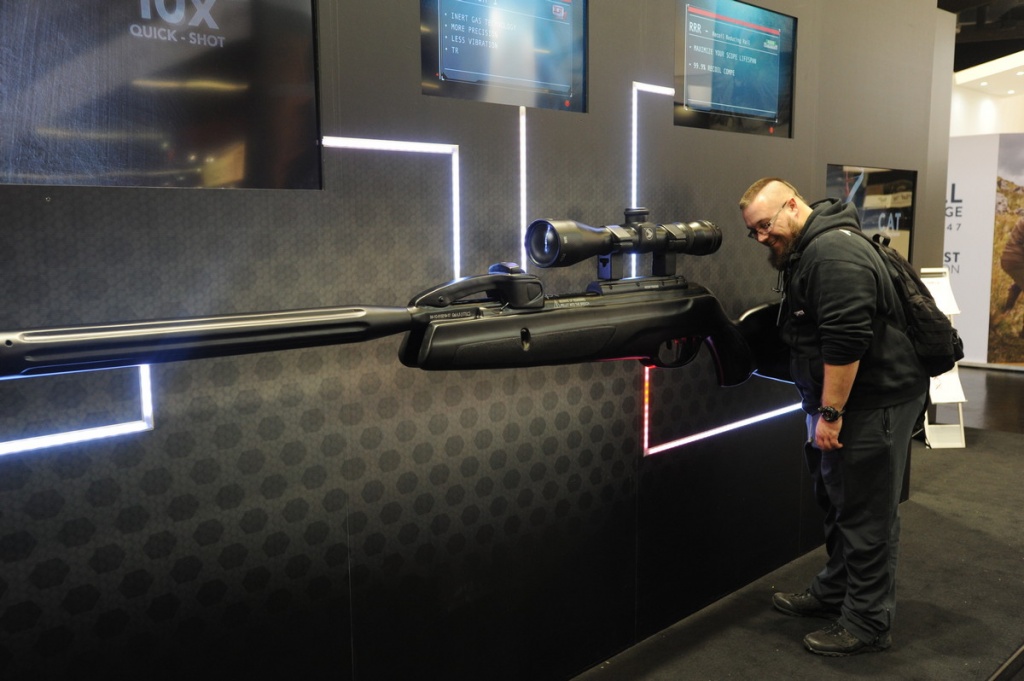 Tomorrow we hope to bring you more real info about select producer and their new items.