YZH a rising star for everything connected to airsoft gear. Today they bring us the news about the best utility belt for everyday carry you could wish for this christmas. I will shorten this introduction so you can get to the business of acquiring one yourself.
Emersongear has launched a new series of Cobra Tactical Belt Series, you can call it a Christmas present.
Tactical Gear fans might have noticed there are hundreds of thousands companies are providing belts based on Cobra buckle, but the essential element is how the designer and manufacturer demonstrate its own soul.
Cobra buckles are not cheap, and they need to be manufactured upon the order, we had to wait for Cobra to manufacture the buckle and sailed on the sea for about one month before the buckles arrive at our factory.

Certificate for the Cobra from AustriAlpin

Basic styles, Materials and Handicraft etc of the Buckle
After brainstorm and hardworking at our R&D Department, we have finally designed 3 models for various preferences.
We have designed these 3 models not only for the benefit but to create a great concept which to bring the military elements into the everyday life, to make the EmersonGear brand different than how normal people think of things Made in China, we are honoured and proud of the EmersonGear brand.
EmersonGear Cobra 1.5inch Belt
ITEM: 9301
Keywords: Cobra Buckle / Quick Release / High Stable / Body Intimate / Imported Webbing / Light Weight / Reinforced Stitching
From the experience of wearing the belt, I could say the 1.5inch belt matches almost any kind of pants, you can feel the amazing bound of the belt to your waist, and it can carry Clips, Strings or any other EDCs safely.
The Cobra buckle itself weighs 91gram only but the horizontal strength is 18KN.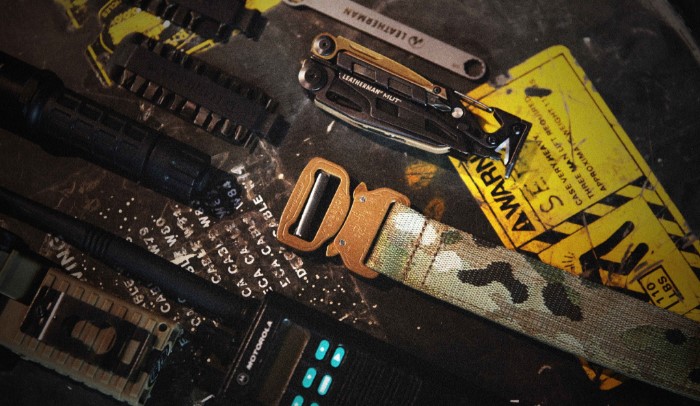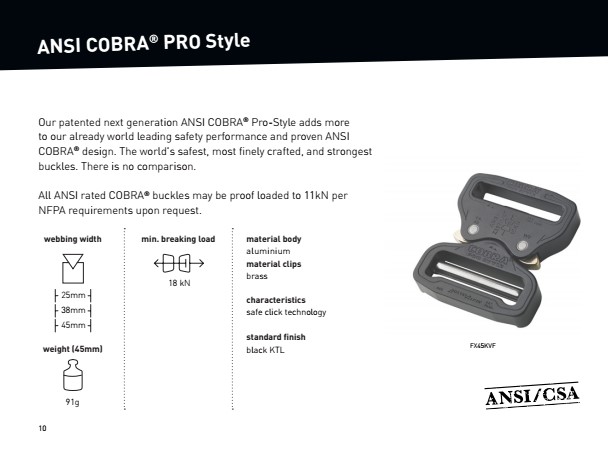 Small Buckle, Big Ability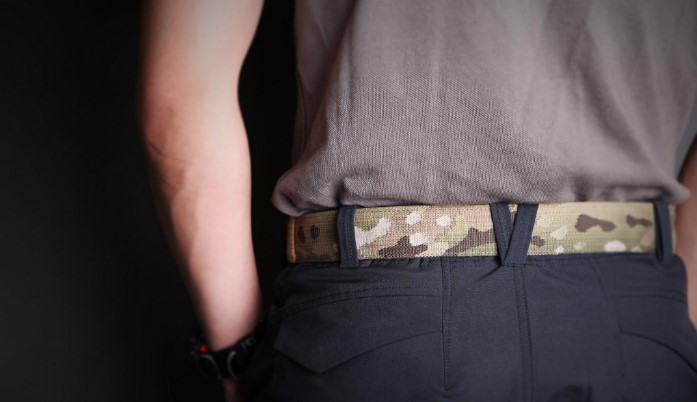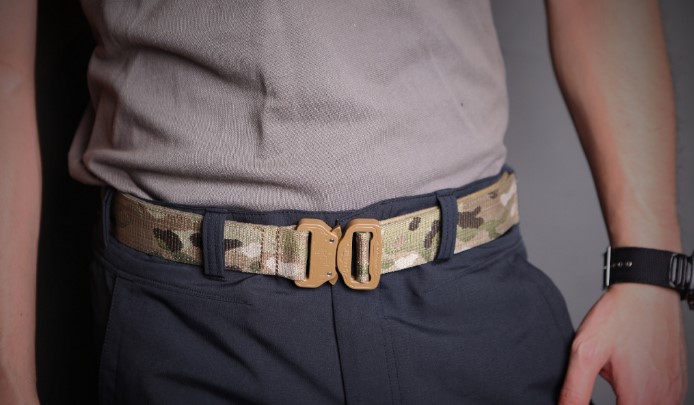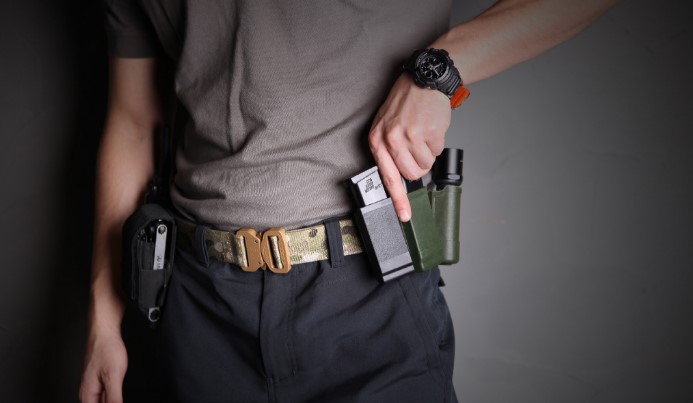 EmersonGear Cobra D-Ring Riggers Belt
ITEM: 9313
Keywords: Quick Release / High Stable / Safe D ring / Both sides Fixing / Reinforced Stitching
This model in the middle of 1.75inch Cobra Belt is can be used both sides, 45mm buckle is more than enough for camping, inside it has the two way fixing and is compatible with a Velcro system inside belt, increased the stability of carriage. About the D Ring, many fellows are wondering how it can carry exactly, to test that we did a test with our Biggest buddy, see the video here.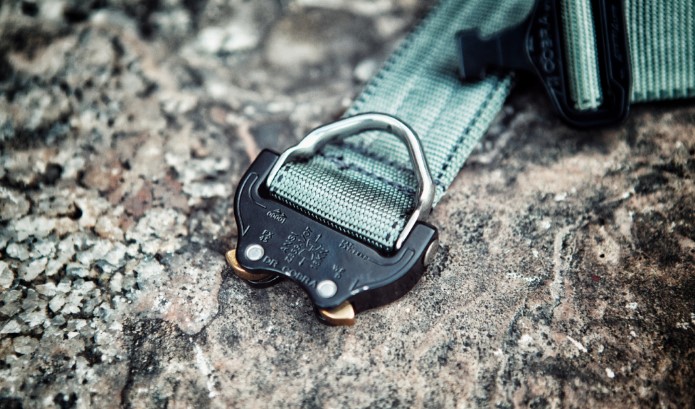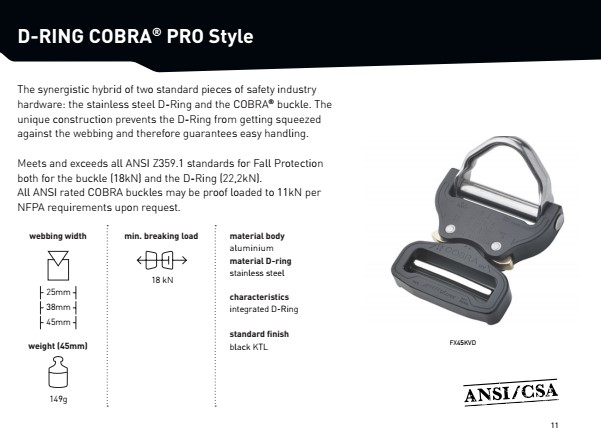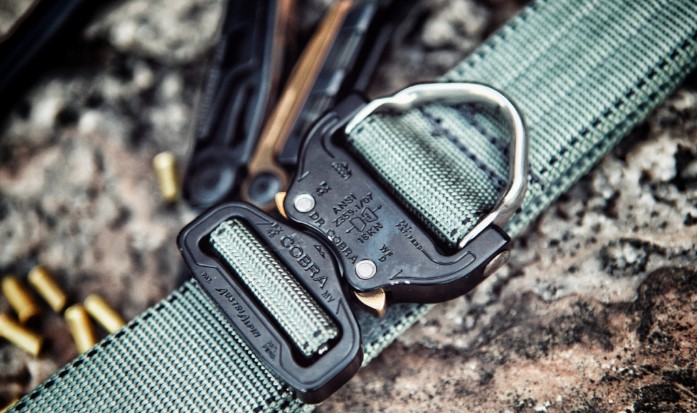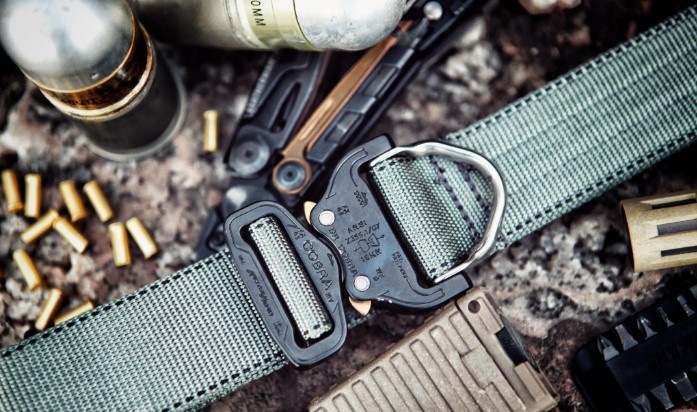 About the 3rd model, you think I would continue writing about the buckle, wrong, the hot point on this model is the Webbing*
We have utilized the technique to turn 1.75inch into 2inch, every single of the belts are manufactured uniquely, that makes our EmersonGear belt more stable than other brands when using a MOLLE.
As a main part of the tactical belt, the outer belt is same size as the inner belt, and will not rub the waist / butt and feel stuffy but it will provide stronger binding force than a cummerbund and more comfortable, also it can avoid the shaky phenomenon when running. You can call it a little new invention.
Except the same function of two way fixing as 1.75inch model, this belt also has a inner belt with 2 ways usage, perfectly compatible with your other belts and cummerbunds.