GHK 553 GBBR is in stock at  SAMOON 
The gun from GHK we were all admiring at IWA is here and it is made available at SAMOON  So all you fans of realistic GBBR airsoft rifles will get what you need.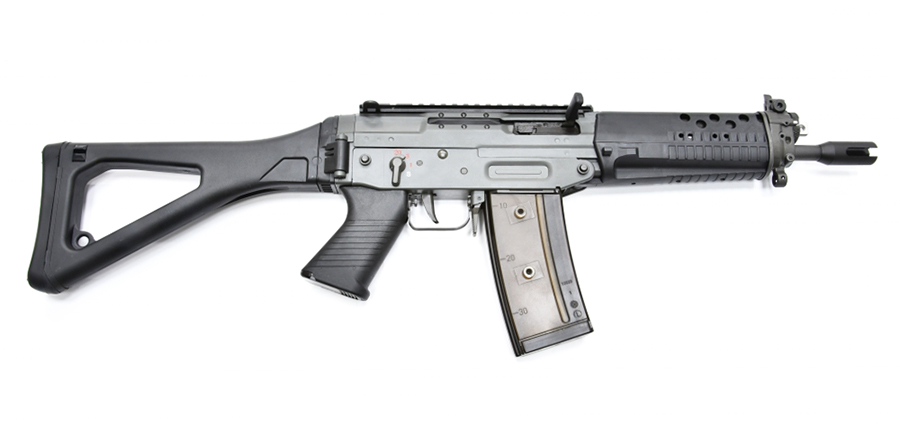 Specifications
● Length: 480mm~740mm
● Inner barrel: 245mm
● Weight: 3050g (with magazine)
● Bullet: 6mm
● Capacity: 32 rounds
● Power: 120m/s (395fps)
● Power source: 12KG GAS
● Year of manufacure: 2018
Product Feature
1. Real representation of fire control system (3-round burst mode).
2. Manganese phosphate surface treatment plus Cerakote coating of the body.
3. Integrated steel barrel plus steel gas tube.
4. Parallel connection designed lightweight magazine.
5. CNC processed fishbone rail (spec of M1913).
6. Authentic spec of both handguard and grip.
7. Folding-butt-stock design.
8. 551 kits will be released for user's choice.