I think that the birds in the trees are already talking about how much I like PolarStar. Whoever asks me on the field what system I am using, the answer is always only one PolarStar. I am infatuated with the new ASG CZ 805 Bren but as much as I like the gun I would still like it modified to HPA. I have nothing against the AEG systems, they are reliable when made right and you do not run around with a hose attached. But still. AEG breaks down, and if you live in Slovenia, where getting compatible gearbox parts includes a sacrificial goat and dancing around the bonfire then change to HPA is the only logical choice.
I moved to HPA after one to many malfunctions of my trusty but to many times repaired AEG. I bought mine from a store that went under and it was still generation 1 fusione engine for M4. But you know what. After 5 years it still works without a problem and that is saying a lot.
So you can understand I have an eye for the well known PolarStars logo. And I saw one on a guy that was hanging around G&G booth at IWA 2017.
I approached him with the desire to praise their products get a few shots and go my way. The news he provided me with after the introduction really made me happy. And you will see why.
The first thing he presented to me was the PolarStars take on the regulator. Designed and built in the house it offers unparalleled performance and refresh rate coupled with really low consumption of compressed air.
As you can see it is also sporting the PolarStars  color scheme.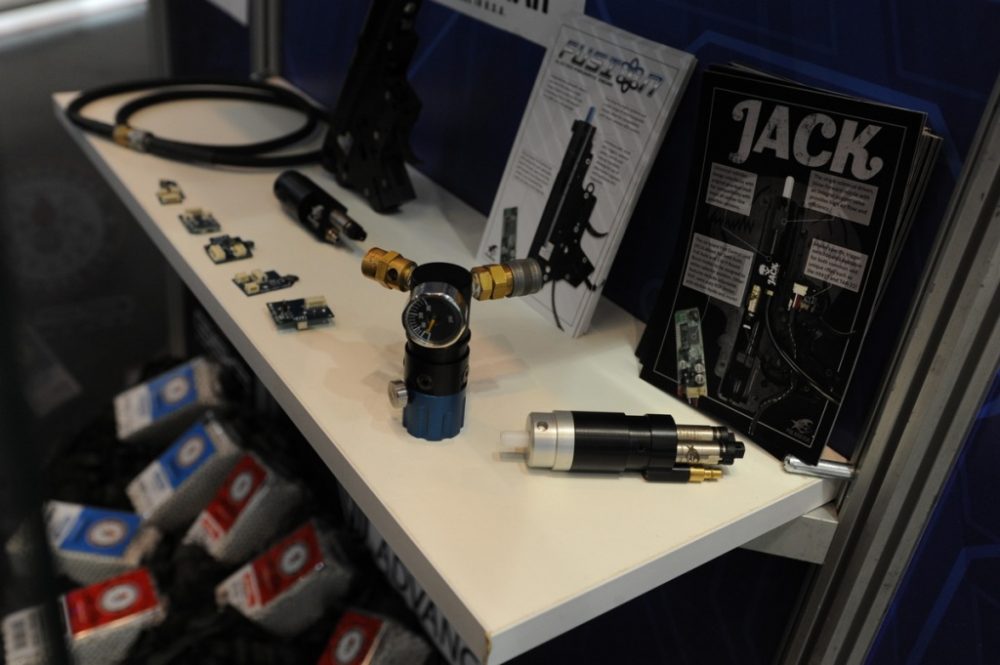 As you can see a really low profile design that can be mounted directly to HPA bottle and has also a tournament lock built in.
And now the question. What is that weird engine on the right. Is it Jack or a modified F1. What is it. The answer is simple.
This is the new PolarStar F2. It will be a new addition to the PolarStars line of awesome products. With the same functionality and customizability of its big brother Fusion Engine.
Items will be stocked somewhat soon but precise dates were not given to me. As I understood they will come out in second or third quarter of 2017. I will inform you of progress as soon as I get some news.
I hope this awesome company will design and produce much more of this awesome products.