Firesupport continues it's giveaway and a lot of awesome prizes are still available. Everything is sponsored by ICS.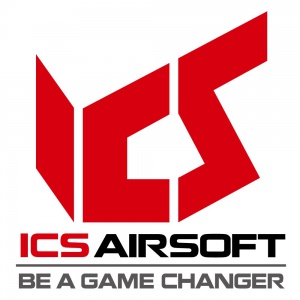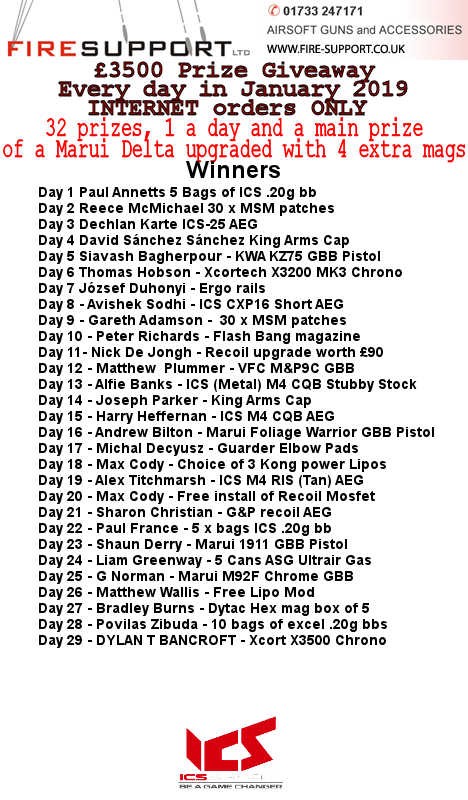 STILL Left to Win
Main Draw 1st and 2nd prize all internet orders from the
Marui NEXT-GEN 4-16 DELTA (Black Version) (AEG) Upgraded and 4 midcap magazines
ICS (Metal) PAR MK3 R MTR EBB AEG Airsoft Gun – supplied by ICS
Left from the Day prizes still to win.
ICS (Metal) M4 CQB with Retractable Stock
ICS (Plastic)(Tan) CXP16 Short Version
33 prizes over 31 days
All internet orders qualify in the draw.
32 prizes. Total prize value £3500
Every day a winner is drawn from the qualifying orders that day.
At the end of the month all qualifying entries from the whole month then go into a final draw to win a Marui 416 Delta upgraded worth over £700
Gun prizes in UK can only go to members of insured airsoft sites or UKARA registered players, rest of Europe can win any prize
(additional postage will be needed from non UK mainland winners).
Prize winners and prizes announced on facebook every day.