FireSupport our quirky jet reliable and well stocked shop from England flooded our email with news about some awesome items they got in stock.
First there is the ICS Electric Drum magazine that retails for 81 GBP and with special adapters work also with other AEG-s. This drum was picked by FireSupport because it is reliable for a long time. To this I can confirm personally as I owned one for over 3 years, and in the end I sold it still working as I change to mid-cap magazines.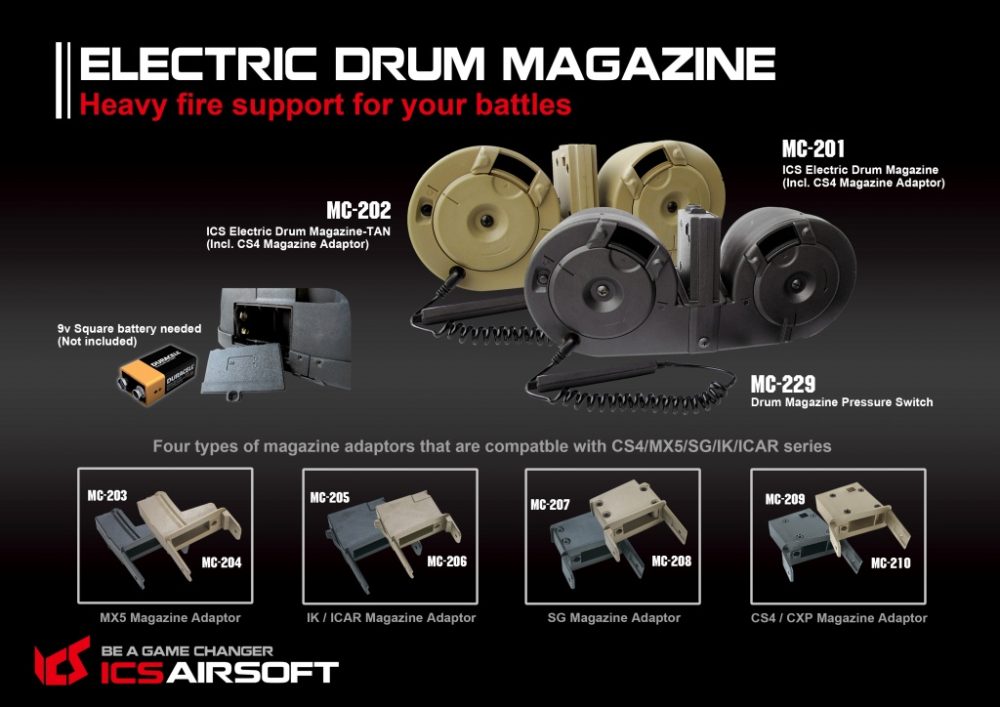 Here is also the new range of ICS rifles they added to the store. More info is available with clicking on the picture.
Models are: ICS-267,ICS-268,ICS-274,ICS-275,ICS-380,ICS-381,ICS-382,ICS-383





If you want to upgrade your VSR sniper rifle to 500FPS then the FireSupport engineers are one to talk to. Here is the short list of things they offer for the upgrade.