I covered this innovative item some time ago and now you can get it from Action Sport Games
ASG is proud to announce our NEW HERA ARMS Multi-Position Polymer Front grip.  In conjunction with our License agreement with Firearms manufacturer HERA ARMS, we have developed the Airsoft version of their innovating HFGA Multi-position front grip design.
This exciting accessory will be hitting stores soon.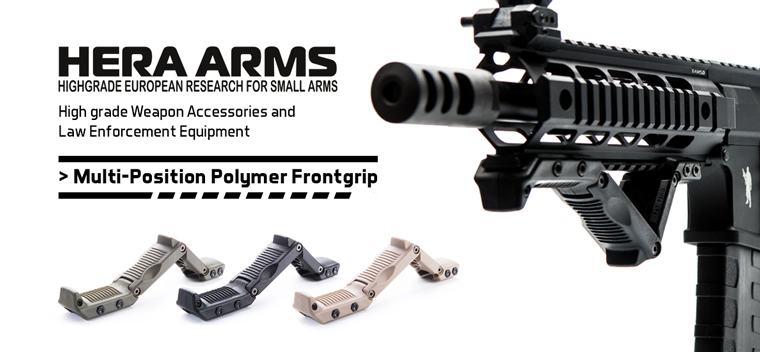 Description:
Multi-Position Front grip for most MIL-STD 1913 Picatinny Rails.
This is an innovative approach to the modern angular front grip currently popular among operators.
Depending on the distance between the attachment points, the angle of the grip will be more or less aggressive.
Features:
Adjustable angle
Solid polymer construction
Steel fittings
Anti-slip grip ridges
Front and back, hand-stop design