Tokyo Marui AK 47 Recoil PRE ORDER £365
arriving in approx 3 weeks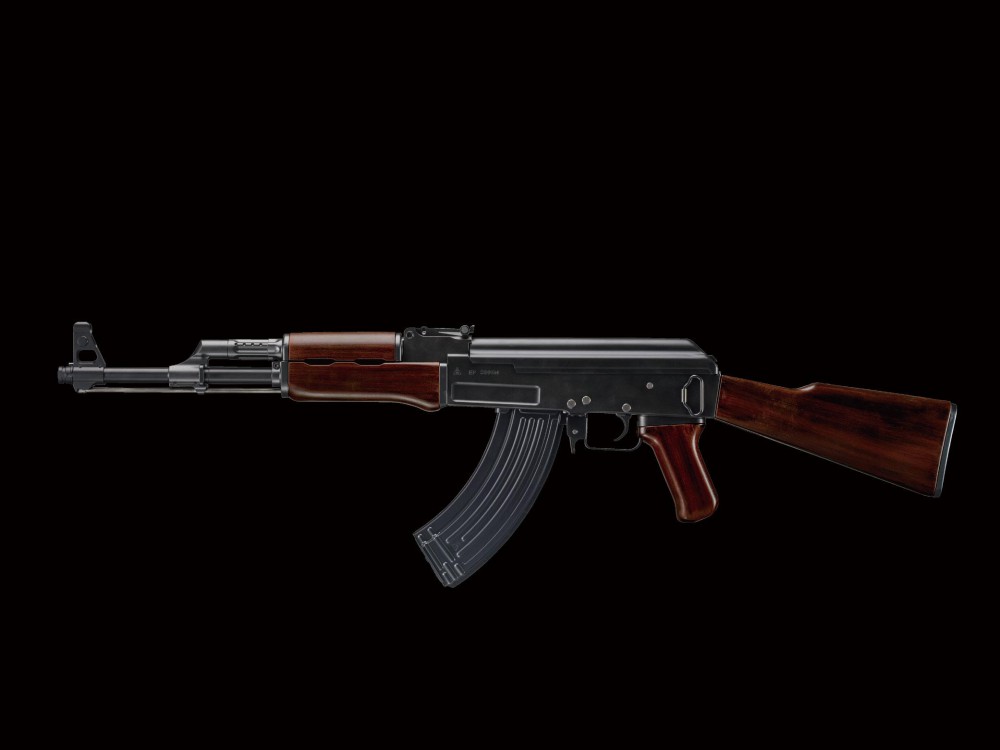 https://www.fire-support.co.uk/category/-pre-order/
AK 47 which can be said as the origin of AK series rich in variation.
AK47 produced in the former Soviet Union is classified into three types from Type I to Type III due to differences in manufacturing method and specifications.
Next generation electric gun · AK 47 reproduces the most produced AK47 III type. We are installing a new auto stop system which was not included in the conventional next-generation electric gun AK series, sticking to more reproducibility and operability, such as improvement of texture and refinement of internal mechanisms.
"Major features"
With Shoot & Coil Engine: By pulling the trigger, the bolt is activated at the same time that it is launched, and the intense rebound generated inside the main body is transmitted to the whole body. Also adopts an auto stop system where the firing operation stops when the magazine becomes empty. It is a model pursuing reality of operation and operability.
Bolt release mechanism: Pull the bolt handle to release the auto stop, with a bolt release mechanism. You can enjoy realistic operating procedures.
Adopted metal parts: We produce a heavy feeling to the eyes by using die casting and press steel for parts of each part, including lower receivers, and a heavy feeling when we got it, realizing high rigidity.
Surface finishing to enhance texture: The lower receiver reproduces the texture of steel black dyeing treatment by applying deflick coat. In addition, we adopt reddish woodgrain finish for hand guards and stocks. It is directing a realistic feeling derived from non-movable real guns and various materials.
Adjustable front / rear site: The front site can be adjusted up, down, left and right with a dedicated adjustment tool. Also, in the rear site, just by changing the position of the slide bar, the plate-like site main body is raised, and the landing up / down adjustment can be performed.
Corresponding to various muzzle options: If you remove the muzzle protector of the muzzle, you can install the muzzle option of 14 mm reverse screw specification such as silencer.
Steel press magazine: Magazine with 90 bullets and a similar steel case made outer case is attached. With built-in follower stopper, you can enjoy only firing operation without putting BB bullet in magazine. * There is no magazine compatibility with the magazine for AK74.
Magazine adapter included: By attaching an adapter to the main unit, a magazine for electric gun standard type AK becomes usable. ※ When installing the adapter, the auto stop system and the bolt release mechanism will not operate. Also, the magazine for the next generation electric gun AK 47 can not be used.
Shoot & recoil engine installed
■ Auto stop system installed
■ Variable hop-up system
■ Full automatic (continuous) / semi-automatic (single) switching type
full length 875 mm
Gun height 300 mm
weight 3,155 g (including empty magazine and battery)
bullet 6 mm BB (0.2 to 0.28 g)
Power source 8.4 V Nickel Hydrogen 1300 mAh Mini S Battery (* 1)
Number of bullets 90 shots
Model name AK47
type Assault rifle
Specification
Package Contents:
AK 47 main body, magazine (90 shot counts), protective cap, front site � adjustment tool, magazine adapter � 2, handling instructions � instructions, hexagon wrench, charger, charging rod, cleaning rod, BB bullet (0.2 g / 200), other
package size:
width 1010 x length 290 x thickness 90 mm