We are glad that PTS are releasing
PTS® GRIFFIN ARMAMENT M4SD FLASH COMP, PTS Griffin Armament Low Pro RIGID™ M-LOK Rail 8.6″ / 13.5″ & PTS® GRIFFIN ARMAMENT M4SD FLASH COMP
and start shipping on 14 AUG 2019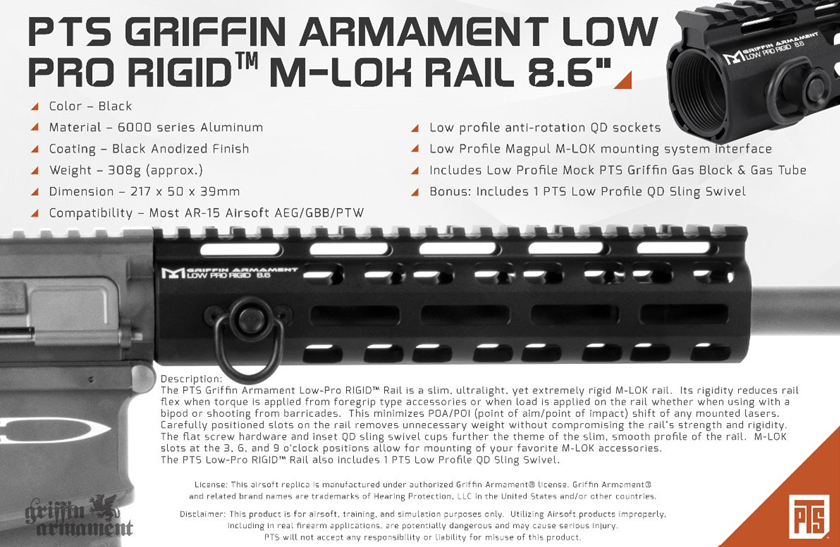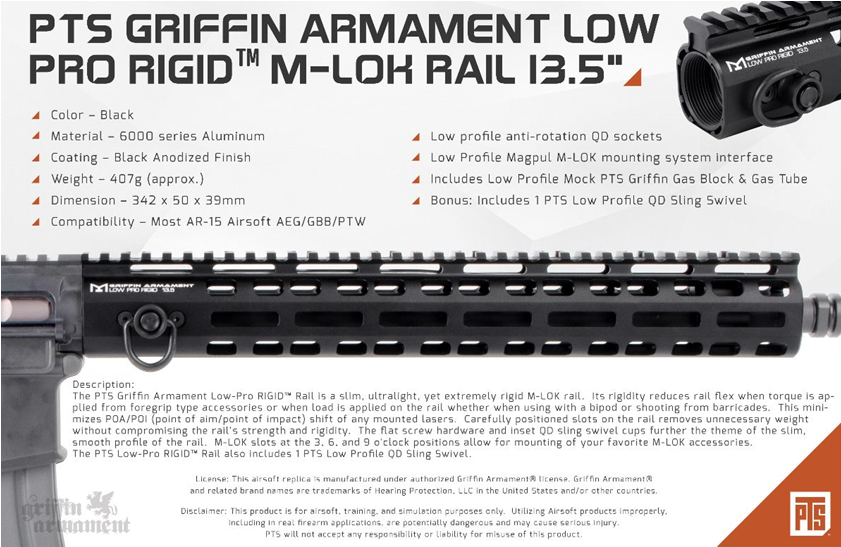 The PTS Griffin Armament Low-Pro RIGID™ Rail is a slim, ultralight, yet extremely rigid M-LOK rail.  Its rigidity reduces rail flex when torque is applied from foregrip type accessories or when load is applied on the rail whether when using with a bipod or shooting from barricades.  This minimizes POA/POI (point of aim/point of impact) shift of any mounted lasers.  Carefully positioned slots on the rail removes unnecessary weight without compromising the rail's strength and rigidity.  The flat screw hardware and inset QD sling swivel cups further the theme of the slim, smooth profile of the rail.  M-LOK slots at the 3, 6, and 9 o'clock positions allow for mounting of your favorite M-LOK accessories.
The PTS Low-Pro RIGID™ Rail also includes 1 PTS Low Profile QD Sling Swivel.
Features:
Low Profile Magpul M-LOK mounting system interface
Low profile anti-rotation QD sockets
Includes Low Profile Mock PTS Griffin Gas Block & Gas Tube
Bonus: Includes 1 PTS Low Profile QD Sling Swivel
Specification:
Color – Black
Material – 6000 series Aluminum
Coating – Black Anodized Finish
Weight –

8.6″ – 308 g (approx.)
13.5″- 407g (approx.)

Dimension –

8.5″ – 217 x 50 x 39mm
13.5″ – 342 x 50 x 39mm
Compatibility – Most AR-15 Airsoft AEG/GBB/PTW/GBLS DAS GDR15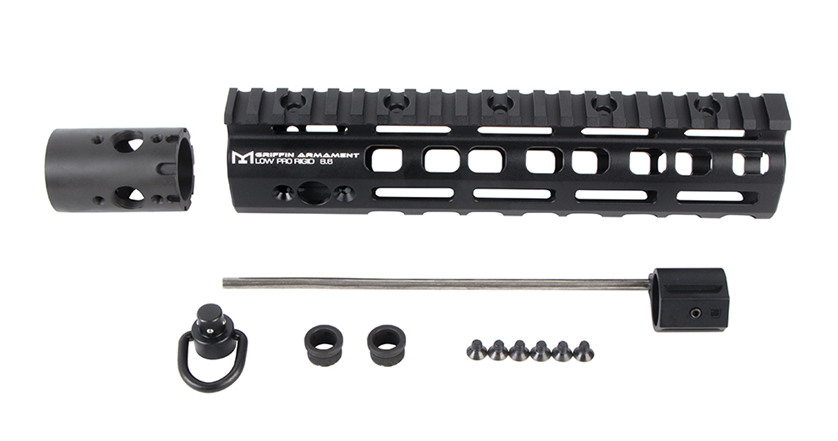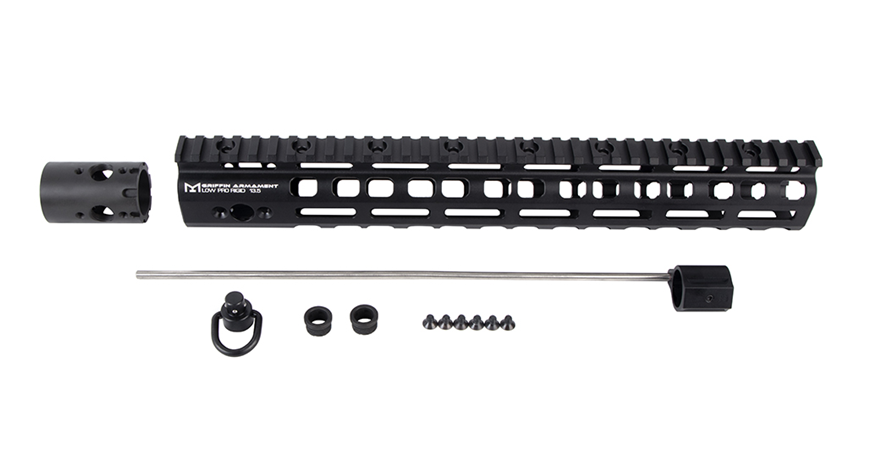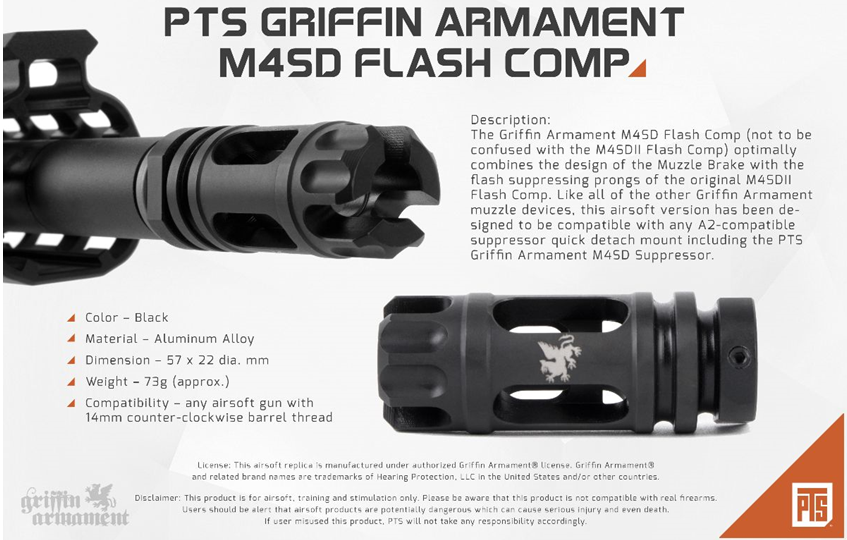 The Griffin Armament M4SD Flash Comp (not to be confused with the M4SDII Flash Comp) optimally combines the design of the Muzzle Brake with the flash suppressing prongs of the original M4SDII Flash Comp. Like all of the other Griffin Armament muzzle devices, this airsoft version has been designed to be compatible with any A2-compatible suppressor quick detach mount including the PTS Griffin Armament M4SD Suppressor.
Specification:
Color – Black
Material – Aluminum Alloy
Dimension – 57 x 22 dia. mm
Weight – 73g (approx.)
Compatibility – any airsoft gun with 14mm counter-clockwise barrel thread