from now to Sep 20 2017
some of
A&K, APS, ARES, CYMA, DBOYS, G&P, King Arms, PPS, Snowwolf
30%-40% OFF
don't miss the final chance!!!

Features:
Dedicated semi-automatic only construction allows for use as DMR or sniper role
Realistic tan/green finish as seen on real steel G28 rifles used overseas
Fully adjustable stock including, length, height and cheek weld
Includes bipod and bipod adapter
Exact replicas of H&K Optics mounts and 30mm adapters included
Full-length rail allows for modular accessory mounting
Each rifle is individually serialized from 1-250
Includes H&K traded rail covers
Uses standard 417 style magazines
Gunsmith Bros GB-01 Series – In stock now !!!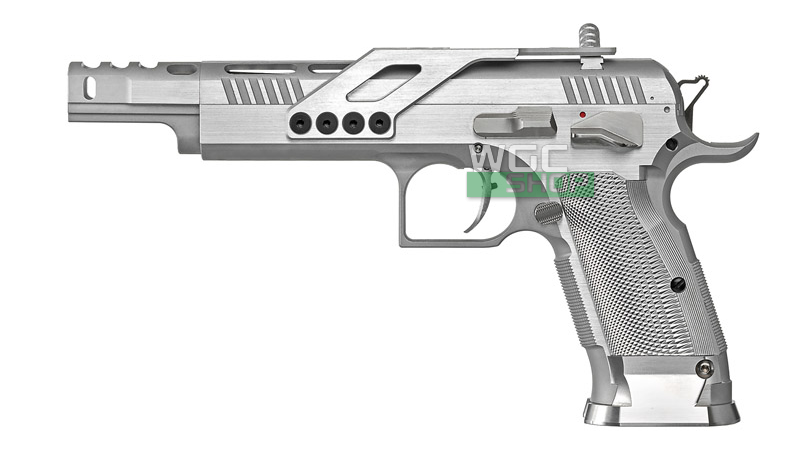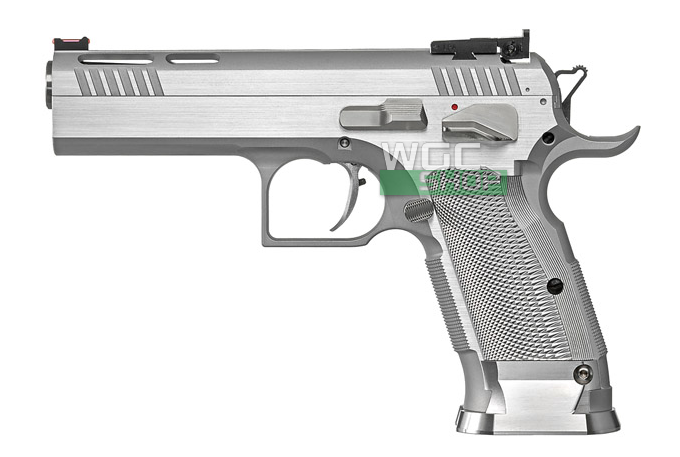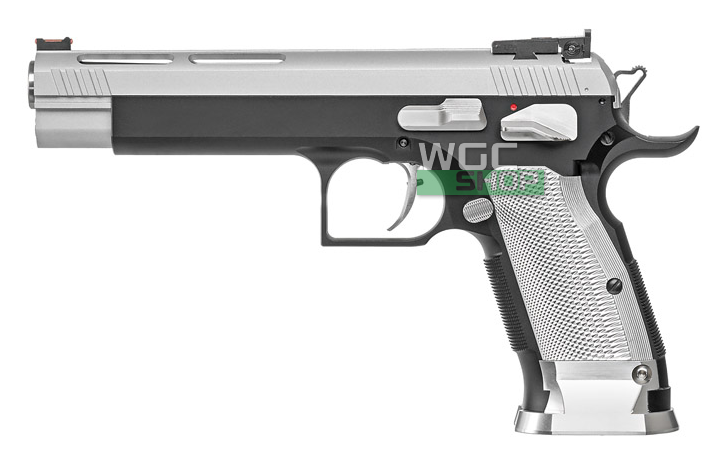 – CNC machined Aluminum / Steel / Stainless construction
– Compatible with Marui Hi-Capa magazines
– 3x Aluminum Magazine Base Pad
– Hammer spring tool
– Hard Case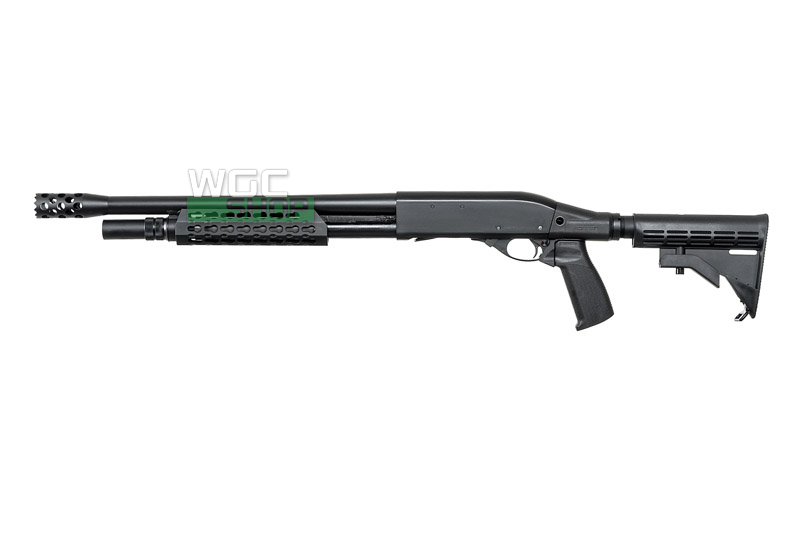 Built Material: Metal alloy w/ plastic furniture
Magazine Capacity: 4+1 (Proprietary MK-II Series Shells)
Length: 883-965mm
Barrel Length: /
Weight: 2440g
System: Pump Action, CO2 Powered Bolt
Muzzle Velocity: /
Package Includes: Gun, Shell x2, Wad x50, Paper Seal x50, CO2 Adapter, Shell Catcher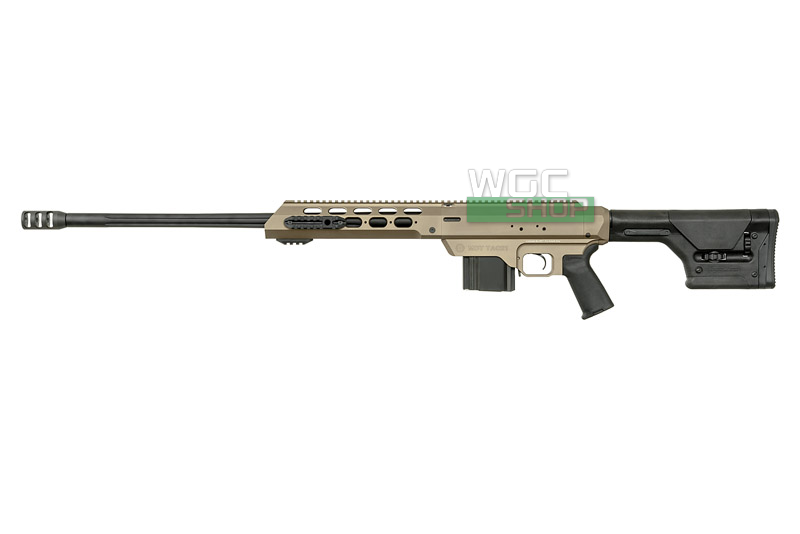 -The TAC21 Tactical is a Gas Sniper Rifle and an official licensed product with full trademarks and logo from Modular Driven Technologies (MDT).
-The TAC21 Chassis System is CNC Machined from aviation grade Aluminum with Anodized finishing.
-CNC engraved MDT TAC21 marking and unique serial number.
-One Piece Fluted Outer Barrel is CNC machined from aviation grade Aluminum.
-With a top full-length MIL-STN-1913 accessories mounting rail. The built-in mounting rail has 20 MOA (Minutes of Angle) on the action housing and is parallel to the barrel axis on the fore-end.
-2 pcs of side rail and 1 pc of bottom rail are included.
-Steel Flash Hider with military grade surface finishing.
-Equipped with Magpul PTS MOE Grip & Magpul PTS PRS Stock.
-Compatible with M4 AEG stock & tube.
-Compatible with M4 GBB grip.
Built Material: Aluminum / Metal Alloy
Magazine Capacity: 25rds
Length: 1190mm
Barrel Length: 600mm
Weight: 4260g
System: Gas Bolt Action
Muzzle Velocity: 328-361FPS ( HFC134a 0.2G BB )
Package Includes: Gun, Magazine, Manual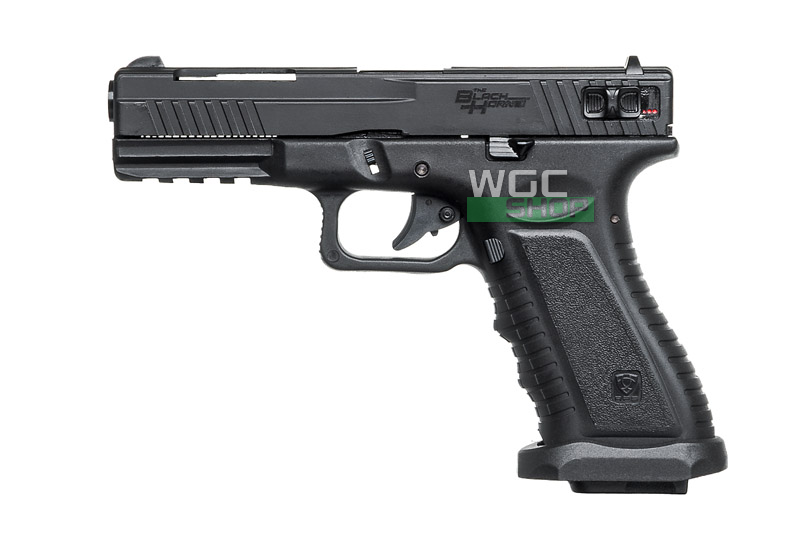 Built Material: Metal with polymer frame
Magazine Capacity: 25+1 ( 6mm )
Length: 194mm
Barrel Length: /
Weight: 800g
System: Gas Blowback ( CO2 Powered Magazine )
Muzzle Velocity: 330-360 FPS with 0.2g BBs
Package Includes: Gun, Magazine, Manual, Case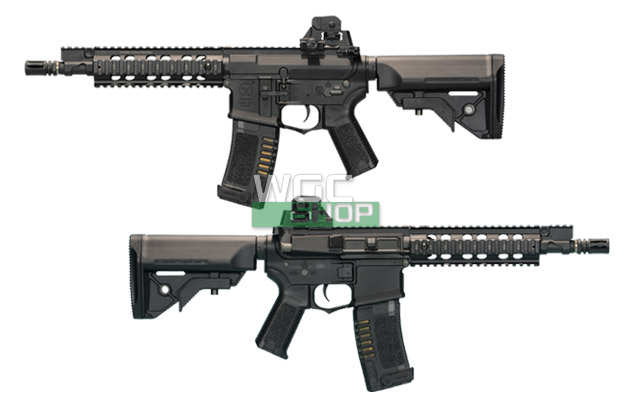 Material : Nylon Fiber
Fire Mode : Full Auto / Semi Auto / Safe ( Fire Mode Can be Customized by Electronic Gearbox Programmer )
Length : 670mm / 760mm
Weight : 2300g
Magazine : 300Rds
Description
-Aluminum Outer Barrel With Flash Hider
-6.03mm Copper Inner Barrel
-Nylon Fiber Handguard With Four Sides Picatinny Rail
-Nylon Fiber Upper and Lower Reciever With Top Picatiny Rail
-Nylon Fiber Folding Stock ( Six Step Extendable )
-Simulation Bullet Inside Magazine