RedWolf is always having some kind of sales and this one is no different. Especially now that they have beefed up SGR-12 in stock. The prettier sister of AA-12. Both from Tokyo Marui.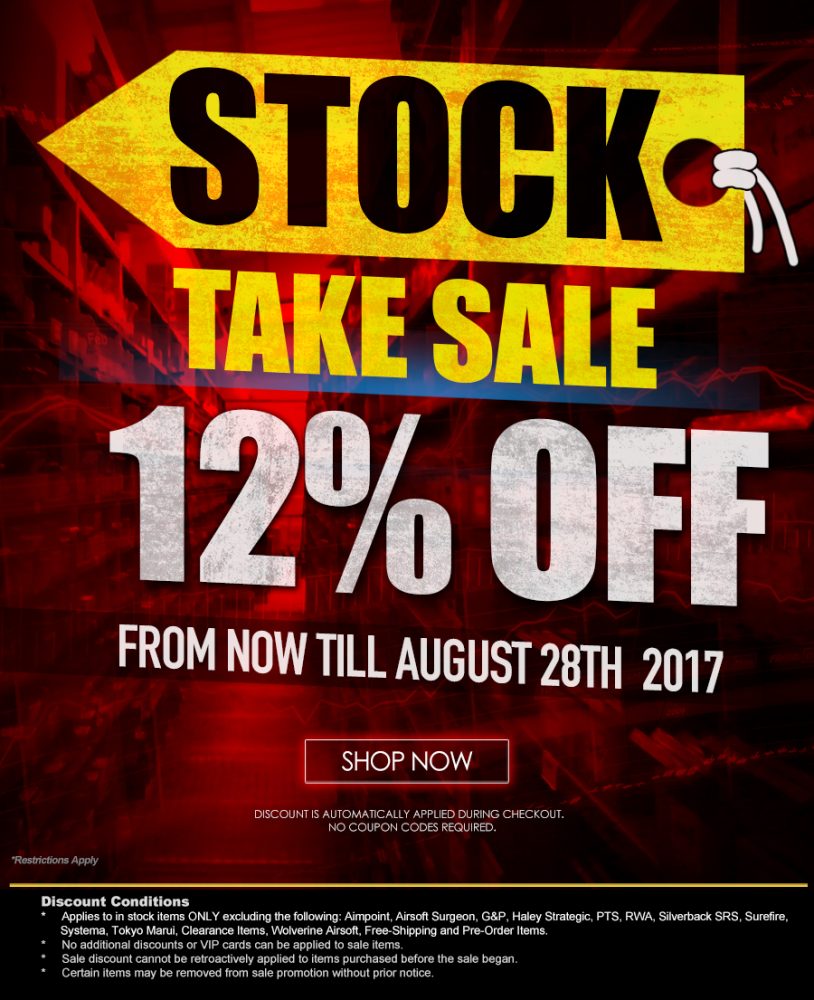 Tokyo Marui SGR-12 Electric Shotgun

Tokyo Marui is known for innovation and pushing the limits, and boy they sure know how to do that! It's the moster, bigger brother to the AA-12 Automatic Electric Shotgun (AES) in the world with 3 inner barrels.
USD$549.99
Gun Heaven (Win Gun) 708 S5 6mm Co2 Revolver – Silver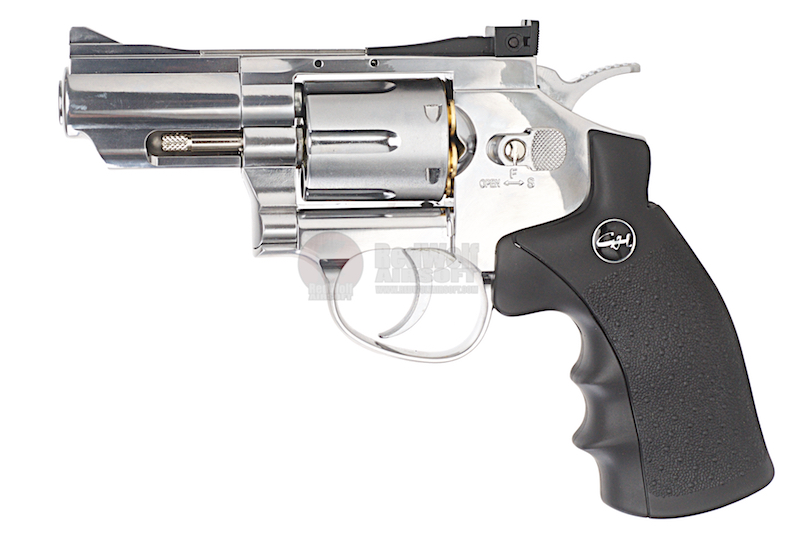 If you're looking for a serious Airsoft pistol then you need to go with CO2. And what better CO2 Airsoft pistol than the WinGun 708 CO2 Airsoft Revolver! With firepower of 420 FPS this Airsoft pistol isn't for the faint of heart.
USD$149.99
EMG Sharps Bros 'Warthog' Licensed Full Metal Advanced AEG Rifle – 10 inch SBR DE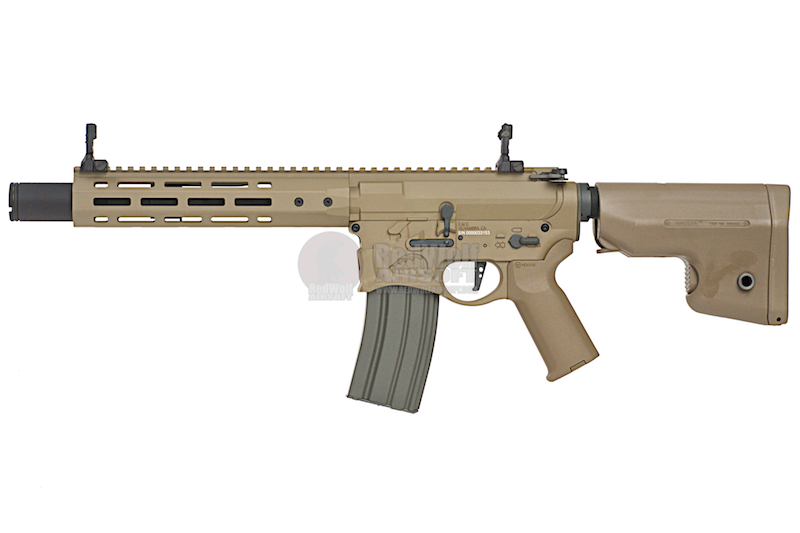 The EMG Sharps Bros 'Warthog' Licensed Full Metal Advanced AEG Rifle comes in a variety of lengths, 7, 10 or 15 inches, in either tan or black form and is the latest in the line of EMG AEGs.
USD$351.00
Gun Heaven (Win Gun) 731 2.5 inch Co2 Revolver – Black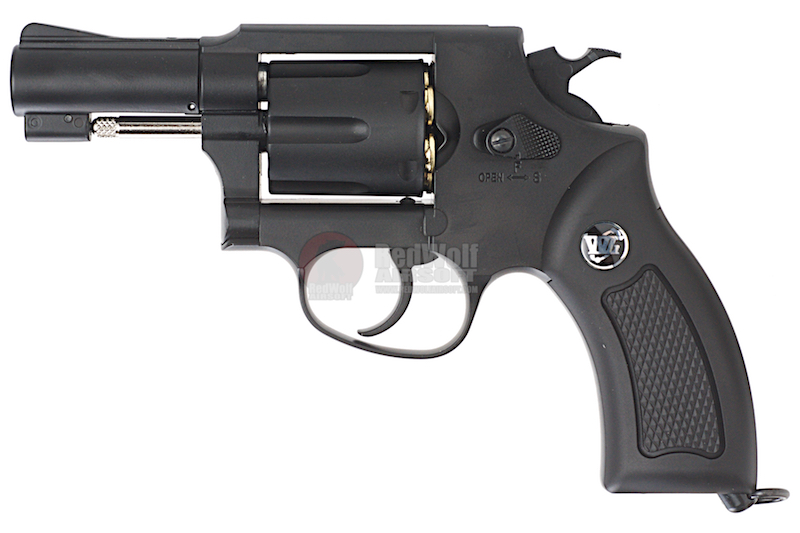 The Win Gun Model 731 / G731 Airsoft Co2 Revolver is a compact, heavy weight, full size, high power and high performance revolver with a whopping output of 400 FPS and realistic operations.
USD$129.99
Tomenosuke-Syoten Blaster 2049 Assembled Model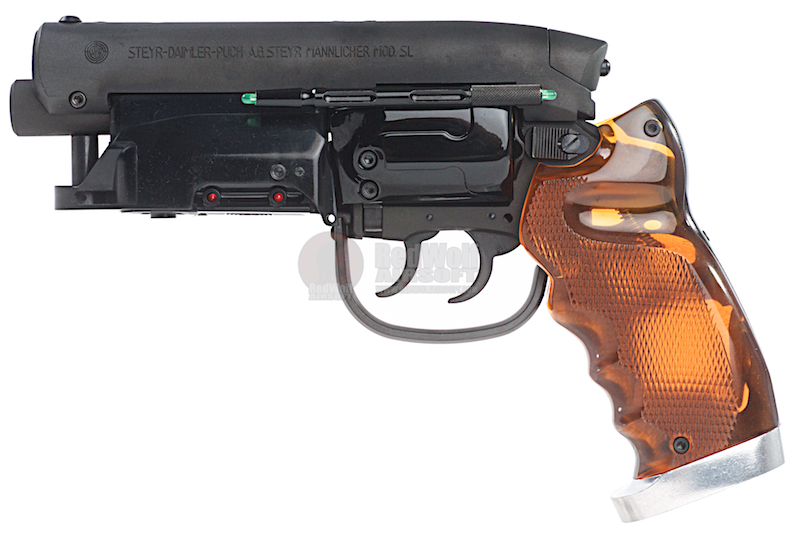 The prop from the movie, yes, prop, was designed / inspired from parts of a Steyr Mannlicher .222 Model SL and a Charter Arms Bulldog revolver.
USD$789.99
Umarex VFC HK45 CT Orginal Parts (Parts # 01-11)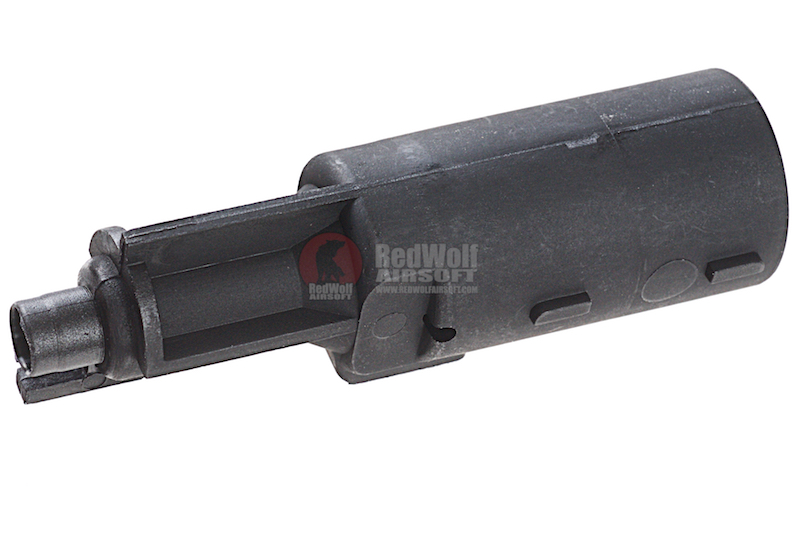 The VFC original part HK45 CT loading nozzle set is a replacement nozzle set for the VFC/ Umarex HK45 CT GBB series.
USD$5.49
Umarex / VFC G28 AEG DX (Asia Edition) – Tan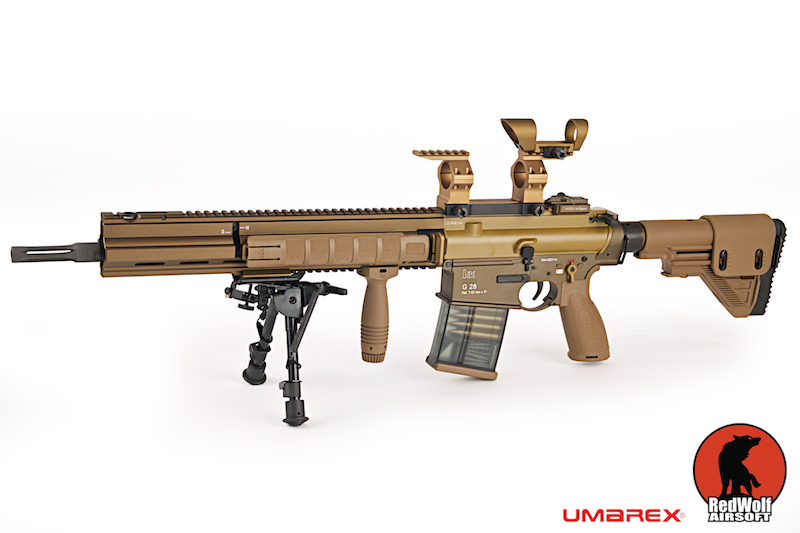 The VFC G28 AEG, fully licensed by Umarex, is a full metal replica with all markings with all the accessories to successfully replicate the real steel version in an electricity powered form.
USD$949.99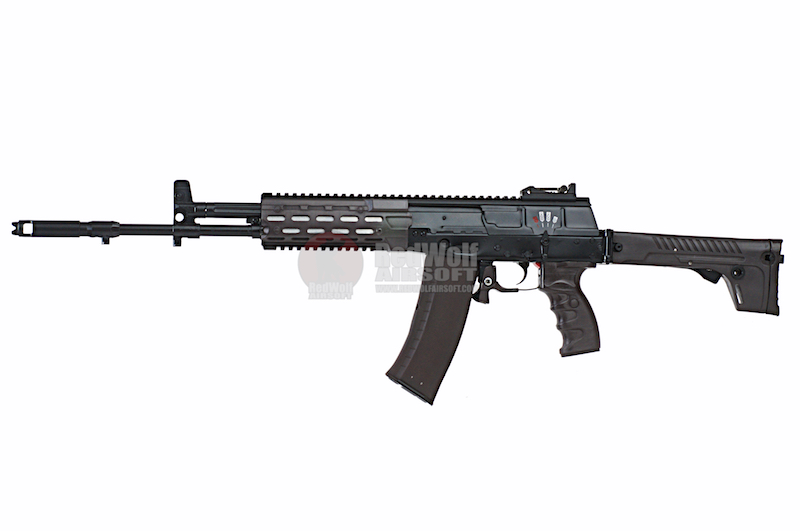 NPOAEG is a Russian-based company that has been making the closest replicas to the real ones since Sept 2011 for half a decade.
USD$799.00