GHK M4 GBBR With Hollow Upper & Lower Receiver is in stock at SAMOON.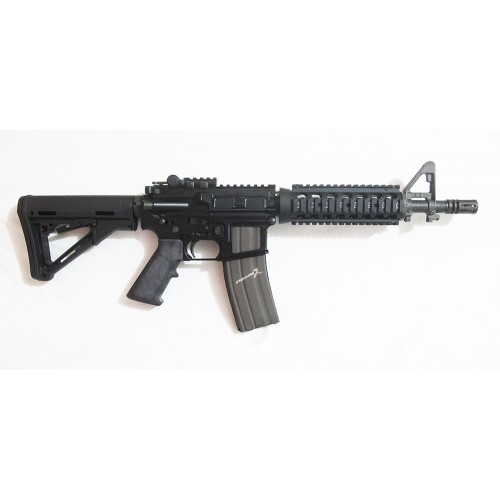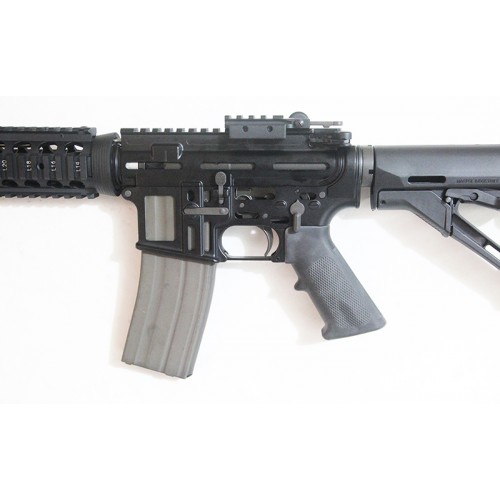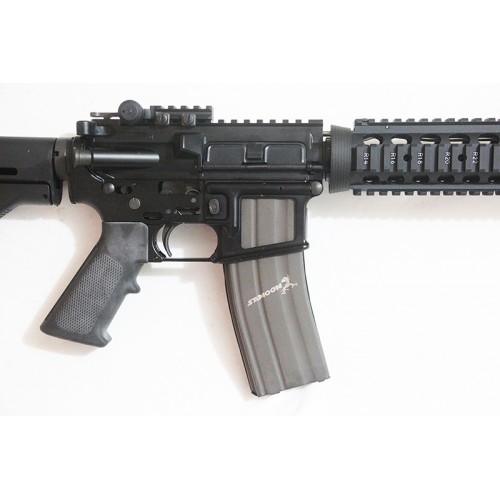 Specifications
● Length:
14.5″: 770~860mm
12.5″: 720~805mm
10.5″: 690~770mm
MOD1: 690~770mm
MOD2: 720~805mm
● Inner barrel:
14.5″: 375mm
12.5″: 300mm
10.5″: 265mm
MOD1: 265mm
MOD2: 300mm
● Weight: 3150g (with mag)
● Bullet: 6mm
● Capacity: 40 rounds
● Power: 110-120m/s (362-395fps)
● Power source: 12KG GAS
● Year of manufacure: 2017
Product Feature
● New HOP-UP system, ver 6.0 new hammer, and stable bolt lock.
● Steel made bolt carrier & CNC fishbone rail.
● The main receiver is made of aluminum die-casting, which is high precision, high stability and good strength.
● The stock is stronger and not easily broken.
● The bolt is adopted by impact-resistant material with a German made connect spring. It is flexible, not easy to break, but easy removal and maintenance; which is also save gas for high airtight characteristic.
● The barrel has very detailed heat sink pattern, which is provided by Montblanc's OEM manufacturer. Steel thin-walled, light weight, and hollow center, the whole process of producing barrel is almost the same level as real gun.
● The inner barrel is a precision one with 6.03mm.
● Nitrided manganese phosphate as surface treatment, which has double cost compared to manganese. This makes the product no rust, and won't scratched.
● The gas consumption of M4 magazine is larger than G5's mag. M4 magazine can shooting 1 and half mag a time in auto mode; 2 to 3 mags in semi mode.