There is a new producer of airsoft gear on the block. And it goes by the name of Jia Dyi. They are proud to announce the arrival of M9 gas pistols. More about them you can find below.
The B&W full metal M9 gas pistols.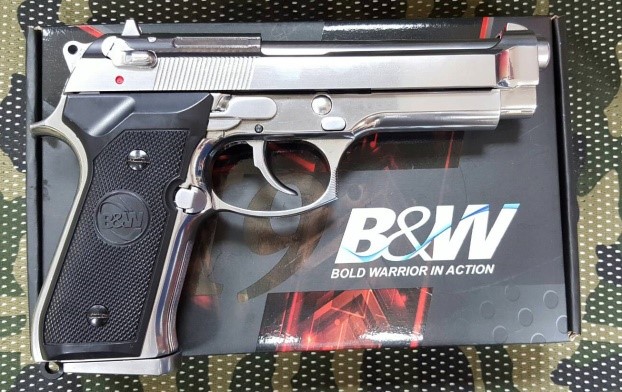 Because of full compatibility with Marui system, it can also use gas magazines from variety brand M9 like KJ/LS/WE. B&W M9, made in Taiwan, will offer you the most inexpensive and reliable way to access to alternative gas pistol market.
They offer two appearances of B&W M9 gas pistol–extinction black version and shinning silver version. Slides and outer barrels can be interchangeable between two models, so that hybrid version is possible for the third choice. With authentic gas magazine and 6mm 0.2g BB propelled by 12kg green gas, B&W M9 gives 109m/s muzzle velocity. Besides, CO2 magazine is optional for higher velocity.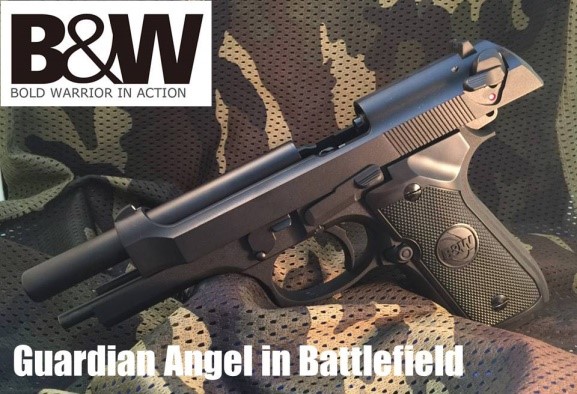 12 pcs per carton packing, they can ship two versions as you wish in single carton packing. Strongly suggest to ship along with green gas, silicon oil and our latest biodegradable 6mm BBs, definitely you will have the most competitive quotation.