2017 CQB World Cup Champions
Last month, we hosted the 2nd G&G CQB World Cup Championships in Taipei, Taiwan. This year, we saw more than 30 teams participate from 25 different countries. Teams competed in various shooting courses that included the 5×5 M.E.T system, Search and Destroy and the CQB Course. After the two day fierce competition, team Chile took the crown of World Cup Champions and a check for $10,000 USD! Following in second and third place were teams from Taiwan and Hong Kong.
We will like to thank all of our dealers, media partners and players for helping us organize and promote this event in their respected countries. We are looking forward to the next one in 2019! For additional information, please visit our World Cup website.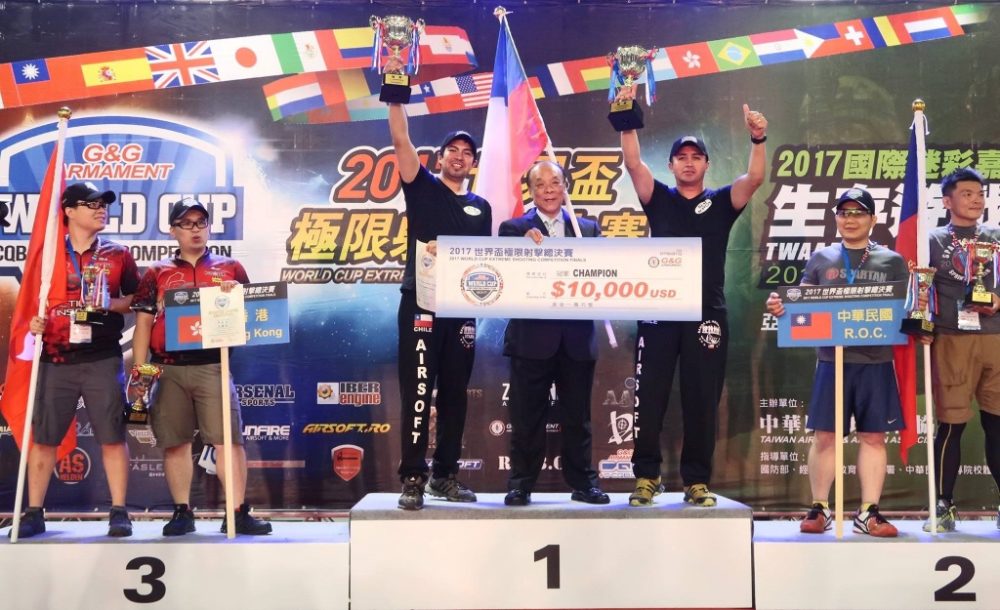 CQB World Cup Live Coverage
Watch Candian airsoft player and Youtuber, House Gamers tour the CQB World Cup competition and interview familiar airsoft industry people. To see the complete final results, visit our Facebook