Oh boy, oh boy!!!!! Today I got the news about the new Polarstar regulator that will hit the worldwide release in early June. As I have seen it at IWA 2017 I am doubly excited about this. More info below.
MRS Regulator
Introducing the new Modular Regulator System (MRS) designed and manufactured by PolarStar Airsoft. This ultra compact regulator stands just 3 inches tall and threads directly onto the HPA tank. In so doing it eliminates the need for a separate UFA and keeps your air rig profile to a minimum. What sets this regulator apart from competing models is its integral on/off valve. This enables you to depressurize the system prior to unscrewing it from the tank to elevate wear and possible damage on the tank threads and o-ring.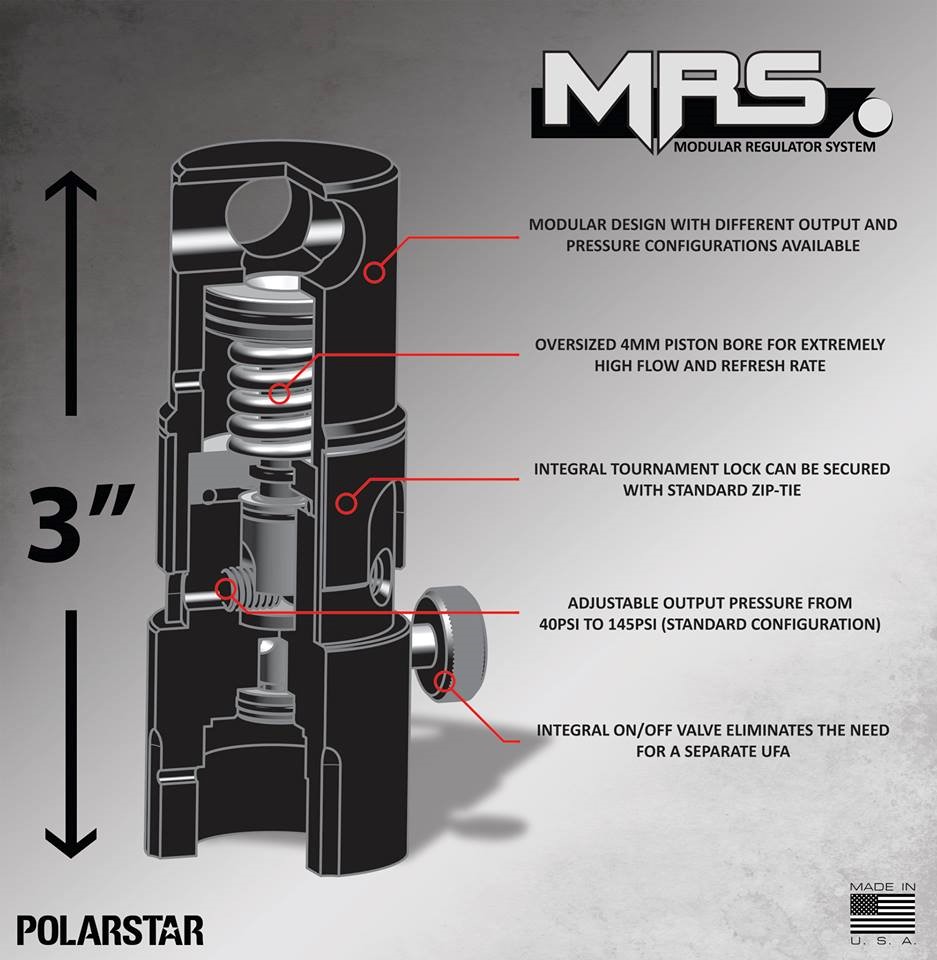 This product will be available worldwide in early June. For pricing and availability, please contact your local store.