WGC Shop, our awesome partner informed us about their great news. All the airsofter crowd will be pleased with this news.  So let's begin.
First the good news – LCT LC-3A3-S G3A3 AEG Coming Soon in 2017 July MSRP US$470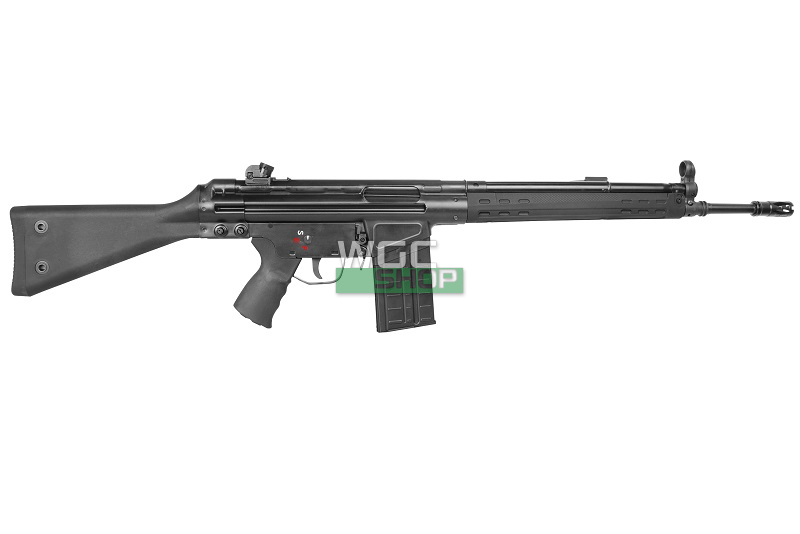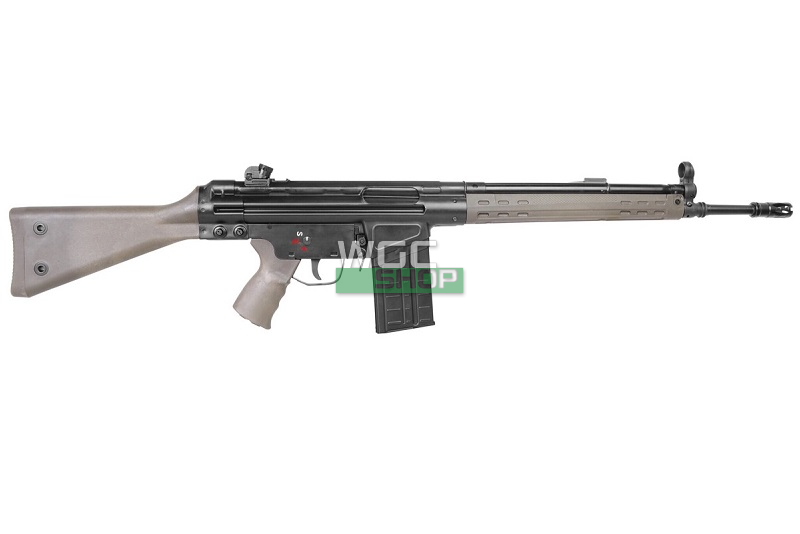 Made in Taiwan
LC-3A3 is the first one of FULL STEEL replica in the world, except the handguard, grip and stock is NYLON FIBER that is the same as the realistic material.
Upper Receiver, Lower Receiver, Flash Hider, Front Sight and Cocking Lever are all made by steel. Especially the Upper Receiver can fitted standard scope claw mount which are Hensoldt Scope with STANAG claw mount and Low profile claw mount…etc.Full Steel Outre Barrel
Front part of the outer barrel is threaded with the zigzag ring.
The Flash Hider can be adjusted due to the threated on the Outer Barrel.

Specifications:
Built Material: Steel / Nylon Fiber
Gear Box: 9mm bearing
Motor: High-Torque Motor 25000rpm
Magazine: 140 Rds
Length: 1026mm
Barrel Length: 515mm ( Brass 6.02±0.01mm )
Weight: 4500g
Battery: 11.1V 20C Li-Polymer ( Not included )
Muzzle Velocity: 400-420FPS with 0.2g BBs
Package Includes: Gun, Magazine
Azimuth Thread Protector for HK45C & FNX-45 Tactical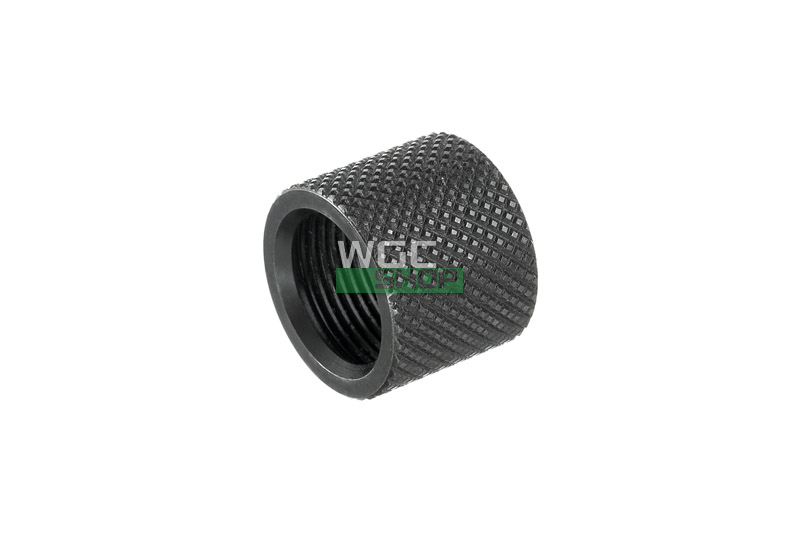 USD8.5
Xcortech XTS-105 3 Targets Kit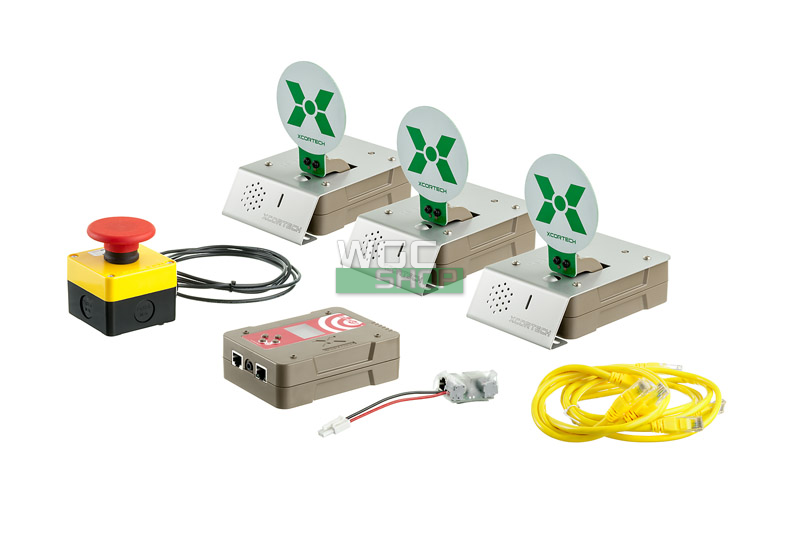 USD260
Ready Fighter MB47 CNC Receiver for GHK AK GBBR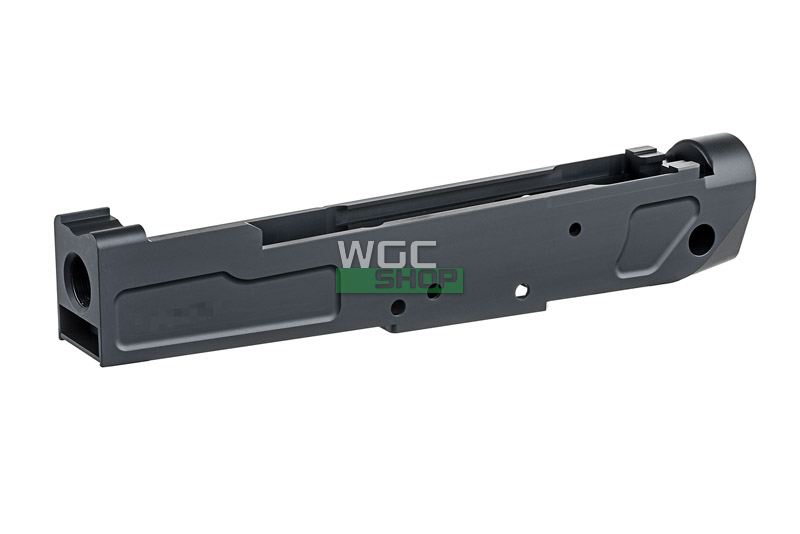 USD362
Action Army 50R Magazine for VSR10
USD10
Toyko Marui AA12 Restock Soon!!!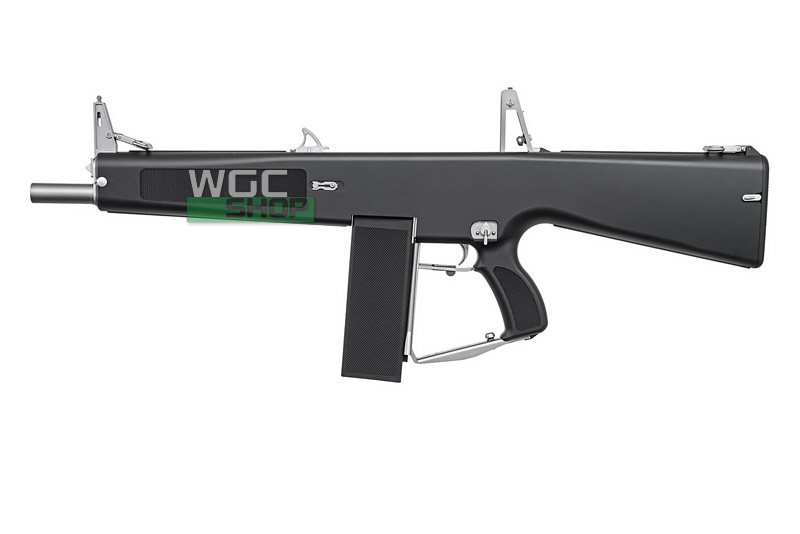 PPS XM26 Pump Action Shotgun ( Stand-Alone Ver )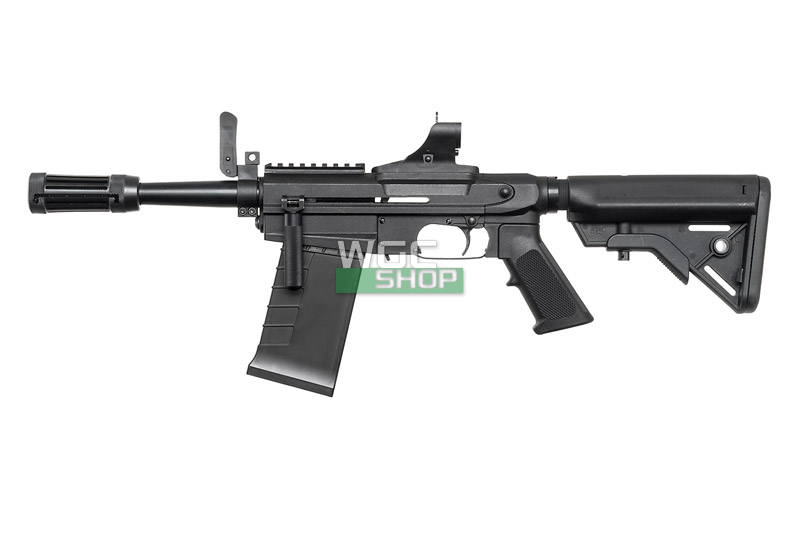 USD160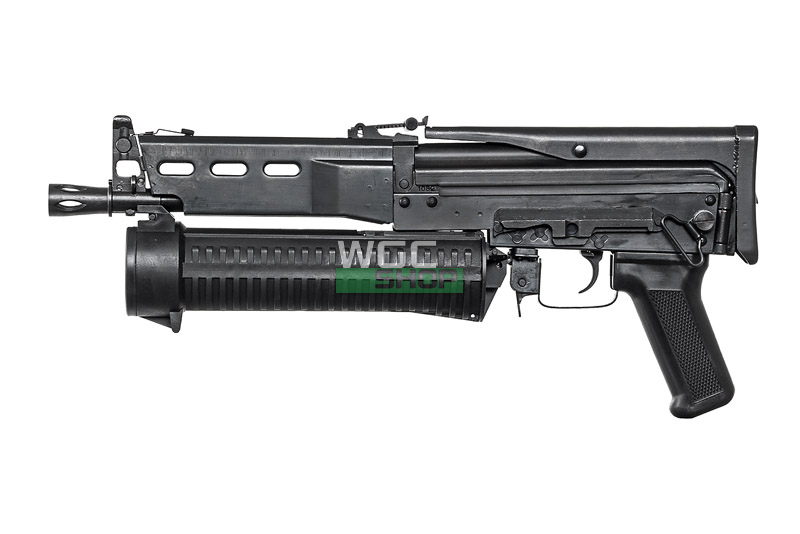 USD196
ARES Amoeba M4 Assault AEG ( Dark Earth )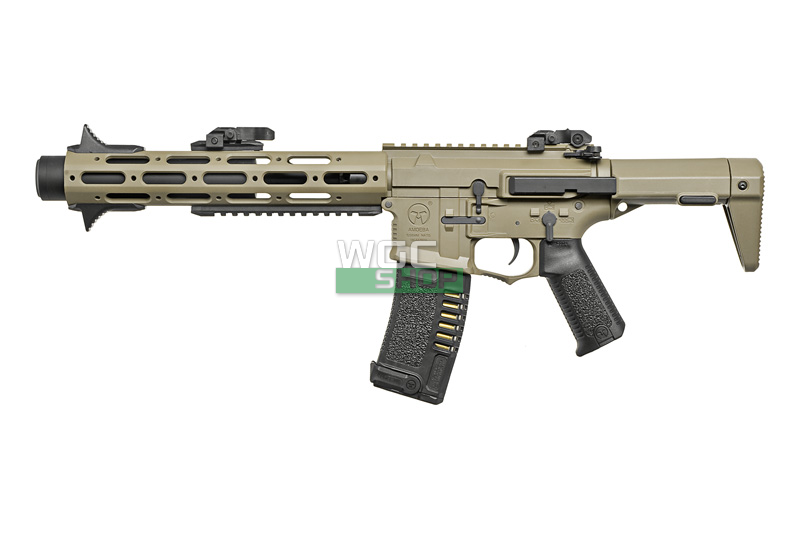 USD224
Gunsmith Bros Hop-Up Base Set for TM Hi-Capa Series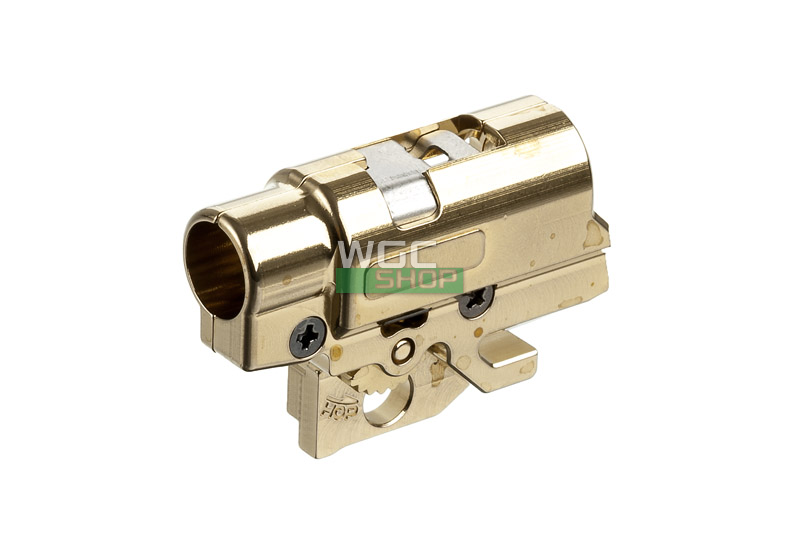 USD58
Gunsmith Bros Magwell – SV New Style ( Silver )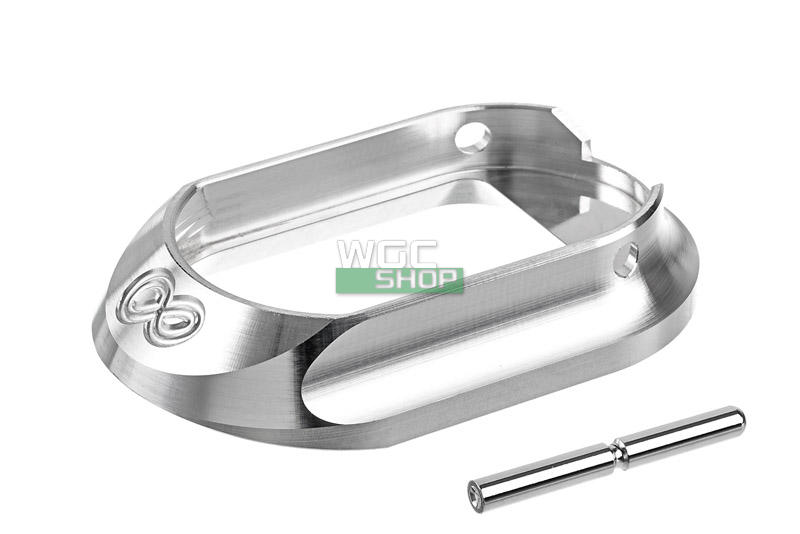 USD35
Pro-Win P226R Aluminum Kit for Marui P226 E2 Gas Pistol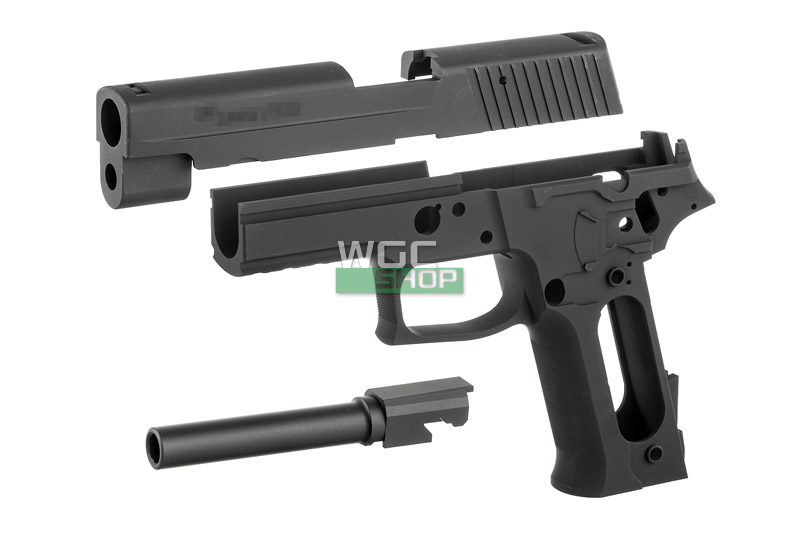 USD217
Pro-Win CNC Chamber for M4 AEG Series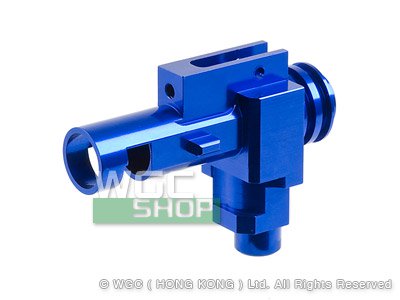 USD18
WE 5.1 Dragon A FUL Gas Blowback Pistol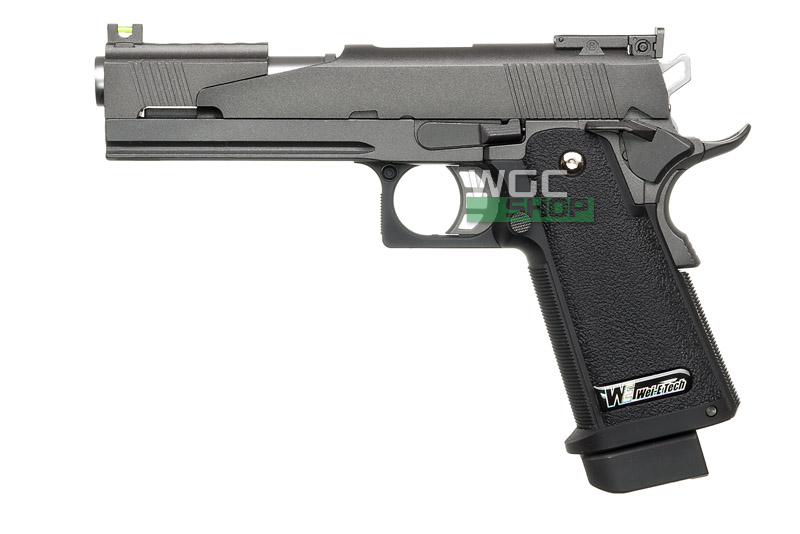 US$86 / Less 30% US$60.20
WE MP-71 Gas Blowback Pistol ( Silver )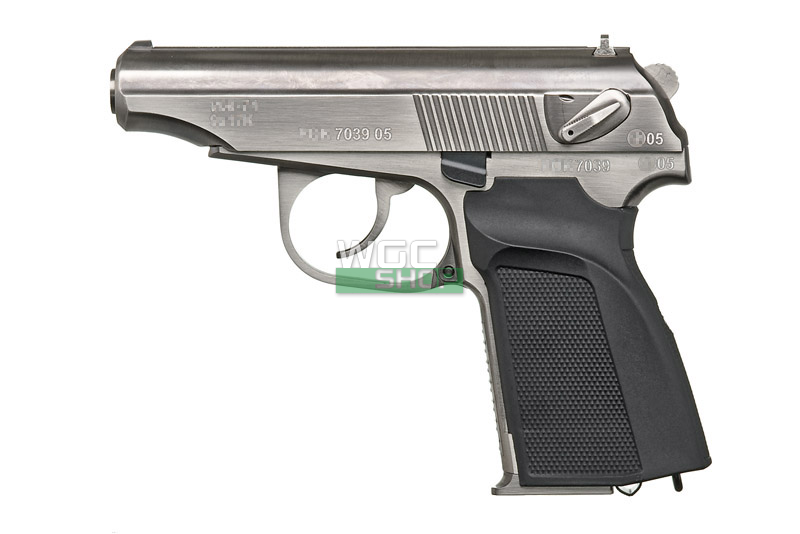 US$136 / Less 30% US$95.20
Tanaka Luger P08 ( 8 Inch ) Heavy Weigh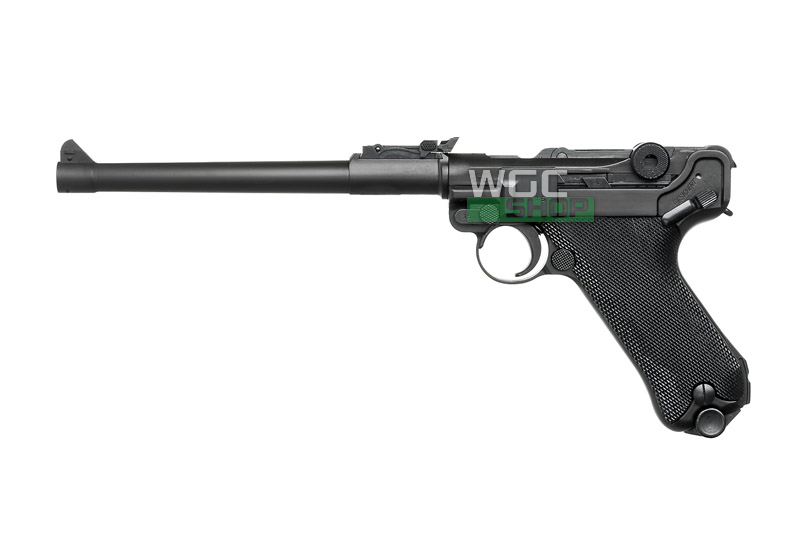 US$227 / Less 30% US$158.90
WE P38 L Gas Blowback Pistol with LED Case ( Silver )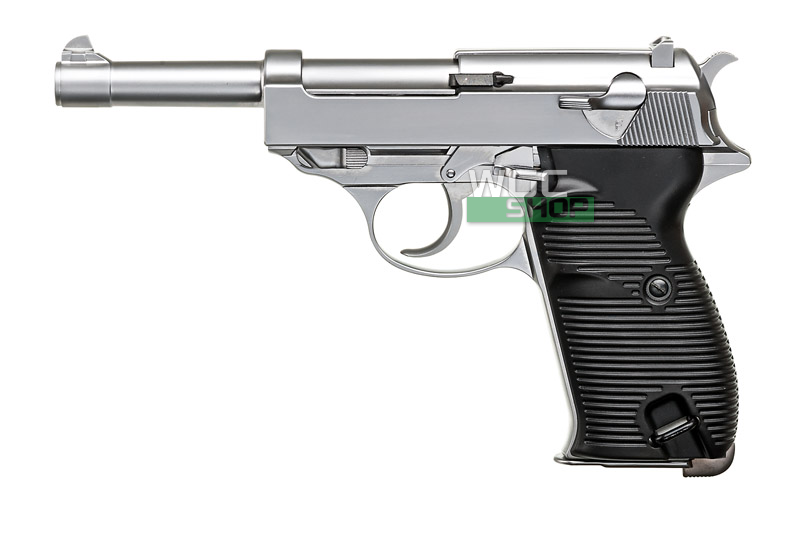 US$143 / Less 30% US$100.10
WE M&P9 T7A Gas Blowback Pistol ( Silver Slide / Gold Barrel / Tan Frame )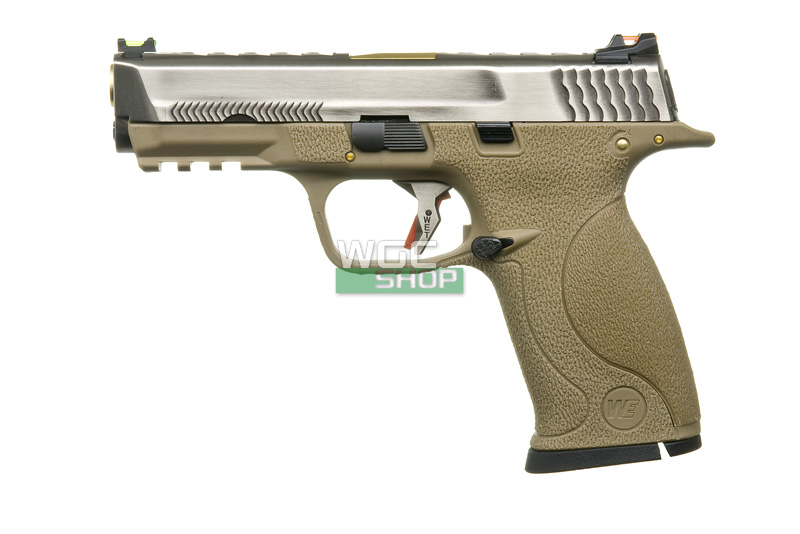 US$131 / Less 30% US$91.70
WE Hi-Capa 4.3 Allosaurus Gas Blowback Pistol ( Black )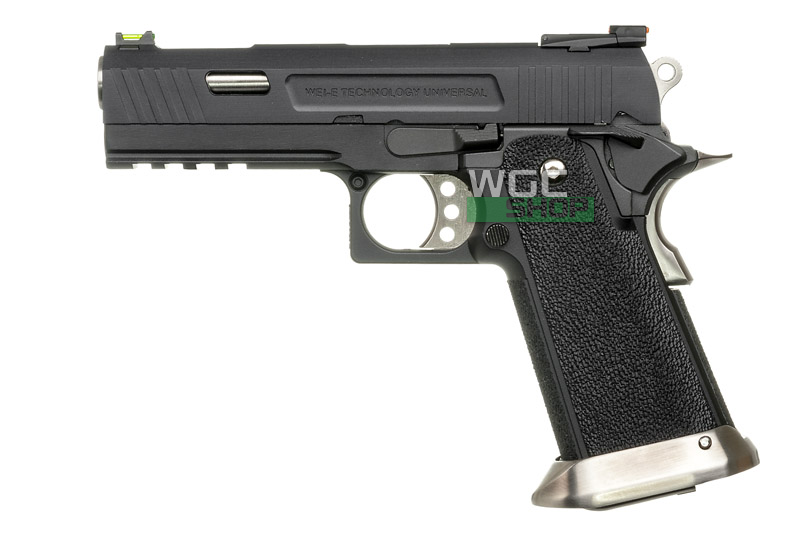 US$91 / Less 30% US$63.70
WE Bull Dog S Gas Pistol ( 2 Magazines / Silver)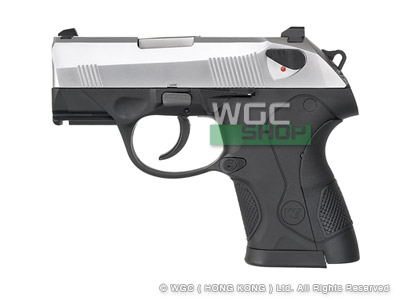 US$122 / Less 50% US$61
DYTAC 10 inch SBR B-Style Conversion Kit for Marui M4 / M16 AEG Profile ( Black / M31.8 / P1.5 )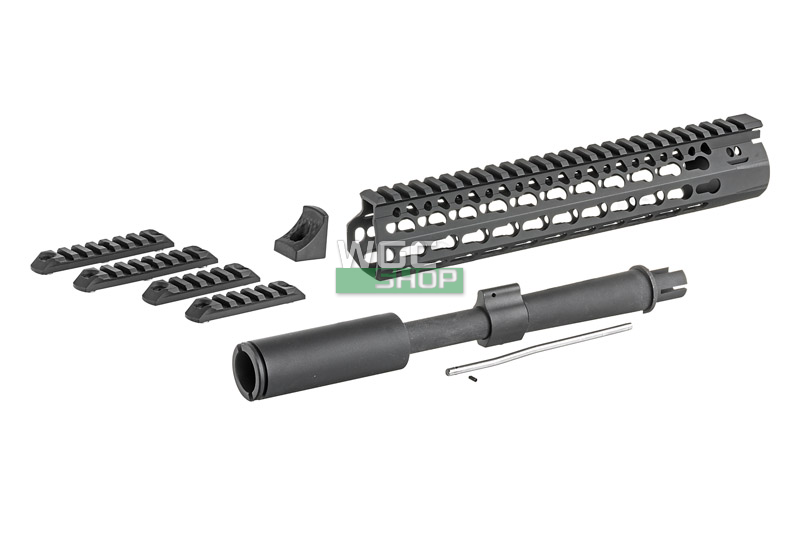 US$179 / Less 30% US$125.30