We offer 10% off Pentagon brand at Military 1st with Discount Code PENTAGON.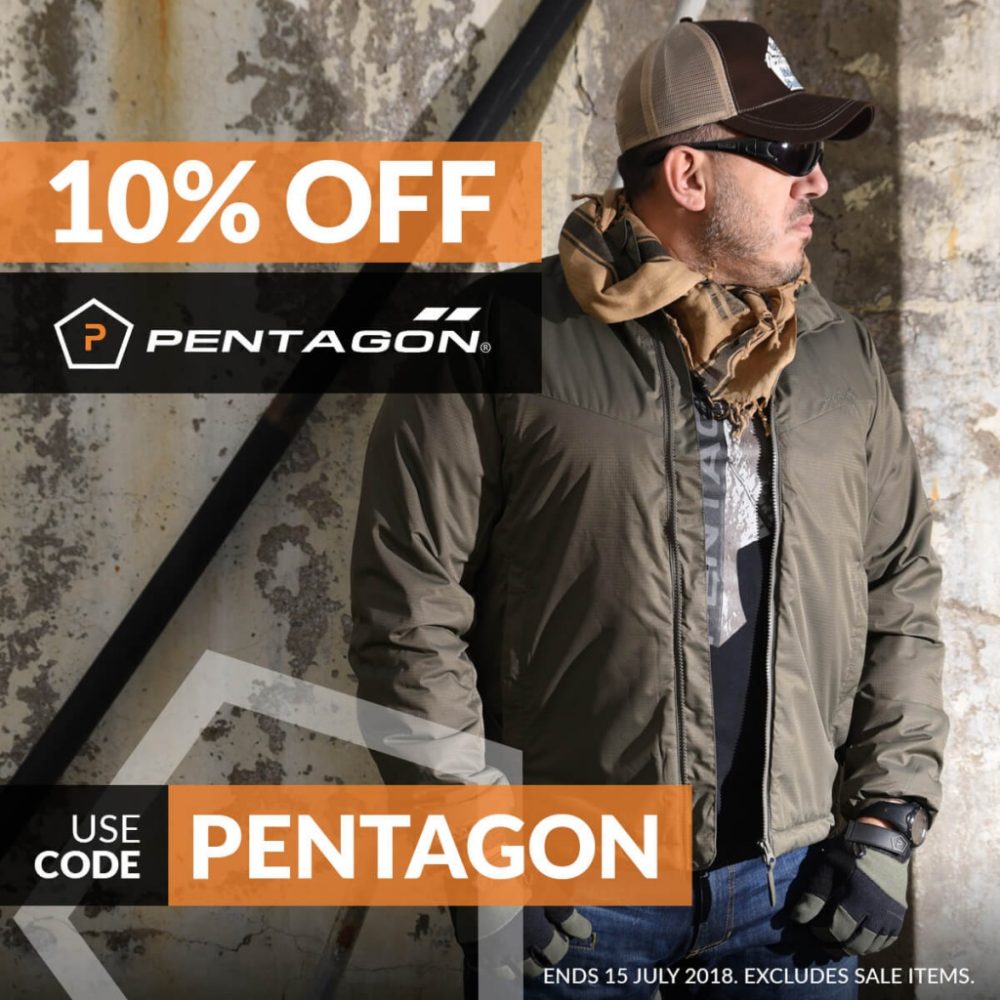 Visit our website today and save on Pentagon army and tactical clothing, combat boots, military backpacks, camping equipment, and more.
The UK customers: mil1.st/PentagonGearUK
The rest of the world: http://mil1.st/PentagonGearUS
Hurry up: this special offer ends 15 July 2018, midnight. Applies only to Pentagon category. Excludes sale items.
Enjoy free UK delivery and returns! Free shipping to the U.S., Ireland, and Australia. Fantastic rates for delivery across Europe.