The gun I am most eagerly awaiting is finally here. And just in time for Christmas. The official statement from DyTac is that get them as they are hot merchandise. And as I know DyTac they will be superbly made.
Thank you very much for your patient and we are happy to let you know that we will be having the SLR B15 M4 AEG Series available to you all at the beginning of Dec 2018. We still have some rifles from the first batch up for preordering so you might want to act now before they are all gone.
And let me stop with all this writing and lets just look at these pretty pictures.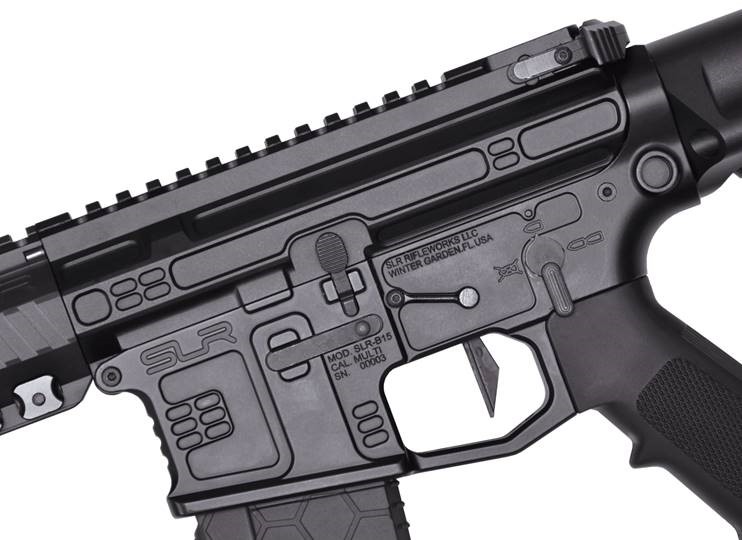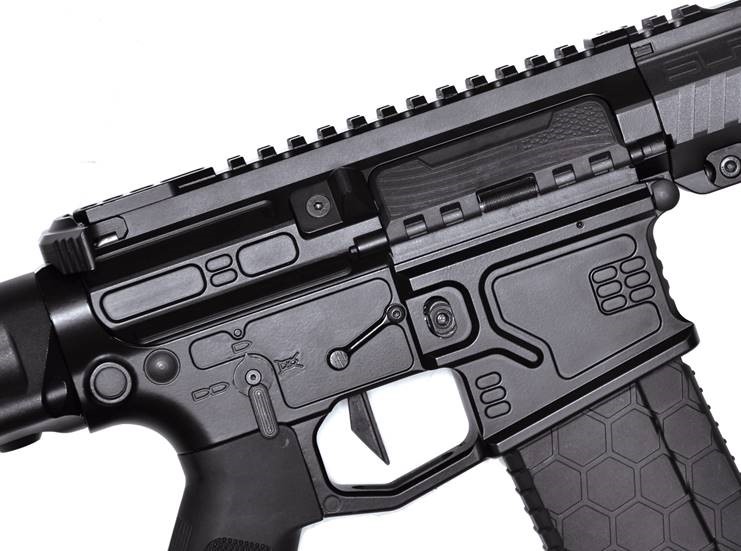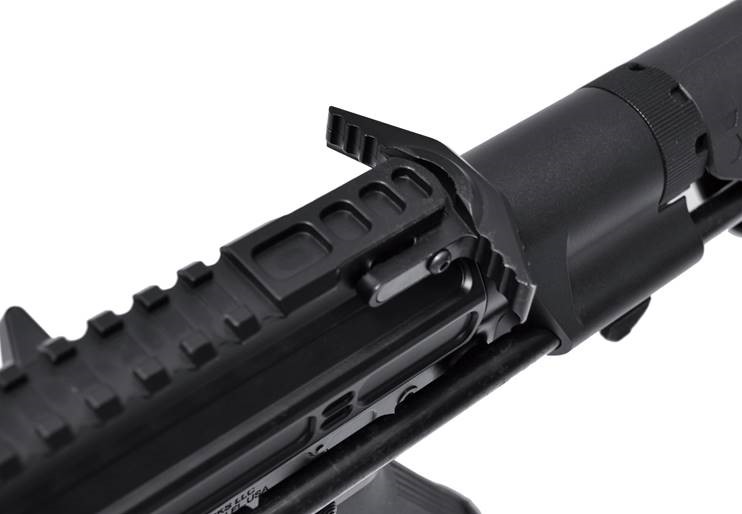 SLR-AEG35A-BK       SLR B15 Helix Ultralight PDW Rifle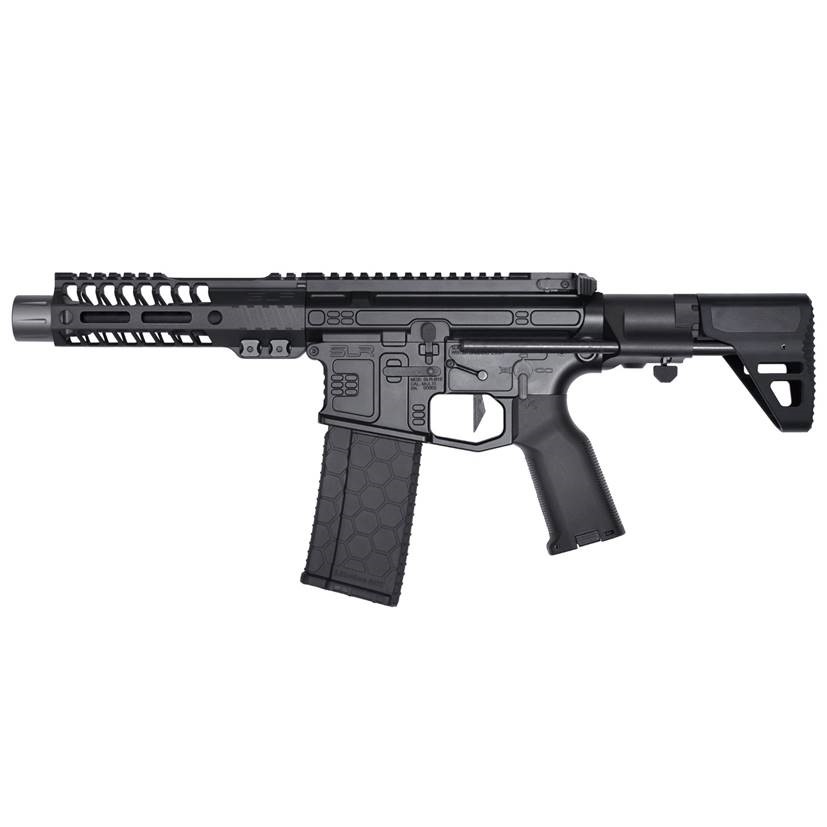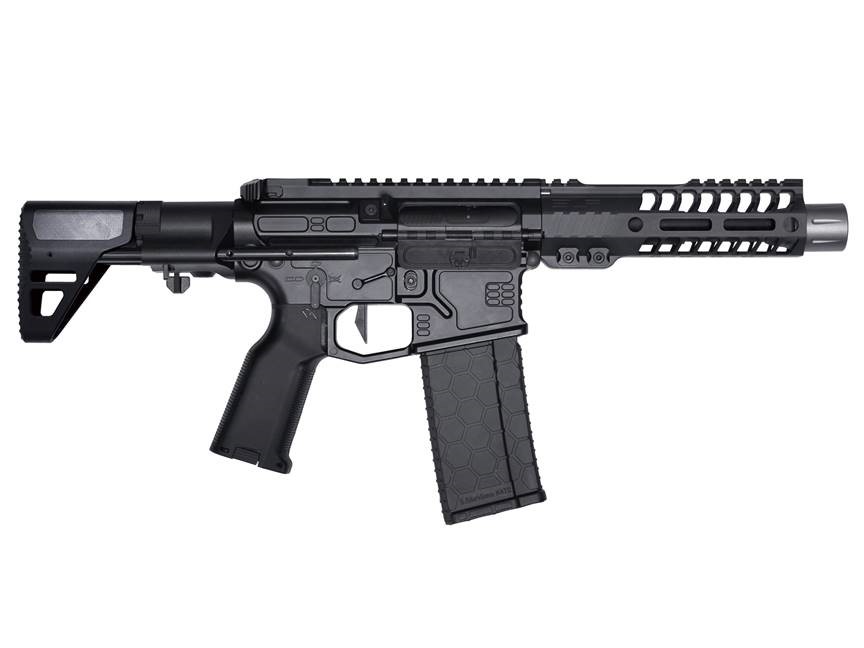 Features
SLR Airsoftworks Linear Compensator (SLR-FH03-BK)
SLR Airsoftworks 6.7″ Helix Ultra Lite M-Lok rail (SLR-HEL07) – New
SLR Airsoftworks Billet Style B15 Metal Receiver with Quick Spring Change Function (SLR-REC02) – New
SLR Airsoftworks Renegade Ambidextrous AEG Charging Handle (SLR-CH01AEG-BK) – New
Dytac Ver2 Quick Spring Change 8mm Bearing Gearbox (GEN II) – New
Dytac Advanced Gears M4 Motor Grip (DY-GP14-BK) – New
Dytac 4.5″ Outer Barrel (DY-OB04FF-BK)
Dytac PDW Stock (DY-SK04)
Hexmag Airsoft 120rds Magazine
Muzzle velocity : 380 fps
SLR-AEG36A-BK       SLR B15 Helix Ultralight SBR Rifle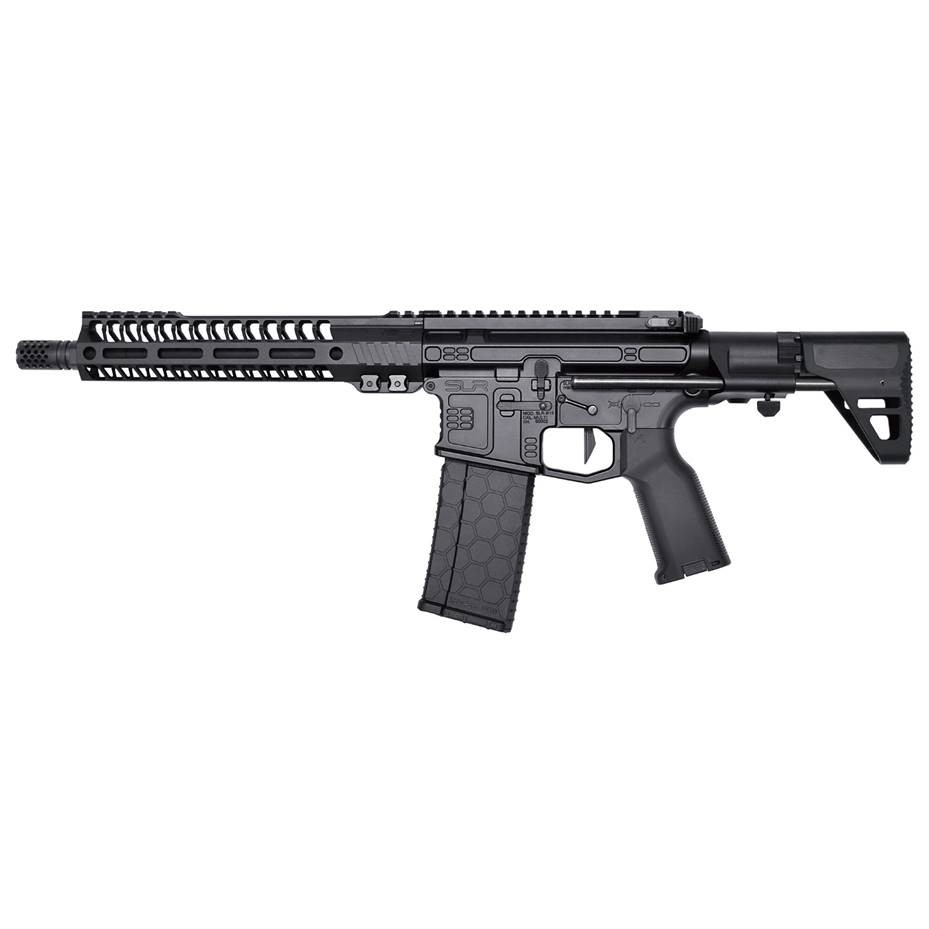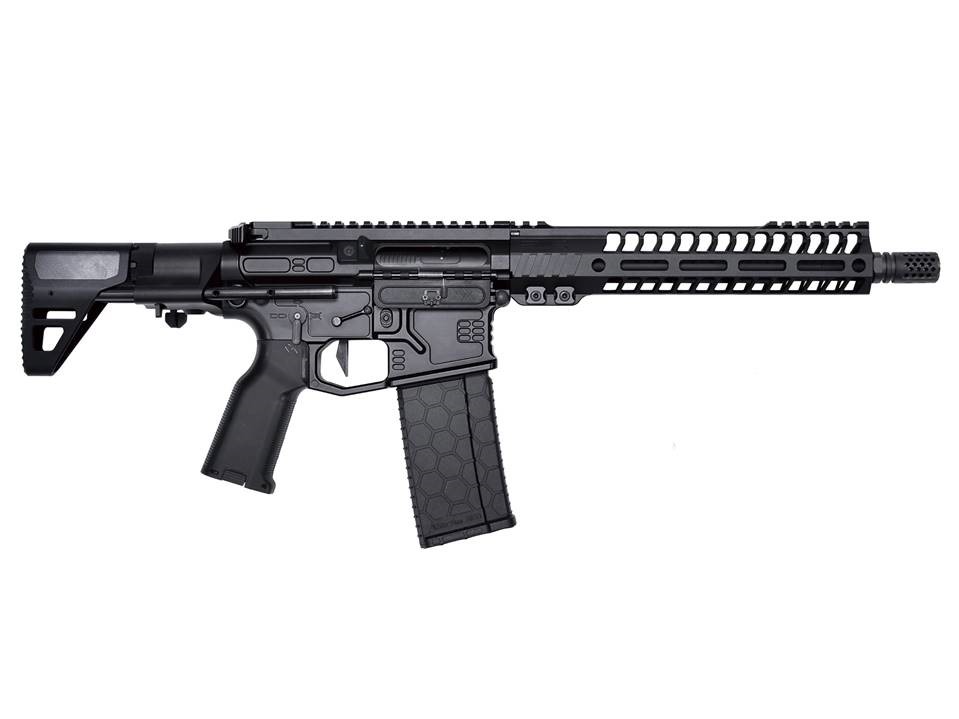 Features
SLR Airsoftworks Synergy Mini Compensator (SLR-FH01-BK)
SLR Airsoftworks 9.7″ Helix Ultra Lite M-Lok rail (SLR-HEL08) – New
SLR Airsoftworks Billet Style B15 Metal Receiver with Quick Spring Change Function (SLR-REC02) – New
SLR Airsoftworks Renegade Ambidextrous AEG Charging Handle (SLR-CH01AEG-BK) – New
Dytac Ver2 Quick Spring Change 8mm Bearing Gearbox (GEN II)  – New
Dytac Advanced Gears M4 Motor Grip (DY-GP14-BK) – New
Dytac 8.5″ Outer Barrel (DY-OB08FF-BK)
Dytac PDW Stock (DY-SK04)
Hexmag Airsoft 120rds Magazine
Muzzle velocity : 380 fps
SLR-AEG37B-BK       SLR B15 Helix Ultralight Carbine Rifle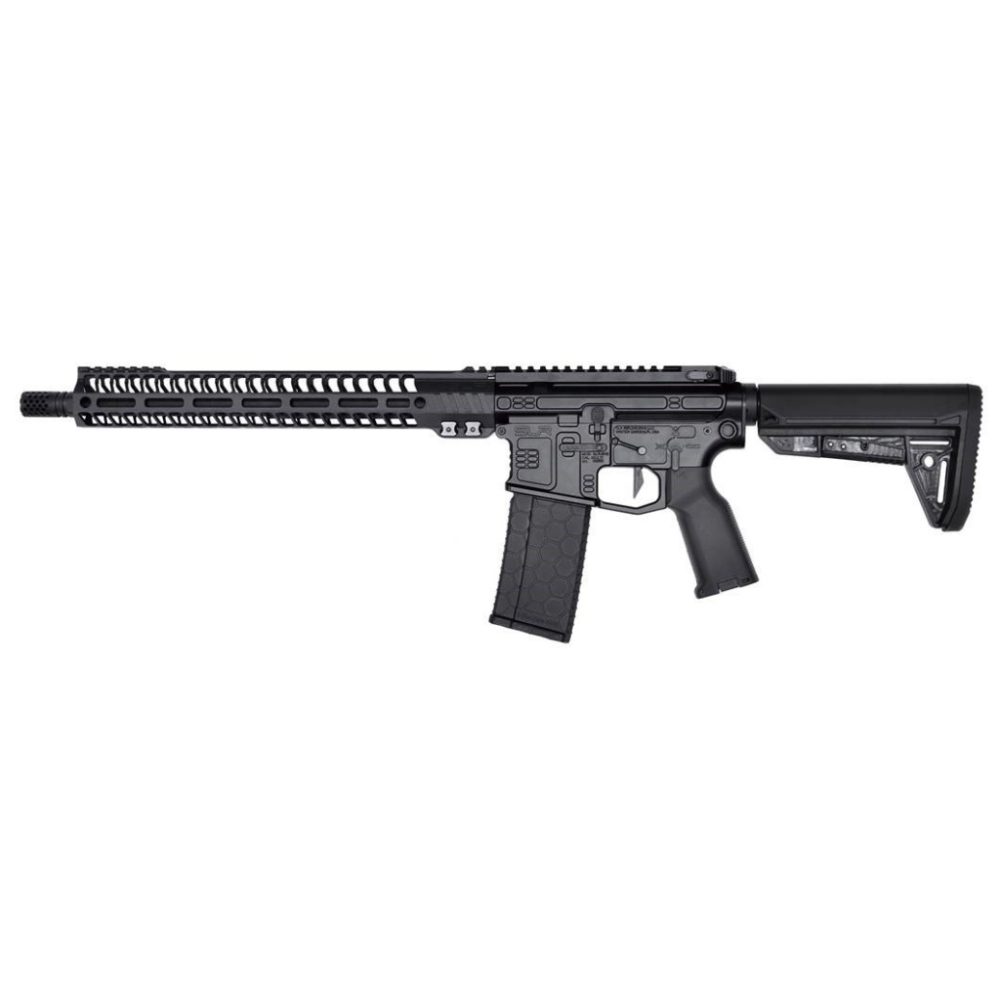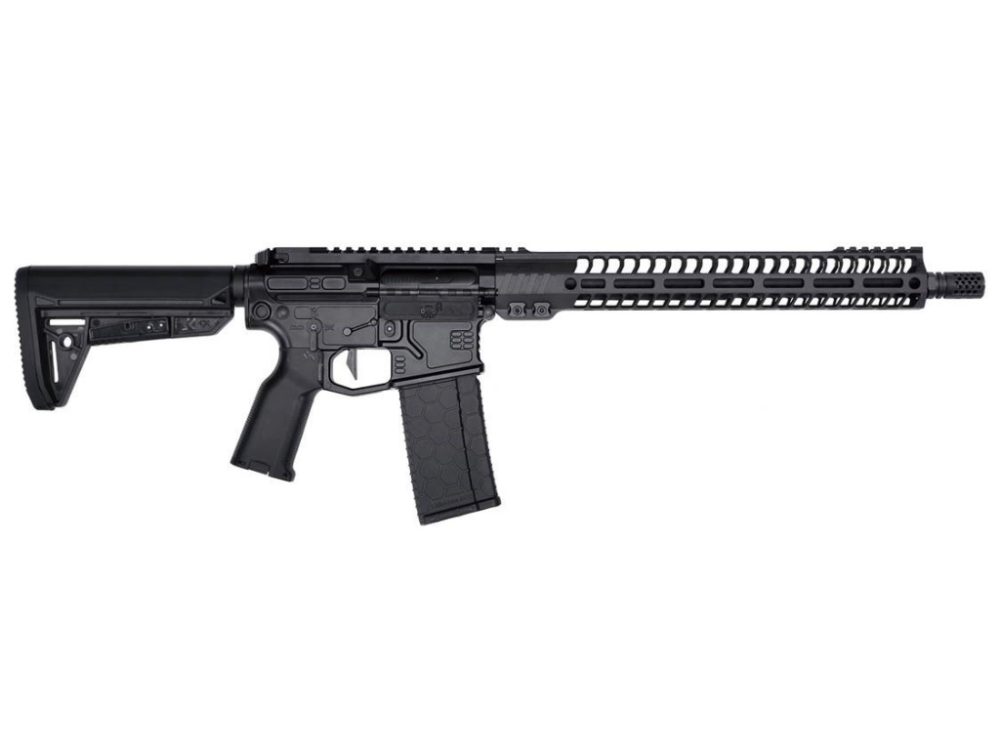 Features
SLR Airsoftworks Synergy Mini Compensator (SLR-FH01-BK)
SLR Airsoftworks 13.7″ Helix Ultra Lite M-Lok rail (SLR-HEL09) – New
SLR Airsoftworks Billet Style B15 Metal Receiver with Quick Spring Change Function (SLR-REC02) – New
SLR Airsoftworks Renegade Ambidextrous AEG Charging Handle (SLR-CH01AEG-BK) – New
Dytac Ver2 Quick Spring Change 8mm Bearing Gearbox (GEN II) – New
Dytac Advanced Gears M4 Motor Grip (DY-GP14-BK) – New
Dytac Advanced Gears D2 Stock (DY-SK06-BK)
Dytac 14.5″ Outer Barrel (DY-OB14FF-BK)
Hexmag Airsoft 120rds Magazine
Muzzle velocity : 380 fps