We received some exciting news from the producer of quality airsoft replicas. Action Sport Games, ASG in short, is known throughout the airsoft community as a  reputable brand whose products are in the class of its own with great technical support. And as a company their mission is to upgrade and move forward the airsoft technology as we have seen in their Scorpion EVO A3. With new business opportunities also comes new products. In this cease the new gas operated and fully licensed sniper rifle. For more info follow the link below.
Introducing our new Gas operated fully licensed AW .308 by Accuracy International.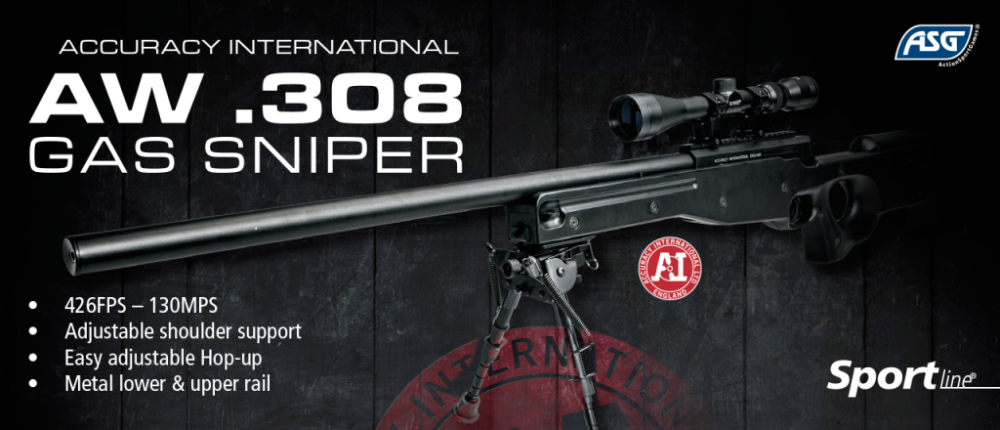 The AI AW .308  Sportline sniper rifle is the perfect choice for those wanting to try their skills putting BBs down range and on target. With it's easy bolt system due to the Gas operating mechanics the rifle is easy to cock. The gas operating system also offers the possibility to change the joule output, so that the rifle can be adjusted to accommodate different site rules regarding joule output.
With it's 1/1 scale and realistic weight, the AI AW .308 delivers the most decisive experience for snipers. Combine the AI AW .308 with one of our Strike System scopes and bipod and you will be hitting targets like never before.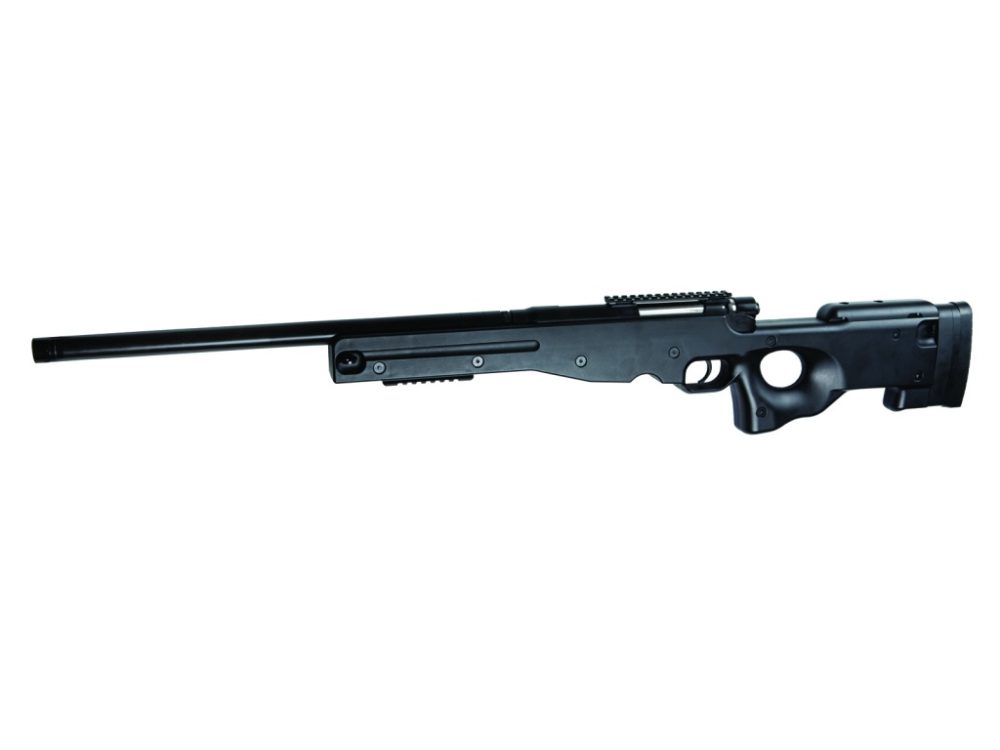 Features:
Adjustable shoulder support
Easy adjustable Hop-up
Metal lower and upper rail
Fully licensed by Accuracy International