Tectonic Innovations Quake RED 8 Bang is a new addition to FireSupport successful line of products.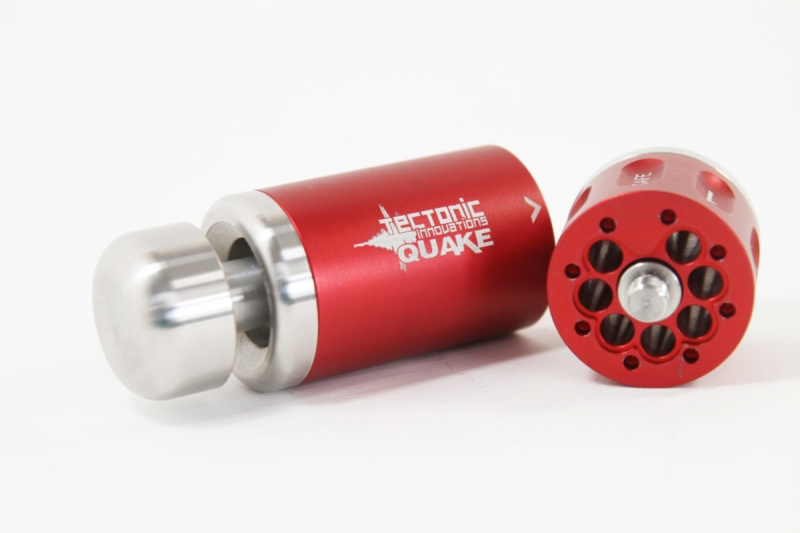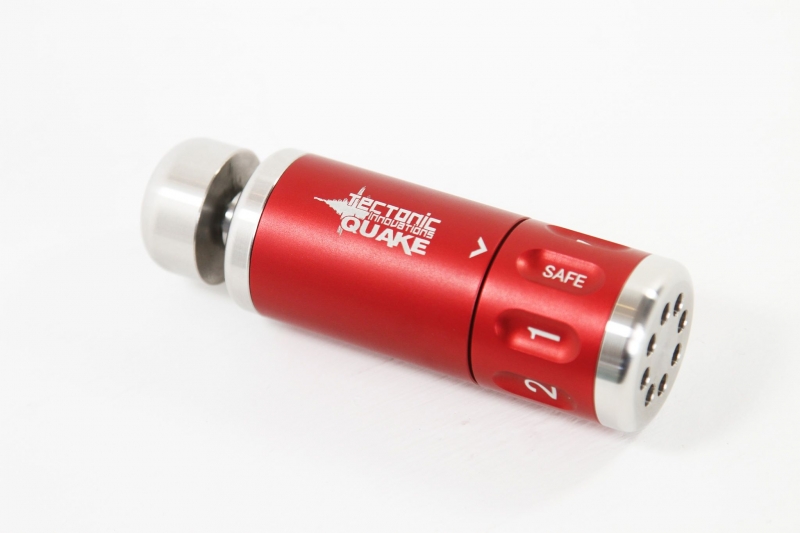 At Tectonic Innovations, our mission objective is to provide the highest quality re-usable pyrotechnics to the airsoft industry. Our Blank Firing Grenades are expertly manufactured in the UK by Master Craftsmen, only using the toughest materials and undergoing meticulous quality control from start to finish.
Using a simple yet effective design, our "Quake" series of BFG's are constructed from stainless steel and aircraft grade aluminium, meaning the device can be used time and time again, without compromising on reliability.
At the top of the Quake is the stainless steel plunger, which upon impact forces itself into the firing pin. This then pushes the toughened steel firing pin into your .209 primer, which is held in place by the aircraft grade alloy multi-shot base. The grenade will activate if any part of the grenade makes contact with a surface
The beauty of the Tectonic Quake is that it only needs priming once per base. Simply unscrew the base, drop your primers into the apertures and then re-attach the base. To use the device, twist the base into position and drop or roll the BFG where you want it to detonate. When you are ready to reuse the Quake, twist the base to the next position and repeat!
The Quake is available in a total of 12 colours; tactical never looked so cool.
Specification:
Dimensions – 40mm x 40mm x 125mm
Weight – 460g
Primer Type –  6mm / .209
Material – Stainless Steel, Aircraft Grade Aluminium
And you can see it in action in this FB video.