Expanding upon the increasing popularity of the Belt Holster it is now available in all stocking pistol models for the Surefire X/400 and X/300 fitting both the Standard and Ultra version of those lights.
Rather than just another molded pistol holster, It wanted to give our Armed Professionals a complimentary capability to their sidearm. Utilizing the latest in signature suppressive materials and construction techniques, Holster takes into account the full range of modern pistol craft manipulation.
This holster will live up to the CQB axiom of: Speed, Surprise & Violence of action!
• Modular security retention that can be changed to accommodate your preferred method of carry
• Exterior face constructed to mask visual and Near Infrared (NIR) signature; aiding in overall silhouette suppression as seen by your opponent
• Molded specific to the pistol frame and weapon mounted light accepting either variant of the Surefire X300 or X400 series allowing you to upgrade your light from a Standard to an Ultra without having to change your holster
FMA G17S WITH SF Light-Bearing Holster BK/DE/FG TB1327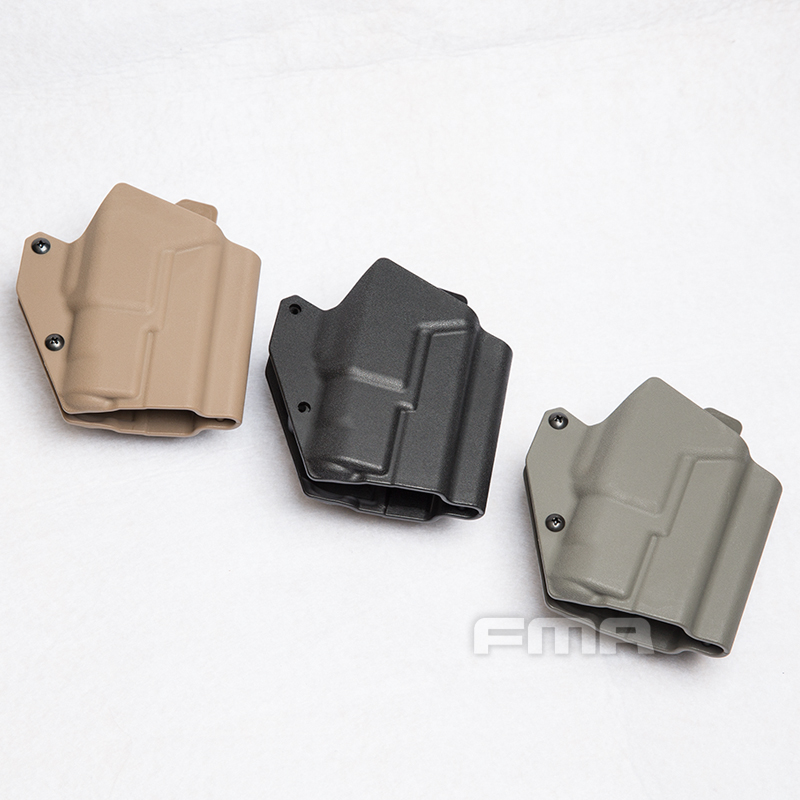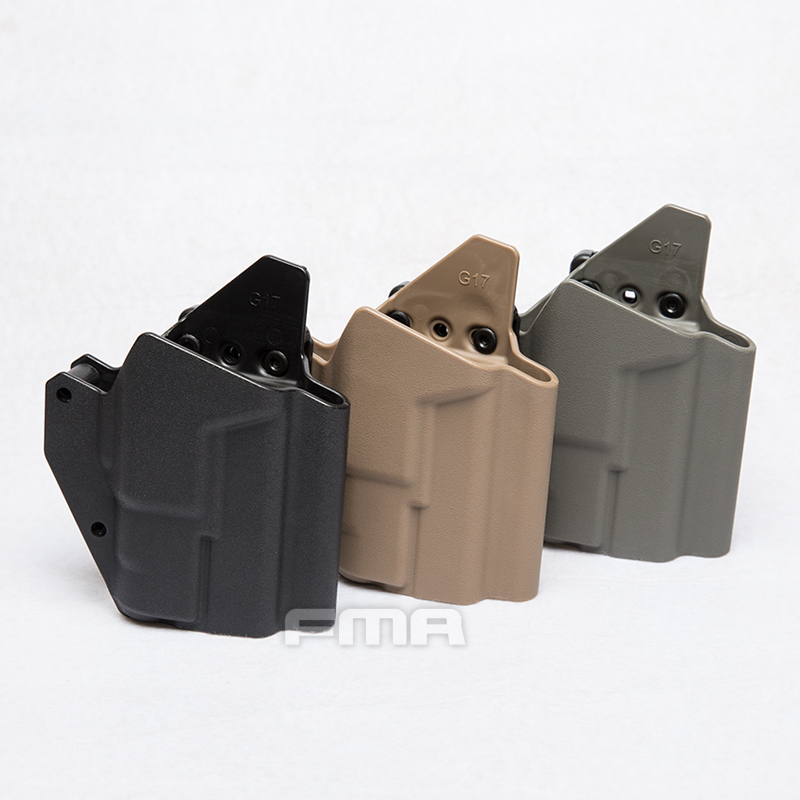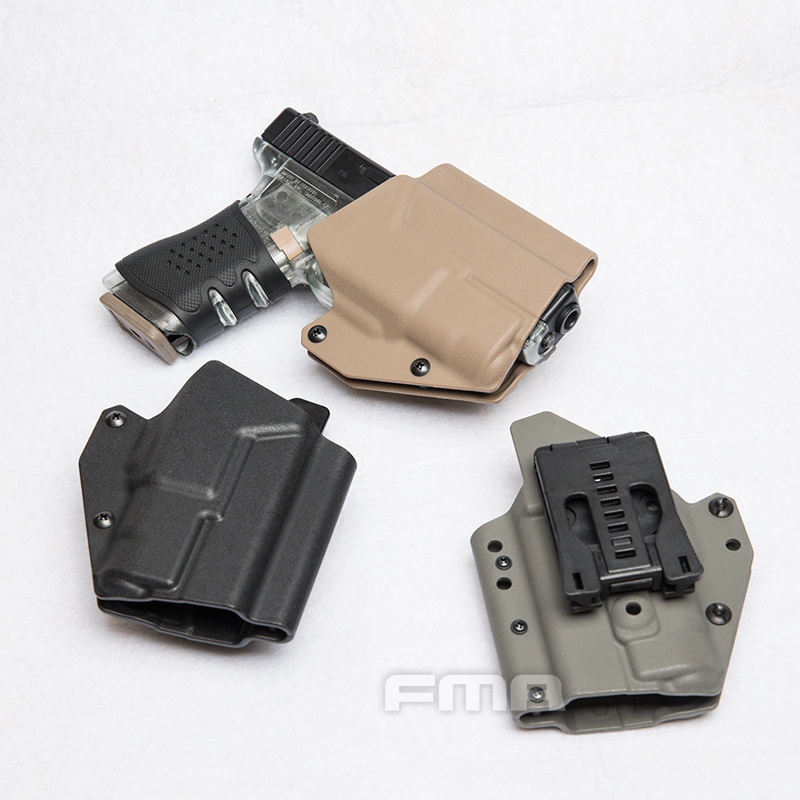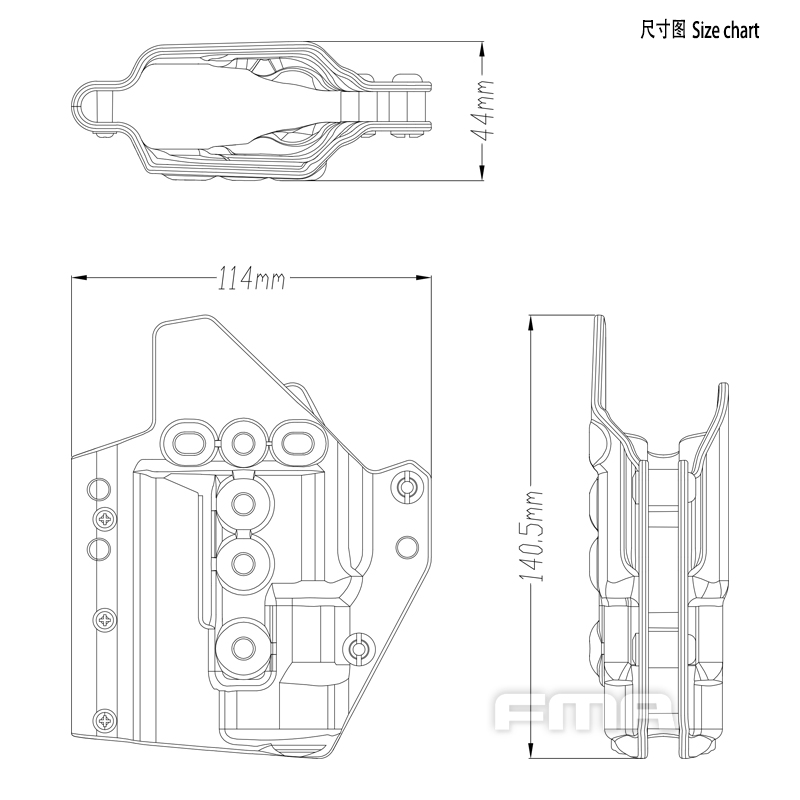 FMA G17L WITH SF Light-Bearing Holster BK/DE/FG TB1329