Military 1st offers 15% off T-shirts & Vests category with Discount Code TEE18.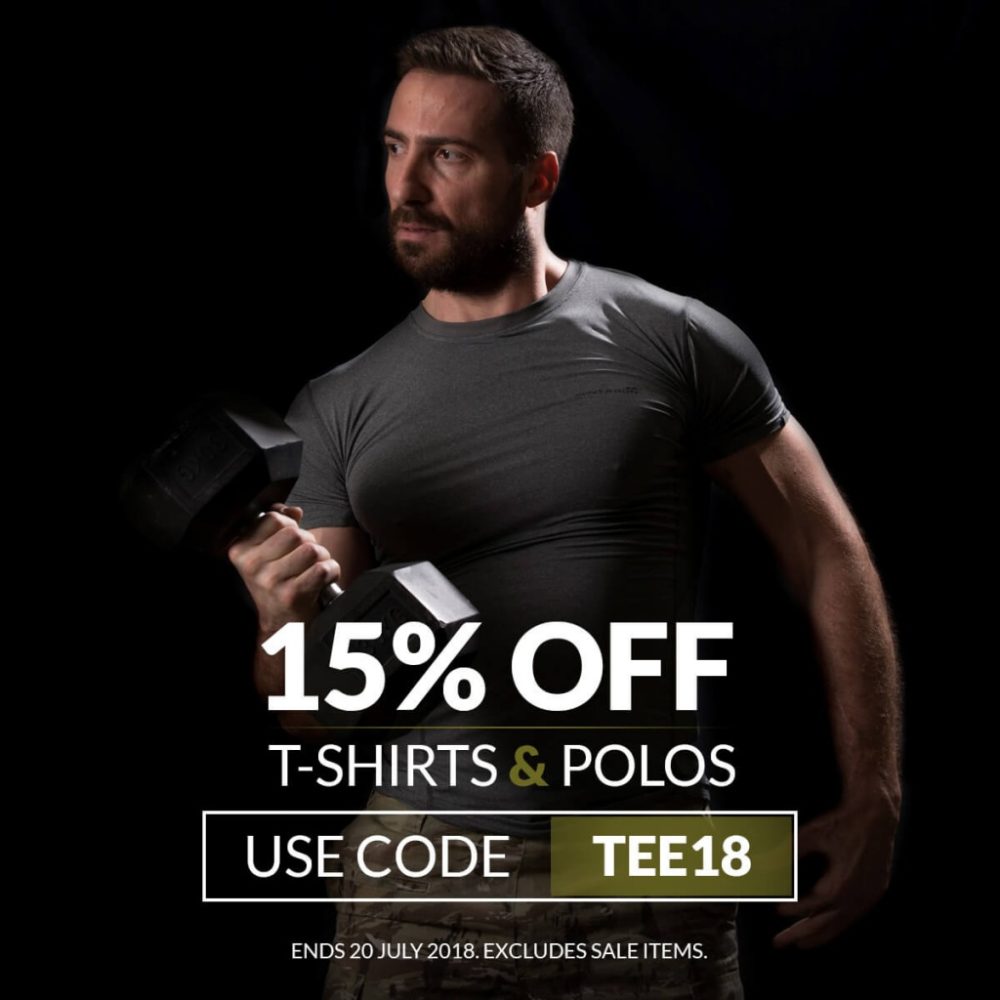 Save on classic army T-shirts, camouflage tank tops and functional tactical polo shirts from First Tactical, Helikon, Pentagon and Propper.
The UK customers: mil1.st/T-shirtsUK
The rest of the world: mil1.st/T-shirtsUS
Hurry up: this special offer ends 20 July 2018, midnight. Applies only to T-shirts & Vests category. Excludes sale items.
Enjoy free UK delivery and returns! Free shipping to the U.S., Ireland, and Australia. Fantastic rates for delivery across Europe.