These two items have fallen under my scrutiny.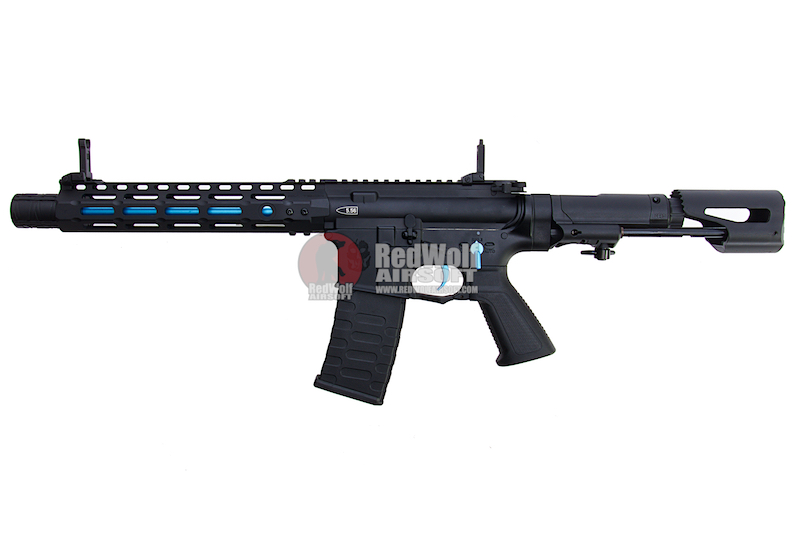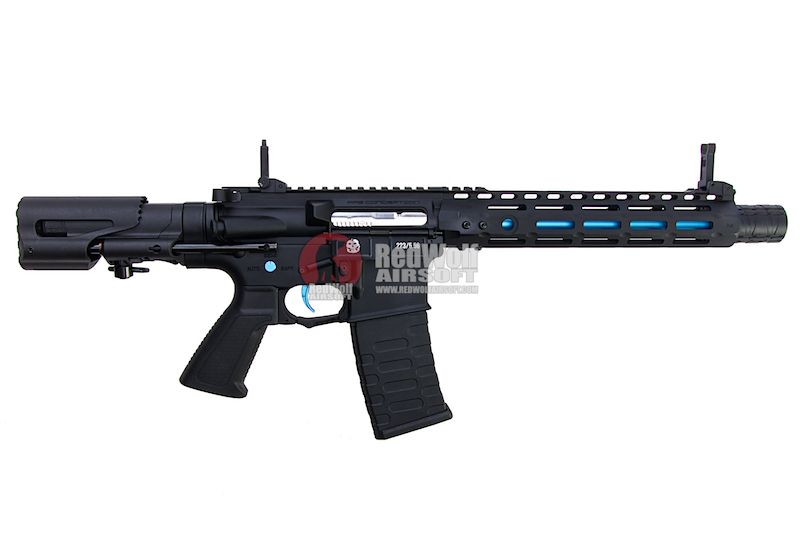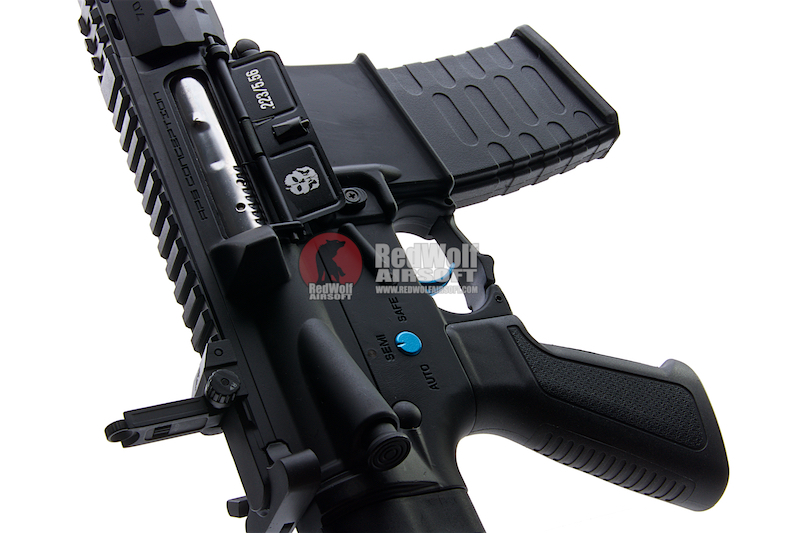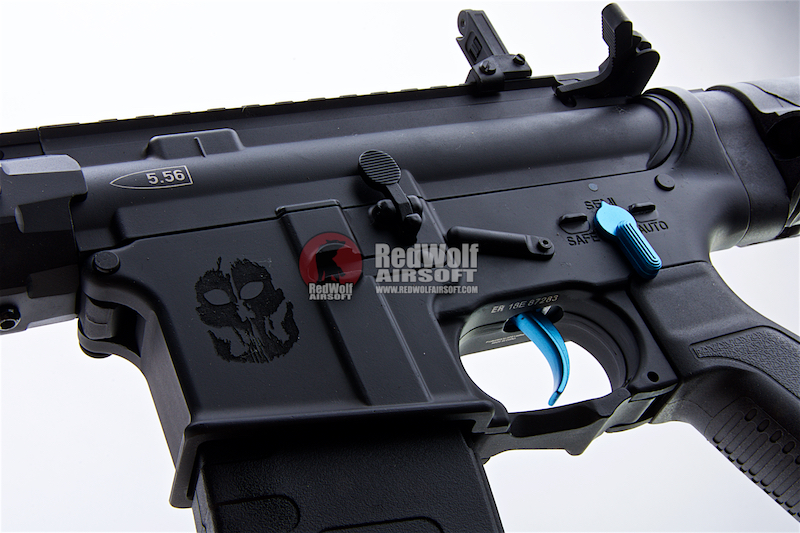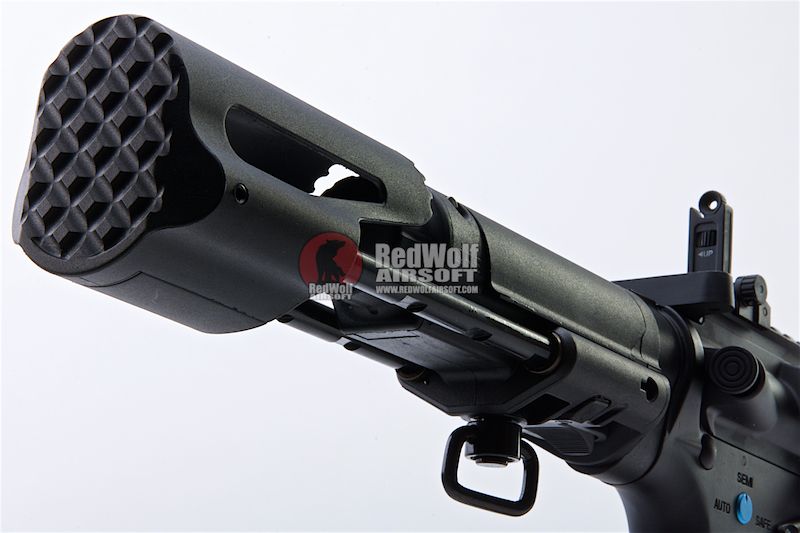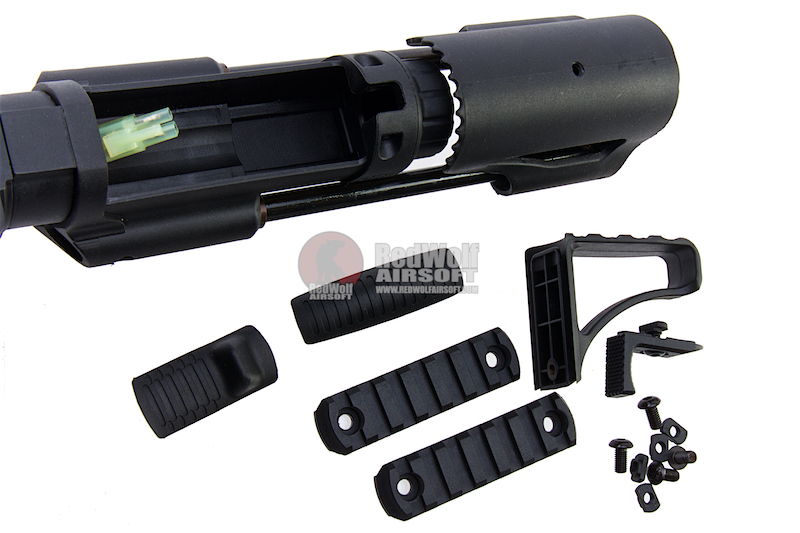 Features:
It features a CRS butt stock.
A sloping cheek weld to provide consistent and comfort in any 4 positions.
Large battery compartment on the CRS butt stock.
Comes with a sound amplifier flash hider named "Sound Blaster Type A".
The iconic ghost face logo was engraved on the lower receiver.
Features a new 10″ Evo Tech M-Lok Hand Guard.
M-LOK stand for Modular Locking system.
Phantom flip up front and rear sight.
Phantom Overload Grip.

Specifications:

Length – 644mm
Weight – 2800g
Inner Barrel Width – 6.04mm
Magazine Capacity – 300 Rounds
Power Source – Battery Powered
Gearbox – Ver 2 Full Metal Blowback – None
Shooting Modes – Semi, Full Auto
Hop-up – Adjustable by opening breach.
Magazine Compatibility – Compaitble with Marui M4 / M16 Series Airsoft AEG Magazines.
FPS – 360
and their new FORTIS rail from RedWolf.