Approved by Russian SSO in Syria,created especially for extremely hot regions. Best solution for summer games.
VOИN Combat pants were created especially with taking Russian SOF operators requirements into account. Has additional ventilation in all possible zones, fast-accessible pockets placement and a lot of regulating elastic bands to personalize pants with maximum comfort for user. One of the main features: new type shock-resistant integrated knee pads with additional polymeric lining for saving the material of trousers from damages. Also has new internal shock-absorbers with additional perforation for better circulation of air.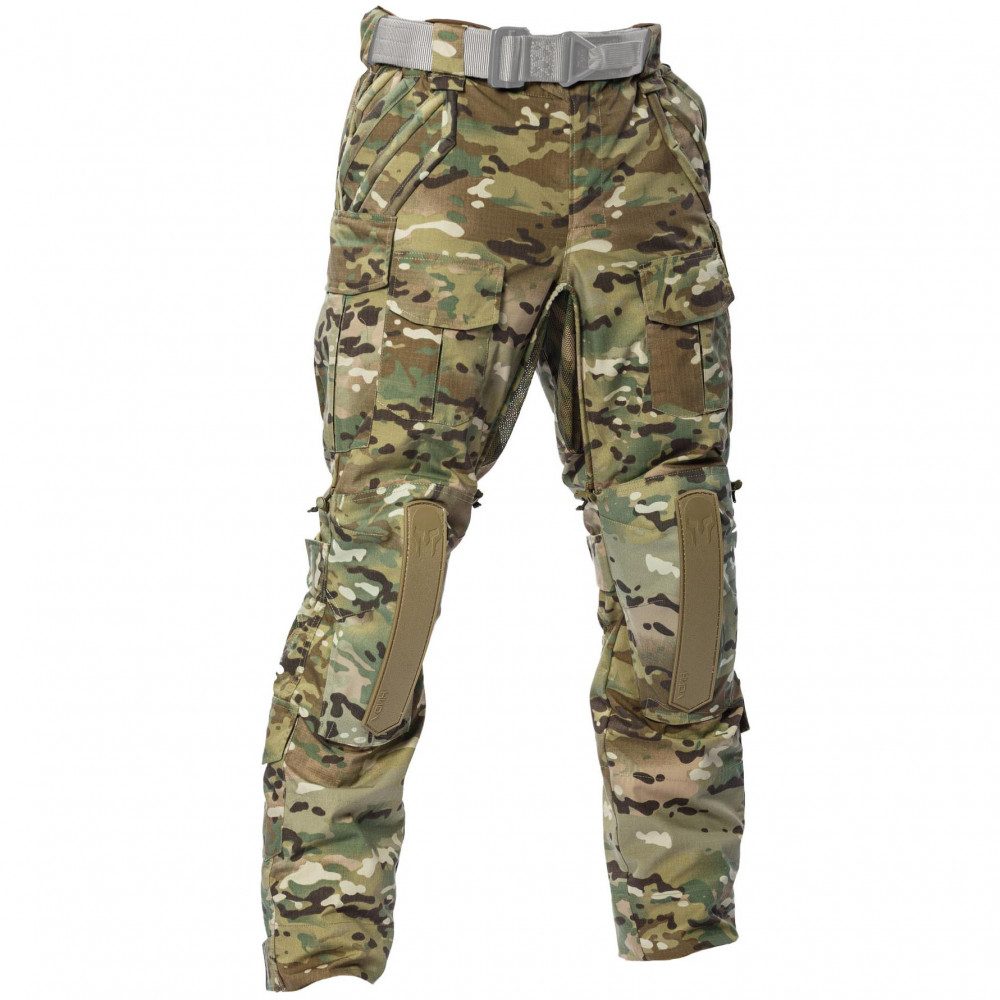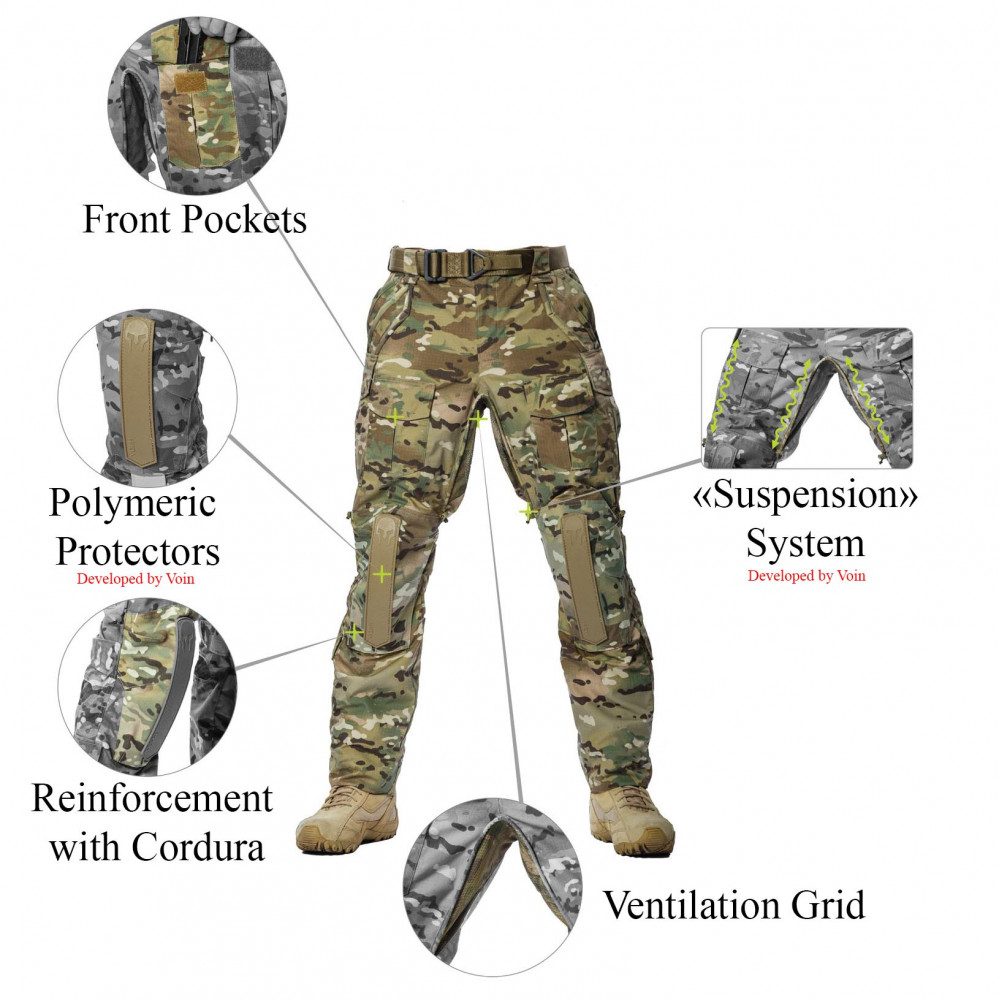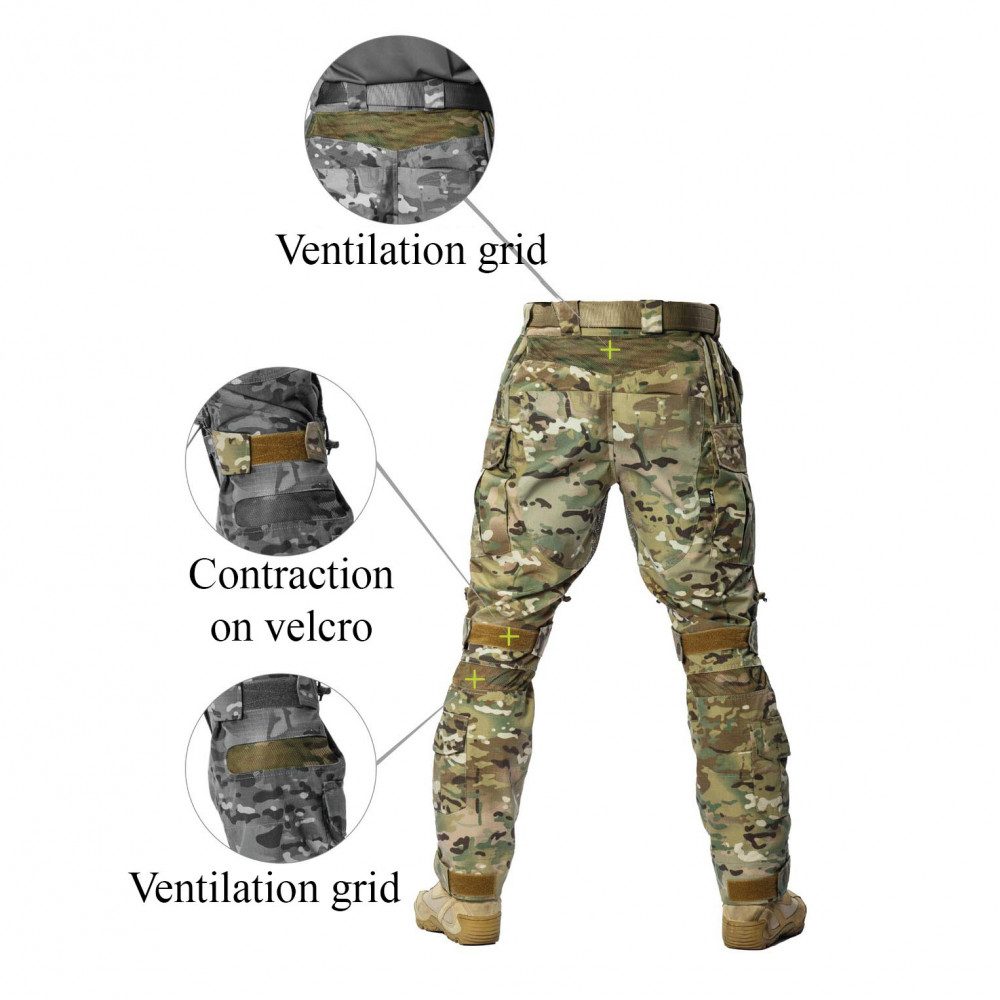 Gives +100 to comfort, +100 to brutality and +100500 to authentity if you reenact modern Russian SOF.
Come with all, that you can see on additional photos. Plus include Polymeric Kneepads. "Les" model.
P.S. It's not a miracle. Trousers are in stock and will be shipped in 24 h 🙂