Crown Airsoft contacted us with a whole shipload of news that they wish to share with you airsoft guys.
WE Tech P99 compact GBB Pistol
The Pistol model 99 (P99)is a semi-automatic pistol developed by a German company design for law enforcement, security forces and the civilian shooting market as a replacement for the Pistol 5(P5)and the Pistol 88 (P88).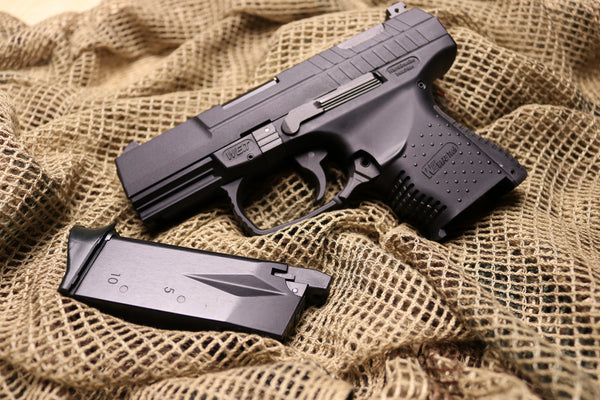 The P99 compact replica model features functional cocking indicator, it can be seen protruding from the rear of the slide, the sights can be windage and elevation adjust, a functional decoking button locales just in front of the rear sight. Underneath the barrel, you can find the picatinny tactical rail for search light or laser device.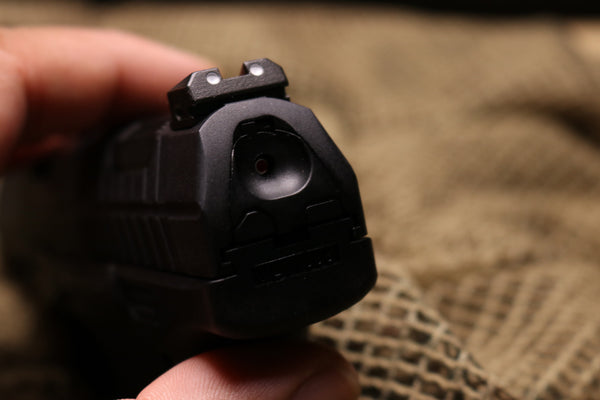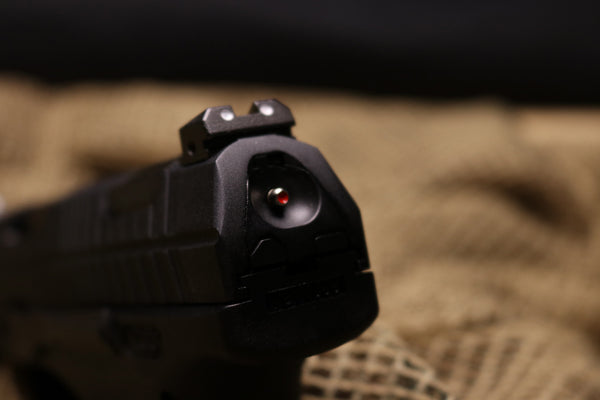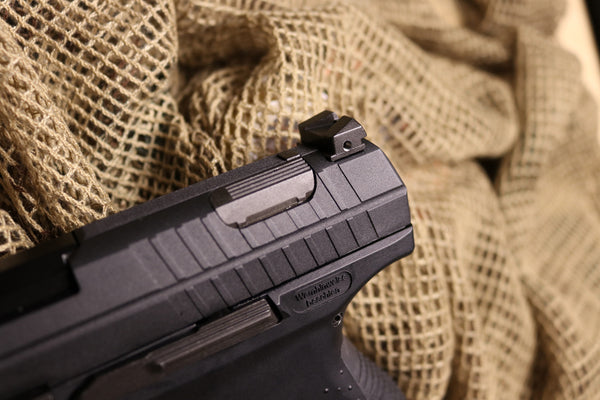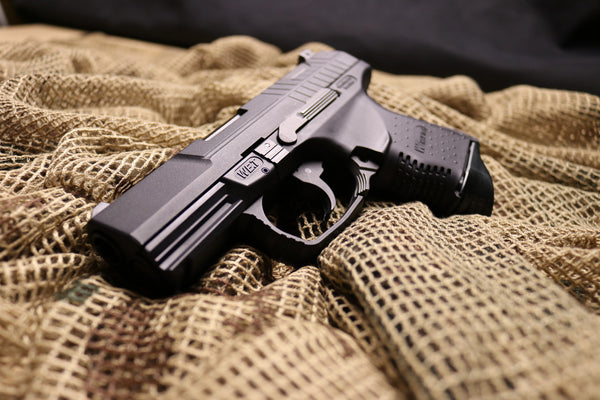 The safety button also function as the slide lock. Push the button right to left to safety on, push reverse side when you are ready to fire. Ambidextrous slide stop and magazine release are made of steel. Same as the real deal pistol. This replica model features double-action/single-action mechanism make it more fun to playwith.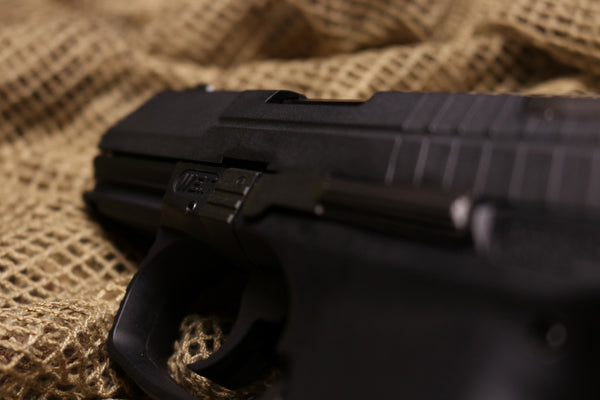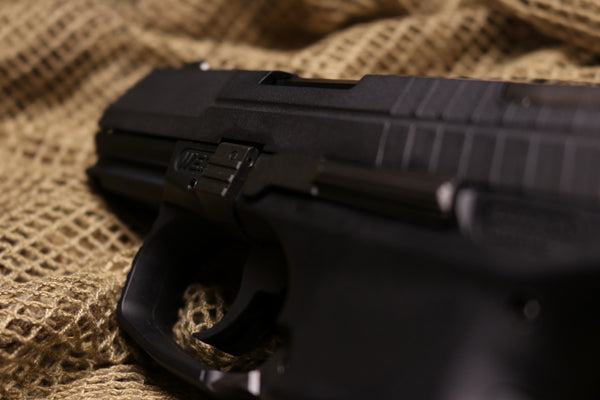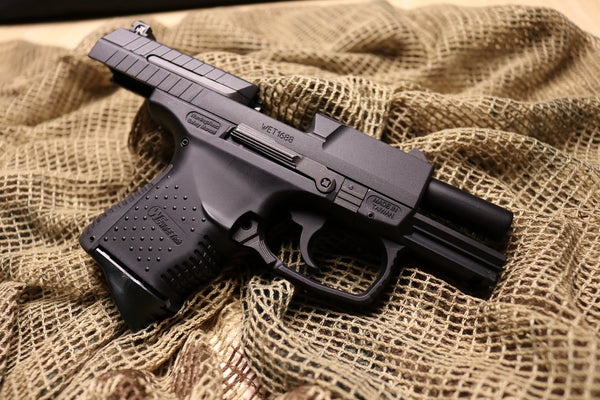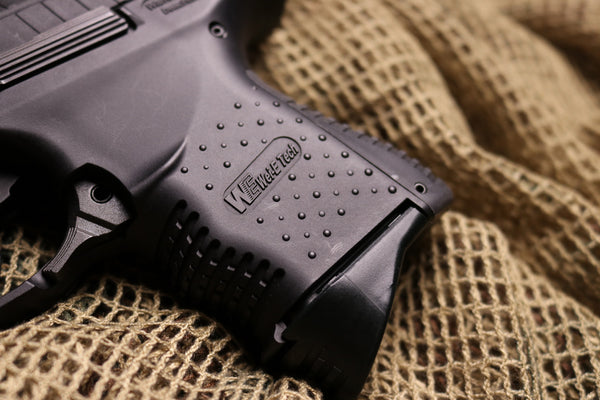 Polymer plastic one-piece frame, with non-slip pattern go through all the pistol grip. Power wise, this pistol Firing 255-260fps with 0.2bb, compatible with Topgas and WE-Tech 2X green gas. Magazine carry 15 bbs per clip, because of this is a small pistol the magazine base also function as finger-rest let you grab firm and maximize the control to the pistol.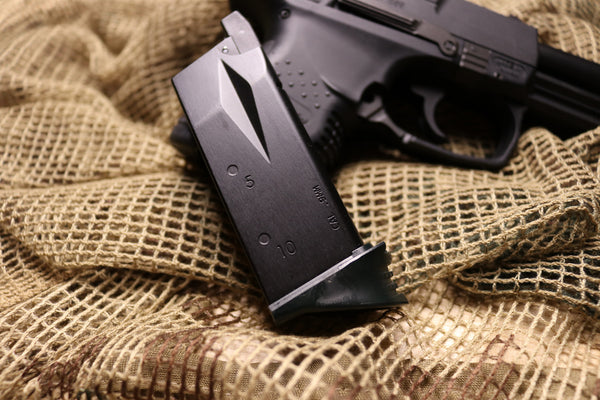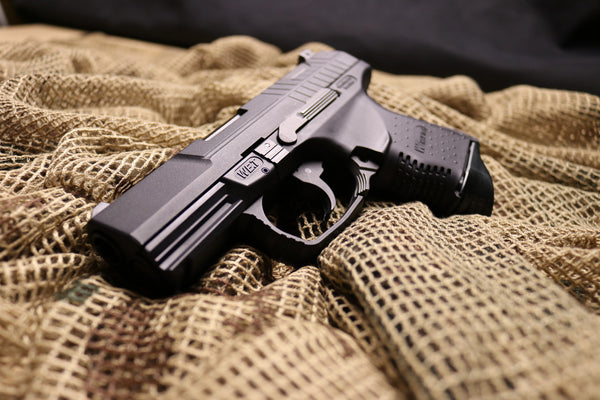 Overall, we're satisfied with pistol 99 (P99), compact in size, lightweight, comfortable, reasonable magazine capacity, both trigger mechanism and the decoking function are impressed too. This is a replica model nice to have or even take it to a CQB match.
EMG SAI (Licensed) 2011 DS GBB Pistol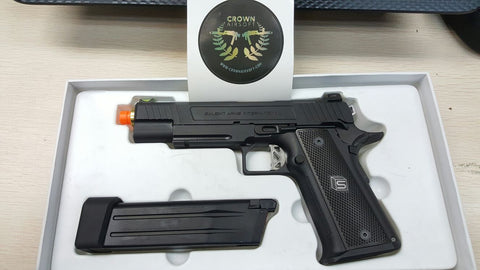 #Hot Item!!! #Stock arrived #No-more-waiting!! Order Now!!!
Dear All
No more Pre-order !!!
Crownairsoft is proud to announce both 5.1 & 4.3 models of EMG SAI (licensed) 2011 DS GBB Pistol (Aluminum) has arrived at our warehouse!!! Shipment will be ready within 1-2 day after payment confirmed, Order now!!
Should you have any question or would like to order in bulk, please feel free to contact us by e-mail address: info@crownairsoft.com
Cheers!!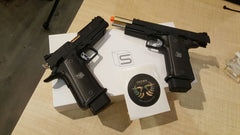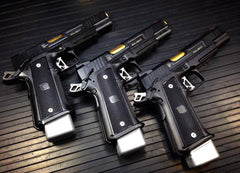 Feature

Machined aluminum alloy frame and slide provides rugged reliability without sacrificing weight
Officially licensed Salient Arms International trademarks the gun over
Front and rear combat style sights with integrated forward fiber optic
Machined anti-glare slide top, ambidextrous safety and squared trigger
Titanium nitride style SAI barrel
Frame integrated accessory rail
Magazine: 30+1 rounds. Compatible with KJW, WE, TM, and other similar Airsoft HICAPA Series Magazines
Gas Type: Green Gas, Red Gas, Propane
Firing Mode: Semi Automatic, Safety
System: Gas Blowback
Hopup: Yes, Adjustable
Package Includes: Gun, Magazine, and Manual
Manufacturer: Salient Arms
FPS Range: 300-330
Dominator M870 AR Stock Adaptor Kit Only: $76.00USD each!!!!!!
Official FEATURES:
+ Facilitate the use of collapsing or telescoping stocks, which provide a shorter length of pull (LoP) than the factory stock, which is especially important for law enforcement or"tactical"operators
+ original DM870 stock is replaced by an adapter that mimics the stock attachment point of an AR-15 lower receiver
+ AR-15 collapsible stock and pistol grip can be reliably attached to the DM870
+ Compatible with AR-15 stocks that do not require a lower indexing dimple (This includes most military and commercial collapsing stocks, but few if any fixed stocks)
+ Generally, any stock with an indexing groove machined into the ventral side of the receiver extension tube threads will be compatible
+ Generally compatible with any grip that does not feature a rear upper extension
+ Mounting of the Stock Adapter Shotgun Conversion Kit requires no special tools and should take less than 30 minutes. All required hex keys and an AR-15 stock wrench are included with the stock kit.
PACKAGE INCLUDES:
1 x FRP (Fiber Reinforced Polymer) stock adapter
1 x Receiver cap screw
1 x Receiver screw hex key
1 x AR grip screw
1 x Custom"claw"receiver extension end plate
1 x Sling plate blank
1 x AR grip nut
1 x AR grip screw spacer
1 x AR grip
1 x AR Stock
FRP stock adapter has a quick detach sling swivel slot on either slide upon your tactical situation needs. The adaptor is in one solid piece and durable to use. The AR stock pipe is made of metal with 4 position pipe slots. This Adaptor kit come with issue style AR stock and pistol grip for GBB platform, you can replace with any tactical stock and grip upon your needs !!