Airtech Studios are proud to present two upcoming upgrades for your airsoft needs. One that I am looking forward is the Odin M12 sidewinder upgrade.
Odin M12 Sidewinder – Airtech USA Universal Sidewinder Adapter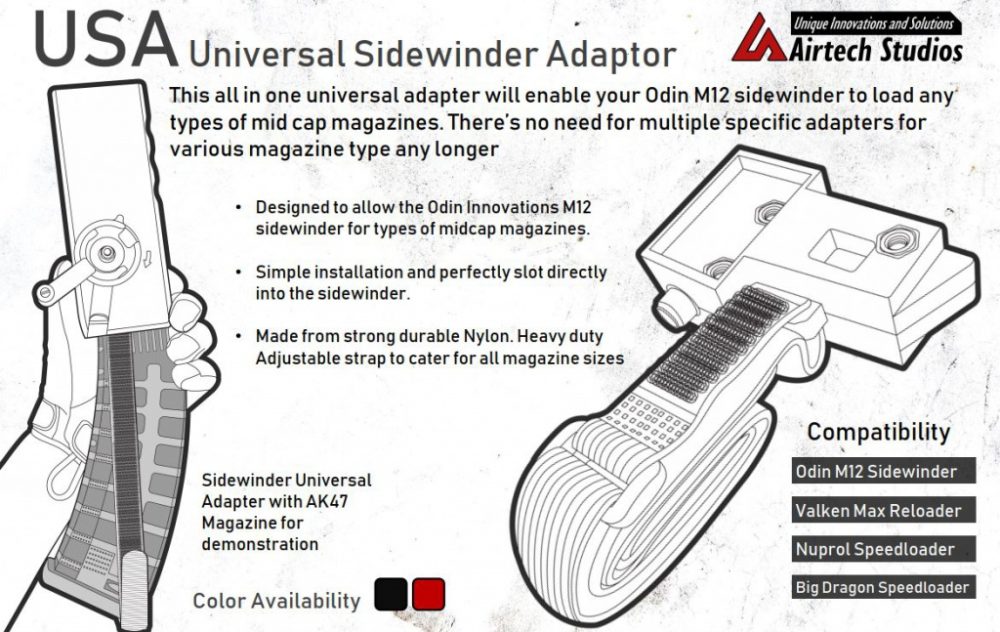 The most successful bb loader in the market has seen sales success across the whole airsoft market with its abilities to load magazines with much lightning speed compared to speedloaders before, however the Odin Sidewinder is only available to fit M4 style magazine, and if you want to use it on other mags like MP5, Vector mags, etc, you would need to purchase the 3D printed specific adapters.
Our USA Universal Sidewinder Adapter enables ALL magazines to now be compatible with the sidewinder with ease rather than depending on the many 3D printed adapters. Our "USA" to fit flush inside the sidewinder and with an adjustable velcro strap to cater for all shapes and sizes of magazines in the airsoft market. This is also compatible with the other sidewinder variants by other companies like Valken, Nuprol and Big Dragon! We believe this should be a good seller in the market.
VFC Avalon PDW- BEU Battery Extension Unit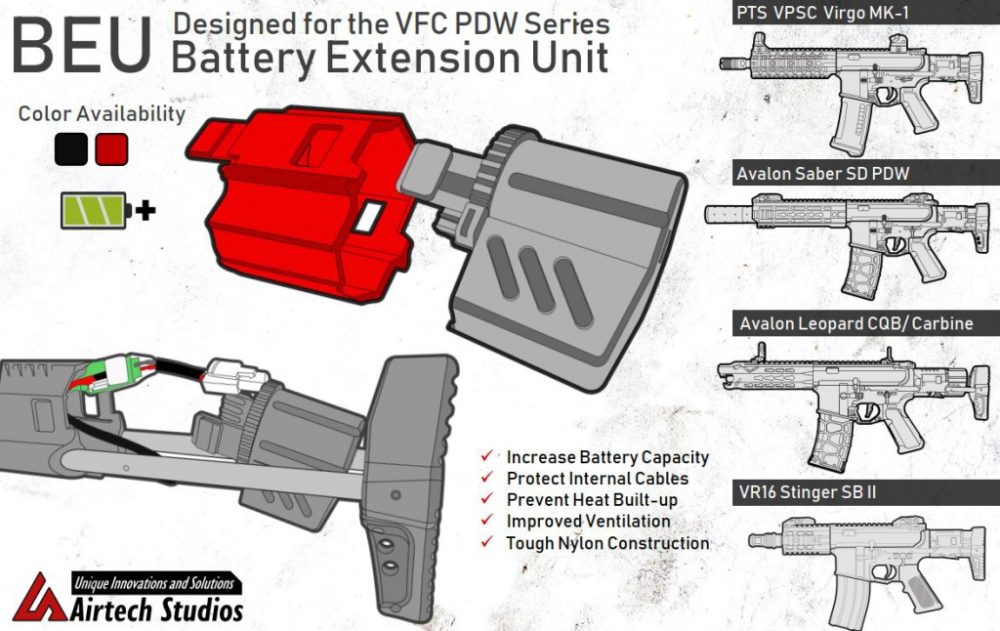 VFC has been picking up speed with their Avalon PDW series in the market with their high quality and their performances. However, for their PDW series, the battery space still seems to be an issue. Like our BEUs this version is able to much larger size batteries to power the players AEGs to last longer games!
Both items are currently going through the final rounds of testing and molding process at the factory and will be ready in the next couple of weeks. Would you be wanting to stock these new items at your store? Let me know so I can place some on hold for you!