We all love the designs and quality of FMA.HK and this helmet is no different. Made for all airsofters that need quality, reliability, durability and wow factor.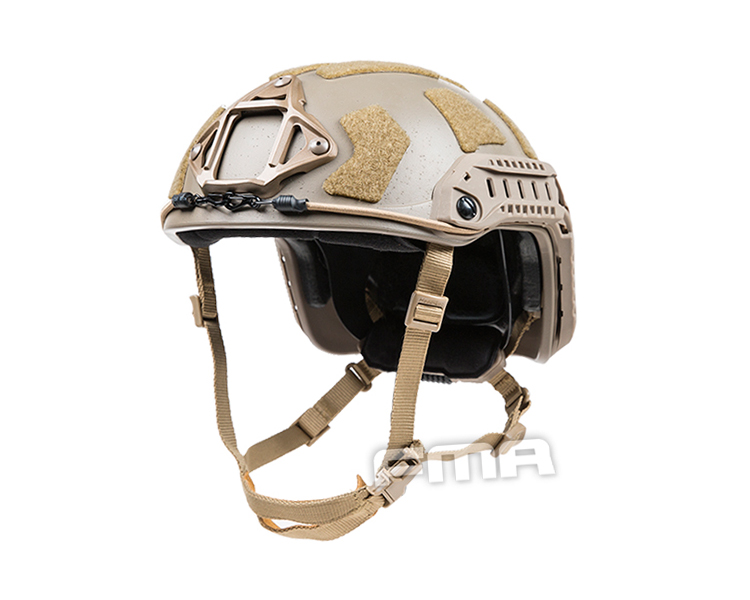 1. Super high cut shell geometry extends critical coverage over the rear occipital lobe without load carrier interference, and optimises weight distribution for increased stability, integration, balance, and improved comfort.
2. Ear cut geometry is 16 mm higher than the FAST XP High Cut shell shape, allowing for clearance of larger headset style communication devices.
Super High Cut Skeleton Rails offer lower profile with a 30% weight reduction from FAST MT Super High Cut Rails.
3. Features a lightweight Modular Bungee Shroud (MBS) which reduces snag hazards and interference. Carabiner clips improve NVG retention and stability.
4. Moulded liner features proprietary recessed groove, accommodating over-the-head communications headsets with no interference or user discomfort, and ability to doff and don helmet without removing the headset.
5. Base of helmet features expanded polypropylene (EPP) liner, offering enhanced impact protection, and molded-in vent holes are integrated with the shell to provide increased airflow and reduce heat stress.
6. Available with three suspension/retention options.