GHK M4 GBBR (V2) COLT Engraved Version
Officially Authorized by CYBERGUN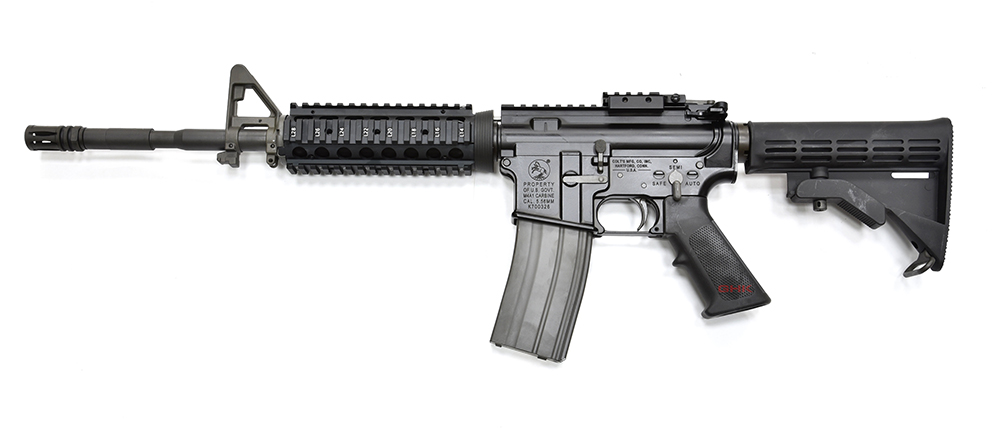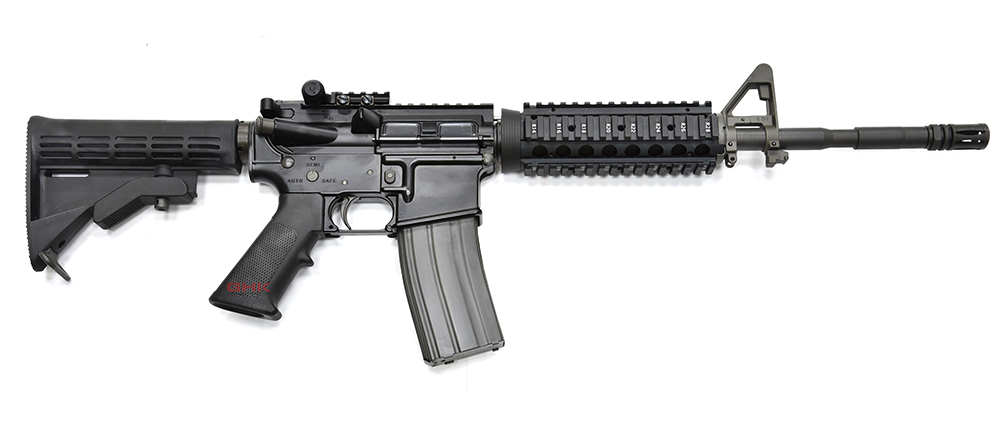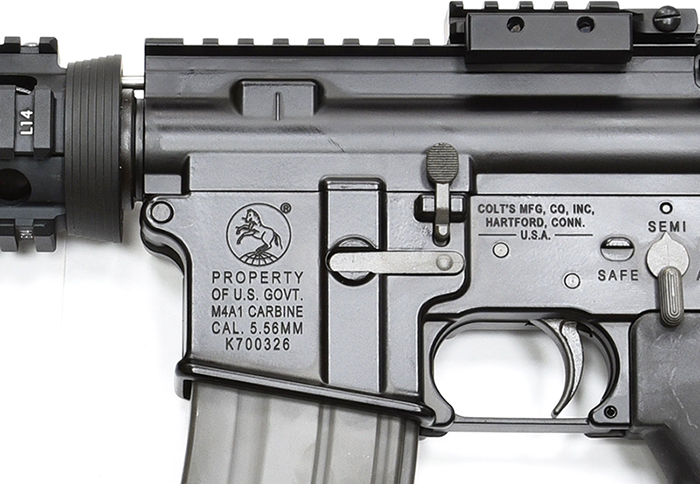 * Update-list *
1. New CNC machine bolt carrier : CNC process with heat treatment. Harder material and smooth performance.
2. Improvement of bolt lock: made of new material (magnet design adoption); stronger and more stable.
3. New version lightweight magazine: 35% weight reduction compared to the old magazine.
(ver1 magazine weight: 661g / ver2 magazine weight: 400g)
Specifications
● Length:
14.5″: 770~860mm
12.5″: 720~805mm
10.5″: 690~770mm
● Inner barrel:
14.5″: 375mm
12.5″: 300mm
10.5″: 265mm
● Weight: 3150g
● Bullet: 6mm
● Capacity: 40 rounds, with lightweight version (400g) magazine.
● Power: 14.5″ 120-130m/s (395-427fps), 12.5″/10.5″ 110-120m/s (362-395fps)
● Power source: 12KG gas / CO2
● Engraving: Colt
● Year of manufacure: 2017
Product Feature
New HOP-UP system, ver 6.0 new hammer, and stable bolt lock.
Steel made bolt carrier & CNC fishbone rail.
The main receiver is made of aluminum die-casting, which is high precision, high stability and good strength.
The stock is stronger and not easily broken.
The bolt is adopted by impact-resistant material with a German made connect spring. It is flexible, not easy to break, but easy removal and maintenance; which is also save gas for high airtight characteristic.
The barrel has very detailed heat sink pattern, which is provided by Montblanc's  OEM manufacturer. Steel thin-walled, light weight, and hollow center, the whole process of producing barrel is almost the same level as real gun.
The inner barrel is a precision one with 6.03mm.
Nitrided manganese phosphate as surface treatment, which has double cost compared to manganese. This makes the product no rust, and won't scratched.
The gas consumption of M4 magazine is larger than G5's mag. M4 magazine can shooting 1 and half mag a time in auto mode; 2 to 3 mags in semi mode.