If you like revolvers then the news from Action Sport Games will make your day even better.
ActionSportGames is proud to announce a great new entry to the Airgun world – the iconic Schofield in 4.5mm/.177cal Steel BB & Pellet version.
For backyard shooters and target hitters, these new CO2 powered revolvers are a joy to shoot. We carry two 7" Airgun versions of the Schofield revolvers. A Steel grey using Steel BBs and a black version using pellets.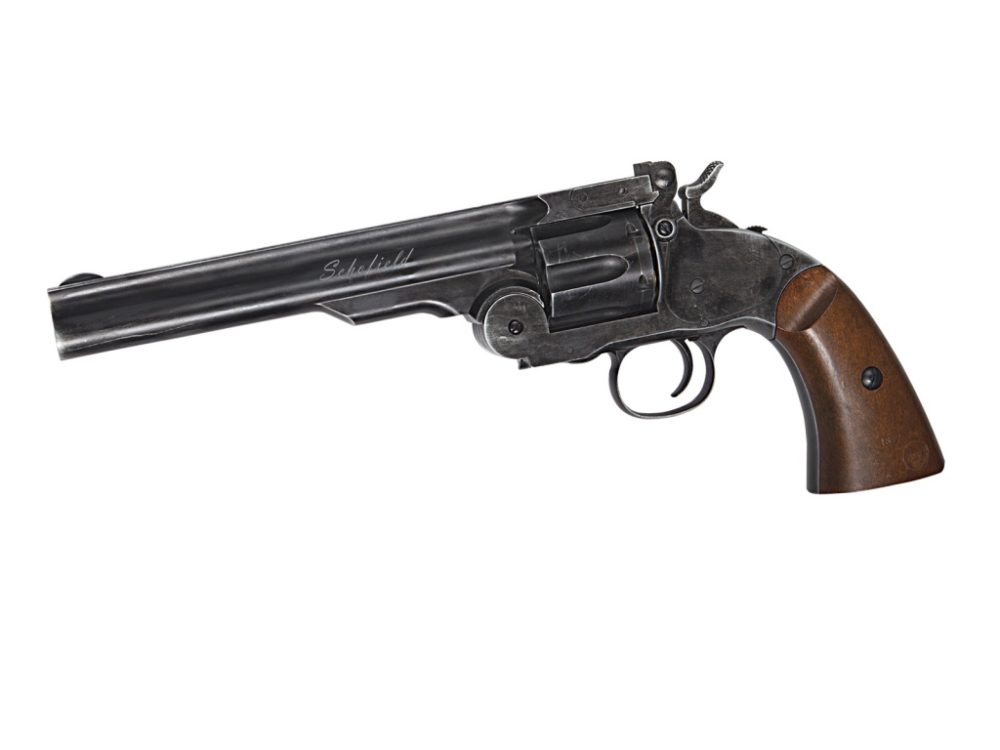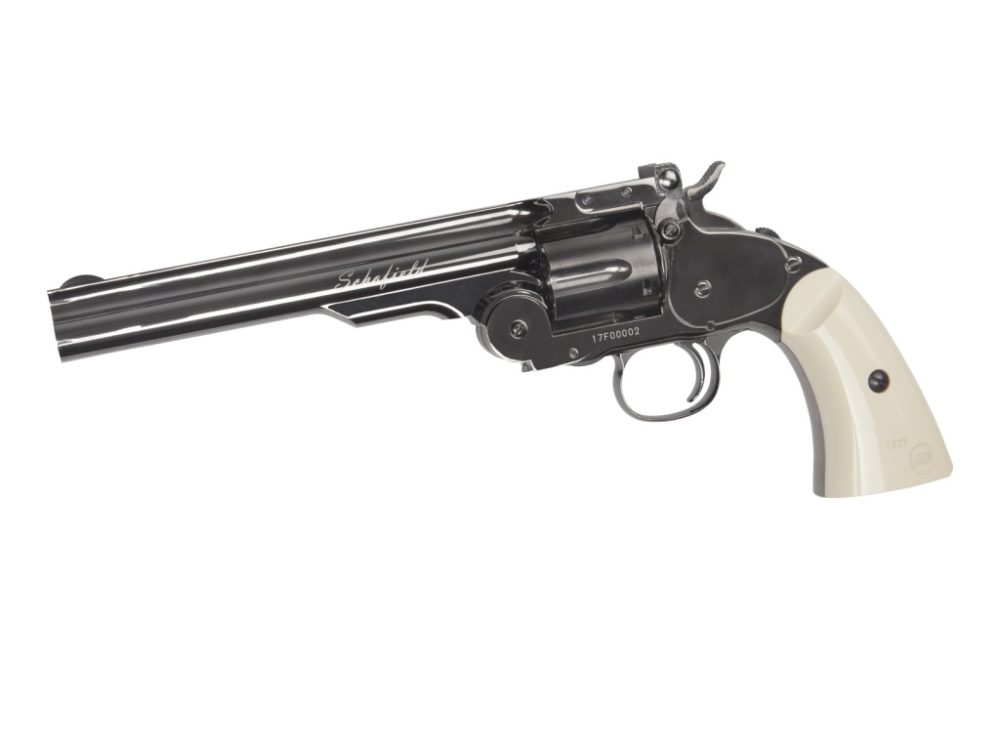 Links to their website:
http://actionsportgames.com/en-gb/productcatalog/schofield-6-4-5mm-plated-steel-gy-ivory-grip
http://actionsportgames.com/en-gb/productcatalog/schofield-6-177-aging-bk-wooden-grip
Now now– Airsofters might be interested as well since this release might introduce more onto the Airsoft battlefields with a 6mm version… probably 😀