Here's new released  GHK G5 GBBR for year 2018. The previous one launched in 2013 Feb.
""New look of GHK G5 GBBR for year 2018 ! ""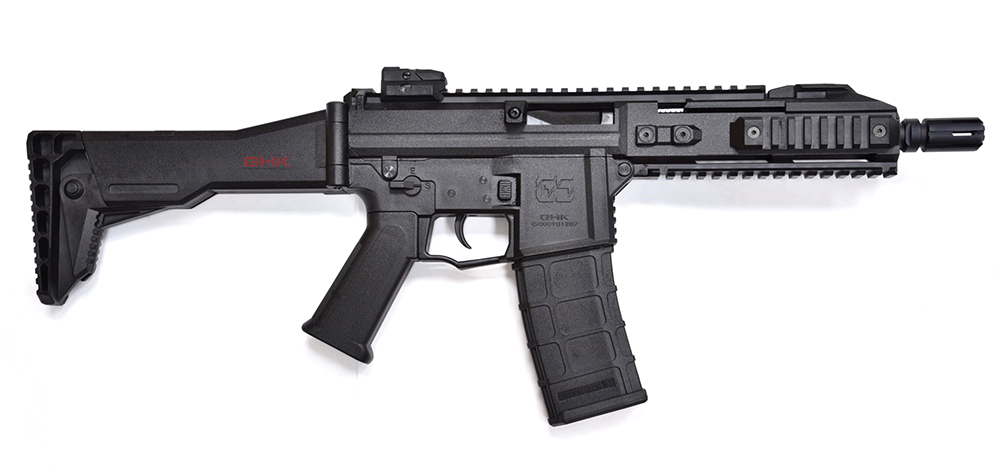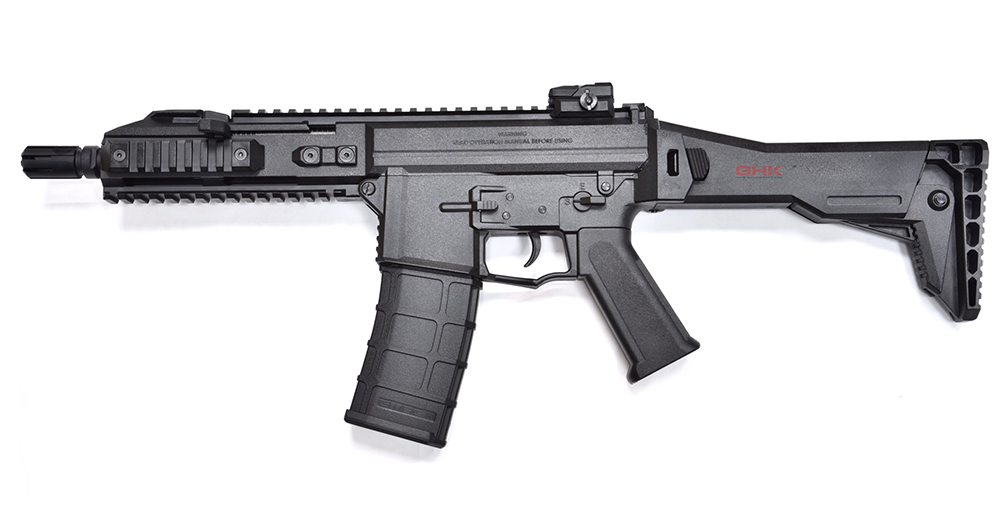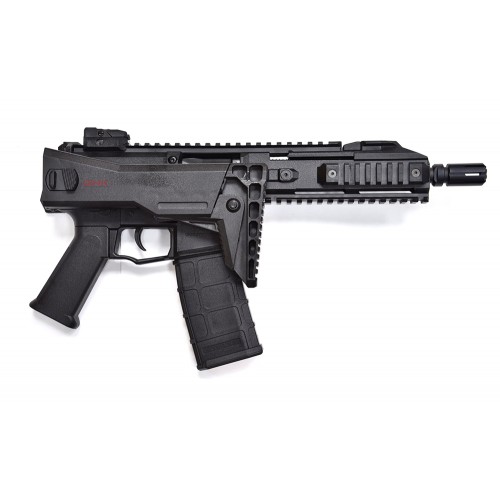 New released GHK G5 will be equipped with a gmag (pmag style) magazine, better gasification and more light weight. It's available now!
Specifications:
● Length: 620~685mm
Inner barrel: 200mm
Weight: 2025g
Bullet: 0.2g 6mm
Capacity: 40 rounds,installed with 2017 version GMAG gas magazine.
Power: 105m/s (345fps)
Power source: 12KG GAS
● Manufacture year: 2017
Black/ Tan for option.
We have reduced the weight of M4 gas magazine from 700g to 460g, the original one released in 2014. It's not easy but we hope players could enjoy it while play the war game.
GHK M4 Lightweight Gas Magazine (Ver2) – NEW AVAILABLE IN 2017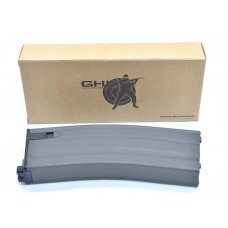 ● Type: Gas
● Capacity: 40 rounds
● Net Weight: 460g 
● Material: Metal made, nitriding manganese phosphate treatment surface.
● Compatible: WA system, GHK M4/G5.