ASG is proud to present their new line of AEG springs. And by the look of them they really are on par with the best out there. But that is something we can expect from the company that brought us the CZ EVO A3 and BREN 805. The top of the line. So here it is.
Introducing our new line of ULTIMATE MIL-SPEC Springs for AEGs. A new high-end spring series that delivers on quality and consistency. Made from the same steel used for RS firearm springs, the MIL-SPEC Spring series brings the game to a whole new level.
Discover our new ULTIMATE MIL-SPEC AEG springs. Our new series of AEG springs consists of five MIL-SPEC springs, ranging from M95 to M135 – All colour coded for easy recognition.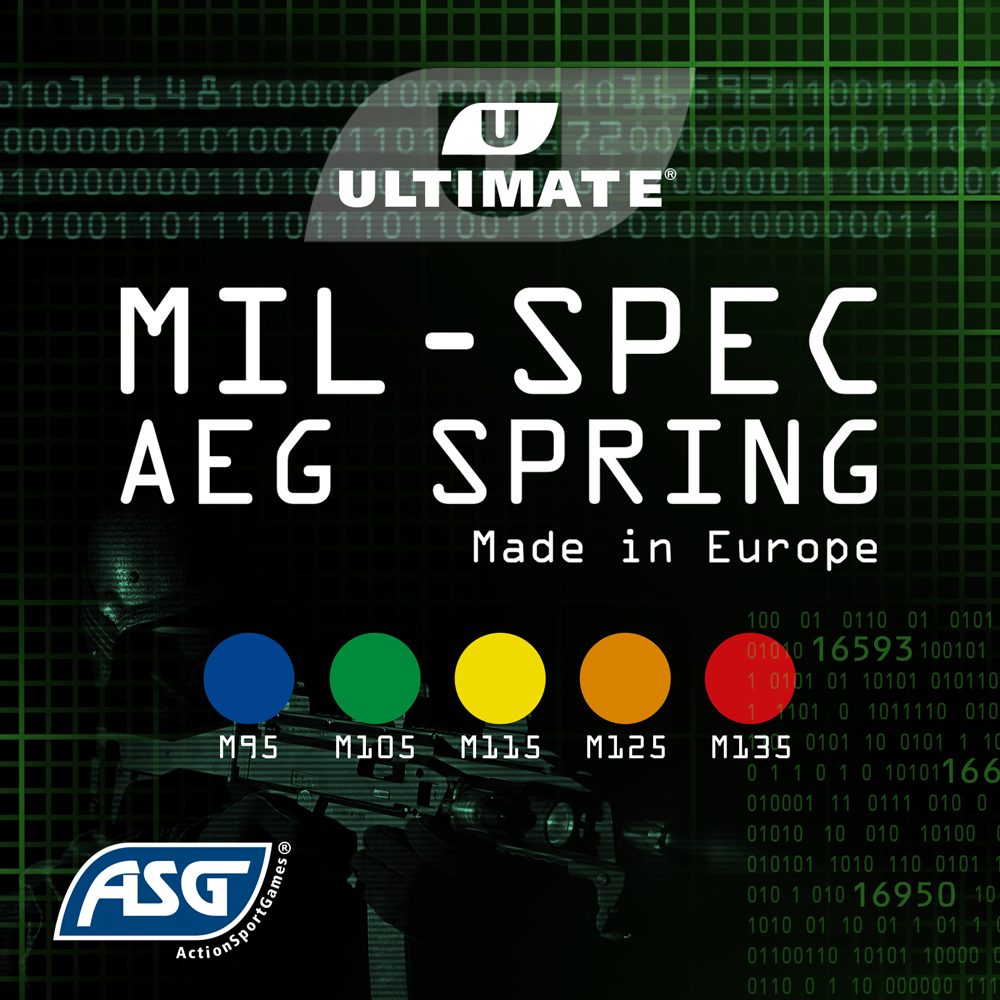 The calibration test has been carried out on a 6.03-300mm barrel  with fitting cylinder. Zero Hop-up with 0.20g BBs.
Military specification steel spring – SiCr, Best possible steel for springs
Progressive coiling – provides a soft start which eases stress  on both mechanical and electrical parts
Closed and grinded ends – stable straight ends minimizes side bending which reduces ROF loss
Pre-compressed – greatly reduces power loss from initial shrinkage
Black zinc plating – corrosion protection which does not impair spring performance
Full specification control – secures exact same specification at every spring
Colour coding – for easy indication of individual spring grade