eHobbyAsia is here with their new additions and promotions. Check the link below. And be amazed.

2.Umarex Beretta M92 CO2 Pistol
6.Tokyo Arms Multi-Length Barrel
7.Northeast V4 QD Sling Adaptor
Some info concerning the Marushin MP40 HW model gun.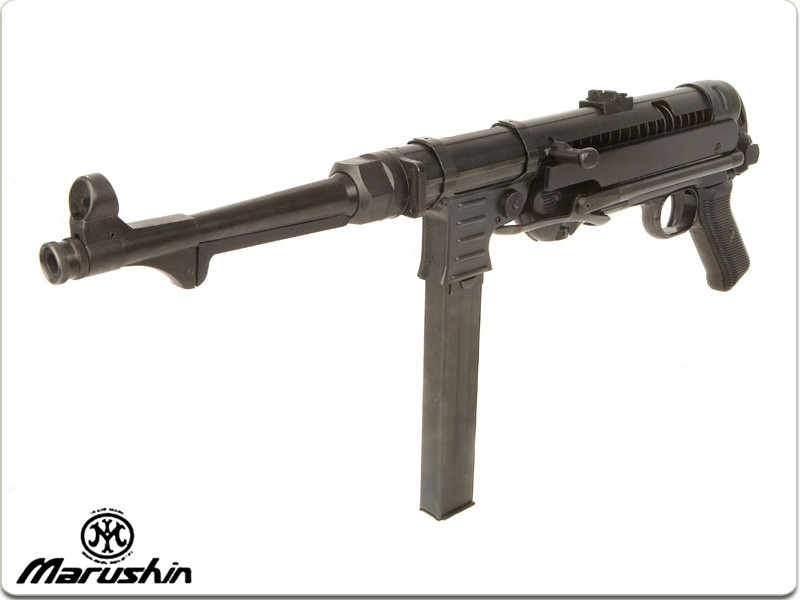 About Real Rifle
Deactivated Old Specification WWII German MP40 Submachine Gun. BNZ 1944 Dated. The MP40 was often referred to by allied soldiers as the Schmeisser (Hugo schmeisser did not design the MP40). The MP 40 was an innovative design in both terms of manufacture and as a weapon of war It was made using stamped steel and Bakelite parts and had a very clever folding stock arrangement making it an ideal compact weapon for the German Fallshrimjager (paratroops). It was also a favourite with Allied troops and was a prized trophy and often it would be used in preference to other available weapons if captured. Kalashnikov took folding stock design from the MP40 and used it on the now most famous modern assault rifle the AK47.
About Marushin MP40 model gun
Marushin MP40 model gun kit uses Marushin 9mm plug fire cartridges that require Marushin 7mm caps for firing. Marushin MP40 / MP-40 model gun kit is a highly-interesting cap firing model gun that gives it user an valuable insight to the WWII-era German MP40 machine pistol which was used throughout the Wehrmacht (German Armed Forces).
The construction is surprisingly real and heavy-weight for a model gun kit. The Marushin MP40 / MP-40 cap firing model gun kit plastic ABS parts are the receiver, receiver hand guard, rear sight, barrel and grips, while parts made from metal are the grip frame assembly, receiver end cap, muzzle, barrel nut, front sight, magazine and internal parts. The assembly skill level required is relatively low, yet assembling the Marushin MP-40 is challenging enough to add to customers' insight into the technical design of the WWII MP-40 machine pistol. We recommend this affordable Marushin MP40 / MP-40 cap firing model gun!
Marushin MP40 Heavy Weight Model Gun
World War II Submachine Gun (Airsoft Replica)
The barrel and receiver are ABS Plastic Heavy Weight
Folding stock, barrel nut, front sight, trigger mechanism and some other components are metal
One of the best collection items
Include five realistic dummy cartridge
This is rare item hard to find in the market. The collector item we recommend for WWII lover or all airsoft lovers!!