Military1st is here with extended Christmas sale, new classical jacket from Brandit and sturdy Pentagon BDU pants. Aw always Military1st tries to ease acquiring of awesome gear for us Airsofters. So follow the links and get something fancy for yourself.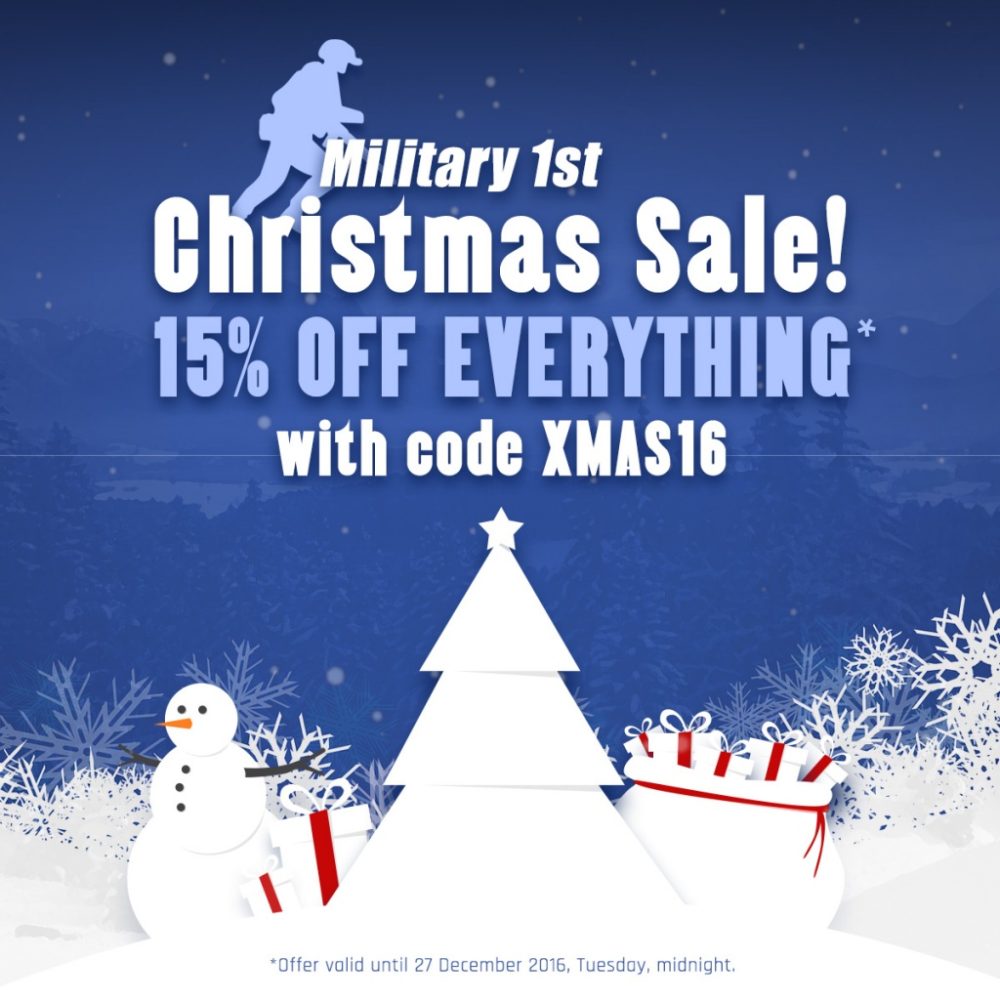 Military 1st Christmas Sale!
We give you 15% OFF everything with Discount Code XMAS16
Visit our website now HERE!
Hurry up: offer valid only until 27 December 2016, Tuesday, midnight.
I'd also like to use this opportunity to wish you, your team and family a very Merry Christmas and a Happy New Year. Thank you for all your help and support.
Strong and comfortable Pentagon T-BDU Pants come with traditional button fly and seven strengthened pockets, tunnel tube waistband and a gusseted crotch, reinforced seat and knee pad pockets. Moreover, they feature authentic YKK zipper hardware, robust PRYM snap buttons and triple stitching at stress points for extra durability.
Inspired by the classic BDU pants, T-BDU Pants are a part of Pentagon's Combat Duty Series, designed for forces personnel and cadets. These are also ideal for everyday wear and work.
Pentagon T-BDU Pants are in stock now at Military 1st online store in a variety of colours and camouflage patterns.
Classic Brandit B52 PU Jacket features warm and breathable internal lining, high collar and strong front zip, three outer zip pockets, one inner sleeve pocket, knitted waist and cuffs, and twin stitched stress points.
With both fashionable and lasting faux leather construction, Brandit B52 PU Jacket provides excellent protection from the elements and is perfect for everyday outdoor use.