RedWolf always is here to surprise s with items and airsoft equipment that we just must have and today is no different.
---
Airsoft Surgeon Infinity Sight Tracker Super Grade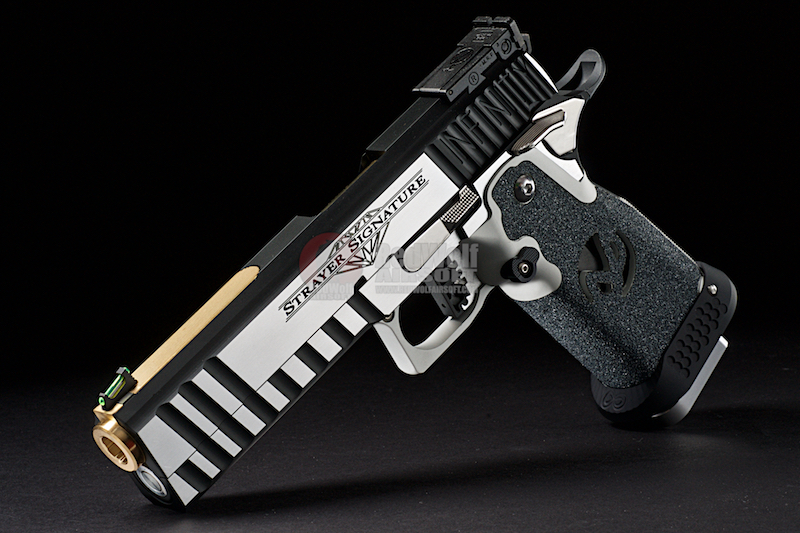 Airsoft Surgeon has never been lacking behind for customized competition style pistoils, and now Airsoft Surgeon have customized another SV Infinity masterpiece
USD$1899.00
VFC SR25 KAC MK11 MOD0 GBBR DX Version (Licensed by Knight's Armament)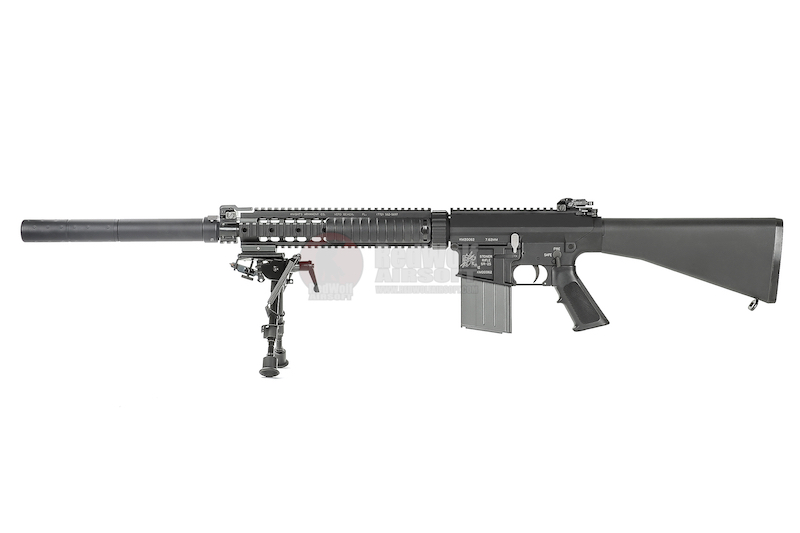 This VFC SR25 GBBR is fully licensed by Knights Armament so you could expect it to have the full authentic markings and have the closest detail to the real on. Fully constructed in metal with a Knights Armament SR25 quad rail in the front, polymer stock and pistol grip like the real one, this is a gun you shall not miss. The VFC SR25 GBB is a gas blowback system that is an enlargered version of the VFC m4/ Umarex HK416 GBB system and has its own proprietary 20 round magazine.
Pre-Order
USD$864.00
ARES Amoeba M4-AA Assault Rifle (Middle Long / Black)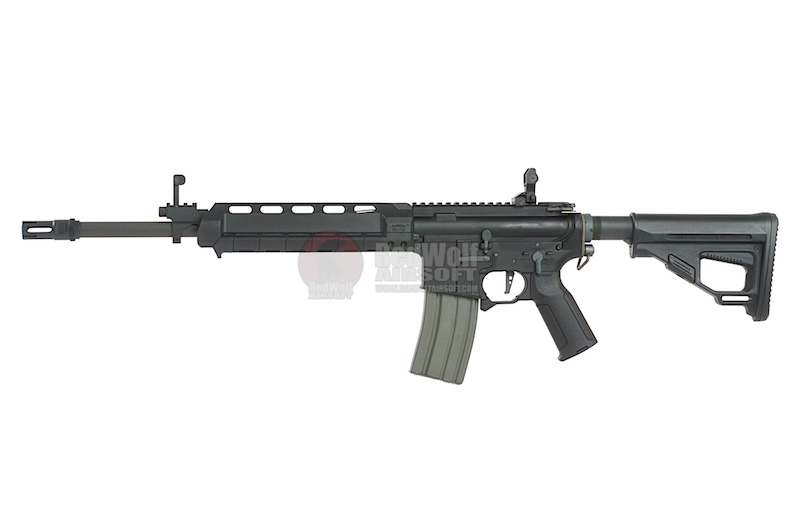 Ares have been known for producing quality airsoft guns with a reasonable price tag for them, but they never stop to innovate, recently they have introduced us the Ares X Amoeba series, which features their new Amoeba modular handguard system, Amoeba Pro retractable stock and Amoeba Pro straight backstrap grip. The newer handguard system, retractable stock and straight backstrap grip enhances the overall controllability, texture and flexibility to adapt to different mission specifications.
USD$293.00
Umarex / VFC GRS Custom HK417 Limited Benghazi Edition AEG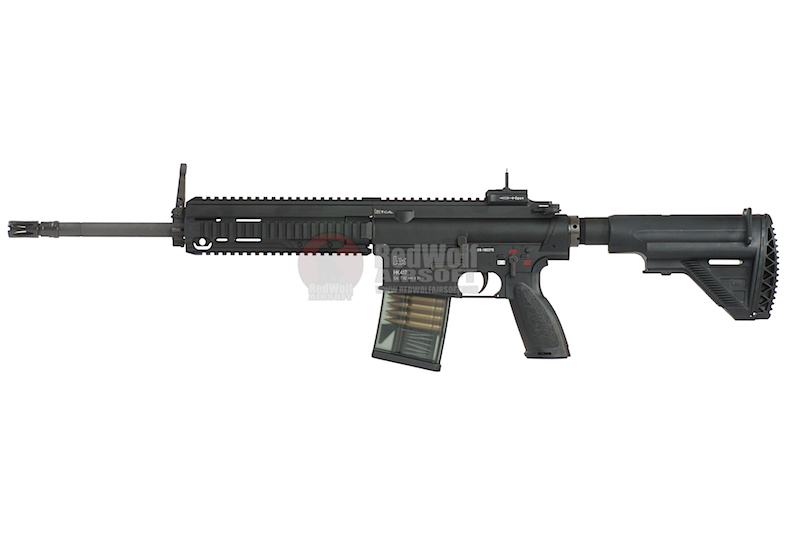 Umarex's Full Metal HK 417 is the first of airsoft AEG of it's kind to hit the market. It is very similar to the HK 416 except that it's real steel counterpart uses 7.62 caliber rounds so the magazine and lower receiver is larger than the HK 416.
USD$389.00
TMC PDW MESH Mask – Multicam Black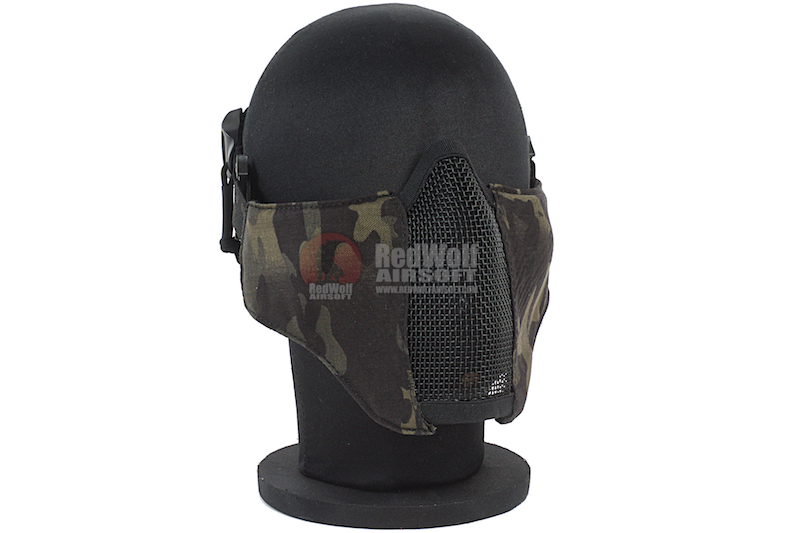 TMC have heard their customer's feedback and have now introduced a hybrid mesh mask. The new mesh mask is a hybrid between traditional full mesh masks and hard shell mask. It features a new mounting system with two QD buckles to attach either the quick adjustable elastic band and the two QD tabs for the FAST or Arc helmets. Comes in multicam black color
USD$13.90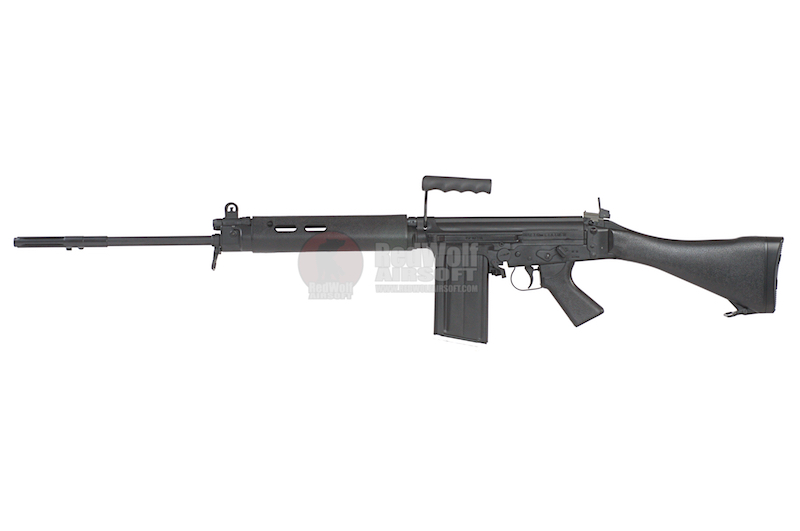 n the airsoft world, Ares decided to re-introduce the L1A1 SLR to the world, it is a fully metal constructed rifle with polymer furniture. The magazine holds 120 round and is inserted like an AK magazine, front in first, then rock the back in, removes with a paddle magazine release. Battery is accessible on the stock and the butt pad rotates and reveal the battery compartment with a small tamiya plug, taking a 7.4V lipo stick type battery in it. Hop uo adjustment dial is accessible when you pull back the charging handle and the hop up adjustment window would open.
Pre-Order
USD$389.00
Novritsch Rifle Giveaway – RedWolf Airsoft RWTV