Today's flavour from RedWolf are Bio-Degradable BB's and a lot of nice guns to drool over. So enjoy this weekly update.
---
Airsoft Surgeon RWA PLA Bio-Degradable Precision Grade BBs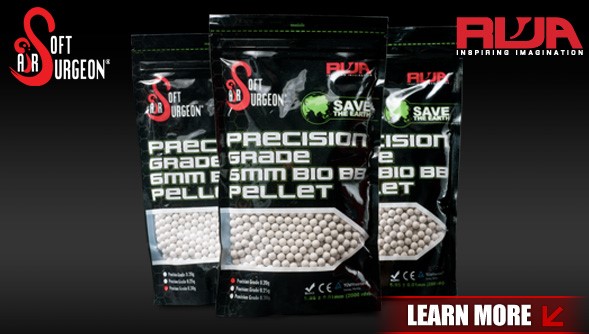 Airsoft Surgeon biodegradable BBs by RWA are competition grade and manufactured to 5.95 +/- 0.01mm precision. Bubble free composition and highly polished surface means our BBs fly straight and far. Airsoft Surgeon BBs conform to ISO 14855-1 standards, the ultimate aerobic biodegradability test of plastic materials.
Over 95% Biodegradation Rate in 90 Days – Independent lab tests confirm our BBs degrade 96.5%* in 90 days, leaving very little residue behind. BBs start degrading 30 days after the bag is opened. Join Airsoft Surgeon in saving our planet! Why 2000 rounds? – The clock starts ticking once the bag is opened. Having too many rounds per bag means players end up with partially used bags that go unused for months and start to degrade, risking damage to your gun. Limiting each bag to 2000 rounds means you are guaranteed freshness every time you open a new bag for a game.
PTS Mega Arms MKM AR15 GBBR (CQB) w/ 2 Magazines – BK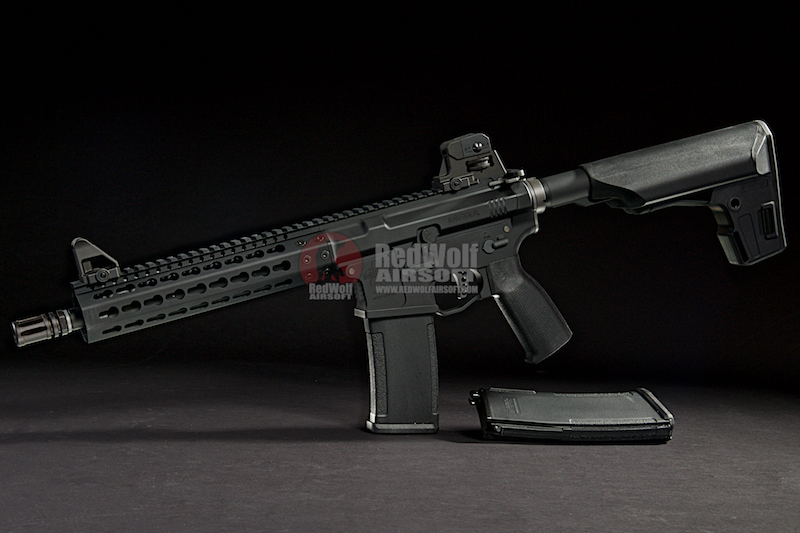 PTS have just reintroduced their Mega Arms MKM15 GBBR which is based on the M4/AR-15 Platform, but now with two Enhanced Polymer Magazine (EPM) as a combo. PTS still make their products with training in mind so it features the same AR manipulation you'd get from the real steel version, making it a perfect training gun for shooters who desire realistic firearms manipulation.
USD$479.00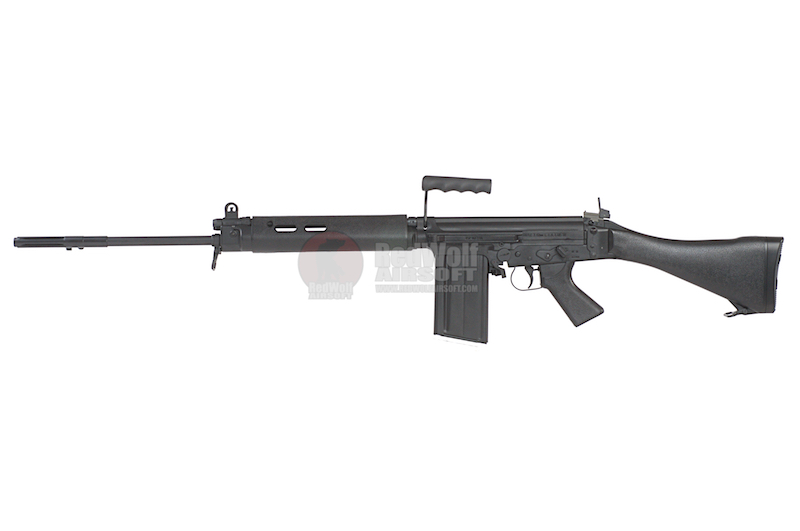 Ares decided to re-introduce the L1A1 SLR to the world, it is a fully metal constructed rifle with polymer furniture. The magazine holds 120 round and is inserted like an AK magazine, front in first, then rock the back in, removes with a paddle magazine release.
Pre-Order
USD$389.00
VFC 20rds Gas Magazine for VFC SR25 KAC MK11 MOD0 GBBR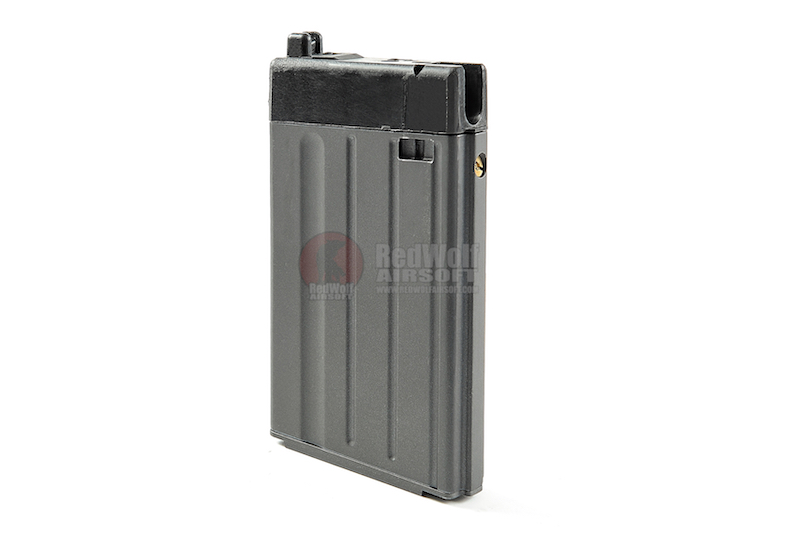 This is a 20 round full metal magazine for the VFC SR25 GBB rifle series. Does not fit Umarex / VFC M4 or HK416 GBB series.
Pre-Order
USD$50.00
VFC SR25 KAC MK11 MOD0 GBBR DX Version (Licensed by Knight's Armament)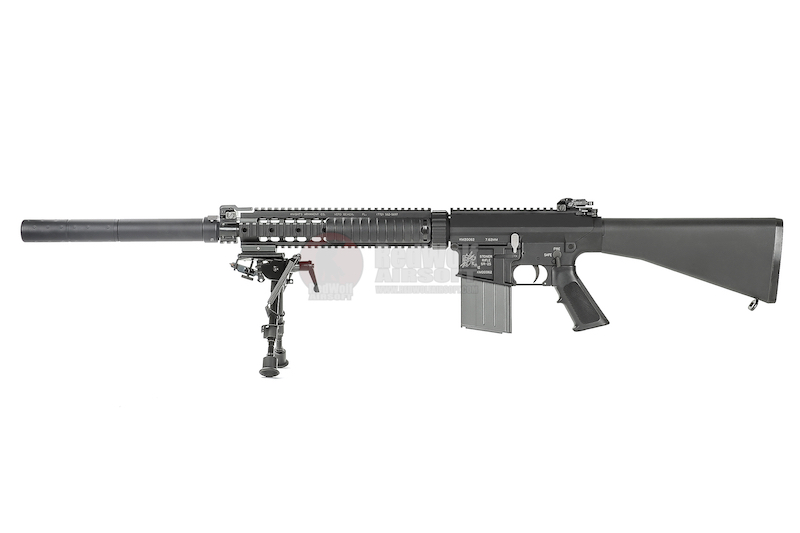 This VFC SR25 GBBR is fully licensed by Knights Armament so you could expect it to have the full authentic markings and have the closest detail to the real on. Fully constructed in metal with a Knights Armament SR25 quad rail in the front, polymer stock and pistol grip like the real one, this is a gun you shall not miss. The VFC SR25 GBB is a gas blowback system that is an enlargered version of the VFC m4/ Umarex HK416 GBB system and has its own proprietary 20 round magazine.
Pre-Order
USD$864.00
Amoeba AS-01 Sniper Rifle – The Only Sniper You'll Need? – RedWolf Airsoft RWTV