And here it is the awaited sniper rifle we all airsofters want. King Arms and their K93 LRS1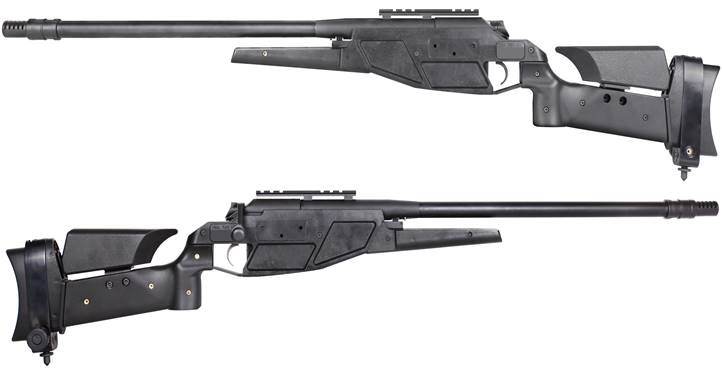 Item Code: KA-AG-74 Name: K93 LRS1 Ultra Grade
Suggested Energy Source Spring Action
Max. Overall Length 1150mm
Inner Barrel Length 495mm
Weight without Magazine 3060g
Main Material Aluminum; Nylon Fiber
Major Color Black
Capacity 50 rds
Caliber 6mm BBs
Fire Mode Single / Safe‏
Loading Mode Straight-Pull Bolt Action
Magazine Release Design Single-Way
Hop-Up Bucking Design Adjustable AEG Type
Accessories come with package BB Loader & Bipod Adaptor


Product Information:
The K93 LRS1 (Long Range Sporter 1) Ultra Grade is a spring action rifle. Zinc Alloy and ABS are
used as main materials in order to reduce the weight of rifle. The buttpad, cheek piece and trail spade
of the stock can be adjusted easily. The package comes with a 50 rounds magazine, bipod adaptor and
a BB loader.