GUNFIRE and their renowned Winter Madness SALE  are here to make us drool all over the keyboard. With this amount of sales the end of December will look grim for my wallet and prospects of eating anything but noodles on New Years Eve.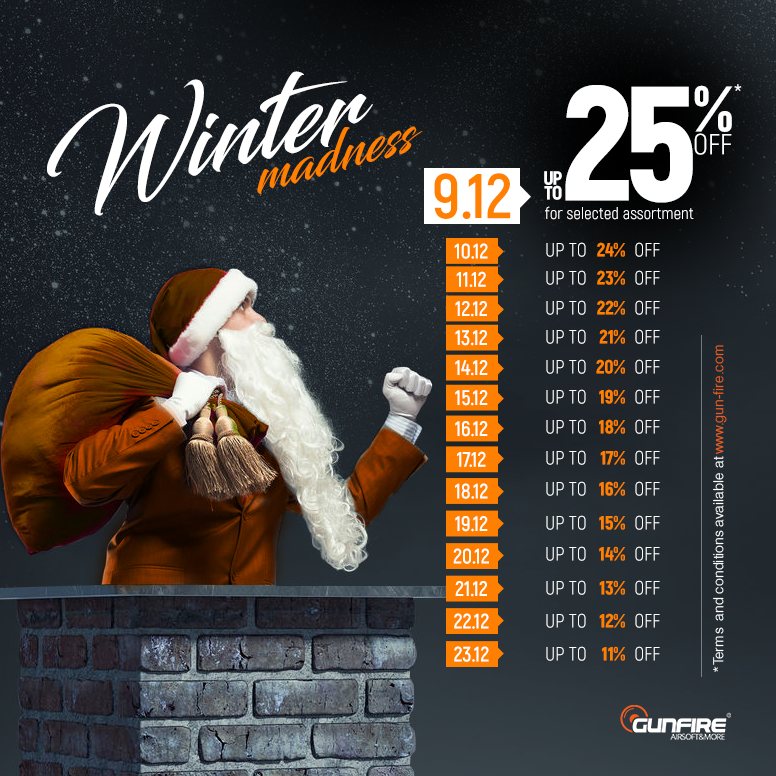 It's time for the Winter Madness! We're starting today from up to 25% discount for selected products. But hurry up – the discount level will be lower
every next day: Saturday up to 24%, Sunday up to 23% and so on! Don't waste time and get the best products at the best prices! And don't forget to check
the list daily – we'll be adding new, hot products to the sale!