Our favourite European seller of all things airsoft is here with a nice addition to their ongoing sales. As you know Gunfire recently celebrated it's birthday so they had an awesome sale for that occasion. And they decided to extend the sales time and it coincided with the upcoming Halloween. So this few days are like Christmas for us airsofters in need of new items. All the info can be found below.
Halloween Sale
Attention please! 😉 First of all – we've decided not to end our
Birthday Sale yet! Celebration is still on! You can still buy over 5000
products 23% cheaper! Secondly – there is Halloween closing in and we
believe it deserves something special. That is why selected products
from our offer are now up to 60% off!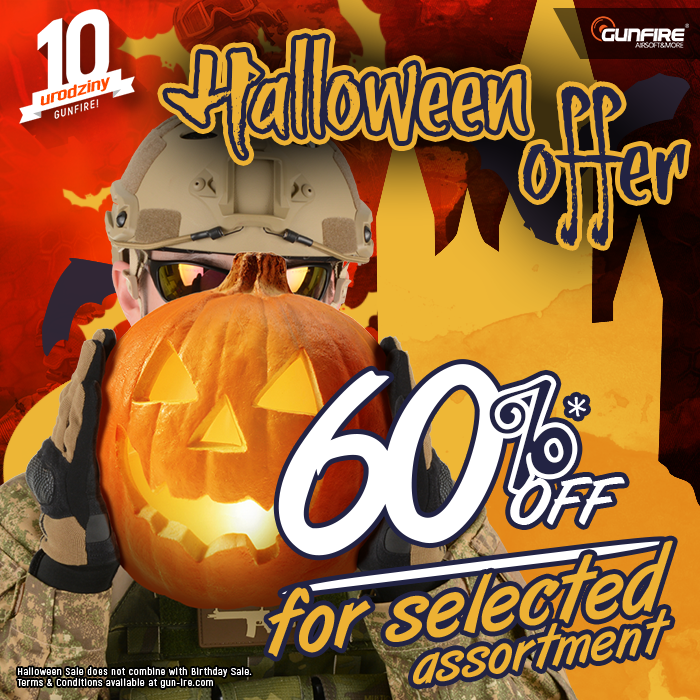 TMC: We have just received big delivery of TMC! Among over 300 products
you will find full range of tactical equipment, including Cordura-made
gear in popular camouflages, as well as variety of useful GoPro accessories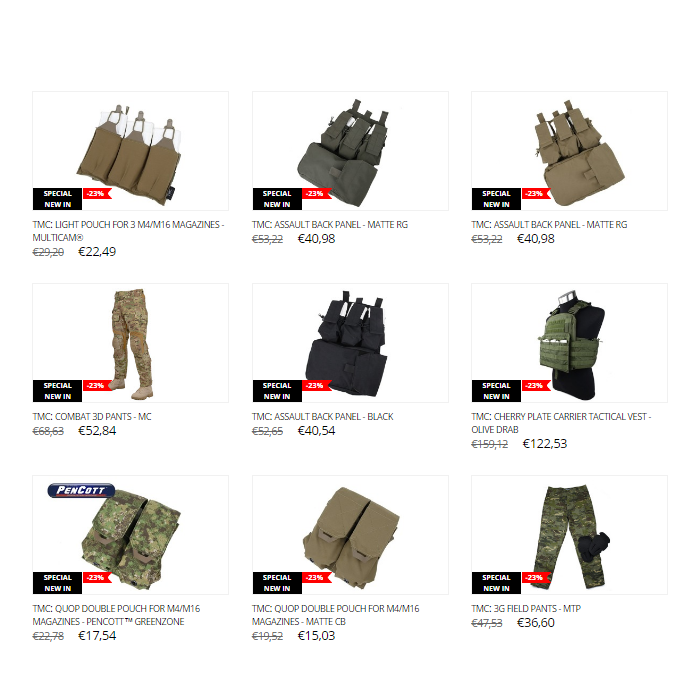 Krytac: Don't forget to check our newest delivery of excellent Krytac
replicas! Among them you can find handy and highly efficient LMG replica
with box magazine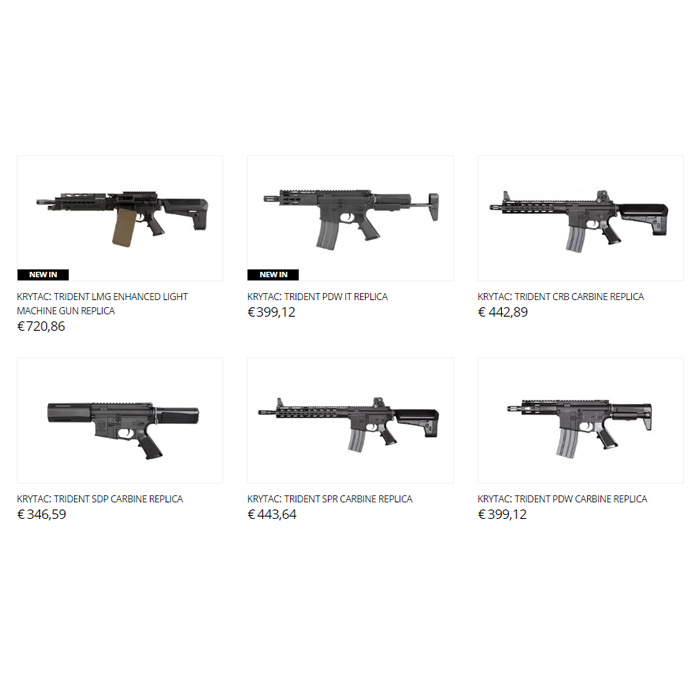 WELL: We have just received new delivery of WELL products, including
nearly 50 models of spring sniper rifle replicas! And don't forget to
check gas AKS-74U replica or R4 Metal Version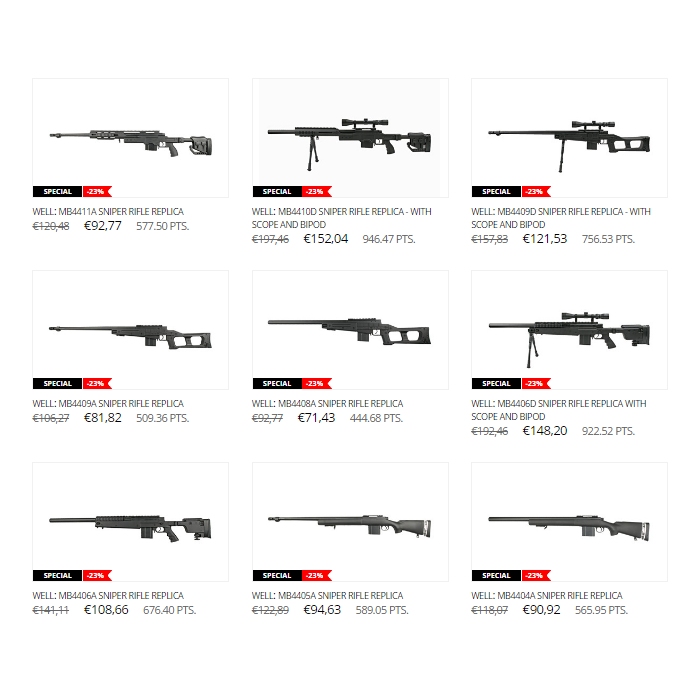 Theta: A new delivery of Theta Optics has just arrived, including a lot
of new stuff! Check out new scopes, "Holo" sights in three different
versions, Magnifier scopes, mounts and more